The Year in Review for Bridge Global: Looking Back on 2021
Doing a recap of the year is an annual tradition at Bridge Global, a renowned name in the software development landscape. As 2021 comes to a close, here we are with a 'year in review' blog that looks back at the passing year with gratitude and confidence.
As we quickly relive the yearly activities we realize that we have plenty of reasons to be thankful. It helps us gather memories of our learnings, successes, insights, and show our present and future clients what we've been up to all year. You will also find our most popular blogs of 2021 at the end.
Moreover, it feels really good to reflect on everything that we accomplished over the last twelve months. Here we go…
'Back to the Office' Saga
The year 2021 witnessed a surge in Bridgys who broke free from the work-from-home saga! After one-and-a-half years of home-bound office work, we invited our employees to come to the office and work.
Though the pandemic situation posed a serious threat in the previous year, we found it appropriate to start working from the office as soon as the severity of the situation lessened. (Moreover, it is high time we make peace with challenges rather than keep fighting them). About 50% of the employees started coming to the office and working.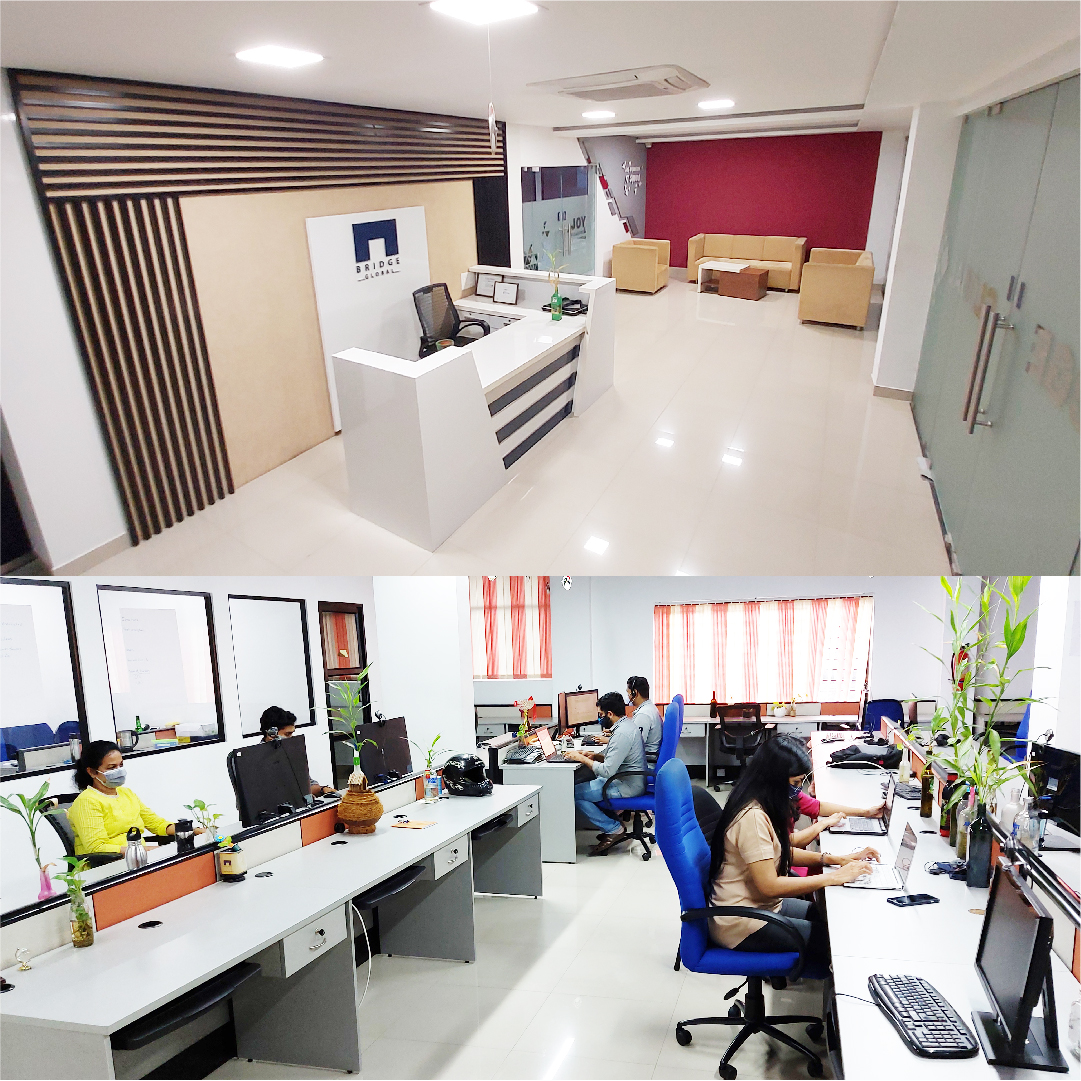 We never exert any pressure on employees who still face difficulty balancing work and life. Our office spaces have become lively once again and we hope the year 2022 will make them fully occupied and vibrant.
Revival of Lunching Together
We have the fabulous tradition of dining together at lunchtime. We offer free and healthy luncheon and snacks to all our employees because we believe that "a team that eats together stays together".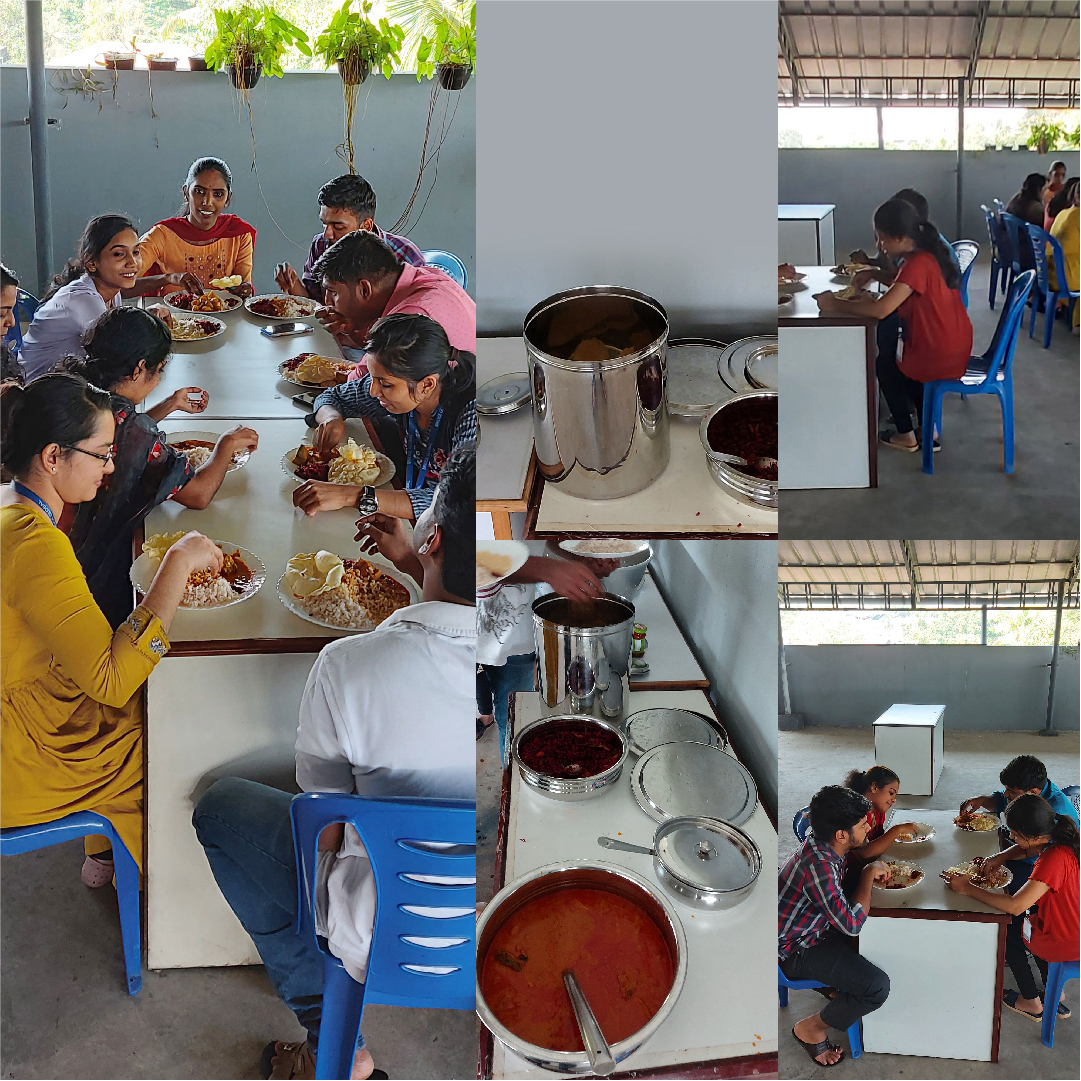 We closed our kitchen (reluctantly though) during the pandemic as everyone was forced to work from home. The year 2021 has been benevolent to us as we could restart this tradition which is well-integrated into our culture from the beginning.
It was great to see our dear culinary experts (whom we lovingly call 'chechis' in the regional language) back in action. It was heavenly to relish the tastes of their curries and delicacies once again! Do not get stunned if the third floor of our office building (our dining space) smells delicious!!!
Influx of Freshers
This year we tried to add new vigor to our office by hiring fresh graduates. We did it through a virtual walk-in drive which received a fabulous response.
Out of the overwhelming number of 226 registrations, we could shortlist 90, and have hired 12.
We nicknamed them 'FreshMinds' as they are adding the unique fresh-from-college sparkle to our office life.
We are glad that they are proving our decision as a right one by being highly receptive to training besides being hardworking, disciplined, and quick to learn.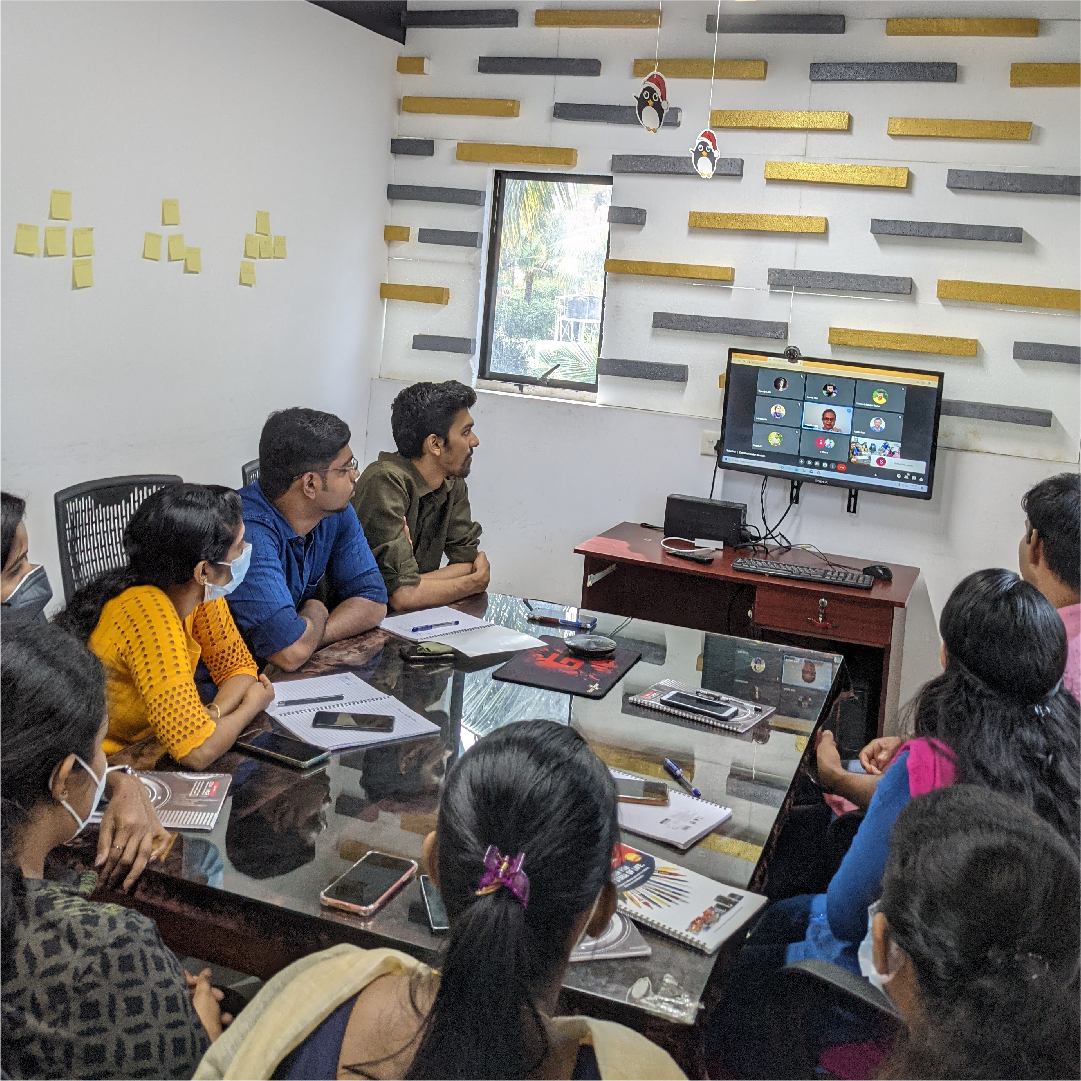 Celebrations Go Digital with a Hybrid Twist
Our Arts & Sports Committee 'Sanskriti' was at the helm of all the activities and games that happened throughout the year.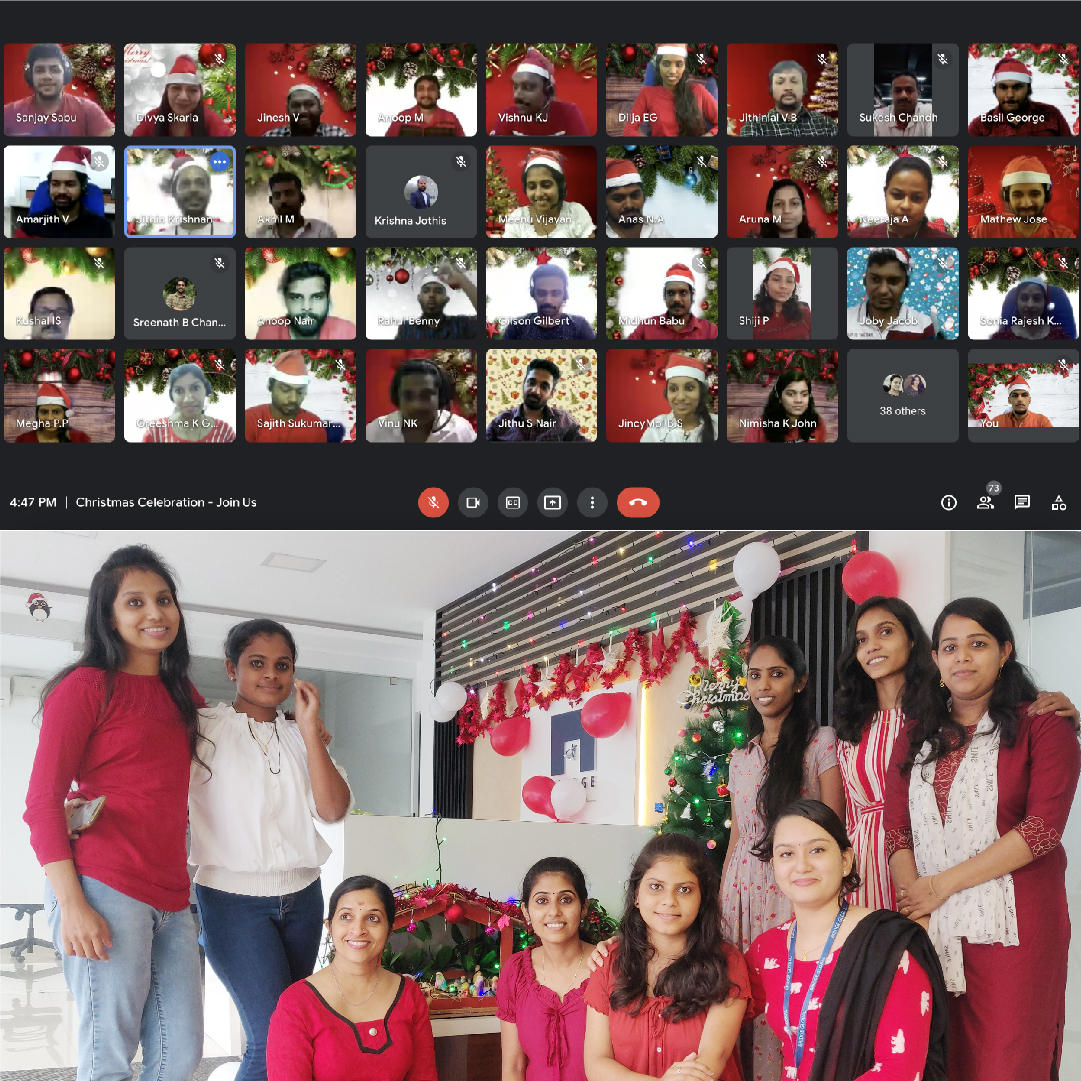 The COVID-19 invasion could not dampen our celebratory spirit. It could only make it digital. In 2021, as most Bridgys have started coming to the office, we could make a few of our celebrations hybrid as well.
We could also make some celebrations a family affair by conducting a paiting competition for kids.
We celebrated all the festivals with real pomp and splendor. Our three teams have contested in all competitions with great vigor and team spirit.
Annual Outing
We gave a real break to our digital life when we decided to have a corporate outing just like the old times.
The surprising number of employees who turned up for the outing was evident that everybody was eagerly waiting for a solid get away from the tedious virtual life. We planned it as a two-day outing in an island resort In Kochi.
Sanskriti has organized the outing in a splendid way with lots of indoor and outdoor games, interactive activities, team presentations, and a fabulous spread of food.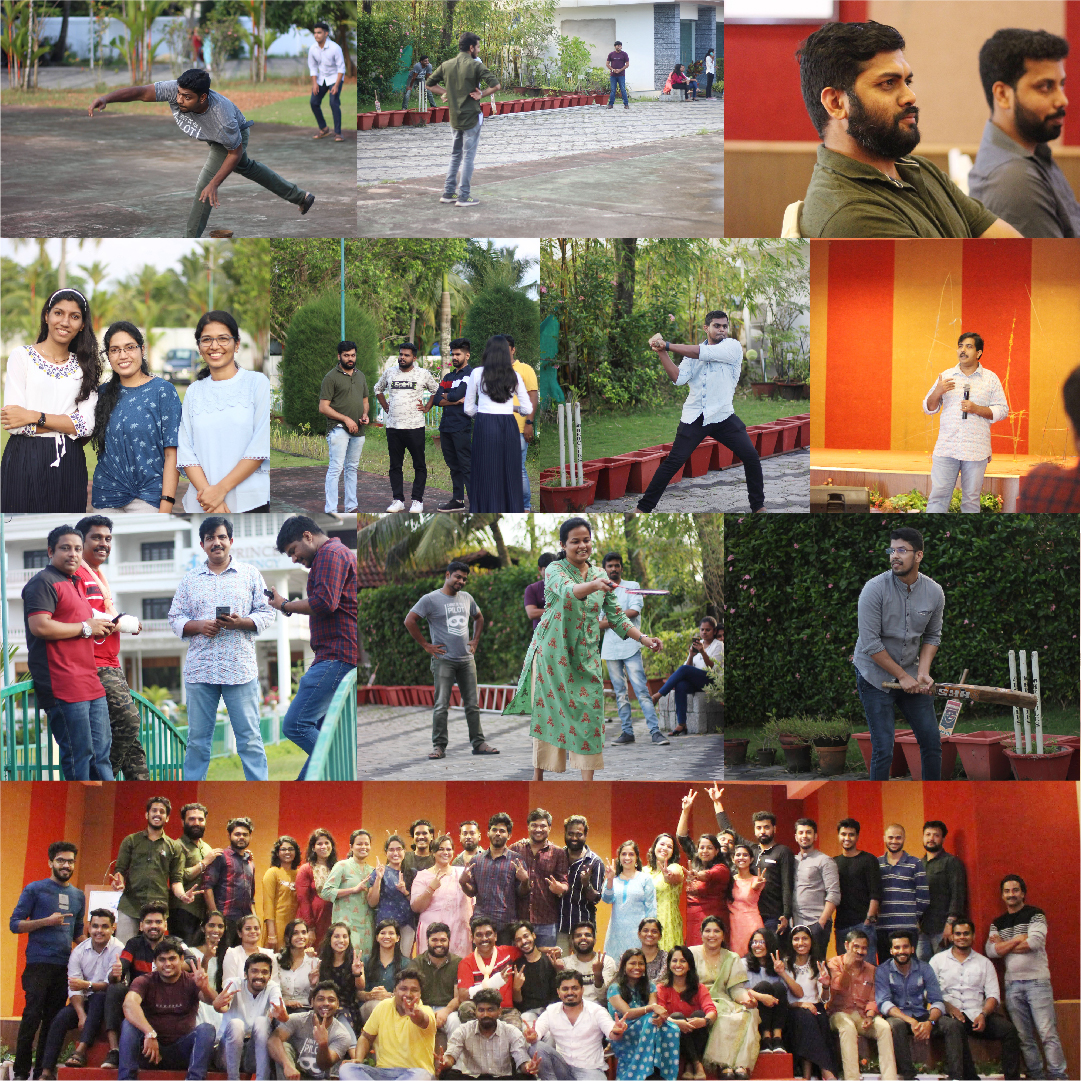 Announcement of Star Performers
We diligently honor consistent performers and this year it was no different.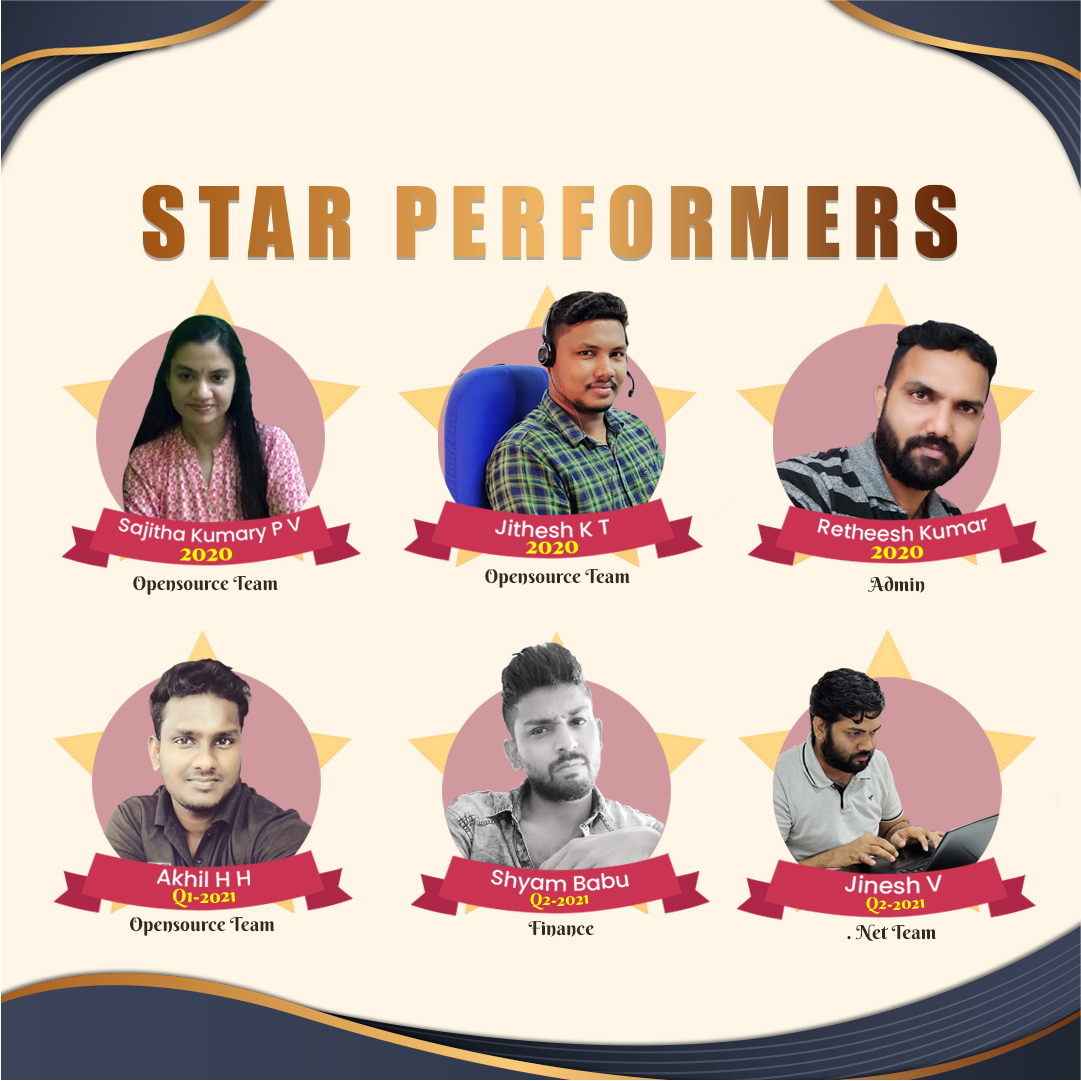 We identify and appreciate top performers not just on the basis of how they fulfill their tasks. We take into account their attitude that helps the organization in achieving the goals and in motivating fellow workers to excel. We appreciate the proactiveness and self-organizing attitude that they display at work.
Here are the names of our Star Performers: Sajitha, Akhil, Jithesh, Jinesh, Shyam, and Retheesh.
Way to go guys!
We are indebted to their loyalty and dedciation that help us climb soaring heights.
Gifts Galore
Special occasions are marked with gifting each other. Gifts have a special power in strengthening professional and personal relationships.
We follow a carefully-planned New Year gifting strategy which ensures that all employees receive a New Year gift well ahead of time.
The year 2021 started with a beautiful gift of a sparkling blue umbrella embossed with the company logo. This handy rain accessory is a constant reminder of our thoughtfulness and caring for our employees.
We never let the pompous festival of Onam (the harvest festival of Kerala) go ungifted. This time everybody received a beautiful Onam attire to make a fashion statement in the traditional outfit!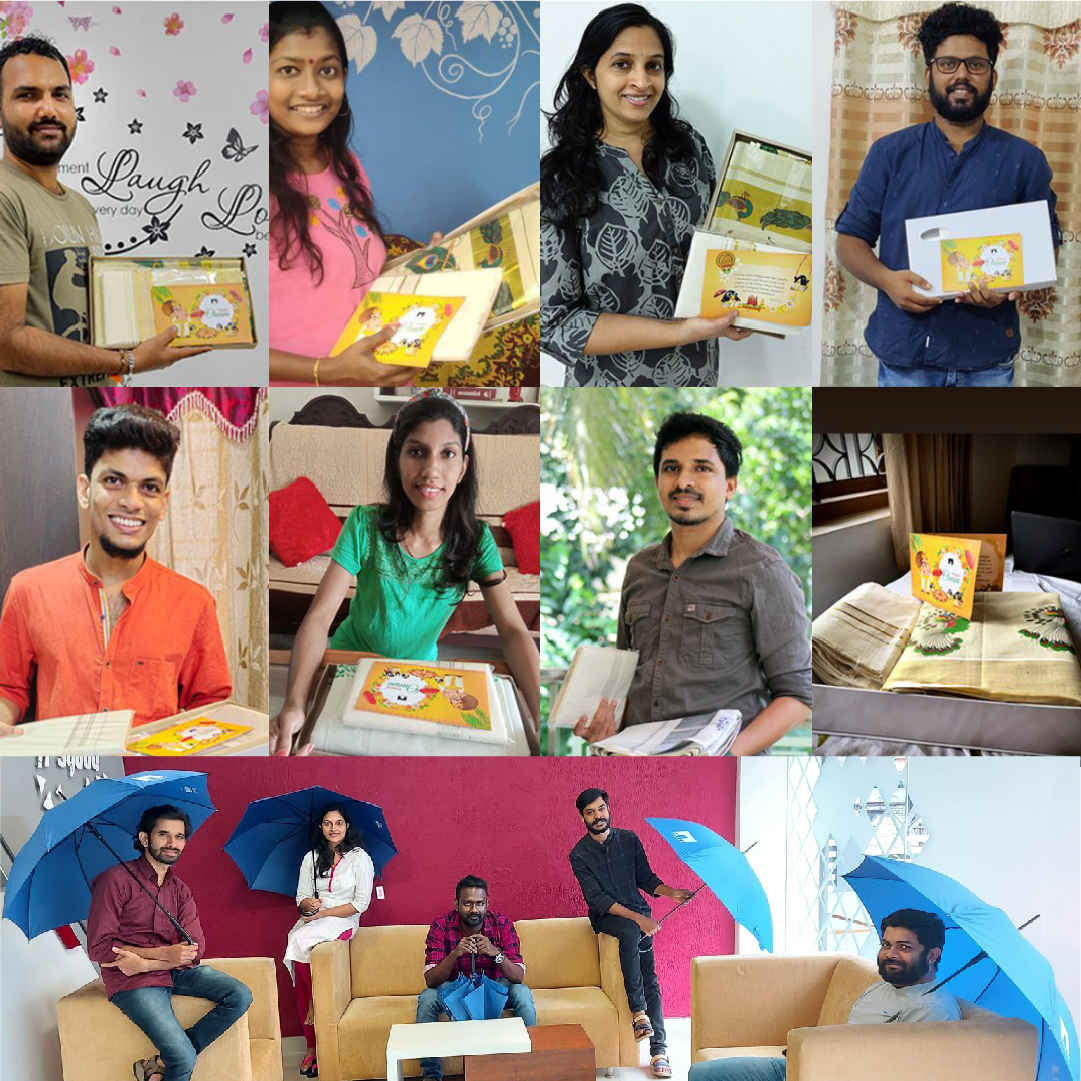 Futsal 2021
Some commitments are solid. You never let them go whatever the odds are! Our commitment to 'IT Futsal Challenge', the annual futsal tournament that we conduct for software development companies, is one such thing.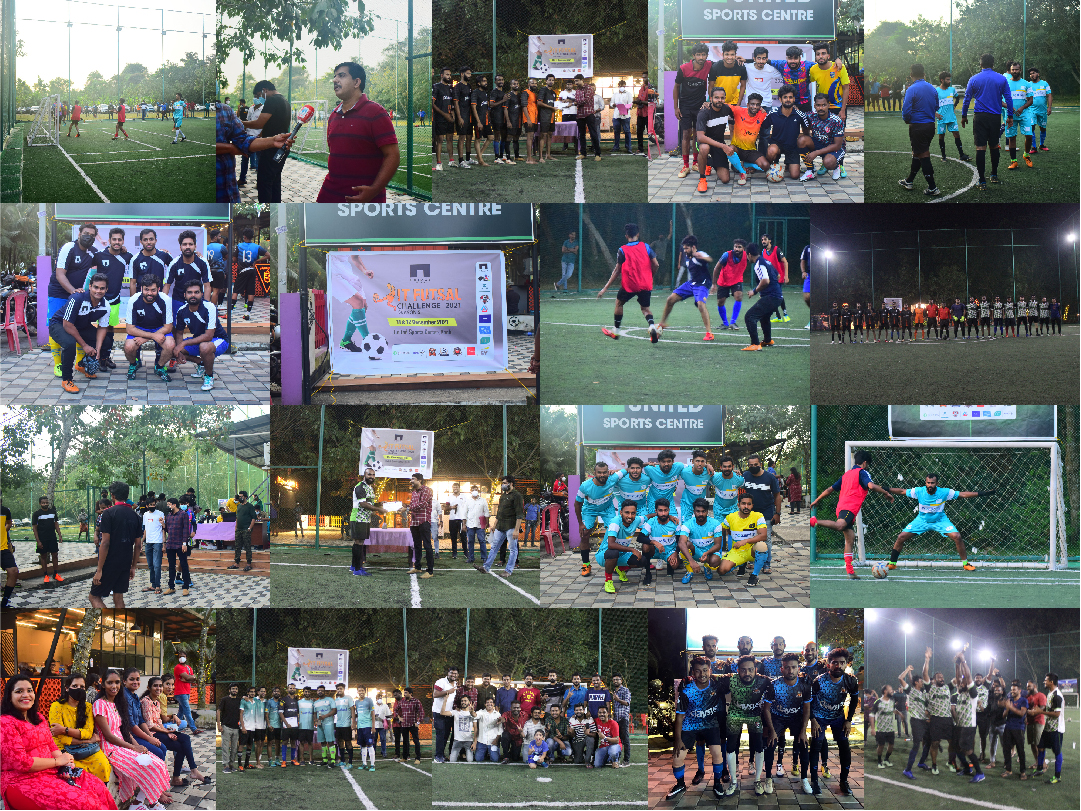 We could conduct the fifth season of the event on December 11 & 12, 2021 at United Sports Center, Kochi adhering to strict COVID-19 protocols.
A total of 16 teams participated in the match with CPL FC emerging as winners. Phases and FC Porto became the first and second runners up respectively.
The previous editions of the tournament had a wider platter of games such as table tennis, badminton, and women's penalty shootout. We confined the games to only futsal this time due to the pandemic restrictions.
Top Ten Blogs
Here is a compilation of our top blogs published in 2021. They are one of the most read and popular blogs on IT and technology.
Types of Application Software: The Complete List (2021 Update)
10 Most Popular Java Frameworks for Web Application Development
Magento 2 Theme Development. A Quick and Simple Guide
What Is Custom Software Development?
11 Key Digital Marketing Trends That Make You a Winner
11 Incredible Benefits Of Cross-Functional Teams
Google I/O 2021: A Catch Up On The 11 Major Highlights
Top 10 Full Stack Development Tools You Cannot Ignore
10 Reasons to Choose Open Source Software for Your Next Project
10 Best Front End Tools Web Developers Must Use
Stepping into 2022 with New Hopes and Aspirations
That's all about the year 2021 in review. That's the snapshot of major highlights and milestones, and how we spent them with our clients, partners, and employees. As we complete 16 years of our existence as an innovative custom software development company, we are pinning our hope in 2022 with greater vigor and enthusiasm.