Software Testing and QA Services
Bridge Global is a specialist in software testing and software quality assurance helping global organizations to deliver high quality digital solutions. We provide a wide range of QA testing services and follow a strictly professional approach all through the SDLC.
As a prominent software testing services company in the United States, we help you offer positive experiences to your customers. Our passionate team of QA testing professionals makes sure that the software complies with customer specifications and is fit for purpose and use. We want your customers to linger around you for a longer time leading to more business.
If you want stellar software that fills the needs of your end-user and skyrockets your revenue, our software testing experts are the best choice.
Discuss

with Us
How Do Our Software Testing Services Help You?
Our software testing services improve your credibility and customer satisfaction as we deliver secure, efficient, and trust-worthy products.
You can focus on your business priorities as we take care of diverse elements of the software system ranging from requirement to implementation.
You can save your time and money as our Agile software testers discover bugs and defects in the early stages of development.
Our QA testing service is futuristic as we create continuous processes that prevent the recurrence of defects, thereby leading to improved quality of future systems.
Our self-organized software quality assurance team works with your business goals in mind. They function as an effective bridge between users and the development team of the product through effective communication and collaboration.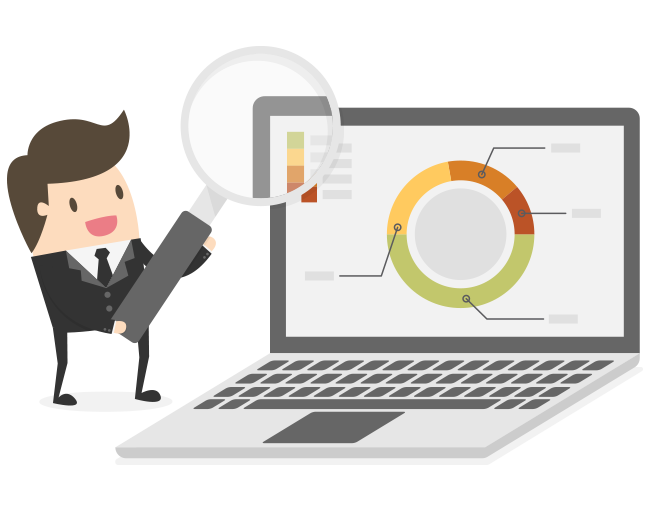 As a top software testing company in the United States, we guarantee excellent QA testing services through a combination of manual and automated testing. A perfect mix of the latest methodologies, technical proficiency, and industry best practices powered by brilliant tools is the secret sauce behind our software testing success.
If you want to collaborate with a software testing team that understands your organizational needs and user expectations, your search ends here.
Valuable comments about us

Jonas Törnblad Sandell
Entiros Integrations
We've been working together with Bridge Global since the summer of 2017. The journey so far has been great. The team has become as an internal team for us, working closely and seamlessly within our organization. Both the team and the Bridge Global management are very professional and is always keen to provide a great service and in the end a great job for us or our clients.

Camilla
Pacetracer
We have developed a great working relationship with Bridge Global regarding our Paceholder App and website. Communication is always straightforward and they respond very quickly and agile to any tasks. We appreciate their attention to details and engagement to our project. I would recommend working with Bridge Global to businesses, who need great communication and technical skills for their IT solutions

Rajiv Thampi
Kentz Corp. Ltd
Our IT team got great support perfectly, to build the custom-built ERP solution from the highly motivated team of Bridge Global. Their self - organized agile working model help us to get the right help with an effective productivity for our requirement. We would recommend Bridge Global to anyone. Great going team!

Thomas D
IT Company
We are always impressed by the team at Bridge Global. We have worked with them on various Web, Mobile & Interactive applications. They provided great value and were able to understand and adapt to our unusual requirements. We are glad to recommend their team and look forward to continue our association.

Nicolas Guiraud
Hello Day Ltd
We contacted Bridge Global for their module that allows to track batch codes on Magento. We also asked them to build from zero an API connector from Magento to Exact online. Bridge Global teams were really helpful and now we are greatly satisfied with our custom Magento. We can track each batch easily and find our orders in our ERP. I recommend!