Automation Testing Services
The dynamic and knowledgeable QA team at Bridge Global, a top-level software testing company, provides the best software automation testing services in the US. Automation testing is a brilliant way to make sure zero functionality disruptions in new product versions and zero bugs. Hiring top software testers who implement innovative automation frameworks is a must for your business to survive in this intensely competitive business environment.
Our automation testing specialists offer holistic automation services that guarantee high ROI and enhanced reliability, security, and continuity of your systems.
We offer the following Automation Testing Services
Team up with a top automation testing services provider in the US to enhance the depth and scope of tests leading to superior software quality.
Discuss

with us
How Do You Benefit from Our Automation Testing Services?
Our quality automation testing services help you gain faster time to market. By automating regression testing you stand to gain from faster release cycles, high-quality products, and better business advantage.
Your business can stay lean as our automation test services help in saving resources. Automated tests can run multiple times without incurring any costs. It also gets rid of the need for routine operations related to repetitive tests. All these mean increased cost and time savings for you.
You can confidently eliminate human errors as our tailor-made automation testing services improve quality by running your tests in a totally consistent manner.
Our automation testing services have added superiority as we follow an effective Agile and DevOps testing pattern. This helps you achieve tremendous swiftness all through the software development lifecycle (SDLC).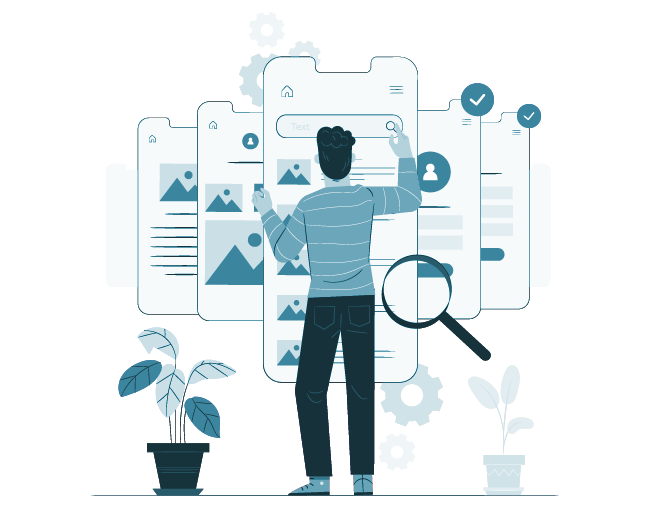 Are you seeking to collaborate with expert software automation testing specialists who can implement an extensive set of testing mechanisms ranging from test automation planning and tool selection, construction and maintenance of a test automation environment, implementation of automated test data preparation, design and maintenance of all types of automated test scripts, etc.? You've bumped into the right place.
Our Success Stories
Find out how our clients achieved remarkable competitive advantage by exploring a few of our case studies.
Valuable comments from Our Happy Clients

Jonas Törnblad Sandell
Entiros Integrations
We've been working together with Bridge Global since the summer of 2017. The journey so far has been great. The team has become as an internal team for us, working closely and seamlessly within our organization. Both the team and the Bridge Global management are very professional and is always keen to provide a great service and in the end a great job for us or our clients.

Camilla
Pacetracer
We have developed a great working relationship with Bridge Global regarding our Paceholder App and website. Communication is always straightforward and they respond very quickly and agile to any tasks. We appreciate their attention to details and engagement to our project. I would recommend working with Bridge Global to businesses, who need great communication and technical skills for their IT solutions

Rajiv Thampi
Kentz Corp. Ltd
Our IT team got great support perfectly, to build the custom-built ERP solution from the highly motivated team of Bridge Global. Their self - organized agile working model help us to get the right help with an effective productivity for our requirement. We would recommend Bridge Global to anyone. Great going team!

Thomas D
IT Company
We are always impressed by the team at Bridge Global. We have worked with them on various Web, Mobile & Interactive applications. They provided great value and were able to understand and adapt to our unusual requirements. We are glad to recommend their team and look forward to continue our association.

Nicolas Guiraud
Hello Day Ltd
We contacted Bridge Global for their module that allows to track batch codes on Magento. We also asked them to build from zero an API connector from Magento to Exact online. Bridge Global teams were really helpful and now we are greatly satisfied with our custom Magento. We can track each batch easily and find our orders in our ERP. I recommend!