Spot On
Spot On is a Swedish expert in e-commerce solutions, system integration, system and web development, BI, analysis and business development.
Requirement Outline
Spot On needed skilled .NET resources to handle their website development and that of their client.
Challenges involved
Litium, the e-commerce package for the project, was fairly new at the time.
Spot On could not find regional resources with the capability to learn the nuances of this new product.
View More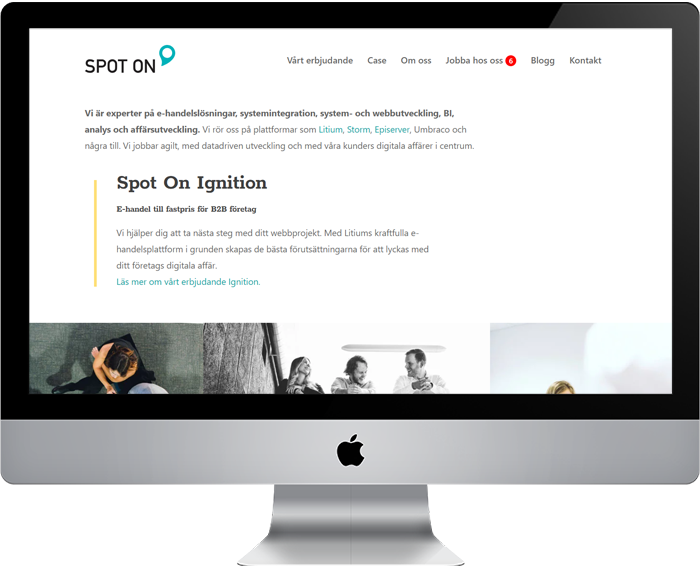 Our Approach and Solutions
Started off by closely understanding their requirement
Weighed the challenges that they had faced in finding the right resources
Drew up a detailed framework for the development of the websites
Decided the approach, the tasks, and the timeframe for each task

Extended senior .NET resources, who would work remotely with the team in Sweden
Learned the nuances of the new product and delivered a high-quality solution
The client gradually got a big dedicated team of Litium experts from Bridge
We are currently into multiple projects of Spot On
The Technologies Used
Litium, ASP.NET MVC, SQL Server, Angular, TypeScript, SaSS
The Outcome
The growing team of Litium experts keep on implementing expert solutions for Spot On and are consistently receiving accolades from them. A team of developers from Bridge Global are working as the extended arm of Spot On's in-house team. Most of these remote resources have had on-site visits. This has helped in reinforcing the bond between the onsite and offsite team.
As a solution partner, we continue to support Spot On and expand their team of developers and testers.
View Less