Coffee Circle
Coffee Circle has made a name for itself in sourcing, roasting and selling some of the most unique coffees of the world. It actively supports coffee farmers by profit-sharing and investing in community projects. The principles of social responsibility and personal trade are united in its business model.
Requirement Outline
Coffee Circle had several requirements, which included:
Escalating Magento version without altering the current assembly of customers/ products/ orders etc. and to fix core bugs thereby improving the speed and page optimization in Magento.
Writing new Magento extensions for Custom Checkout Process, Subscriptions Management, Custom Price Rules, Custom Delivery Workflow, Shipping Rates, & Custom Review Management.
New feature add-ons to manage customer products and orders.
Installing third party extensions and bug fixing.
Modifying payment gateway modules in accordance with changes made in the store.
Switching on to multi-store workflow, one for Germany and the other for Switzerland with separate options but single product stock management.
Changing the in-built frontend functionalities for redesigned pages.
View More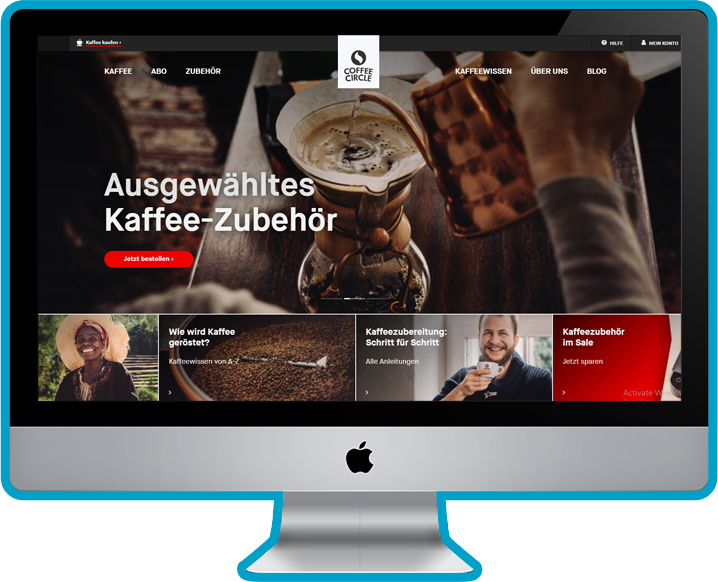 We Step In With the Right Solution
Developers at Bridge worked diligently to meet all the specifications of Coffee Circle and delivered a solution that satisfied all these requirements perfectly.
Our Approach
We used springloops.io for task management and git integration for code version management.
For team collaboration, we used the powerful web chat tool Slack.
Tasks were assigned through springloops.io and details were clarified, to ensure that every requirement of the client was given special attention.

We then started working on local copy, applying changes on dev repo/site.
After checking results on Dev, changes were migrated in live repo.
The technologies we used:
Magento, PHP, MySQL Server, Varnish Cache, Wordpress, SVN
The Outcome
The project gave Coffee Circle good traction not only in Berlin but throughout Germany. Using two separate git repos allowed them to experiment on the live site without altering sales. The solution we developed extended the site the flexibility to implement/test any new risky features thereafter.
View Less