Kentz
Kentz (a member of the SNC-Lavalin group), is a global engineering specialist solutions provider, with 15,500 employees operating in 36 countries worldwide. Kentz has been providing Engineering, Construction and Technical Support Services (TSS) to clients in the energy and resources sectors for more than 90 years.
Requirement Outline
Kentz needed skilled .Net developers who could develop and maintain their custom-built ERP system made for internal use. They needed to accelerate their development with the right team. Finding the right team of developers, who would be able to handle their requirements with the speed and skill that they needed, was proving to be a challenge.
We Step In With the Right Solution
We perfectly understood the requirements of Kentz, and put together a dynamic team of .Net developers, who could be entrusted with achieving the results that Kentz needed.
With Bridge, Kentz was able to improve the quality of workforce exponentially and cut costs of development by 50%!
View More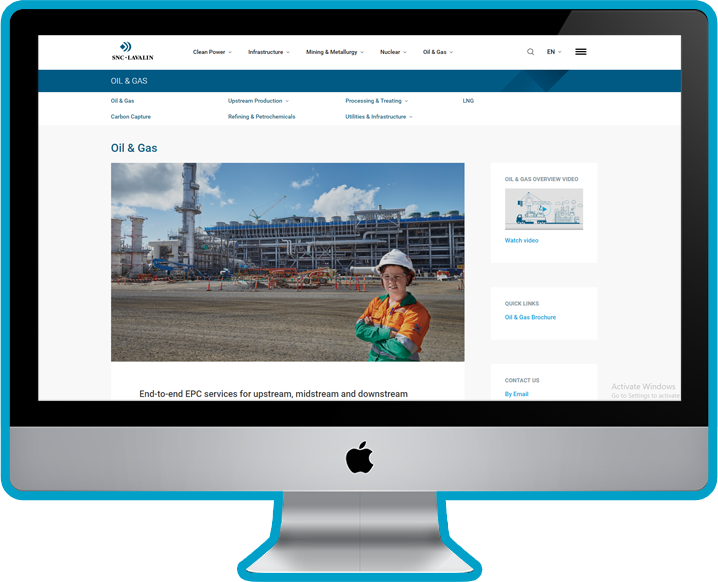 Our Approach
The team was placed under the leadership of a certified Scrum master. He expertly handled the responsibilities of sprint planning, analysis and clarification of user stories, and communication with the System Owner at Kentz.
The assigned System Owner from Kentz maintained a regular communication of requirements through the Project Management tool - TFS.

Regular, scheduled meetings are held with the System Owner to ensure smooth work flow and clear communication of requirements.
The workflow follows a streamlined process. Tasks are assigned from Kentz through TFS. The .Net team at the Bridge offices in India then securely access the client's system through a VPN and a remote desktop controlled from Kentz HQ.
Employing an Agile development process, the team works with Visual Studio 2012 to develop high quality deliverables. We are thus able to meet the exacting standards set by Kent's rigid test process.
The technologies we used:
ASP.Net, VB.Net, JQuery, Entity Framework, Telerik Rad Controls, HTML 5, CSS3, Web Services, Ajax.
The Outcome
With the help of Bridge, Kentz scaled up their development team and cut their costs of development by 50%. The team continues delivering deliverables that are on par with the the international standards of Kentz.
View Less