Kentz
Kentz (a member of the SNC-Lavalin group), headquartered in Montreal, Quebec, is an Oil & Gas services company with a global presence. They provide integrated, cost-effective and sustainable solutions for upstream, midstream and downstream projects worldwide.
Requirement Outline
Kentz needed skilled .NET developers who could develop and maintain a custom-built ERP system for internal use. They needed to accelerate their development with the right team. Finding the right team of developers, who could handle their requirements, was proving to be a challenge.
Our Approach and Solutions
Put together a dynamic team of .NET developers
Placed the team under the leadership of a certified Scrum master.
The ERP solution is designed to manage Procurement and Warehouse operations.
It also has Financial Management, CRM and Reporting Modules.
View More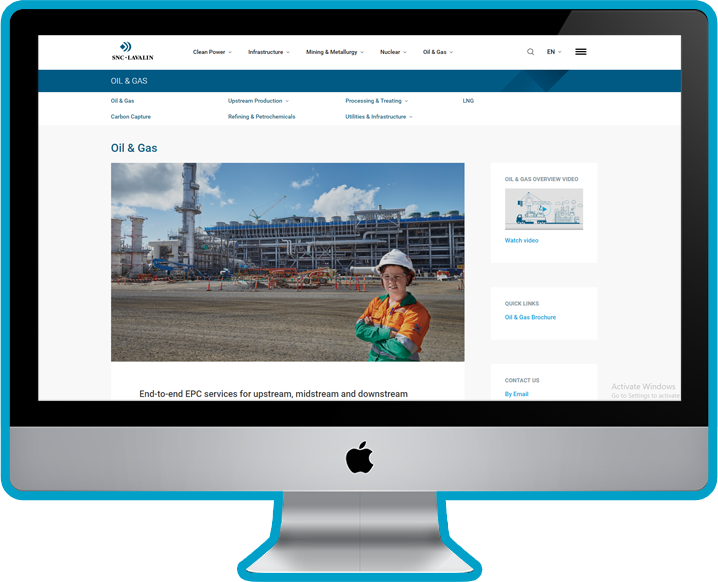 Scrum Master handled sprint planning, analysis and clarification of user stories, and communication with the Product Owner (PO) at Kentz.
Ensured smooth workflow and clear communication through regular meetings with the PO.
Task assignment was done by the PO through the Project Management tool - TFS.
Our team in India securely accessed the client's system through a VPN and a remote desktop controlled from Kentz HQ.

The team worked with Visual Studio 2012 to develop high-quality deliverables.
Gave innovative suggestions like code review process, code coverage analysis and performance tuning.
We met the exacting standards set by Kentz's rigid test process.
The Technologies Used
ASP.NET, VB.NET, JQuery, Web Services, SSRS etc.
The Outcome
With Bridge, Kentz was able to improve the quality of workforce exponentially and cut costs of development by 50%!
View Less