Instoremedia
Instoremedia is a Stockholm-headquartered expert in developing Digital Signage Software that enables deployment of media across networks. They are the chosen Digital Signage system for several global brands.
Requirement Outline
Instoremedia approached us to create an interactive and context-aware digital signage solution for their award-winning platform. They also wanted to integrate mobile app control to the solution to offer real-time, on-demand updates to hand-held devices. The signage solution should deliver hardware-independent, in-location engagement and enable display of fresh, dynamic content on their Digital Screens.
View More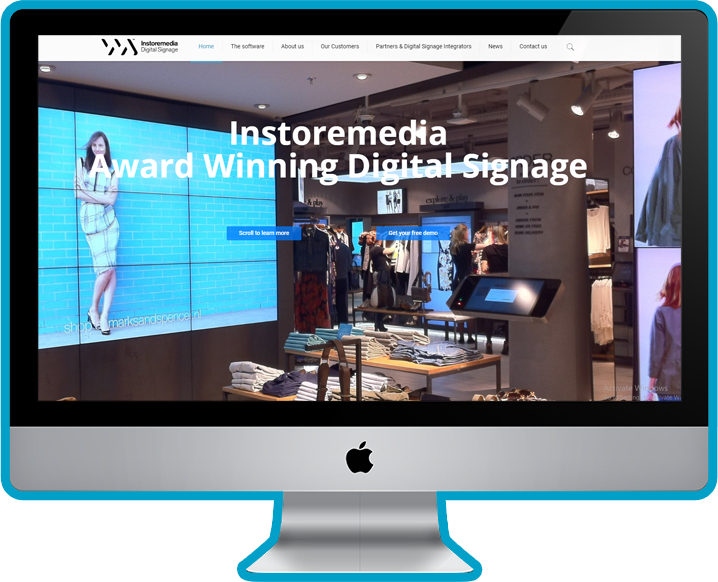 Our Approach and Solutions for Mobile App
Our mobile team worked along with the client's in-house team
Followed the Scrum methodology
Incorporated an enterprise backend support with playlist manager, region-wise device provisioning, synchronized playback support, and CMS support for administering the application content.
Integrated kiosk mode, interactive media support, full HD media playback, live streaming support, analytics, and daydream mode
Integrated advanced CMS, scheduling & template management
Enabled easy publishing of content to large scale display networks
Helped them right from finalizing the architecture to deploying the application
Our Approach and Solutions For the DLLs/Templates
Did a thorough analysis of the exact requirement
Prepared a detailed estimate specifying tasks derived from functionalities; and start and end dates for each task
Created the framework, templates, custom templates etc.
Worked on each module (function) and delivered it separately to Instoremedia for their approval
Developed different WPF DLLs to run in Instoremedia players
Developed many DLLs like File Converter to convert files from many different file formats to PDF, menu template, web browser with printer for KIOSK etc.
The Technologies Used
Android, Java, REST, SOAP, Eclipse, .NET, WPF
The Outcome
We have successfully handed over their product. Our self-organized Agile mode of working helped us deliver super-efficient results to the client.
The result was an award-winning software which now forms Instoremedia's core business. It recognizes customers with their mobile devices, who are near the display. It then personalizes the ads, products etc. The application has been deployed to over 6,000 android devices across Europe.
View Less