Types of Application Software: The Complete List (2021 Update)
Knowing 'what is an application software' and the 'types of application software ' helps you take the most business-beneficial decisions. If you want to dig into the real meaning of the term software application, you need to explore and recognize different categories of application software.
This blog is an attempt to enlighten you about the following topics:
An overview of different terms related to software
What is application software?
Different types of software applications
Business Application Software
Benefits of Application Software for Businesses
How to Choose an Application Software for your Business
Application software and software application and app are terms that are often used interchangeably in the custom software development landscape.
Types of Applications Software: An Overview with Different Terms Related to Software
Before defining 'what is application software', I think it's better to micro analyze the terms, 'software' and 'application'.
Computer software is a phenomenal aspect that acts as the soul of the computer. The computer is just a set of hardware or a tangible machine without software in it.
It is software that makes computers operational and useful. You can make your business work smartly by choosing the software that matches your business requirements and goals.
It is an entire system of programs, procedures or algorithms, and other operating information that synchronize with the hardware to run the machine.
They are designed to achieve the input, processing, output, storage, and control activities of information systems.
Application is a type of software designed for end-users to accomplish specific functions. All the applications are software, but not vice versa.
All types of computer software fall into either of the following two categories:
System software
Application software
System software is intended to manage the system resources, whereas application software enables the user to perform some specific sets of functions.
The system software also simplifies application programming. Examples of System Software are operating systems, firmware, database management systems, device drivers, networking software, assemblers, compilers, translators, and software utilities.
So, What Is Application Software?
To quote Wikipedia, "an application program (app or application for short) is a computer program designed to carry out a specific task other than one relating to the operation of the computer itself, typically to be used by end-users." This specific task can be in line with the user requirements.
We can define application software as software that employs the capabilities of a computer to accomplish a dedicated task.
The user will be interacting directly with a piece of software in the case of application software. IT helps them to be more productive and assists them in fulfilling specific personal or business tasks.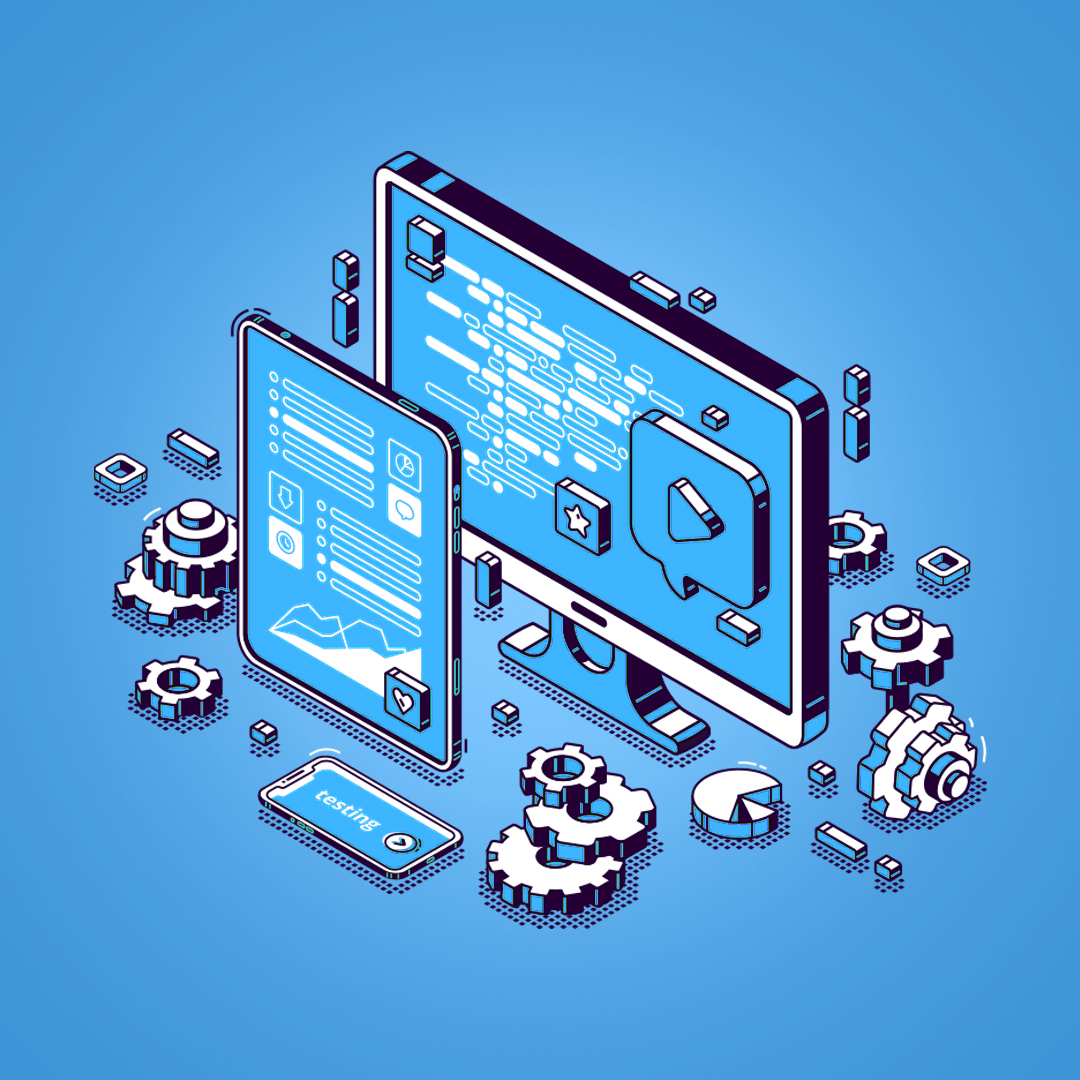 Examples of application software are Microsoft Word, spreadsheets, VLC media player, Firefox or Google Chrome, accounting applications, photo editor, mobile apps such as video games, Whatsapp, etc.
It also includes software that is internally/externally developed to fulfill the unique needs of an organization Application software will always be based on an operating system.
Types of Application Software: An Extensive List for 2021
Every sphere of businesses needs application software as digitization and use of the software is rampant in all domains including healthcare and pharmacy, home, education, industries, communication, engineering, travel & tourism, etc. Different types of application software are used for information management, data manipulation, visual construction, resource coordination, and calculations.
A broader way to give the list of application software is as below.
Packaged Software
Custom Software
Shareware
Freeware
Public domain Software
But, in this blog, I prefer to give the application software list as an index of commonly used types of application software. Each of these types of software programs belongs to the above-listed broader types of applications as well.
Word processors
Graphics software
Database software
Spreadsheet software
Presentation software
Web browsers
Enterprise software
Information worker software
Multimedia software
Content access software

The list of application software can be an exhaustive one. Let me attempt to elucidate a few of the application software from this list.
1. Presentation Software
Presentation software is a very commonly used type of application software both for personal and business purposes. These programs are specifically designed to help users to present information, thoughts, and ideas with ease and clarity through engaging visual modes such as text, pictures, sound, and video.
The three key elements of presentation software are:
Text editor to enter and stylize texts
Enabler to insert graphics, text, video, and multimedia files
Slideshow facility to display the content
Microsoft's PowerPoint is the chief example of application software in the presentation software category. It helps you exhibit information in the form of slides.
You can insert text, images, graphs, and videos to make these slides attractive and engrossing.
Google Slides and Apple's Keynote are other capable alternatives.
2. Spreadsheet Software
Spreadsheet application software helps in organizing, storing, and analyzing data in columns and rows to facilitate calculations effortlessly and efficiently.
These rows and columns can be operated through formulas to execute crucial mathematical functions. This is a digital simulation of traditional physical (paper) worksheets. Examples of application software in the Spreadsheet category are Microsoft Excel, Google Sheets, and Apple Numbers.
3. Database Software
Database application software, also known as a DBMS (Database Management System), is a collection of data associated with any application.
This helps in organizing data by creating and managing a database by storing, modifying, extracting, and searching for information within a database.
When we run an application, it accesses the data from the database and stores it after modifications. Examples of database application software are MS Access, Oracle, MySQL, Microsoft SQL Server, PostgreSQL, MongoDB, IBM Db2, etc.
4. Multimedia Software
Multimedia application software helps users to create, edit, or record images, audio, and video files. This type of application software is a dominant player in the entertainment, media, and telecommunication industry.
They are designed to enhance the visual and auditory features of the already present material. They combine together text, audio, still images, animation, video, and interactivity to communicate and engage better. VLC media player and Windows Media Player are a few examples.
5. Simulation Software
Simulation application software is developed by modeling a real phenomenon with a set of mathematical prescriptions. Simulation software is designed as an animated model that replicates the operation of an existing/proposed system.
They are helpful in military engineering, gaming, industries such as power plants, space shuttle navigation, etc. where improper operation can lead to catastrophic outcomes.
This application software helps in observing and analyzing an operation through simulation without actually doing it.
6. Word Processing Software
Word processing application software helps users to input, edit, format, and output text content.
This type of software program processes words with pages and paragraphs and formats and enhances the text. It also enriches the 'wording' experience by helping users with easy access to thesaurus, synonyms, and antonyms.
It helps in embellishing letters with art features such as font styles, colors, and styles. Leading examples of application software belonging to the word processing category are: Google Docs, Microsoft Word Docs, Open Office Writer, Word Perfect, Wordpad, Notepad, AppleWorks, etc.
7. Web Browsers
Web browsers or simply browsers are application software used to access and view websites through accessing the internet/ the World Wide Web.
It retrieves the necessary content from a web server and then shows the page on the user's device upon user requests. The most popular web browsers are Google Chrome, Internet Explorer (now Microsoft Edge), Firefox, MS Edge, Safari, etc. Web browsers or simply browsers are application software used to access and view websites through accessing the internet/ the World Wide Web.
8 Top Business Application Software
Business application software are types of application software categorized on the basis of specific business needs they meet.
These are computer applications that are developed and designed to fulfill certain business functions and to enhance the accuracy, efficiency, and effectiveness of operations.
The end result is presumed to be boosted productivity and profitability.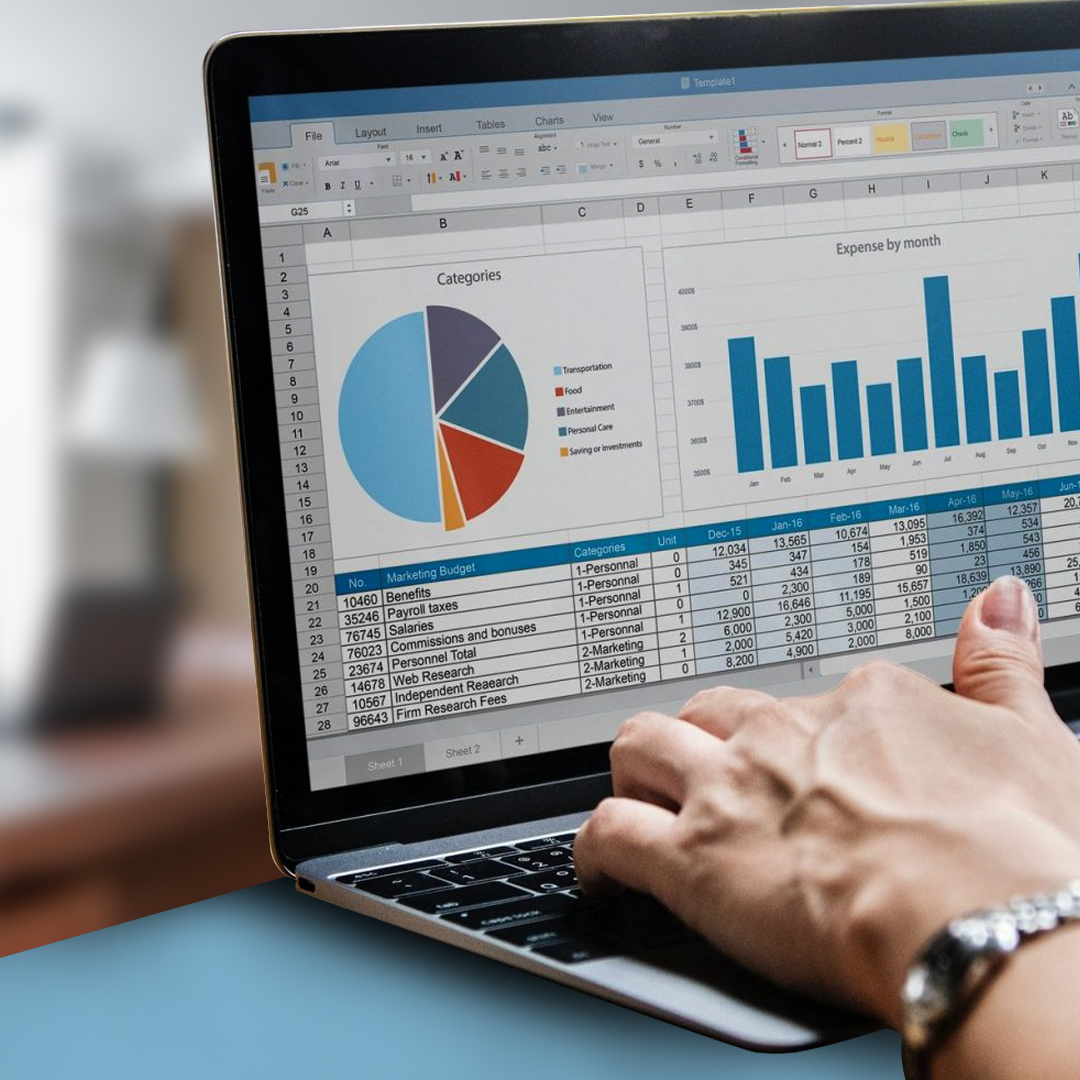 1. Enterprise Resource Planning (ERP) Application Software
Enterprise Resource Planning (ERP) is a type of application software that helps organizations to manage everyday business activities.
It may cover accounting, procurement, project management, risk management and compliance, manufacturing, supply chain operations, and so on.
Many businesses find it difficult to keep up with a multitude of business processes leading to incongruent information and workflow bottlenecks.
An ERP software aids enterprises to plan, budget, predict and report on financial results by acting as a single repository for information.
They are helpful in cost reduction and operation standardizing. Odoo, Microsoft Dynamics, Oracle e-Business Suite, etc. are some examples.
2. Customer Relationship Management Application Software
Customer Relationship Management (CRM) is a type of application software that helps businesses/organizations to smartly administer their interactions with customers backed by data analysis.
They help you in offering a seamless experience to your customers by forming better relationships. It offers truthful insights on customer interactions by overseeing your sales. It helps in coordinating customer information spread across different channels and touchpoints.
Salesforce Sales Cloud, NetSuite CRM, Zoho CRM, etc. are a few examples of popular CRM application software.
3. Project Management Application Software
"Project management software has the capacity to help plan, organize, and manage resource tools and develop resource estimates", as quoted by Wikipedia.
This type of application software is a versatile tool that lets project managers (PMs), stakeholders, and users regulate expenses and handle costing.
It also helps with quality management and documentation and may also serve as an administration system. It also acts as a smart channel that facilitates collaboration and communication between project stakeholders. Jira, Zoho Projects, Basecamp, Trello, erc. Are some of the popular project management application software.
Read more: Why Is It Important to Have a Project Management Software?
4. Business Process Management (BPM) Application Software
Business process management (BPM) software are designed to enable a methodical style to optimize business processes. It models, defines, automates, and describes the workflow process with the ultimate intention of optimizing businesses to deliver their goals.
They are great tools to curtail errors, inadequacies, and miscommunication. It sheds complete visibility into operations. Some examples of application software of BPM are Zoho Creator, Kissflow, Nintex, ProcessMaker
5. Productivity Software
Productivity application software are tools that aid users to accomplish their tasks in a productive and timely manner. These programs give a smart way for users to produce documents, databases, worksheets, graphs, and presentations.
All types of application software that helps in time tracking, database management, project management, content management, etc. are productivity software.
A simple categorization is to include word processing, spreadsheets, data management, and presentation software as productivity application software.
Read more: 5 Top Productivity Tools That Help You Do More in Less Time!
6. Resource Management Application Software
Resource management software or resource planning software is a type of application software that makes it easier to allocate and assign people to projects as per the requirements.
It smoothens the management of multiple projects and resources. IT ensures that everything is distributed smartly in real-time.
Mavenlink, monday.com, Forecast, etc. are some of the well-known resource management soft that helps you manage the human capital and calendar of your organization.
7. Time Management Application Software
Time management software helps your human resources to stay super productive by helping them manage their time effectively. It helps in tracking the usage of digital systems. It gives an outlook on how a user spends working in certain applications.
These tools help your team to stay more organized, and competent by getting more things done in a short time. Asana, Avaza, ClickTime, DeskTime, EmpMonitor, etc. are some examples.
8. Educational Software
Education software or learning management educational software are a type of application software that is made for educational purposes.
They are designed to assist in the teaching and learning process of new content, concepts, and processes. They are of great help to administrators and educators to create content, share lessons, manage classrooms, and manage the institution and student-related data.
This e-learning software offers more personalized and collaborating educational involvements for students and tutors alike. High interactivity level is maintained through the use of multimedia content, such as graphics, pictures, and sound. Google Classroom, Litmos, Talent LMS, ProProfs, etc. are some examples.
Benefits of Application Software for Businesses
More and more businesses are investing in buying or building custom application software.
The above discussion on the business application software elucidates its use in diverse business domains.
Their benefits are so innumerable that you can't resist executing the aptest application software in your business/organization.
Read more: What Is Custom Software Development? Top 5 Reasons Why Your Organization Needs It!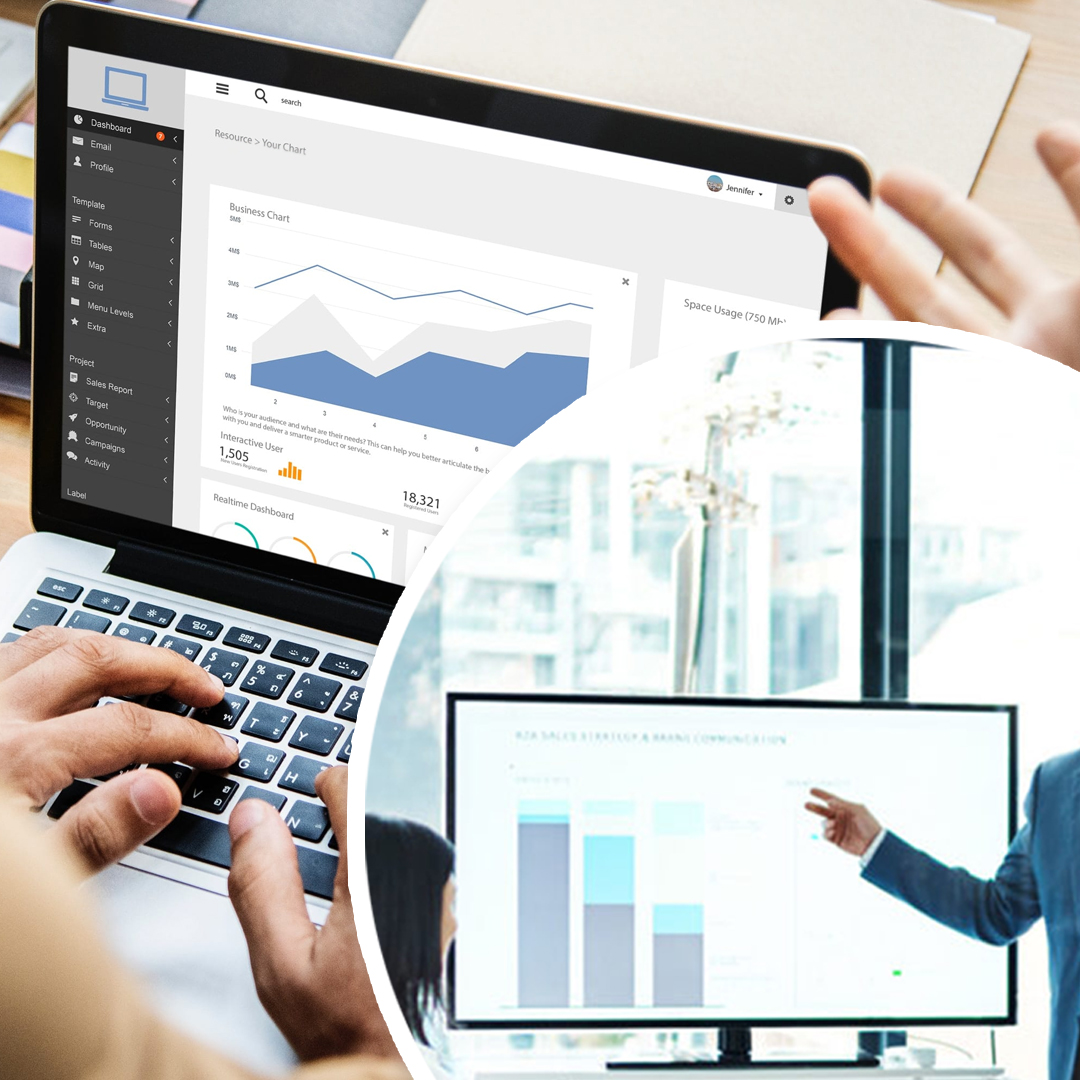 1. Lift in customer service and satisfaction
You can tailor a custom application software to improve your sales performance. Intelligent CRM software is a superior alternative to spreadsheets, databases, and calendars.
It helps you get customer data easily and therefore can improve your query responses more quickly and efficiently.
2. Improved data security
Seasoned custom applications software specialists like Bridge Global works with you with the ultimate aim of imparting a robust data security system to you.
By integrating custom-developed new applications software into your existing systems securely, you can leverage the benefits of a smart digital transformation.
The newly integrated third-party system is tailor-made to meet your specific needs. As it stays within your firewall you can enjoy complete safety and control over it.
3. Streamlined and flexible operations
As your business grows, your business process increases, and the number of application software integrated with your system is also on the rise. Custom software development services from Bridge Global help in streamlining your operations by collecting facts and figures from multiple sources and organizing reports.
4. Enhanced productivity
In the above list of application software, we could see how certain types of applications software helps in enhancing productivity. They are great at automating tasks and thus save time and resources from being wasted.
5. Reinforced and well-informed decision making
The type of application software you choose plays a critical role in powering up your decision-making process. With custom software applications, you are basing your decisions on data making it more objective.
Your decisions are backed by an analysis of past performances and future trends.
With these categorizations and descriptions, I hope you got a clear picture of What is application software? How many types of application software are there?, How does application software help businesses?, etc.
Now, it's time to conclude our discussion with a quick guide on how to select the right type of application software for your business needs.
Moreover, If you are looking for software application homework help, you can address experts from MyAssignmentLab whom you can pay to get your assignment done online.
How to Choose an Application Software for Your Business
Choosing the right application software for business should involve wise brainstorming and critical thinking. Before investing in a software solution, you need to ensure that it will align with your operation, streamline your process, boost client satisfaction, and eliminate risk.
You need to confirm and prioritize your needs, review your existing process, and set a budget. Have clarity on what you are looking for and the functions you are intending to achieve with the new application software.
Define your expectations based on the pros and cons of your existing software. Proceed to make a list of requirements for the new software. Categorize these features based on priority.
If you feel the need for custom software development, or are confused about choosing and implementing the right applications software, or want to improve your legacy application by integrating it with improved software, call us now. Our experts are happy to help.