Zmarta
Zmarta Group is a leading Nordic financial technology company offering a broad range of consumer finance services to consumers. The group consists of Zmarta in Sweden, Freedom Rahoitus in Finland, and Centum Finans and Finansa in Norway.
Requirement Outline
Zmarta was looking for someone who could help them gain better control over their internal processes. They were looking to increase the quality of documentation in their internal systems.
With the Swedish government's Finance Inspection rules getting more stringent, Zmarta needed to ensure superior quality and better control of their internal processes. Another challenge was that they weren't able to scale their business as quickly as their stakeholders wanted. Finding the right developers to meet the demand for knowledge and skills required to achieve all of this was a feat indeed.
We Step In With the Right Solution
Bridge has helped Zmarta to achieve its goal to rapidly scale its business and achieve superior quality in its internal systems.
View More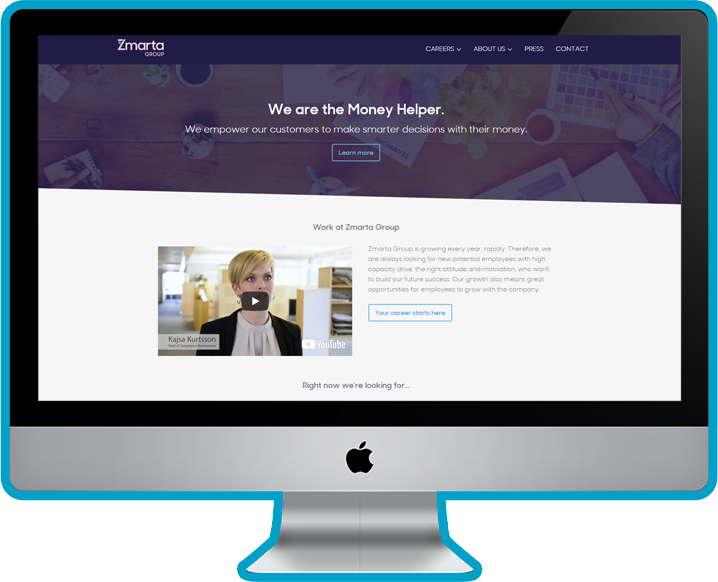 With our focus on providing the right solution for our clients, we did a thorough analysis of Zmarta's requirements and provided them with a Managed QA Service that perfectly fit their needs.
Our Approach
We put together a Managed QA Service for Zmarta.
The whole QA process and strategy was implemented with both automated and manual testing.
As the project saw success, Zmarta assigned Bridge to handle a big part of all their QA activities. They now have their own Dedicated QA team with Bridge.
Zmarta also commissioned a Dedicated Development Team with Bridge.

The team at Bridge follows exactly same methodologies, standards and frameworks as their colleagues in Sweden.
During a period of 3 months, Freedom selected their own team members at Bridge and now the team works closely with Freedom's in house development team.
The technologies we used:
Laravel, MySQL, Redis, Angular Js, Node Js, Amazon Webservice
The Outcome
The collaboration between Bridge Global and Zmarta has been a highly successful one. We now provide a Dedicated QA team as well as a Dedicated Development team for Zmarta's processes. This has enabled them to scale their business and expand into new markets in Europe and enter new service areas.
View Less