Autonomous Devices Are Here. Are You Ready?
We just can't remain unprepared to face a highly automated future. Autonomous machines/robots are already making their presence across diverse realms of human activities. This is triggered by fast headways in Artificial intelligence (AI), IoT, and Data Science. Autonomous devices are no longer elements straight from science fiction movies. Sci-fi technology has already become a reality!
What are Autonomous Devices?
Autonomous things/devices/machines can be in any shapes (robots, drones, vehicles) and can handle tasks without human intervention. These AI-powered devices collect data from a particular situation and spontaneously learn and improve from experiences. They make calculations, define probabilities, learn and reach logical decisions to meet the goals for which they are created. They move and interact with humans and other entities.
According to a study by Cisco, the IT and networking giant, there will be 50 billion devices connected to the internet by 2020. The Age of Autonomy is coming in full swing with devices that were least expected to be smart are becoming autonomous. As per reports, more than $1.1 billion has been spent in robotics investments in June 2019 alone!
Autonomous Machines That Are Going to Invade Our Lives Big-Time
1. Autonomous Vehicles
News about autonomous or self-driving cars has been making huge waves in the automotive landscape from some time now. Autonomous vehicles are nothing but driver-less automobiles that can drive without any human conduction. Integration of GPS sensing knowledge, a range of sensors, Augmented Reality (AR), etc. help driverless cars in paving the way for a zero-incident future.
Traditional automakers, tech giants, and start-ups are all vying to roll out autonomous electric cars by investing a large number of their efforts, intelligence, and investments. Waymo (Google's self-driving car project), Tesla, Apple, Audi, BMW, Ford, General Motors, Volvo, Uber, and Lyft are trying hard to solve the problem of urban mobility through cars without gas pedal, steering wheel, and anyone on the driver's seat.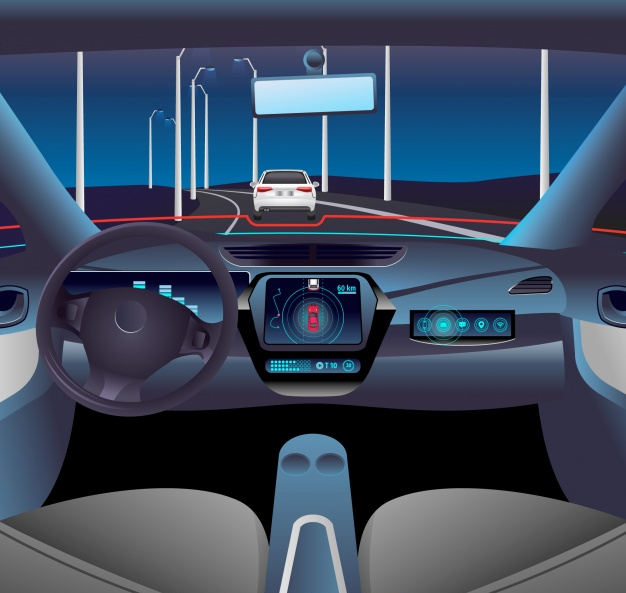 Autonomous vehicles are no longer a 'maybe possible' thing; but a 'definitely possible' reality.
2. Logistics Robots
The future of logistics is robotic. Huge investments are being done by e-commerce, material handling, and distribution industry.
Logistics robots are designed to bring in increased productivity, efficiency, capacity, and operational speed. These robots can be used in material transport, warehousing, data collection, research field, etc. These are a great way to meet the challenges posed by higher customer demand and labour shortage.
Some great advancements:
• BMW has launched a fleet of autonomous transport robots in its supply logistics. These self-driving robots transport car parts in swift movements.
• Autonomous Mobile Robots (AMR) from Fetch Robotics, a pioneer in on-demand automation, are making impressive waves at the DHL distribution centre in the Netherlands. The centre has deployed a number of supply chain robots.
• Amazon has revealed details about Amazon Scout, an autonomous delivery robot. As per reports, these six-wheeled sidewalk-driving delivery robots have started making deliveries to customers in Irvine, California area. These robots that move at a walking pace can 'safely and efficiently navigate around pets, pedestrians and anything else in their path."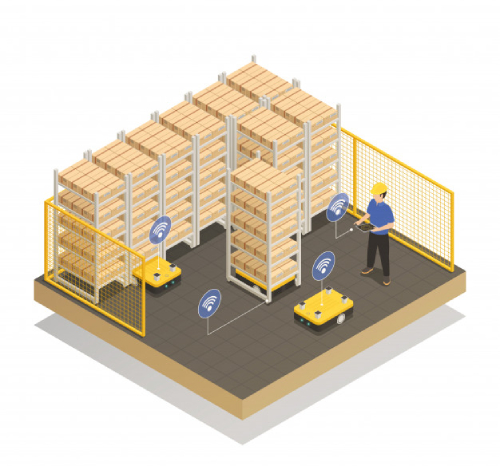 Autonomous forklifts, autonomous inventory robots, unstaffed aerial vehicles, etc. are also making waves in the logistics landscape.
3. Autonomous Farming Machines
The age of robot farmers or agribots is not far away. Agriculture is no longer just a conventional way to earn a livelihood. It is getting transformed into an exciting hi-tech industry incorporating robotics. The repetitive, monotonous and other complex agricultural tasks can be handled through the use of artificial intelligence, robotics, big data, GPS, material science, machine vision, etc.
The use of drones is becoming a common sight in farming as they enable effective crop monitoring, identification of pest damage and crop diseases, and predictions. There is a range of agribots to execute seeding, harvesting, weeding, mowing, pruning, sorting, and packaging activities. Driverless autonomous tractors can revolutionize the framing sector.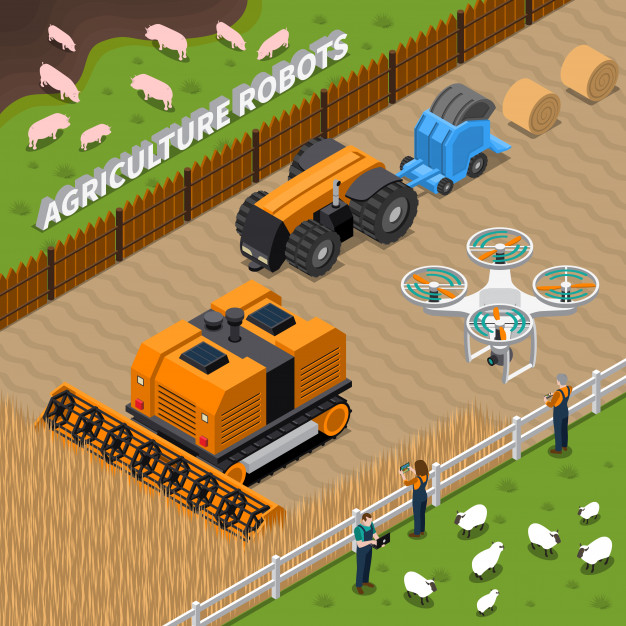 There is an emerging prospect for swarm intelligence or collaborative intelligent things. If a farming land is using multiple autonomous machines/things, these devices can work together to bring in the most effective output. For example, a drone, after inspecting a field, can dispatch an autonomous harvester if the field is ready for harvest.
4. Autonomous Homes
Domestic robots with vacuuming and lawn mowing capabilities might be the most familiar autonomous machines. Home automation has also grown drastically by enabling every electrical device and system in our house to stay connected and automated. We are accustomed to AI apps, voice assistants, and social robots.
The future is not smart homes, but autonomous smart homes. These autonomous homes will automatically adapt their behaviour to the inclinations of every inhabitant. It will enhance each human experience through the use of AI, Machine Learning (ML), and Deep Learning.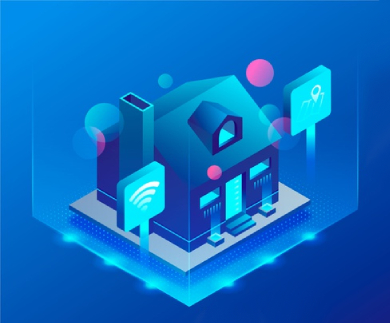 Conclusion
A diverse range of autonomous devices has started popping up in different sectors of our lives. We need to be ready to face this gigantic revolution as if the future is now.