Check Out How Artificial Intelligence in E-commerce Really Works
Wowing your customers with Artificial Intelligence (AI) is not just a dream any longer. AI, which was the centerpiece of sci-fi films and novels, can now be seen taking daring strides through the hallways of various industries and companies.
E-commerce is one of the industries where AI can have a paramount influence. Capitalizing on the ability of machines to think, learn and respond can enhance your customer experience immensely. And the good news is that a massive budget is not needed to implement effective AI on your e-commerce website.
Here is a quick look at some of the AI facts
• ABI Research says that more than 4 million commercial robots will be installed in more than 50,000 warehouses around the world by 2025, up from just under 4,000 warehouses in 2018.
• Gartner says that 25% percent of customer service and support operations will integrate virtual customer assistant (VCA) or chatbot technology across engagement channels by 2020.
• E-commerce giants like Alibaba, eBay, and Amazon are using Al to detect fake reviews, to implement highly engaging conversational experiences (chatbots), to suggest product recommendations, etc. They make use of AI to enhance site search and product discovery easier for their online customers.
How to Enhance the Entire Buy-Sell Experience With AI?
As we are entering an era wherein 85% of consumer-retailer interactions will happen without interacting with a human, do you think you can shy away from this sweeping intelligence? If you want to stay in trend, consider implementing AI in your e-commerce website and the overall e-commerce experience.
1. Kill irrelevant product displays through personalized recommendations
A major problem that any e-commerce retailers face is the abandoned carts. The major cause for this is not getting the exact or near-exact product that the customers are searching for. If your e-commerce search engines can think the way humans do, there will not be any more irrelevant product displays and cart abandonment.
Machine-learning is a great way to track customer behaviour and to offer personalized recommendations. Designing a product recommendation engine for your e-commerce website (by integrating a set of self-learning algorithms) will drive more sales. It will give personalized product suggestions based on the users' preferences, feedback, activities on the website, past purchases and latest trends.
Product recommendations that complement previous purchases or viewed items will encourage repeat purchases besides keeping your customers on your website for a longer time.
As per a report released by Mckinsey, 35% of Amazon's revenue is generated by its recommendation engine. The 'Frequently Bought Together' option and the 'Customers Who Bought This Item Also Bought' option lures customers to buy a combo of products rather than a single product.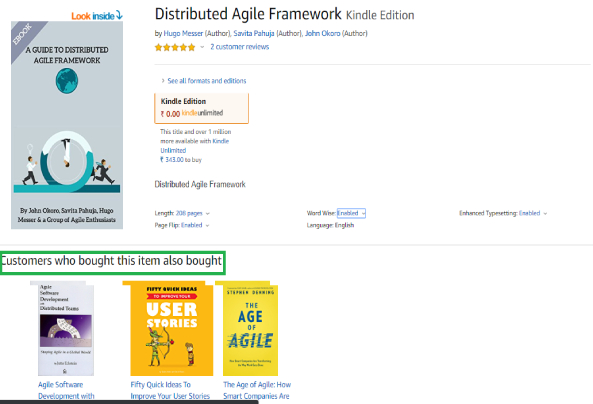 Other benefits of AI-powered personalized recommendations are:
• Improved search engine ranking
• Enhanced conversion rate
• Increased average order value and the average quantity of goods sold per order
• High customer loyalty
• High retention rate
2. Take advantage of Conversational Commerce through Chatbots
An effective conversation between customers and salesperson/retailer is crucial to have an effective buying experience. There is no need for a real physical human to ask questions and to clear up doubts related to the merchandise. Chatbots are a potent AI system that can substitute real humans for managing customer service, information acquisition or lead generation. It conducts an effective conversation via auditory or textual methods by simulating how a human would perform in an automatic way.
Online shoppers and brands can chat via the retailer's FB messenger handle, website chat or even mobile apps. Getting information about the right size of sneakers that you are looking for or the availability of the statement necklace that you have been eying for long is super-easy thanks to chatbots and voicebots.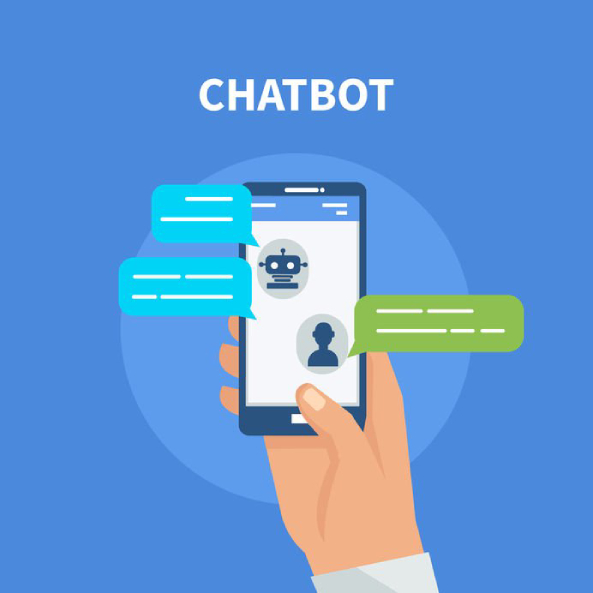 Other benefits of AI-powered chatbots are:
• Allow people to dispense with routine tasks and attend more on strategic business aspects
• Improved customer loyalty as customers get their queries satisfied effectively and swiftly
• Greater engagement rates as it deals with conflicts and crisis better
• Restructure and automate repetitive tasks and thereby reduce execution time and boost business efficiencies.
3. Visual Search to facilitate precise purchases
Though voice assistants such as Amazon Alexa, Apple Siri, Microsoft Cortana, Google Assistant or Google Home can help prospective customers with product query, it can be done more effectively through Visual Search. If you really want a product but are unable to describe what it is, you can simply upload the image of the object to get the exact search query and results. Google Image, eBay Image Search and Find It, Alibaba's Pailitao, etc. have implemented image search technology and are improving on it.
AI-powered Visual Search frees you from guesswork regarding the brand names, style, retailer, etc. Just snapping the image and uploading it in the image search engine will yield the best results enabling you to purchase the precise product that you wanted to buy.
AI helps the machine to perceive, interpret and derive visual cues. It applies automated image classification and product tagging and retrieves relevant results.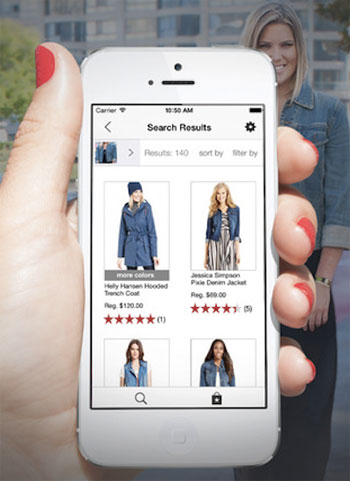 Other benefits of Visual Search are:
• Boosts customers' desire to discover new products and brands.
• Helps customers to find what they are looking for much faster.
• Narrows down the result to more specific result
• Reduced level of cart abandonment
Conclusion
Artificial Intelligence confers incredible powers on machines to assist you in performing manual tasks effectually. If you are an e-commerce retailer aiming at winning customer experience that may impact your bottom-line, embrace AI.