Beyond the Big Data Buzz: How is Data Transforming the Business World
Big data is creating big buzz nowadays and businesses embrace this next-gen technology to improve operations and achieve game-changing outcomes.
Do you know how much data we create every day? Any guesses? There are 2.5 quintillion bytes of data created every single day at our current pace, and that pace is only going to accelerate with the growth of the Internet of Things (IoT). This is the speed at which Big Data is growing!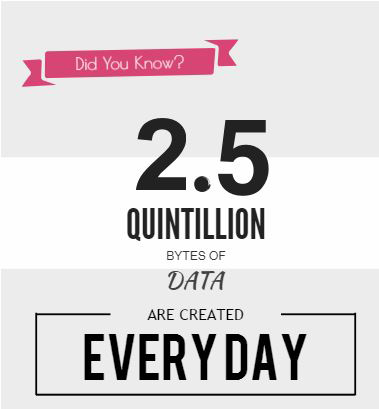 Big data analytics helps organizations harness their data to explore new opportunities and drive innovation.
How Is Big Data Collected?
Consumers are regularly being tracked through technology that is used on a daily basis. Cookies on web browsers, GPS trackers, credit or loyalty cards, social media activity, IOT sensors, and in-store Wi-Fi activity are some of the most common ways of collecting customer data. But collecting large data sets is of any benefit only if the data is collected ethically and can be analyzed to produce valuable insights that can be transformed into better business practices.
Has Big Data Emerged Only Recently?
No, the Big data was already there. But it is in recent years that organizations recognized its untapped potential. They realized that they were not tapping data from existing sources which are easily available such as social media, web sales, customer contact centre, mobile data, and customer feedback and so on.
Previously, with traditional database management systems, it was too difficult to process enormous data accurately and efficiently. With the emergence of Big data tools like Apache Hadoop and Apache Spark data processing became faster and easier. Earlier a human genome processing used to take about 10 years and now it's just a matter of about a week!
"Without big data analytics, companies are blind and deaf, wandering out onto the web like deer on a freeway." — Geoffrey Moore, author, and consultant.
Some Great Instances of Application of Big Data For E-Commerce
E-commerce industry has already realized the power of Big data and uses effectively. You are buying something, say sneakers for women from the favorite e-commerce site and before making the final purchase you will see a suggestion panel which reads 'Customers who bought this item also bought'. You click on it, browse and end up purchasing one or more items from the suggested list. See how it works!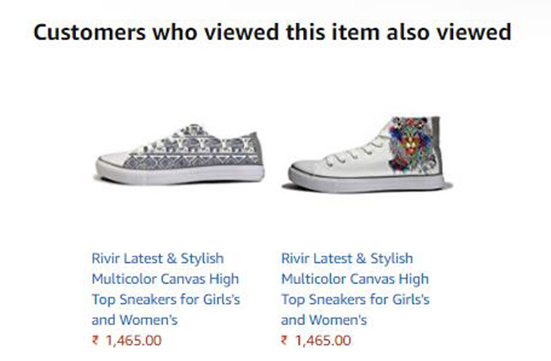 Your input enables the website to throw back more choices based on the consumer data collected and analyzed by the team. The vendor is aware of the requirements and preferences of its customers. This is what Big Data does.
Walmart – the world's largest retailer has one of the world's largest collections of data and can thus anticipate the needs of its customers. When it comes to big data, Walmart steals the show. One of the many innovations developed at the WalmartLabs is the Social Genome Project, which has fueled sales with social data. This big data analytics solution analyses millions and billions of Facebook messages, tweets, YouTube videos, blog postings and so on. If a customer mentions a Walmart product in social media, the solution gives product information and discounts to customers.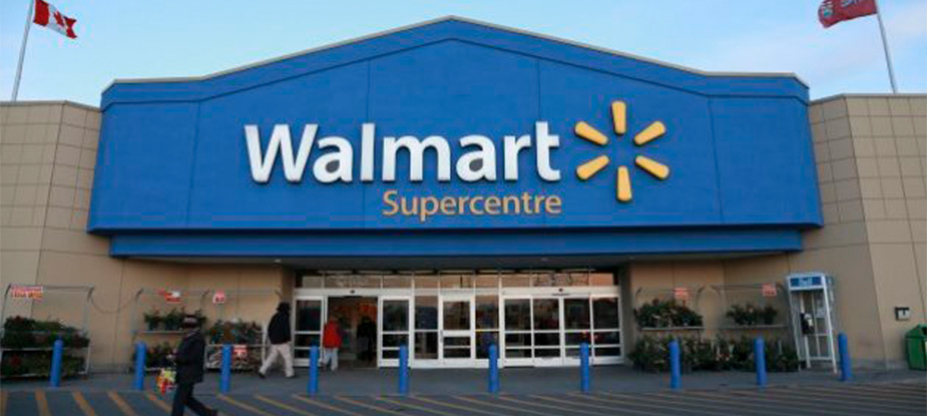 Clearly, the company has large volumes of data, but the key to its success will be the speed with which it can process data into a personalized experience that drives sales. By processing customer data, estimating customer loyalty, and discovering the reasons for negative feedback, companies get the ability to create a successful action plan, improve customer experience and boost sales as a result.
Now let's take a look at different ways to use data for improving customer experience.
1. Predicting Customer's Needs Before They Ask For It
You go to the neighborhood bakery every time you need cookies for your kids. Even before you place your order, the shopkeeper keeps your choice of cookies packed and ready. The shopkeeper might even remind you to order a cake soon so it would be ready in time for your daughter's birthday. See the magic of the personalized service and you wouldn't think of shopping at any other bakery!
When it comes to online shopping, companies provide the same service based on past customer behaviour and thus increase customer loyalty. Companies gather a ton of data on customers. It includes not only their purchase history but also what websites they visit, where they live, when they've contacted customer service, and if they interact with their brand on social media, reviews, testimonials, duration of customer interaction with your company, lifetime value, results of polls and surveys, and mobile app analytics. The companies that can properly harness and process this large volume of seemingly unrelated and unstructured data can offer a more personalized experience to its customers.
Amazon's recommendation engine, music recommendation on Spotify, movies on Netflix are some of the examples of Big Data-driven services.
2. Understand customer sentiments to connect on an emotional level
Customer emotions play a very important role in their relationships with brands. Emotional analytics helps brands to see if there's a disconnect between the emotions that the brand create, and those that real customers are experiencing. Data sources include call transcript, surveys, social media comments, reviews and virtually any other exchange between a brand and a customer.
Big Brands use big data effectively to better understand how customers feel to connect with them on an emotional level and win their loyalty. They analyze both quantitative and qualitative feedback to make improvements to their service, such as using softer language, more emotionally-driven marketing campaigns and more personalized service.
Let's see how EasyJet used emotional analytics to understand customer feedback. EasyJet used emotional analytics to discover what its customers felt about previous journeys they had taken. This has done as part of their 20th-anniversary celebrations.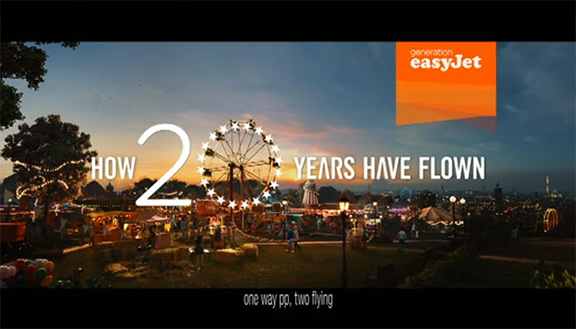 Then they used these insights to send personalized emails to customers featuring their own history with the airline. The open rate of these emails was 100% more than regular email campaigns.
3. Identify customer pain points and solve them
Those who are digging deep into the data to know customers pain points and take steps to solve those difficulties are improving their customers' experience. Pay attention to your customers and their problems, they will fall in love with you.
Let's take the example of Delta. All airlines know that one of the top concerns of their passengers is lost or delayed baggage. Delta looked further into their data and created a solution that would remove the uncertainty of where a passenger's bag might be.
Customers can select the "Track My Bag" feature on the Delta app and enter the bag tag number received at the time of baggage check-in. Thus Delta lets users track their bags on their mobiles.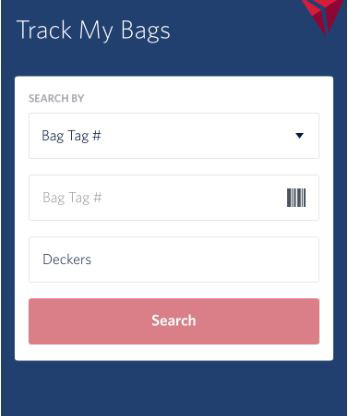 Finding a new way to put big data to use for the benefit of their passengers put Delta out front in a competitive market.
4. Enhance targeted marketing practices
Big data plays a critical role in implementing targeted marketing practices for brands. Pay attention to click-through rates of links communicated through email campaigns, text messages, and other channels. They can reveal whether or not a marketing strategy is leading to actual purchase.
Take for example the email campaign from LimeRoad which targets customers based on their past purchases. This campaign was more effective because it took note of the user's preferences and predicted behavior in order to drive them back for return purchases. Retargeting backed by big data takes the customer experience to the next level. Successful retargeting campaigns make use of large amounts of data such as location, interests, and the products customers had looked at in the past.
Targeted landing pages are critical for all expert marketers. Unlike typical landing pages, targeted landing pages use data to come up with which segments of your audience are interested in particular topics. This enables you to target the most relevant personas for each landing page, gain greater interest and more relevant prospects each time.
The application of Big Data is not restricted to business houses. The 2012 US Presidential elections saw Barack Obama win the elections with a big margin of 5 million votes. His Data analytics team used technology to track voter patterns and Obama credited his data analytics team for this Big Win.
Conclusion
Big Data is about utilizing a world of information from various sources in the simplest manner to enrich the customer experience. For businesses, the ability to manage, analyze, discover and utilize this knowledge from the data in a timely manner and in a scalable fashion is what will revolutionize organizations and the global marketplace. Big data analysis has touched many aspects of our lives by making processes efficient and hasten the decision-making process.