A Look Back at 2019. What a Year It Had Been!
Another year has come and gone. It's that time of the year when we take a quick review of the past 12 months. It had been a busy year at Bridge Global and we are happy to look back at 2019.
1. Partnership with Holland's Investor Club
Being rooted in the Netherlands, partnering with Dutch clients and organizations is quite natural for us. We partnered with the Investor Club in Holland that "works together with companies, civil society organizations, knowledge institutions and fellow clubs to create more and better deals, increase awareness and make private capital more accessible".
The collaboration between Bridge Global and Investor Club will enable us to share our knowledge, inform other European enterprises about our service models, and start collaborations that last.
2. Entry into the Indonesian Market
Bridge started operations in Indonesia with the mission of empowering Indonesian enterprises with innovative and Agile software solutions. We has some strong connections with this Southeast Asian nation. Our founder and the renowned distributed Agile specialist, Hugo Messer, created a huge Scrum (the most common Agile practice) adoption wave across Indonesian companies through Ekipa.
3. Our Service Model Gains Traction
We formulated the Idea to Product Guide as a unique service model. It is flavored with entrepreneurship and offers end-to-end guidance to start-ups to transform their digital product ideas into profitable businesses.
Besides offering all the benefits of our core service model of Distributed Agile Teams, it equips entrepreneurs with a highly motivated Product Owner and cross-functional team. We will roll out your MVP after clarifying the existing product vision, refining and validating the idea, and doing a logical product mapping.
Indonesian telecommunications conglomerate, Telkom, could get successful MVPs for a series of digital products in a short span of time. We could also help a leading grocery retail network based in India with an Enterprise Resource Planning prototype following the Idea to Product Guide service model.
4. Commitment to Scrum Practices Reaffirmed
As the year 2019 saw lots of new Bridgys to our family, it was essential for us to reinforce our commitment to Agile and Scrum practices. We conducted Scrum sessions to reinforce these values in each member. This would help us to remain as a software development provider who delivers value faster with greater quality and predictability, and with greater ability to respond to change.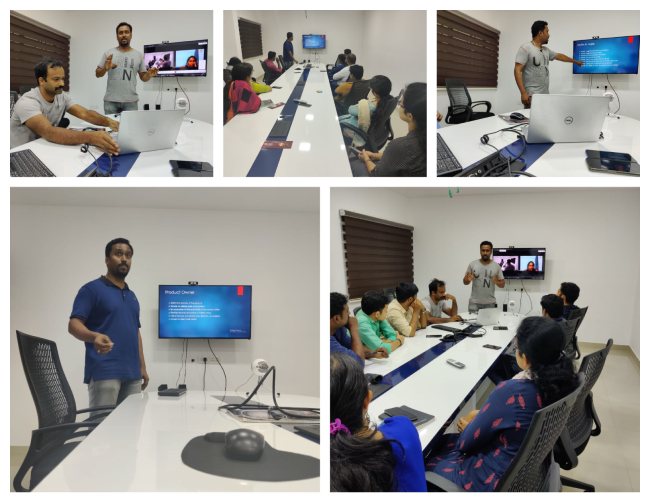 5. Digital Marketing as a Service
As we have a team of savvy digital marketers, we entered the arena of Digital Marketing as a Service in 2019. This step is to make it easy for our clients to get digital marketing solutions along with tailor-made software solutions. Our digital marketing strategists offer a suite of well-thought-out digital marketing services that turn consumer intent into conversions.
6. Client visits and onshore opportunities
Clients are the reason for our existence. They have made us a trustable and valuable brand. In-person interaction is a major factor that helps us build strong client relationships. So, no wonder we love whenever there are opportunities for client visits. We had a few clients who visited us in our office in 2019.
Meeting clients in their home turf is another exciting thing. Quite a few numbers of Bridgys had onsite visits in 2019 to Sweden. It was a golden opportunity to bond with their in-house team members whom they usually meet and chat through Skype and Google Chat.
One of the Bridgys had written a blog on her onsite experience. It beautifully depicts our team's experience of face-to-face meetings in a fun environment.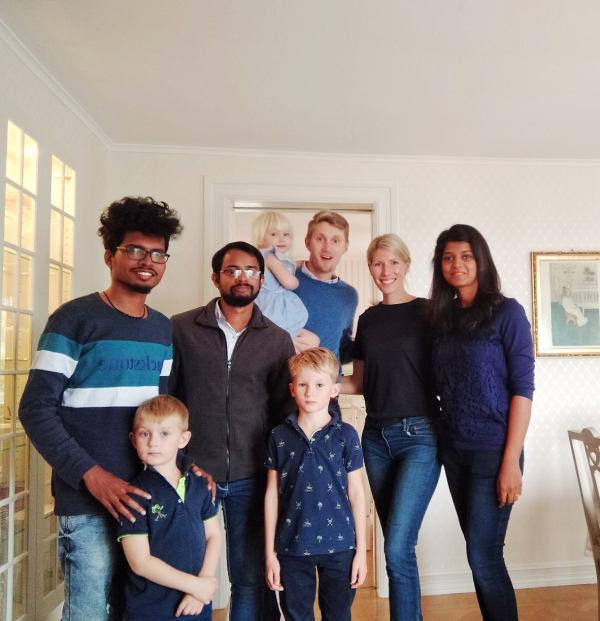 7. TechWhizz – A series of tech learning sessions
We conduct events targeting the overall development of Bridgys and also extend these opportunities to techies beyond our four walls. TechWhizz is an annual tech learning session. We conducted 6 learning sessions under its banner throughout 2019. Thank you everyone for making it a thumping success.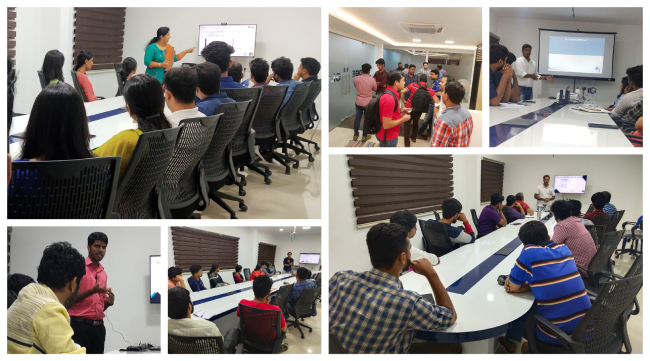 8. IT Futsal Challenge 2019
We conducted the 3rd season of the IT Futsal Challenge in April 2019. It was a 6-day sports extravaganza for techies in the region. The main goal of the Futsal competition is to create awareness about health through sports among IT professionals. Thank you, teams, for the tremendous participation and for making it a huge success.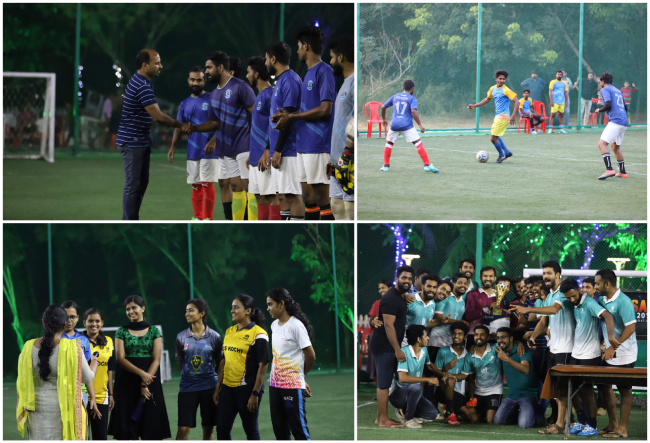 We also held an exhibition called Drop of Life along with the Futsal tournament. The space displayed posters and creative installations to spread awareness about the impending water crisis.
9. Our Top Ten Blogs
As our readers may have missed some of the top popular blog posts, we are happy to share a recap of some of the trending blogs that we published in 2019.
Conclusion
That's a quick reflection of the past year. We look forward to working with you and treating you with infotainments in the years to come. Have a rocking 2020!