Over-The-Top (OTT) Media Platform and Analytics Tool
The future of entertainment is Over-the-Top (OTT) content - the practice of distributing audio, video, and other media content to customers as a standalone product directly over the web. The future is already unfolding at a tremendous pace as modern viewers are abandoning the traditional TV viewing in favour of strictly internet-bound TV.
We've served one of our clients in making an end-to-end platform for distributing the content over-the-top to end customers. This has enabled the consumers to enjoy their preferred over-the-air (OTA) channel lineup on their mobile or portable devices.
The Client is a US-based provider of video processing, delivery and analytics software, and solutions.
Requirement Outline
They approached us to build an Internet-based TV platform that will deliver local broadcast content through OTT platforms. They wanted the new service to help broadcasters attract customers who want TV everywhere and HD video streaming services. It should help local broadcasters to make their content available over IP to Android and iOS platforms while conforming to their geographical distribution rights.
Our Approach and Solutions
Developed the client-side web application for the platform on top of the given API layer
The application offers both live channel streams and on-demand videos
Users can view channels through TV or other devices through Chromecast-enabled devices. Ex: Smart TV
The Admin panel will manage customers and channel activities and will help in generating reports
Developed an Analytics tool to track and manage the frontend of the platform
The Analytics tool tracks user information of all kinds; for instance usage of Ads, live channel, live channel traffic, vod (video on demand) traffic, etc.
Graphical representation and report generation
View More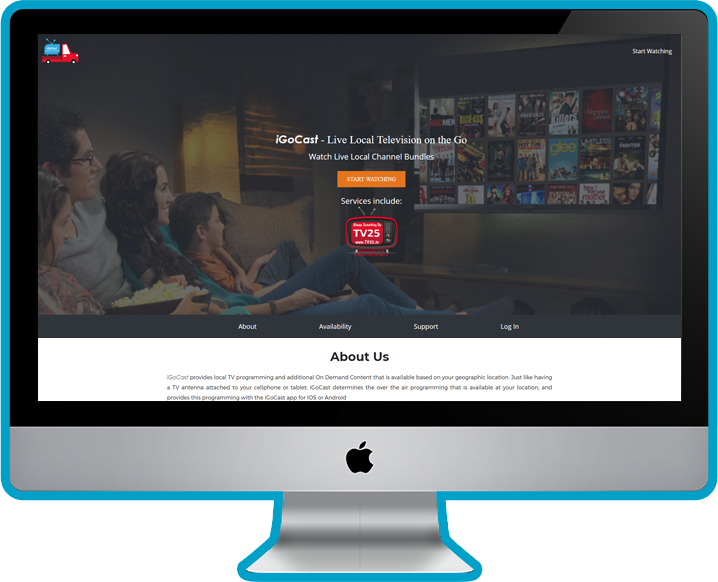 Tools & Technologies Used
JavaScript, Video.js, jQuery, Git
The Outcome
Successfully enabled the client to have an Internet-based TV platform that helps subscribers to simply download an app and watch on-demand channels from anywhere – from phones to laptops to smart TVs.
View Less