Spot On
Spot On is a dynamic solution provider which has made a name for itself in the field of ecommerce and CMS. The Swedish company is a renowned .NET consultant.
Requirement Outline
Spot On needed a skilled .NET resource to handle their website development and that of their client – Euromaster. The ecommerce package that was required to execute this development was Lithium Studio, which was fairly new at the time. It was a challenge for Spot On to find suitable resources who had the skill and aptitude to learn the nuances of this new product.
We Step In With the Right Solution
The self-organized team of developers shouldered the responsibility of executing and delivering a high quality solution. Bridge gave them not just a .NET resource, but a solution that is still seeing amazing results. Spot On gets a growing team of Lithium Studio experts thanks to the collaboration.
View More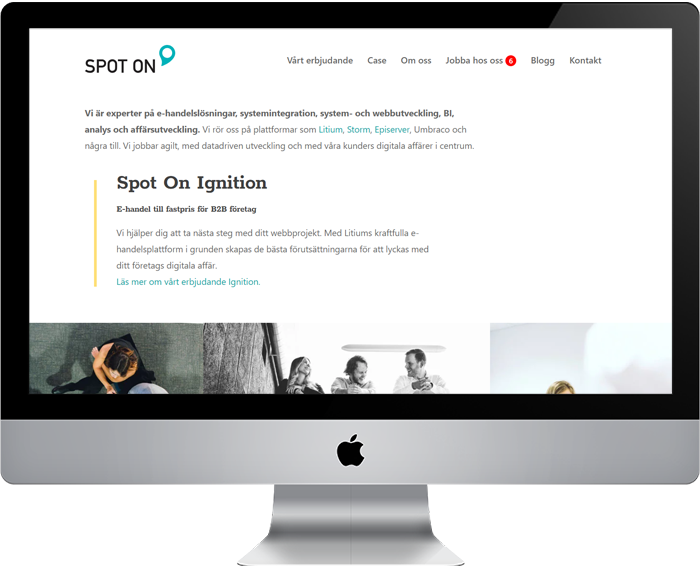 Our Approach
We listened. Spot On had tried finding resources with the right skillsets in Sweden itself, but was in vain. Keeping this in mind, we looked closely into their requirement and weighed the challenges that they had faced in finding the right resource.
We worked with Spot On in putting together a detailed framework for the task in hand, which was the development of the websites. We detailed the approach that we would take, the tasks that would be implemented, and the timeframe for each task.

We implemented a Spot On solution by getting a senior .NET resource on the job, who would work remotely with the team in Sweden.
The technologies we used:
ASP.NET, SQL Server 2012, Jquery, Photoshop, Entity Framework, Onion Architecture
The Outcome
The amazing collaboration that started off with a single resource has grown stronger as years passed by. Now around 6 developers and one tester from our team are working as the extended arm of Spot On's in-house team. They keep on implementing expert solutions for Spot On team and are consistently receiving accolades from them. Most of these remote resources have had on-site visits. This has helped in reinforcing the bond between the onsite and offsite team.
As a solution partner, we continue to support Spot On and expand their team of developers and testers.
View Less