Instoremedia (.NET)
Instoremedia is an expert in developing Digital Signage software that enables deployment of media across networks. Their intuitive content management, comprehensive diagnostics, media player software and other stellar features have won them multiple industry awards. They are the chosen Digital Signage system for several global brands.
Requirement Outline
They were looking for a solution partner to work with them in creating and altering templates for their award-winning digital signage platform. They had tested out many other solution providers, but they couldn't find anyone who could execute the work to their satisfaction.
We Step In With the Right Solution
Developers at Bridge worked diligently to meet and exceed the expectations of Instoremedia. Our self-organized Agile mode of working helped us deliver super-efficient results.
View More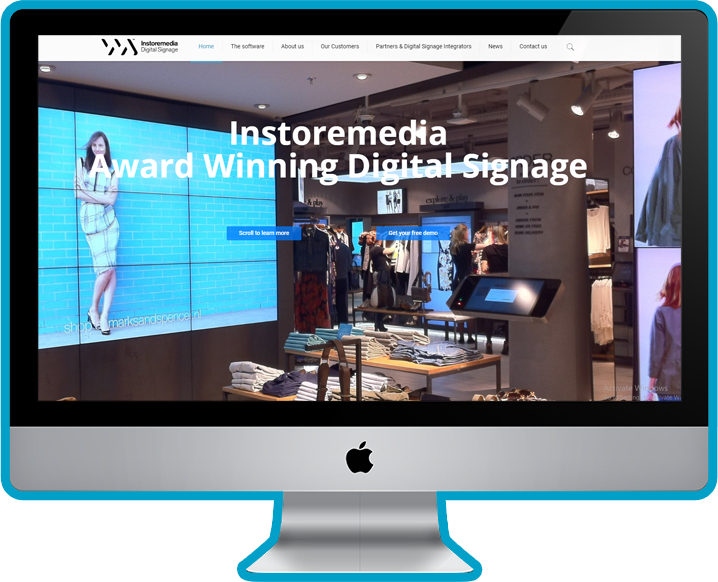 Our Approach
We did a thorough analysis of what exactly Instoremedia needed.
Keeping that as a benchmark, we prepared a detailed estimate detailing tasks derived from functionalities, estimated time including start and end dates for each task.
On ensuring that Instoremedia was satisfied with our approach, we began development.

Experts at Bridge worked on each module (function) and delivered it separately to Instoremedia for their approval.
We developed different WPF DLL's to run in Instoremedia players. We also developed many DLL's like File converter to convert files from many different file formats to PDF, menu template, web browser with printer for KIOSK etc.
The technologies we used:
WPF
The Outcome
We have successfully handed over the first phase of their product. Instoremedia was thrilled with the results.
View Less