MDT Scanner & Treatment Planning App
Computer-aided disease detection software is a magnificent tool for helping doctors interpret medical images accurately. A multi-disciplinary team (MDT) approach is the best way to manage patients with complex diseases like cancer.
An MDT scanner and treatment planning app brings together doctors, surgeons, and medical practitioners to ensure that every patient's diagnosis is made precisely, based on blood and tissue samples, X-rays, and scans.
This successful client story describes how we helped a Dutch startup build a versatile team to build an MDT web app that helps diagnose critical diseases. The core function of a multidisciplinary team (MDT) app is to bring together a group of healthcare professionals from different fields to provide a single-center experience in determining a patient's treatment plan.
Requirement Outline
A Netherlands-based startup wanted a skillful team of software technology professionals to build an MDT Scanner and a Treatment Planning app. Since the client had bitter experiences from two previous collaborations, they were cautious in choosing their teammates, and we proved to be the best fit.
As they had to gauge our capability and gain confidence in our competence, they started the project phase by phase. They kickstarted the collaboration by initially giving us the most challenging stages of the project. They introduced the next phases after we completed the initial tasks successfully.
Doctors and hospitals are the target audience for this scanner and app which are designed to be compatible with a range of devices including iPads. We followed the Agile Scrum method with an iterative approach focusing on continuous improvement.
Our Approach and Solutions
Offered a team of full-stack developers, UI developers, QAs, and a PM
The frontend development stage covered graphing, data scanning, 3D view implementation of CT scan
Subsequent steps covered inner pages and backend development
Implemented CI/CD
Effectively handled the data security aspects
Systematic MVP releases helped the client get feedback from end customers after each milestone, which was converted as features/enhancements in subsequent Sprints.
Developed an MVP that was liked by the client and the end customers
View More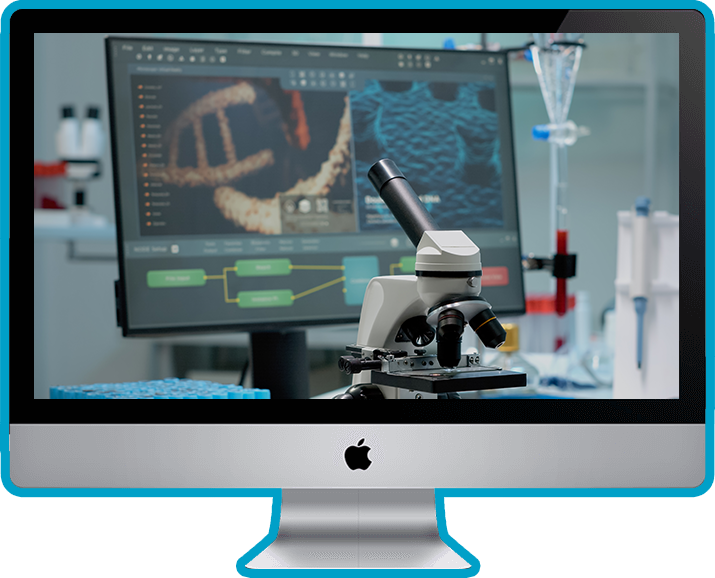 Challenges Involved
The frontend development stage involved some challenging tasks like CT scanning 3D view implementation that involved handling big file sizes, multiple CD scans for a single patient, high loading time, etc.
The technologies we used:
Node JS, Hapi.js, Vue.js, MySQL, D3.js
View Less