Valency
Valency Grocery Retail Outlets Pvt Ltd (VGRO) based in India partnered with Bridge Global for building an Enterprise Resource Planning (ERP) Software for their brand StoreIn. We followed our 'Idea to Product Guide' service model to deliver this project.
Requirement Outline
Valency is a grocery retail network with 1200+ stores and 140 warehouses. When they approached us, they just had a rough idea to organize the largely scattered and unorganized small retail stores under its StoreIn brand.
Stores that come under their brand will get the supply of good quality products directly from Valency. These stores can also get rid of their GST worries as they will get help to file it smoothly. Stores will also receive POS machines to make their billing procedures efficient and effortless.
Valency wanted a trustworthy partner who can build their idea with their team and brainstorm it into a more efficient solution. They wanted a no-paper ecosystem but did not have the necessary know-how on the software aspect of it. We conceptualized a virtual stock hub to streamline the bulk purchase and distribution activities.
Our Approach & Solutions
Provided a knowledgeable Product Owner to guide them throughout.
Provided a cross-functional Agile team with all the necessary skillsets.
Analyzed the client's raw idea and evolved a workable strategy.
Conducted brainstorming sessions between Bridge team and client's team.
Piloted feasibility studies to analyze the viability of the idea.
Our R&D team built an interactive wireframe of the ERP system.
View More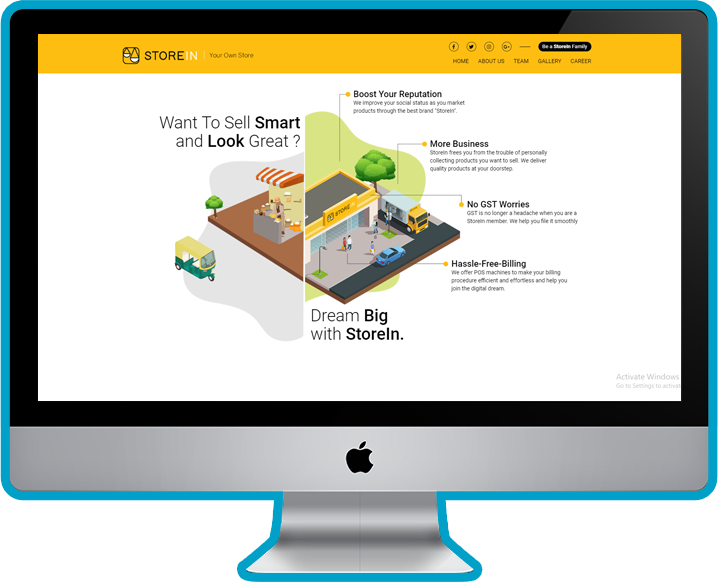 After integrating feasible suggestions from the client, we rolled out an MVP.
The MVP covered Warehouse management and Sales & Marketing functionalities.
Followed Scrum practices to quickly respond to market demands.
Followed DevOps to ensure continuous improvement and quality.
The Outcome
With the highly functional MVP of the ERP system, Valency could efficiently streamline multiple layers of their business. They can transfer their data into the MVP and can improve the modules as per the changing requirements in the future. We are working together to build the final product. The client is really happy that we could transform their raw ideas into a product that is backed by thorough R&D.
View Less