Why choose an offshore colleague instead of a local employee?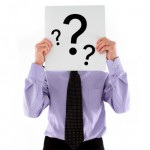 When speaking to software companies in Europe, I often get to hear 'we want to have people in our office'. This is something I fully understand. Having people in your own office makes it easier for organization than having people in another building or another country. What then, are the reasons to hire an offshore team?
A. Finding the right people
One of the biggest challenges for software companies today is finding the right programmers. In Europe, there is a big shortage of IT people. And the IT companies are all looking to hire the brightest minds. In the years to come, the shortage will become bigger because the population gets grey and very few people do a technical education. 
By attracting talent offshore or nearshore, you enable your company to involve bright people. The labor pool you are tapping into is substantially larger and there are very motivated people that would love to start working for you tomorrow.
B. Attracting talent
When you tap into a big labor pool, you will be able to attract bright minds, talented people. By involving smart people in your production process, the added value of your services and company goes up.
C. The growth of your company
Because it will become much easier for your organization to attract people, you can grow. Your competitors will face difficulties in attracting sufficient programmers and hence will have to turn down clients. If you always have the capacity and can scale up faster, you will outperform the industry.
D. Profit
People offshore or nearshore earn lower salaries. You save costs on direct labor costs, your margin grows and your company can become more profitable.
E. Flexibility
Labor laws in most European countries are very strict and it's not easy to scale your resources up or down. You remove this obstacle by involving people abroad, specifically if you work with a supplier.
There are many more reasons to choose an offshore team over local employees. But I believe the single most important reason is: people. There is a real lack of skilled programmers, I face this every day while talking to software companies. In the current recession this is a fact, when the economy goes up, it will be much worse. The companies that start assembling an offshore team and that learn how to manage a team on a distance will be the winners of the future.
If you are interested to learn more about global IT staffing, I recommend you to visit www.bridge-global.com