These Technologies Will Redefine the Post COVID-19 Era
Though the pandemic could slow down human activities for a while, it could not halt the basic human nature to advance against all odds. Technology innovators, businesses, and enterprises have joined hands to offset the COVID-19 impact. It's high time we have to make peace with this pandemic and learn to move our lives and businesses forward. Technology is vigorously redefining all the arenas of life: healthcare to education to entertainment to finance to manufacturing.
Check out some exciting COVID-response initiatives by tech and engineering firms.
'Digital readiness' has emerged as the unanimous winner to survive in this COVID-19-affected world. Digital transformation will gain an ultimate stronghold over all industries. It will be the decisive factor that not only controls the economy but also how we set about our daily lives. Numerous innovative digital trends that were already on-going in the pre-pandemic period will get a solid kick to rush forward dynamically.
The new normal of socially-distanced life is fuelling an AI-driven economic world order. Companies, factories, and manufacturing units will implement AI systems for rebooting their operations and to automate their tasks.
Some important AI trends are:
• AI-powered bots & Virtual Assistants
• Fully-automated supply chain of retail organizations
• AI-powered surveillance systems
• AI algorithms and systems will get more R&D investments to develop new COVID detection methods, better treatment practices, drug discovery, etc.
• AI-based applications to conduct online classes, meetings, discussions, events, and talks.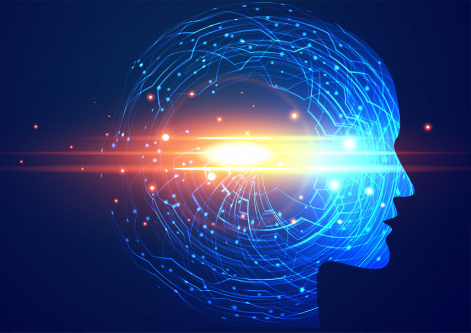 Employees will find it essential to upgrade their AI skills to operate the latest AI-powered systems. Intensive training on AI, machine learning, and data analytics will happen in organizations. Here's an interesting read on AI-powered devices.
2. Cloud Computing emerges stronger
The new pandemic situation that has placed the whole world in a remote working mode has opened up a vibrant era of cloud computing. 'Cloud-first' and 'cloud-only approach' are the latest buzz words. Cloud-based software such as video and collaboration tools have received a great impetus. More and more organizations will adopt cloud computing infrastructure.
Cloud Computing gains swelling importance as it:
• offers universal access to real-time data without any glitches.
• helps employees who are homebound to collaborate smoothly and stay productive off the office desk.
Read to know how to stay agile while working from home.
• enables uncomplicated data storage and backup helping easy scaling up and scaling down.
• gives a future-proof solution to manage emergencies like the present scenario.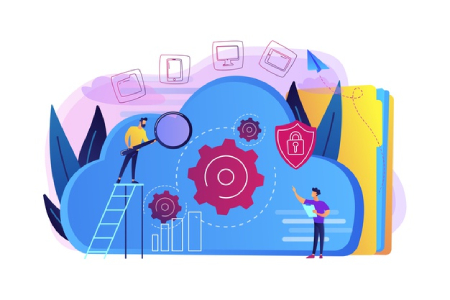 There is no doubt that COVID-19 has hastened cloud migration across all segments such as consumer goods & retail, education, healthcare, SaaS, etc.
3. Social distancing fuels VR/AR
Immersive platforms like Virtual Reality (VR) & Augmented Reality (AR) will witness unprecedented demand as they enable shopping, talking, and mingling in a new avatar, which is in conformity with the new socially distanced lifestyle. These deep techs allow us to feel closer to each other without stepping out of our dwellings.
Innovative AR models are increasingly used in educational applications. For example;
• Discovery Education enlivens the learning experiences through immersive technology.
• Google's immersive learning and teaching tool, Google Expeditions, lets you take exciting VR expeditions enabling you to explore AR objects.
• Terminal Eleven's SkyView offers immersive stargazing experience from your mobile device
• Medical Realities, an end-to-end immersive platform for the healthcare industry, helps medical students, healthcare professionals, etc. It also gives high-quality surgical training using Virtual Reality.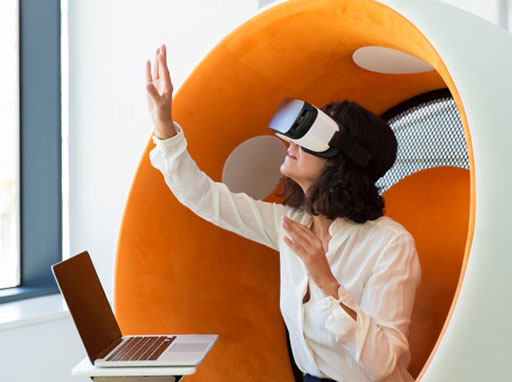 Other significant uses of AR/VR can be seen in professional meetings/seminars, live events, networked social interactivity, entertainment/video games, retail, real estate, military, and engineering.
Read about some thrilling AR/VR innovations in the cosmetic industry.
4. 5G Networks a necessity to handle heavy data traffic
5G, the fifth-generation mobile network, is needed to meet the unprecedented and heavy need to virtually connect everyone and everything. Telecom providers are finding themselves as critical service providers in this post-COVID world. They need to offer much faster speeds and connectivity as the world is moving to a fully digitized mode of living. They need to connect people and businesses unceasingly.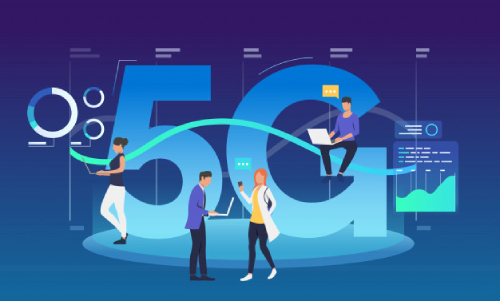 The COVID-induced pressure on communication networks (thanks to the surge in remote work, school, and entertainment), the rise of intelligent machines, etc. have further increased the need for robust 5G technologies.
We can say that one of the positive results of this pandemic is the stronger demand for 5G. The telecom industry is forced to focus on augmenting broadband infrastructure capacity and preparing to deploy 5G networks.
5. Internet of Things (IoT) to get a growth boom
The Internet of Things (IoT) or connected technologies is a precise arrangement of interconnected computing tactics, digital, and mechanical devices holding the capability of transmission of data over the defined network devoid of any human involvement.
The Healthcare sector across the globe has deployed IoT devices to support the fight against COVID-19. We can see the deployment of IoT devices in numerous ways such as IoT and GPS-enabled apps to track quarantined people; chatbot integration on website and apps to reduce screening and waiting time at hospitals; Wi-Fi-based, self-driving robots for cleaning and disinfection activities; remote monitoring, etc. We can also expect higher digitization in the manufacturing sector, increased demand for wearable health devices, increased adoption of smart payment technologies, more real-time vehicle tracking, etc.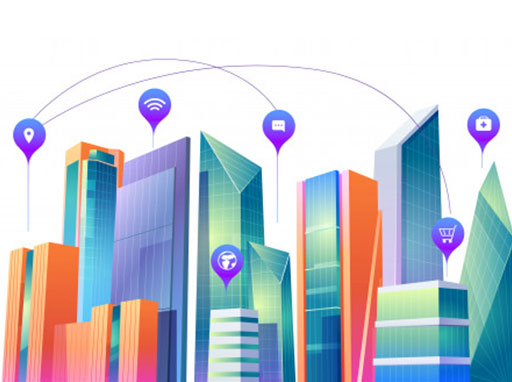 The importance of cloud-based IoT security will also rise to prominence as the strength of IoT lies with data. In order to prevent any fatal results, data encryption measures need to be considered.
Wrapping Up
We are approaching a more intensive digital universe. We have been using many of the deep tech technologies to access and offer educational, professional, and retail services. All these have been here for a while. But the rate of adoption will be phenomenal in the post-pandemic world.