What Are the Tech & Engineering Firms Doing During Covid-19?
Have you ever imagined that technology companies will thrive at a steady pace in a crisis like the present day? It's happening right now. Even in this pandemic situation, technology & engineering companies continue to remain in the spotlight. And… oh yes, for good reasons.
Do you want proof? Here're them…
Amazon has announced aggressive hiring to meet the surging customer demand and there has been a tremendous increase in the use of messaging apps, video-calling services, remote work tools, etc. The Internet being the sole and effective window to the outside world in this locked down/quarantine situation, the demand for e-commerce and e-learning tools are booming up. Cloud computing has become a great hero in this Covid-19 crisis as it has induced more online activities including work from home. Microsoft is experiencing a surge in demand for its cloud services now. All these are definitely benefitting the tech giants.
Is Crisis a Golden Hour?
Many big technology companies are hoping to come out stronger after this predicament. But, that's not the whole story. These companies around the world are the crucial players in the COVID response process.
The European Commission has called for innovative startups and small businesses to apply for fast-track EU funding for developing technologies to battle the COVID-19 eruption. This urgent call will motivate and fund tech companies to build solutions that could help the treatment, testing, monitoring, or other aspects of the coronavirus outbreak.
Let's have a look at some of the most appealing initiatives that organizations are doing as a response to the Covid-19 crisis.
1. Emergency ventilators
Philips has rolled out Respironics E30 ventilator – COVID-special ventilators with visual and audible alarms. The ventilator has high-flow oxygen to support patients with respiratory insufficiency.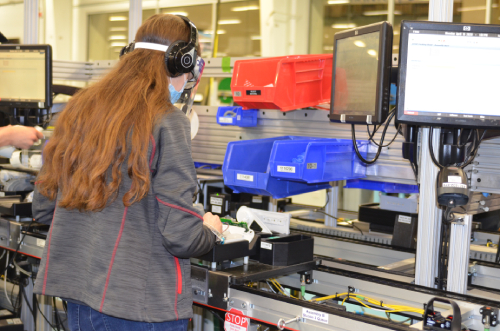 Image Credit – philips.com
Dr Rhys Thomas, a senior consultant in Wales, has designed a Covid Emergency Ventilator that purifies the air in the room as well. It is manufactured by engineering company CR Clark & Co in Ammanford, UK.
2. A tracker to find the virus spread
Kevin Systrom and Mike Krieger, Instagram founders have launched Rt.live, an effective COVID-19 spread tracker. This dashboard that uses updated data from the COVID Tracking Project tracks how fast the virus is spreading in each state of the US. The tracker focuses on the "Rt" value. This metric measures the average number of people who become infected by an infectious person. If the Rt value is higher than 1.0, it indicates a faster COVID-19 spread in a given state, whereas a value below 1.0 indicates that the spread is receding.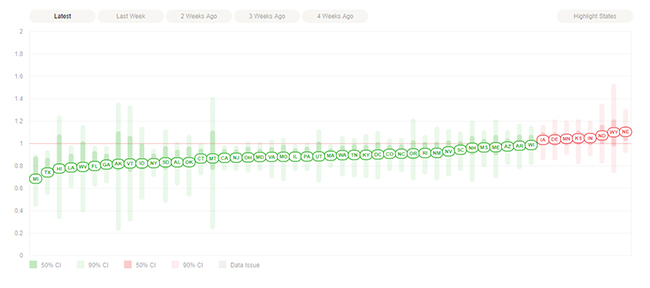 Microsoft has unveiled a live dashboard to track the COVID-19 outbreak by aggregating data from trusted sources. The dashboard gives localized information and is very mobile-friendly.
3. AI-powered detection to discover the virus in seconds
Israeli-American software analytics company RADLogics Inc. has come up with an AI-powered coronavirus-specific system that discovers virus in seconds with a simple CT scan. The well-researched AI-based CT image analysis tools designed to detect the coronavirus in large numbers of CT studies precisely and automatically. Deployment of their systems in the hospitals in China and Italy has been of great use.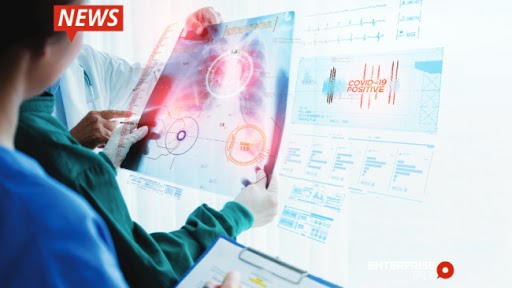 Image credit – enterprisetalk.com
4. Contact-free, continuous monitoring systems
EarlySense, a global leader of contact-free monitoring solutions for the healthcare band headquartered in Israel has launched a continuous monitoring system for Covid-19 patients. This non-invasive and contact-less patient-monitoring system is placed under the mattress and takes stock of a patient's /vitals around the clock. This helps in the early detection of any deterioration.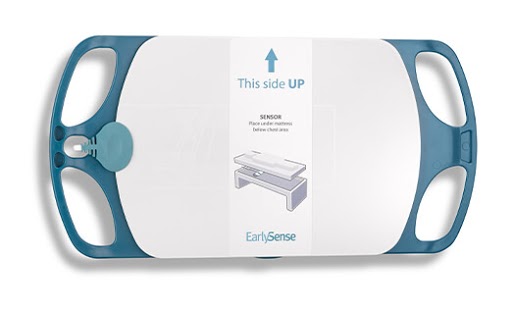 Image credit – earlysense.com
5. Google's free coronavirus test site
Google's sister company Verily has rolled out a Covid-19 screening site. The initiative called 'Project Baseline' is a collaborative enterprise involving multidisciplinary research experts, California Governor's office, federal, state, and local public health authorities, to help people in the California Bay Area with COVID-19 screening. Though it is launched in the US, they are hoping to start it internationally.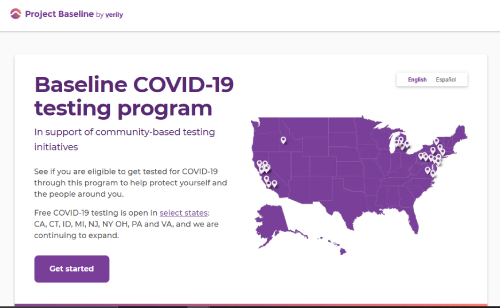 6. COVID Symptom Tracker
Covid Symptom Tracker is an app that allows users to report their health on a daily basis. The information thus provided helps in the progression of vital research on COVID-19. The medical data will be used to study the symptoms of the virus and track how it spreads helping scientists to study the high-risk areas in the UK. The COVID Symptom Tracker is designed by doctors and scientists at King's College London, Guys and St Thomas' Hospitals working in partnership with ZOE Global Ltd – a health science company.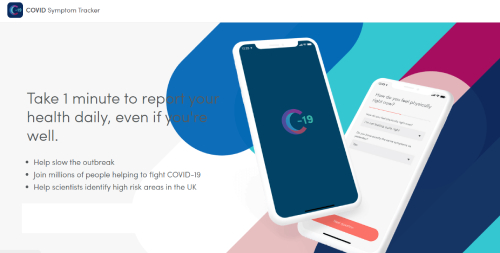 7. Coronavirus Self-Checker Bot
CDC Foundation and Microsoft Azure's Healthcare Bot service have jointly created Clara, a coronavirus self-checker bot for the people in the US. The AI self-screening bot helps people who are doubtful or worried about potential infection.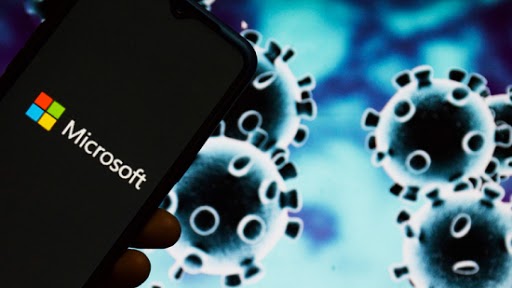 Image credit – Adweek
They can self-assess the symptoms of Covid-19 and will get suggestions regarding the next course of action to be taken. The process helps in freeing up devices by preventing unnecessary tests.
In a similar line, Apollo Hospitals, India's largest integrated healthcare chain, has rolled out an AI-based Coronavirus Risk Scan. The self-assessment app and website will guide users about the potential coronavirus risk through simple interactive questions. Based on the risk level, people are guided to contact certified help centers.
8. RPA to automate critical tasks
Tel Aviv-based automation solutions expert Kryon Systems has unveiled a Robotic Process Automation (RPA) solution. It facilitates automated reporting of COVID-19 testing results to the Israeli Ministry of Health from Maccabi Healthcare Services, Israel's largest healthcare provider.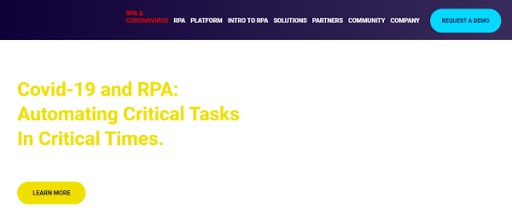 Krayon responded to Macabi's request to find a sustainable solution to integrate detailed Health Ministry files with confidential coronavirus test results into its system. Under the tremendous pressure of increased Covid-19 tests being performed, they were unable to handle manual uploading of files. The RPA-based solution has successfully automated critical tasks enabling the health provider to keep up with integrating the growing number of test results.
Conclusion
Indian IITs are coming up with lots of technology innovations as Covid-19 response. It ranges from portable ventilators, sanitizing drones and other sanitizing equipment, contact tracing apps and tools, robots for deployment in isolation wards, digital stethoscope, and treatment equipment.
There are lots of instances where technology companies and corporates are going above and beyond their call of duty to support the public in their battle against the pandemic.
We can see helpers amid any scary scenarios. Many firms are donating their proceeds to charities and giving their services for free. It's really delightful to see that technology and engineering firms using their skills to give back to their communities during this emergency.