Why does my Indian developer ask no questions?!Waarom stelt mijn Indiase ontwikkelaars geen vragen?!Varför ställer inte min indiska utvecklare några frågor?!Warum stellt mein indischer Entwickler keine Fragen?!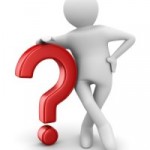 Last week, one of my colleagues from Kiev pointed me to a very interesting article on the real reason why outsourcing fails. The main point made in the article is that the underlying (failure) factor in all offshoring relationships is the power distance between people. Geert Hofstede created the Power Distance Index to measure the extent to which the less powerful members of organizations and institutions (like the family) accept and expect that power is distributed unequally. You can find an overview of the PDI for many countries on this map. The PDI level indicates how people, within that culture, view authority, how open they are towards superiors, clients, etc. about things they don't understand or mistakes they make. 
The author of the failure article states: 'If you have a buyer from a lower PDI country and a provider from a higher PDI country, there are already implicit consequences to your interaction that neither party will know about without prior outsourcing experience or natural cultural awareness.  And even with that experience, it's not a given that they will understand the reasons behind the challenges of outsourcing.'
To give an idea of the opposing ways people from a low PDI and high PDI country behave,here are some examples:
In a high power distance cultures the following may be observed:
. Those in authority openly demonstrate their rank.
. Subordinates are not given important work and expect clear guidance from above.
. Subordinates are expected to take the blame for things going wrong.
. The relationship between boss and subordinate is rarely close/personal.
. Politics is prone to totalitarianism.
. Class divisions within society are accepted.
In a low power distance culture:
. Superiors treat subordinates with respect and do not pull rank.
. Subordinates are entrusted with important assignments.
. Blame is either shared or very often accepted by the superior due to it being their responsibility to manage.
. Managers may often socialise with subordinates.
. Liberal democracies are the norm.
. Societies lean more towards egalitarianism.
There are days when I still tear out my hairs because someone did something totally different from what I had in mind or simply did not do it (in time). This happens to me with people in India and also with people in my own country. Ok, have to admit, maybe it happens just a little more often when I work with people in India. And I have lived in India for 1,5 years and have a company over there for 5 years. But I don't see this PDI index as the main factor explaining why things go wrong in cooperations among different cultures. 
The PDI index tries to put a whole country into one box. India has 1.2 billion people and although there are of course traits decided by culture, not all people behave the same way. We have an office with 30 people in Cochin, India and there are people that cooperate with our customers as if they are sitting next to the customer from day 1. There are also people that need more guidance to be able to cooperate. And the same story on the customer side, some people are able to deal with cultural diversity, some don't. 
An example from my own experience: India has a PDI of 77 and Ukraine 90. This means that the power distance in Ukraine is higher than in India. But one key trait that I have found different between India and Ukraine is the habit of speaking up (to anyone, be it superior or customer). People in Ukraine can sometimes be almost as blunt as a Dutch if they don't agree with something and will speak up. The relationship between our local director and the team is as friends. And many programmers are very independent and can work without much guidance. 
What I have also learned is that the starting point to overcome cultural differences is 'acceptance'. People need to accept that there are differences and from that point, develop empathy, make an effort to understand the emotions, preferences of the other person. With this open mind, the cultural differences don't necessarily need to interfere with the results. And over time, all people get used to each other and things work out fine. I have spent 1,5 years in India and have learned how to communicate with people. I understand when they mean 'no', I know how to stimulate communication. With some effort, specifically on stimulating 'openness', many of the communication issues caused by 'power distance' can be overcome. 
The example in the article is a purely outsourced project on a fixed price/date basis. The reason why such project fails is the way people cooperate. Maybe the PDI has also influence, but it's not just 1 factor. The way to work with remote teams is to create a sense of being colleagues, of intense, regular communication. By investing time in (skype) meetings, people can spend time understanding each other. Over time by interacting, the cultural differences move to the background, because people naturally manage around them based on mutual understanding (of course there are also cases where people lack the patience and empathy to reach that point). 
So I absolutely think it's important for remote collaborators to be aware of power distance, of the way 'the others' deal with authority and open communication. Based on this awareness, people can use empathy to create better mutual understanding. With this understanding, remote collaboration can work wonderfully well.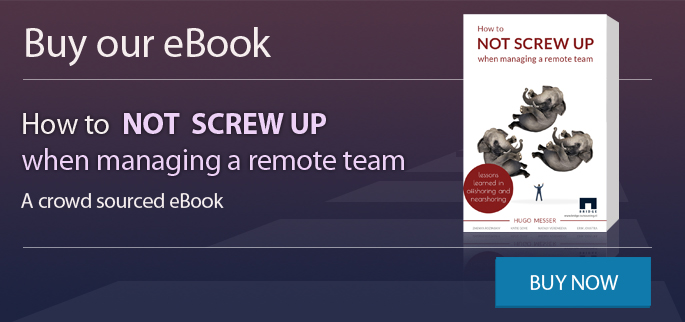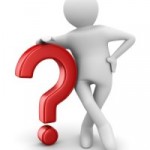 Vorige week wees een van mijn collega's uit Kiev me op een zeer interessant artikel over de echte reden waarom outsourcing mislukt. Het belangrijkste punt dat gemaakt wordt in het artikel is dat de onderliggende (storings) factor in alle offshoring relaties de machtsafstand (Power Distance) tussen mensen is. Geert Hofstede creërde de Power Distance Index (PDI) om te meten hoe minder machtige leden in een organisatie en institutie (zoals het gezin) accepteren en verwachten dat macht oneerlijk verdeeld is. U kunt een overzicht van de PDI voor veel landen op deze kaart vinden. Het PDI-niveau geeft aan hoe mensen binnen die cultuur tegen autoriteit aankijken, hoe open ze zijn tegenover superieuren, tegenover klanten, enz. over dingen die ze niet begrijpen of fouten die ze maken.
De auteur van het falende artikel stelt: 'Als je een koper hebt uit een lager PDI land en een aanbieder van een hoger PDI land, zijn er al impliciet gevolgen voor de interactie waar geen van beide partijen van op de hoogte zijn zonder voorafgaande ervaring met outsourcing of natuurlijke culturele bewustzijn. En zelfs met die ervaring is het geen gegeven dat zij de redenen achter de uitdagingen van outsourcing zullen begrijpen.'
Om een idee te geven van de tegengestelde manieren waarop mensen zich gedragen uit een lager PDI land en een hoger PDI land, zijn hier enkele voorbeelden:
In een hoog PDI land/cultuur kan het volgende opgemerkt worden:
Degene met autoriteit tonen openlijk hun rang.
Belangrijk werk wordt niet aan ondergeschikten gegeven en zij verwachten duidelijke begeleiding van bovenaf.
Er wordt verwacht van ondergeschikten dat zij de schuld op zich nemen als er dingen verkeerd gaan.
De relatie tussen werknemer en werkgever is zelden persoonlijk.
Politiek is gevoelig voor totalitarisme
Klasseverschillen in de samenleving worden geaccepteerd.
In een lag PDI land/cultuur:
Superieuren behandelen ondergeschikten met respect en staan niet op hun strepen.
Ondergeschikten worden toevertrouwd met belangrijke opdrachten.
Schuld wordt gedeeld of zeer vaak wordt dit opgenomen door de superieure zelf omdat het zijn verantwoordelijkheid is om te managen. 
Managers socialiseren vaak met ondergeschikten.
Liberale democratieën zijn de norm.
Samenlevingen neigen meer naar egalitarisme. 
Bron: http://www.kwintessential.co.uk/intercultural/power-distance-index.html
Er zijn nog steeds dagen dat ik mijn haren uit mijn hoofd trek omdat iemand totaal iets anders heeft gedaan dan dat ik gedachten had of dat simpelweg niet heeft gedaan of niet op tijd. Dit gebeurt met mensen in India maar ook met mensen uit mijn eigen land. Hoewel ik moet toegeven dat het iets vaker gebeurt als ik werk met mensen uit India. Ik heb daar zelf 1,5 jaar gewoond en heb daar al 5 jaar een bedrijf maar ik zie de PDI niet als belangrijkste verklarende factor van waarom dingen verkeerd gaan in samenwerkingsverbanden tussen verschillende culturen.
PDI probeert een heel land over één kam te scheren. India heeft 1.2 miljard inwoners en hoewel er natuurlijk eigenschappen worden bepaald door cultuur, betekent niet dat alle mensen zich op dezelfde manier gedragen. Wij hebben een kantoor met 30 mensen in Cochin, India en daar zitten mensen die samenwerken met onze klanten alsof zij naast de klanten zitten vanaf dag 1. Er zijn ook mensen die meer begeleiding nodig hebben om in staat zijn om te kunnen samenwerken. Hetzelfde geldt voor de klanten, sommige mensen zijn in staat om goed om te gaan met cultuurverschillen en andere niet.
Een voorbeeld van mijn eigen ervaring: India heeft een PDI van 77 en Oekraïne 90. Dit betekent dat de power afstand in Oekraïne groter is dan in India. Maar één belangrijke eigenschap waarvan ik denk dat India verschilt van Oekraïne is de gewoonte van het voor jezelf opkomen. Mensen in Oekraïne kunnen soms bijna net zo bot zijn als Nederlanders en als ze ergens niet meer eens zijn dan hoor je dat ook. De relatie tussen onze lokale directeur en het team is als vrienden. Veel programmeurs zijn erg zelfstandig en kunnen werken zonder veel begeleiding.
Wat ik ook geleerd heb is dat het beginpunt 'acceptatie' is om cultuurverschillen te overwinnen. Mensen moeten accepteren dat er verschillen zijn en als mensen dat doen dan zullen zij ook vanaf dat moment empathie ontwikkelen, moeite doen om de emoties van een andere te begrijpen, of achter de voorkeuren van andere mensen te komen. Met deze open mind zullen de cultuurverschillen niet per se te interfereren met de resultaten. En na verloop van tijd zullen de mensen aan elkaar gewend raken en zal het allemaal goed gaan. Ik heb 1,5 jaren gespendeerd in India en ik heb geleerd hoe ik moet communiceren met mensen. Ik begrijp wanneer ze 'nee' bedoelen, ik weet hoe ik communicatie kan stimuleren. Met een beetje moeite, vooral door het stimuleren van 'openheid' kunnen veel problemen met de communicatie veroorzaakt door 'power distance' opgelost worden.
Het voorbeeld in het artikel is een puur geoutsourced project op basis van vaste prijs/datum. De reden waarom zo'n project faaltkomt door de manier van samenwerken van mensen. Misschien heeft de PDI ook invloed, maar het is niet alleen maar één factor die het bepaald. De manier om te werken met teams op afstand is het creëren van een sfeer dan men collega's van elkaar zijn door intense reguliere communicatie. Door tijd te steken in (skype) meetingen kunnen mensen elkaar beter leren begrijpen. Na verloop van tijd door de interactie zullen de cultuurverschillen zich gaan verschuiven naar de achtergrond, omdat mensen met elkaar om kunnen gaan door wederzijds begrip (natuurlijk zijn er altijd gevallen waar men niet het geduld en de empathie op kan brengen om dat punt te bereiken.
Daarom denk ik dat het van absoluut belang is voor samenwerkingen op afstand om bewust te zijn van power distance. Van de manier hoe 'anderen' omgaan met autoriteit en open communicatie. Op basis van dit bewustzijn, kunnen mensen empathie gebruiken om meer wederzijds begrip te creëren. Met dit inzicht kan samenwerking op afstand zeer goed werken.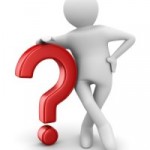 Förra veckan visade min kollega från Kiev en väldigt intressant artikel om de verkliga orsakerna till varför outsourcing misslyckas. Kärnpunkten i artikeln är att den underliggande (misslyckande) faktorn i alla relationer offshore grundar sig i maktavståndet mellan människor. Geert Hofstede skapade Power Distance Index för att kunna mäta i vilken utsträckning mindre inflytelserika medlemmar i organisationer och institutioner (som familjen) accepterar och förväntar sig att makten fördelas ojämlikt. Ni kan hitta en överblick på många länders PDI på den här kartan. Nivån på PDI visar hur människor i den kulturen ser på auktoritet samt hur öppna de är gentemot chefer och klienter om saker de inte förstår eller misstag de har gjort.
Författaren till artikeln menar att: "Om du har en köpare från ett land med ett lägre PDI och en leverantör från ett land med högt PDI finns det redan från början implicita konsekvenser, som ingendera parten kommer att veta om. Detta förutsatt att ingen av parterna har tidigare erfarenheter av outsourcing eller en kulturell medvetenhet. Även med den erfarenheten är det inte givet att de kommer att förstå orsakerna bakom de utmaningar som outsourcing innebär."
Här är några exempel på skillnader i människors beteende i låga och höga PDI länder:
Följande kan observeras i kulturer med hög maktdistans:
 Makthavarna visar öppet sin rang
Underordnade får oviktiga arbetsuppgifter och förväntar sig en tydlig  vägledning
Underordnade förväntas ta skulden för saker som går fel
o   Förhållandet mellan chef och underordnad är sällan nära/personligt
o   Politik är böjd åt totalitarism
o   Klassdivisioner inom samhället accepteras
I kulturer med låg maktdistans:
Chefer behandlar underordnade med respekt och utnyttjar inte sin rang
Underordnade anförtros med viktiga uppgifter
Skuld är antingen delad eller mycket ofta accepterad av cheferna, eftersom det är deras ansvar att hantera
Chefer socialiserar ofta med underordnade
Liberal demokrati är normen
Samhällen lutar mer åt jämlikhet
Källa: http://www.kwintessential.co.uk/intercultural/power-distance-index.html
Det finns dagar som jag fortfarande sliter av mig håret för att någon gjorde något helt annorlunda än vad jag hade tänkt mig, eller helt enkelt inte gjorde det (i tid). Detta händer med människor i Indien och även med människor i mitt hemland. Okej, jag måste medge att det händer lite oftare när jag arbetar med människor i Indien. Jag har bott i Indien i 1,5 år och har ett företag där sedan fem år. Men jag ser inte PDI som den huvudsakliga faktorn som förklarar varför saker går snett i samarbeten mellan olika kulturer.
Indexet försöker att dra ett helt land över samma kam. Indien har en befolkning på 1,2 miljarder och fastän det finns vissa särdrag, bestämda av kulturen, beter sig inte alla på samma sätt. Vi har ett kontor med 30 medarbetare i Cochin, Indien, och det finns personer som samarbetar med våra kunder som att de har suttit bredvid dem från första dagen. Det finns även personer som behöver mer vägledning för att kunna skapa ett samarbete. Samma sak gäller även på kundens sida. Vissa kan hantera kulturell mångfald – andra inte.
Ett exempel från mina egna erfarenheter: Indien har ett PDI på 77 och Ukraina på 90. Detta betyder att maktdistansen är större i Ukraina än i Indien. Men ett huvuddrag, som jag har erfarit är olika i Indien och Ukraina, är vanan att tala (till vem som helst, chef eller kund). Människor i Ukraina kan ibland vara nästan lika barska som holländare och kommer att säga ifrån om de inte håller med om något. Förhållandet mellan vår lokala föreståndare och teamet är vänskapligt och många programmerare arbetar självständig utan mycket vägledning.
Vad jag också har lärt mig är att utgångspunkten för att övervinna kulturella skillnader är "acceptans". Folk måste acceptera att det finns skillnader, och från den punkten, utveckla empati, göra en insats för att förstå den andra personens känslor och preferenser. Med ett öppet sinne, behöver inte de kulturella skillnaderna nödvändigtvis påverka resultaten. Över tid kommer alla människor vänja sig vid varandra och saker och ting löser sig bra. Jag har tillbringat 1,5 år i Indien och har lärt mig att kommunicera med människor. Jag förstår när de menar "nej", och jag vet hur man kan stimulera kommunikationen. Med lite ansträngning, särskilt på att stimulera "öppenhet", kan många av de kommunikationsproblem som orsakats av "maktdistans" övervinnas.
Exemplet i artikeln är ett rent outsourcat projekt med ett fastställt pris och datum. Anledningen till att sådana projekt misslyckas är sättet människor samarbetar på. Kanske har PDI en påverkan också, men det finns inte bara en faktor. Sättet att arbeta med outsourcade team är att skapa en känsla av att vara kollegor samt att skapa en intensiv och regelbunden kommunikation. Genom att investera tid i (skype) möten, kan människor tillbringa tid i att förstå varandra. Över tiden, genom interaktion, hamnar de kulturella skillnaderna i bakgrunden, eftersom de bygger på ömsesidig förståelse (naturligtvis finns det också fall där människor saknar tålamod och empati för att nå den punkten).
Så jag tycker absolut att det är viktigt för avlägsna medarbetare att vara medvetna om maktdistans, sättet "de andra" hanterar auktoritet och öppen kommunikation. Utifrån denna medvetenhet, kan man använda empati för att skapa en bättre och ömsesidig förståelse. Med denna förståelse, kan avlägsna samarbeten fungera fantastiskt bra.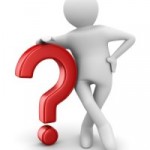 Letzte Woche hat mich mein Kollege aus Kiev auf einen sehr interessanten Artikel über den wahren Grund warum Outsourcing scheitert (reason why outsourcing fails), aufmerksam gemacht. Der in diesem Artikel dargestellte Hauptgrund, der eigentliche (scheiternder) Faktor, in allen Offshoring-Beziehungen ist die Machtdistanz zwischen Personen. Geert Hofstede erschuf den Machtdistanz-Index (Power Distance Index) um das Ausmaß zu bemessen zu welchen die weniger mächtigen Mitglieder von Unternehmen und Institutionen (wie die Familie) akzeptieren und erwarten, dass Macht ungleich verteilt ist. Sie finden einen Überblick des PDI für viele Länder auf dieser Karte. Die PDI-Stufe zeigt wie Personen innerhalb dieser Kultur Autorität ansehen, wie offen sie gegenüber Dinge sind, die sie nicht verstehen oder gemachten Fehlern gegenüber Vorgesetzen, Kunden, etc.
Der Autor des Artikels meint: "Wenn Sie einen Kunden aus einem Land mit einem niedrigeren PDI und einen Anbieter aus einem Land mit einem höheren PDI haben, gibt es schon implizite Konsequenzen für Ihre Interaktion, über die keine Seite weiß ohne vorherige Outsouring-Erfahrungen oder ein natürliches kulturelles Bewusstsein zu besitzen. Und selbst mit dieser Erfahrung, ist es nicht selbstverständlich die Gründe hinter den Herausforderungen des Outsourcing verstehen werden.'
Um eine Vorstellung von den gegensätzlichen Verhaltensweisen von Personen aus einem Land mit einem niedrigeren PDI und einem hohen zu bekommen, sind hier ein paar Beispiele:
In einer hohen Machtdistanz Kultur kann folgendes beachte werden:
Diejenigen mit Autorität demonstrieren offen ihren Rang.
Untergebenen werden keine wichtigen Aufgaben zugeteilt und sie erwarten klare Richtlinien von oben.
 Von Untergebenen wird erwartet, dass sie die Schuld für schief gegangene Dinge auf sich nehmen.
Die Beziehung zwischen Chef und Untergebene ist selten eng und persönlich.
Politik ist anfällig für Totalitarismus.
Klassenunterschiede innerhalb der Gesellschaft sind akzeptiert.
In einer geringen Machtdistanz Kultur:
Vorgesetzte behandeln Untergebene mit Respekt und nutzen sie nicht aus.
 Untergebenen werden wichtige Aufgaben zugewiesen.
 Die Schuld wird entweder geteilt oder wird sehr oft von den Vorgesetzen übernommen, da die Verwaltung in deren Verantwortung liegt.
Manager werden oft mit Untergebenen sozialisieren.
Liberale Demokratien sind die Norm.
Gesellschaften lehnen sich eher an das Prinzip der Gleichheit.
Quelle: http://www.kwintessential.co.uk/intercultural/power-distance-index.html
Es gibt immer noch Tage an den ich mir die Haare raufe, weil jemand etwas ganz anders getan hat, als ich es im Kopf hatte oder dass es einfach nicht (rechtzeitig) erledigt wurde. Das passiert mir mit Personen in Indien und genauso mit Personen aus meinem eigenen Land.  Okay, ich gebe zu vielleicht passiert es etwas häufiger wenn ich mit Personen aus Indien arbeite. Und ich habe in Indien für 1,5 Jahre gelebt und habe dort seit fünf Jahren eine Firma. Aber ich sehe den PDI-Index nicht als Hauptfaktor an, warum Kooperationen zwischen unterschiedlichen Kulturen schief laufen.
Der PDI-Index versucht ein ganzes Land in eine Schublade zu packen. Indien hat 1,2 Milliarden Menschen obwohl es natürlich kulturbedingte Merkmale gibt, verhalten sich nicht alle Personen gleich. Wir haben ein Büro mit 30 Personen im indischen Cochin und wir haben Personen, die mit unseren Kunden kooperieren, als ob sie neben dem Kunden seit dem ersten Tag sitzen. Es gibt auch Personen, die mehr Hilfestellung brauchen, um kooperieren zu können.  Das gilt natürlich auch für die Seite der Kunden. Einige Personen sind in der Lage mit kulturellen Unterschieden umzugehen und andere nicht.
Ein Beispiel von meinen eigenen Erfahrungen: Indien hat einen PDI von 77 und die Ukraine 90. Das bedeutet, dass die Machtdistanz in der Ukraine höher ist als in Indien. Aber eine wichtige Eigenschaft, die ich als Unterschied zwischen Indien und der Ukraine gefunden habe ist, ist das Einsetzen für bzw. Das Ansprechen von etwas (sei es gegenüber Vorgesetzten oder Kunden). Personen in der Ukraine können manchmal fast so direkt bzw. schroff wie ein Holländer sein, wenn sie mit etwas nicht einverstanden sind und es ansprechen. Die Beziehung zwischen unseren lokalen Direktor und dem Team ist eine freundschaftliche. Und meine Programmierer sind sehr selbstständig und können mit wenigen Anleitungen arbeiten.
Was ich auch noch gelernt habe, dass der Ausgangspunkt bei der Überwindung von kulturellen Unterschieden die "Akzeptanz" ist. Die Personen müssen akzeptieren, dass es Unterschiede gibt und von diesem Punkt an kann Empathie entwickelt werden und versucht werden die Gefühle und die Vorlieben der anderen Personen zu verstehen. Mit diesem offenen Geist müssen die kulturellen Unterschiede nicht notwendigerweise die Ergebnisse stören. Und mit der Zeit gewöhnen sie sich an einander und alles klappt gut. Ich habe 1,5 Jahre in Indien verbracht und habe habe gelernt wie man mit Personen dort kommuniziert. Ich verstehe wenn sie "nein" meinen, und ich weiß wie ich die Kommunikation anregen kann. Mit ein wenig Aufwand, speziell beim Stimulieren von "Offenheit", können viele Kommunikationsprobleme, die durch Machtdistanz verursacht werden überwunden werden.  
Bei dem Beispiel in dem Artikel handelt es sich um ein reines ausgelagertes Projekt auf einer Festpreis-Basis.  Der Grund warum solche Projekte scheitern, ist die Art und Weise der Zusammenarbeit. Vielleicht hat der PDI einen Einfluss, aber er ist nicht nur ein Faktor. Die Art und Weise wie man mit entfernten Teams arbeitet, ist ein Gefühl von Kollegenschaft mit intensiver und regelmäßiger Kommunikation herzustellen. Durch das Investieren in (Skype-) Meetings, können Personen Zeit damit verbringen sich einander besser zu verstehen. Mit der Zeit rücken die die kulturellen Unterschiede in den Hintergrund, weil die Menschen einfach die Unterschiede in das Managen mit einbeziehen aufgrund eines gegenseitigen Verständnisses. (natürlich gibt es auch Fälle in denen es Personen an Geduld und Empathie fehlt diesen Punkt zu erreichen).
Also ich denke, es wichtig für zusammenarbeitende entfernte Personen sich der Machtdistanz und dem Weg wie  "die anderen" mit Autorität und offener Kommunikation umgehen. Basierend auf dem Bewusstsein, können Menschen Mitgefühl benutzen um ein besseres gegenseitiges Verständnis zu schaffen. Mit diesem Verständnis können entfernte Kooperationen wunderbar funktionieren.