Why does my Indian developer ask no questions?!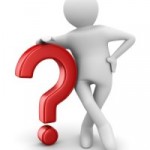 Last week, one of my colleagues from Kiev pointed me to a very interesting article on the real reason why outsourcing fails. The main point made in the article is that the underlying (failure) factor in all offshoring relationships is the power distance between people. Geert Hofstede created the Power Distance Index to measure the extent to which the less powerful members of organizations and institutions (like the family) accept and expect that power is distributed unequally. You can find an overview of the PDI for many countries on this map. The PDI level indicates how people, within that culture, view authority, how open they are towards superiors, clients, etc. about things they don't understand or mistakes they make. 
The author of the failure article states: 'If you have a buyer from a lower PDI country and a provider from a higher PDI country, there are already implicit consequences to your interaction that neither party will know about without prior outsourcing experience or natural cultural awareness.  And even with that experience, it's not a given that they will understand the reasons behind the challenges of outsourcing.'
To give an idea of the opposing ways people from a low PDI and high PDI country behave,here are some examples:
In a high power distance cultures the following may be observed:
. Those in authority openly demonstrate their rank.
. Subordinates are not given important work and expect clear guidance from above.
. Subordinates are expected to take the blame for things going wrong.
. The relationship between boss and subordinate is rarely close/personal.
. Politics is prone to totalitarianism.
. Class divisions within society are accepted.
In a low power distance culture:
. Superiors treat subordinates with respect and do not pull rank.
. Subordinates are entrusted with important assignments.
. Blame is either shared or very often accepted by the superior due to it being their responsibility to manage.
. Managers may often socialise with subordinates.
. Liberal democracies are the norm.
. Societies lean more towards egalitarianism.
Source: http://www.kwintessential.co.uk/intercultural/power-distance-index.html
There are days when I still tear out my hairs because someone did something totally different from what I had in mind or simply did not do it (in time). This happens to me with people in India and also with people in my own country. Ok, have to admit, maybe it happens just a little more often when I work with people in India. And I have lived in India for 1,5 years and have a company over there for 5 years. But I don't see this PDI index as the main factor explaining why things go wrong in cooperations among different cultures. 
The PDI index tries to put a whole country into one box. India has 1.2 billion people and although there are of course traits decided by culture, not all people behave the same way. We have an office with 30 people in Cochin, India and there are people that cooperate with our customers as if they are sitting next to the customer from day 1. There are also people that need more guidance to be able to cooperate. And the same story on the customer side, some people are able to deal with cultural diversity, some don't. 
An example from my own experience: India has a PDI of 77 and Ukraine 90. This means that the power distance in Ukraine is higher than in India. But one key trait that I have found different between India and Ukraine is the habit of speaking up (to anyone, be it superior or customer). People in Ukraine can sometimes be almost as blunt as a Dutch if they don't agree with something and will speak up. The relationship between our local director and the team is as friends. And many programmers are very independent and can work without much guidance. 
What I have also learned is that the starting point to overcome cultural differences is 'acceptance'. People need to accept that there are differences and from that point, develop empathy, make an effort to understand the emotions, preferences of the other person. With this open mind, the cultural differences don't necessarily need to interfere with the results. And over time, all people get used to each other and things work out fine. I have spent 1,5 years in India and have learned how to communicate with people. I understand when they mean 'no', I know how to stimulate communication. With some effort, specifically on stimulating 'openness', many of the communication issues caused by 'power distance' can be overcome. 
The example in the article is a purely outsourced project on a fixed price/date basis. The reason why such project fails is the way people cooperate. Maybe the PDI has also influence, but it's not just 1 factor. The way to work with remote teams is to create a sense of being colleagues, of intense, regular communication. By investing time in (skype) meetings, people can spend time understanding each other. Over time by interacting, the cultural differences move to the background, because people naturally manage around them based on mutual understanding (of course there are also cases where people lack the patience and empathy to reach that point). 
So I absolutely think it's important for remote collaborators to be aware of power distance, of the way 'the others' deal with authority and open communication. Based on this awareness, people can use empathy to create better mutual understanding. With this understanding, remote collaboration can work wonderfully well.