Why are there so many negative stories around offshoring?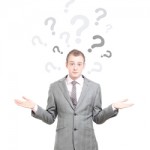 I started in the offshoring/nearshoring/outsourcing market in 2005 and in that year, I already heard people share negative stories about offshoring. Today, in 2012, this is still the case, maybe even more, as more people have experience. It surprises me that there are so many cases where people get a negative experience.
But at the same time, the size of the markets grows like a rocket and companies offering offshoring and outsourcing become massive. Infosys started little more than 20 years back and has over a 100.000 people working for customers all over the world.
In Eastern Europe the same happens in the last decade, some companies grow to several thousand people serving Western European customers. So there are also many positive experiences, otherwise outsourcing would not exist. What is the underlying reason?
I believe there are several reasons:
1. Offshoring is a relatively new phenomenon. So there are many people without experience in managing remote people, who decide to outsource projects. And there are many providers who don't have a clue how to manage remote relations. And software projects regularly have results that were different from expectations. Adding language distance and cultural distance to this doesn't help. And things need to go wrong before they start going right.
2. There are low quality offshore suppliers. The IT industry in many countries has grown rapidly. This attracts all sorts of people who want to earn a buck, providing services. Not all of them can be good at what they do.
3. Often companies choose the wrong model. The traditional way of developing software in another country is working project based, often with more or less fixed prices and a waterfall-approach. Requirements are extensively documented, sent to the 'other side', the 'other side' makes a planning and then we start. Four weeks down the road there is a milestone and that's the next moment we have contact. No result. At least not what we expected. Let's try again?
4. It is not easy to work remotely. You need to get used to it, you need to choose the right tools to support your remote work, you need a good way to communicate with each other and many more factors (I have written many articles on what is required to make remote work smooth). If you expect to get the right way of working within one project or within a few weeks, you might get a negative experience.
The question is, what do we need for an industry to improve upon the overall customer experience in outsourcing and offshoring? 
My own insight, linked to each of the above points:
A. We need time and learning. The more experience one gets in managing remote team members, the better one gets at it. It helps to involve people who know how it works, who can help in choosing the right tools, the right way of communicating and help to overcome cultural differences.
B.  Customers of course need to perform a good qualification when selecting a provider. We may need a quality label for offshore providers.
C. My experience is that the best model to make remote work is to have dedicated team members. Of course this is preaching for my own model, but I have tried and seen all other models and having people who are part of your team and feel connected and responsible, simply works better. You want to have a choice in the people that work for you and you want them to work hard to make your projects a success. And this works better if human beings have a common ground and feel connected to the same goal.
The agile or scrum based methods helps the industry too. The combination of having a dedicated team and a flexible model to build your projects, works…. if you have the right people, you know how to streamline the communication and you choose the right tools.
I would appreciate other insights. What do you think cause + solve the negative experiences and messaging?