Why are there so many negative stories around offshoring?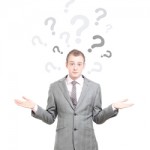 I started in the offshoring/nearshoring/outsourcing market in 2005 and in that year, I already heard people share negative stories about offshoring. Today, in 2012, this is still the case, maybe even more, as more people have experience. It surprises me that there are so many cases where people get a negative experience.
But at the same time, the size of the markets grows like a rocket and companies offering offshoring and outsourcing become massive. Infosys started little more than 20 years back and has over a 100.000 people working for customers all over the world.
In Eastern Europe the same happens in the last decade, some companies grow to several thousand people serving Western European customers. So there are also many positive experiences, otherwise outsourcing would not exist. What is the underlying reason?
I believe there are several reasons:
1. Offshoring is a relatively new phenomenon. So there are many people without experience in managing remote people, who decide to outsource projects. And there are many providers who don't have a clue how to manage remote relations. And software projects regularly have results that were different from expectations. Adding language distance and cultural distance to this doesn't help. And things need to go wrong before they start going right.
2. There are low quality offshore suppliers. The IT industry in many countries has grown rapidly. This attracts all sorts of people who want to earn a buck, providing services. Not all of them can be good at what they do.
3. Often companies choose the wrong model. The traditional way of developing software in another country is working project based, often with more or less fixed prices and a waterfall-approach. Requirements are extensively documented, sent to the 'other side', the 'other side' makes a planning and then we start. Four weeks down the road there is a milestone and that's the next moment we have contact. No result. At least not what we expected. Let's try again?
4. It is not easy to work remotely. You need to get used to it, you need to choose the right tools to support your remote work, you need a good way to communicate with each other and many more factors (I have written many articles on what is required to make remote work smooth). If you expect to get the right way of working within one project or within a few weeks, you might get a negative experience.
The question is, what do we need for an industry to improve upon the overall customer experience in outsourcing and offshoring? 
My own insight, linked to each of the above points:
A. We need time and learning. The more experience one gets in managing remote team members, the better one gets at it. It helps to involve people who know how it works, who can help in choosing the right tools, the right way of communicating and help to overcome cultural differences.
B.  Customers of course need to perform a good qualification when selecting a provider. We may need a quality label for offshore providers.
C. My experience is that the best model to make remote work is to have dedicated team members. Of course this is preaching for my own model, but I have tried and seen all other models and having people who are part of your team and feel connected and responsible, simply works better. You want to have a choice in the people that work for you and you want them to work hard to make your projects a success. And this works better if human beings have a common ground and feel connected to the same goal.
The agile or scrum based methods helps the industry too. The combination of having a dedicated team and a flexible model to build your projects, works…. if you have the right people, you know how to streamline the communication and you choose the right tools.
I would appreciate other insights. What do you think cause + solve the negative experiences and messaging?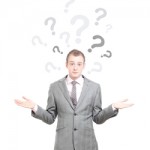 In 2005 ben ik in de offshoring/nearshoring/outsourcing wereld begonnen en in dat jaar hoorde ik al negatieve verhalen over offshoring. Vandaag de dag, in 2012, is dat nog steeds het geval en misschien nog wel meer aangezien er nu meer mensen ervaring met offshoring hebben. Het verbaast me dat er zo veel gevallen zijn waar mensen negatieve ervaringen op doen.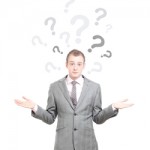 Jag började på marknaden för offshoring/nearshoring/outsourcing år 2005 och redan det året hörde jag människor dela med sig av negativa historier angående offshoring. Idag, år 2012, är det fortfarande så, kanske ännu mer eftersom fler människor har erfarenhet av det. Det förvånar mig att det finns så många fall av människor med negativa erfarenheter.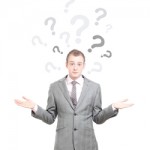 Ich begann 2005 in dem Offshoring-/Nearshoring-/Outsourcing-Markt zu arbeiten und bereits in diesem Jahr haben Menschen negative Geschichten über Offshoring erzählt. Heute in 2012 ist das immer noch der Fall, vielleicht sogar mehr, da mehr Personen darin Erfahrungen gesammelt haben. Es überrascht mich, dass es so viele Fälle gibt, bei denen Menschen negative Erfahrungen erlebt haben.
Aber zur gleichen Zeit wächst die Größe der Märkte wie eine Rakete und Unternehmen, die Offshoring und Outsourcing anbieten werden immer erfolgreicher. Infosys startete etwas mehr als vor 20 Jahren und hat jetzt 100000 Mitarbeiter, die für Kunden auf der ganzen Welt arbeiten.Maar tegelijkertijd maakt de markt een enorme groei door en bedrijven die offshoring en outsourcing aanbieden worden gigantisch. Infosys is iets meer dan 20 jaar geleden opgericht en heeft nu meer dan 100.000 mensen aan het werk voor klanten over de hele wereld. In Oost Europa gebeurde het zelfde het afgelopen decennium, sommige bedrijven groeien uit tot enkele duizenden mensen die voor West Europese klanten werken. Dus er zijn ook erg veel positieve verhalen, anders zou outsourcing niet bestaan. Wat is de onderliggende reden?
Naar mijn mening zijn er een aantal redenen:
Offshoring is een relatief nieuw fenomeen. Dus er zijn veel mensen zonder ervaring in het managen van mensen op afstand die besluiten om projecten te outsourcen. Ook zijn er zijn veel aanbieders die geen idee hebben hoe ze relaties op afstand moeten managen. Sofware projecten hebben vaak ook nog eens resultaten die anders zijn dan verwacht. Taalverschillen en culturele verschillen helpen ook niet echt mee en de dingen moeten eerst fout gaan voordat ze echt goed gaan.
Er zijn offshore aanbieders van lage kwaliteit. De IT industrie is in vele landen snel gegroeid. Dit trekt allerlei mensen aan die een paar cent willen verdienen door middel van diensten. Ze kunnen niet allemaal goed zijn in wat ze doen.
Bedrijven kiezen vaak het verkeerde model. De traditionele manier van softwareontwikkeling in een ander land is op project basis, vaak min of meer met vaste prijzen en een waterval-aanpak. De requirements zijn zorgvuldig gedocumenteerd, worden naar 'de andere kant' gestuurd, 'de andere kant' maakt een planning en dan kunnen we beginnen. Vier weken verder is er een milestone en dat is het volgende moment dat we contact hebben. Geen resultaat. Ten minste niet zoals we verwacht hadden. Nog maar een keer proberen?
Op afstand werken is niet makkelijk. Je moet er aan wennen, je moet de juiste tools kiezen om je werk op afstand te ondersteunen, je hebt een goede manier nodig om met elkaar te communiceren en nog veel meer factoren (Ik heb vele artikelen geschreven over hoe je werken op afstand soepel laat verlopen). Als je verwacht dat je de juiste manier van werken binnen één project of binnen een paar weken te pakken hebt, zou je wel eens een negatieve ervaring kunnen krijgen.
De vraag is, wat hebben we als industrie nodig om de algehele customer experience in outsourcing en offshoring te verbeteren?
Mijn eigen inzichten, gelinked aan de hierboven genoemde punten:
A. We hebben tijd om te leren nodig. Hoe meer ervaring iemand krijgt in het managen van teams op afstand, hoe beter hij er in word. Het helpt om mensen erbij te betrekken die weten hoe het werkt, die kunnen helpen met het kiezen van de juiste tools, de juiste manier van communiceren en die kunnen helpen met het overbruggen van cultuurverschillen.
B. Klanten moeten natuurlijk een goede kwalificatie gebruiken bij het kiezen van een aanbieder. Misschien hebben we een kwaliteitskeurmerk nodig voor offshore aanbieders.
C. Naar mijn ervaring is het beste model voor werk op afstand er één met een dedicated team. Natuurlijk is dit een prediking voor mijn eigen model maar ik heb andere modellen gezien en geprobeerd en het werken met mensen die onderdeel uit maken van je team en die zich verbonden en verantwoordelijk voelen, werkt gewoon beter. Je wilt een keuze kunnen maken in de mensen die voor je werken en je wilt dat ze hard werken om de projecten tot een succes te maken. Dit werkt nou eenmaal beter als mensen zich verbonden voelen aan het zelfde doel.
De agile of scrum gebaseerde methoden helpen de industrie ook. De combinatie van het hebben van een dedicated team en een flexibel model om je projecten te bouwen werkt… als je de juste mensen hebt, als je weet hoe je de communicatie moet managen én als je de juiste tools kiest.
Ik waardeer andere inzichten. Wat denk jij dat de negatieve ervaringen en berichtgeving veroorzaakt hebben en wat zou het kunnen oplossen?
Men samtidigt så växer marknaden med raketfart och företag som erbjuder offshoring och outsourcing blir massiva. Infosys startades upp för lite mer än 20 år sedan och har över 100,000 personer som jobbar för kunder över hela världen. I Östeuropa händer samma sak under det senaste årtiondet, vissa företaget växer till flera tusen personer som tjänar västeuropeiska kunder. Så det finns även många positiva erfarenheter, annars skulle inte outsourcing fungera. Vad är den underliggande orsaken?
Jag tror att det finns flera orsaker:
1. Offshoring är ett relativt nytt fenomen. Det finns därför många människor utan erfarenhet av att styra personer på distans. Det finns också många leverantörer som inte har någon aning om hur man styr relationerna på distans. Mjukvaruprojekt har ofta resultat som skiljer sig från förväntningarna. Att addera språk- och kulturskillnader till detta hjälper inte. En del behöver gå fel innan de börjar gå rätt.
2. Det är låg kvalitet på offshore-leverantörer. IT-industrin har vuxit snabbt i många länder. Det attraherar alla typer av människor som vill tjäna en hacka på att erbjuda tjänster. Alla dessa kan inte vara bra på det de gör.
3. Företag väljer ofta fel modell. Det traditionella sättet att utveckla programvara i ett annat land är genom projekt som ofta är baserat på mer eller mindre fasta priser och vattenfall-metoden. Kraven är väl dokumenterade, skickade till den "andra sidan", den "andra sidan" gör en plan och sen börjar det. Fyra veckor in i arbetet finns en milstolpe och det är nästa gång som vi har kontakt. Inga resultat. Åtminstone var det inte vad vi förväntade oss. Låt oss pröva igen?
4. Det är inte enkelt att jobba avlägset. Du måste vänja dig vid det, du måste välja rätt verktyg att stödja ditt jobb på distans, det behövs ett bra sätt att kommunicera med varandra och många fler faktorer (jag har skrivit många artiklar om vad som krävs för att avlägset arbete ska fungera bra). Om du förväntar dig att hitta det rätta sättet att jobba genom ett projekt eller inom ett par veckor kommer du kanske att få en negativ upplevelse.
Frågan är, vad behöver vi till en industri för att förbättra kunders övergripande erfarenheter av outsourcing och offshoring?
Mina egna insikter, kopplade till vardera av punkterna ovan:
A. Vi behöver tid och lärande. Ju mer erfarenhet man får i att styra distanserade gruppmedlemmar, desto bättre blir man på det. Det hjälper att involvera människor som vet hur det fungerar, som kan hjälpa till att välja rätt verktyg, det rätta sättet att kommunicera och hjälpa till att överkomma de kulturella skillnaderna.
B. Kunder måste såklart ha kompetens när de väljer leverantörer. Vi kanske behöver en kvalitetsmärkning för offshore-leverantörer.
C. Min erfarenhet är att den bästa modellen till att få distanserat arbete att fungera är att ha dedikerade team. Självklart förespråkar jag min egen modell men jag har provat alla andra modeller och att ha teammedlemmar som känner sammanhållning och ansvar, fungerar helt enkelt bättre. Du vill kunna välja de människor som jobbar för dig och du vill få dem att jobba hårt för att ditt projekt ska bli lyckat. Det fungerar bättre om människorna har en gemensam grund och känner att de strävar efter samma mål.
Agile- eller scrumbaserade metoder hjälper också industrin. Kombinationen av att ha en dedikerad arbetsgrupp och en flexibel modell att bygga ditt projekt efter, fungerar… om du har rätt personer, du vet hur du ska effektivisera kommunikationen och du väljer rätt verktyg.
Jag skulle uppskatta andra insikter. Vad tror du orsakar + löser de negativa erfarenheterna och förmedlingen av dessa?
In Osteuropa passierte das gleiche in den letzten zehn Jahren. Manche Firmen wuchsen bis zu einigen Tausend Mitarbeitern, die westeuropäischen Kunden bedienen. Also gibt es auch viele positive Geschichten, sonst würde Outsourcing nicht existieren. Was ist also der eigentliche Grund?
Ich glaube es gibt mehrere Gründe dafür:
1. Offshoring ist ein relativ neues Phänomen. Es gibt so viele Personen ohne Erfahrungen, wie man aus der Ferne managt, die sich aber für das Auslagern von Projekten entscheiden. Und es gibt so viele Anbieter, die keine Ahnung haben wie man Beziehungen aus der Ferne steuert. Außerdem haben Softwareprojekte häufig Ergebnisse, die von den Erwartungen abweichen. Das Hinzukommen von sprachlichen und kulturellen Unterschieden hilft nicht. Und diese Dinge müssen zuerst falsch laufen, bevor sie beginnen richtig zu funktionieren.
2. Es gibt Offshore-Anbieter niedriger Qualität. Die IT-Industrie ist in vielen Ländern rapide gewachsen. Das zieht alle Arten von Menschen an, die Geld verdienen wollen, indem sie Dienstleistungen anbieten. Nicht alle können gut sein in dem was sie tun. v
3. Oft wählen Unternehmen das falsche Modell. Der traditionelle Weg in einem anderen Land Software herzustellen, ist auf Projektbasis zu arbeiten. Oft auch mehr oder weniger auf einer Fest-Preis-Basis und einem Wasserfall-Ansatz.
4. Es ist nicht einfach aus der Ferne zu arbeiten. Sie müssen sich daran gewöhnen. Sie müssen die richtigen Werkzeuge auswählen, um Ihre Arbeit aus der Ferne zu unterstützen. Sie brauchen eine gute Kommunikationsart und viele andere Faktoren. (Ich habe viele Artikel darüber geschriebenwas erforderlich ist, damit Arbeit aus der Ferne gut funktioniert). Wenn Sie erwarten innerhalb eines Projektes oder einiger weniger Wochen die richtige Arbeitsweise zu finden, werden Sie wahrscheinlich negative Erfahrungen sammeln.
Die Frage ist, was wir für eine Branche brauchen, um die gesamten Kundenerfahrungen im Outsourcing und Offshoring zu verbessern?
Meiner Meinung nach ist das mit den folgenden Punkten verknüpft:
A: Wir brauchen Zeit und Lernerfahrungen. Je mehr Erfahrungen man beim Managen von Teammitgliedern aus der Ferne sammelt, desto besser wird man darin. Es hilft Menschen zu involvieren, die wissen wie es funktioniert. Diese können auch dabei helfen die richtigen Werkzeuge und die richtige Art der Kommunikation auszuwählen und kulturelle Unterschiede zu überwinden.
B: Kunden brauchen natürlich gute Qualifikationen bei der Auswahl von Anbietern. Wir benötigen vielleicht ein Qualitätsprüfsiegel für Offshore-Anbieter.
C: Meiner Erfahrung nach sind engagierte Teammitglieder das beste Modell für die Arbeit aus der Ferne. Natürlich ist das eine Predigt für mein eigenes Modell, aber ich habe schon alle anderen Modelle gesehen und ausprobiert. Und es funktioniert einfach besser, wenn man Personen in seinem Team hat, die sich auch noch verantwortlich und verbunden mit dem Team fühlen.Sie wollen eine Wahl haben, welche Personen für Sie arbeiten sowie wollen Sie, dass diese Personen dann hart arbeiten damit Ihr Projekte zum Erfolg werden. Und das funktioniert besser, wenn Menschen eine gemeinsame Basis haben und sich mit einem gemeinsamen Ziel verbunden können.
Die Methoden, die auf Agile oder Scrum basieren, helfen der Industrie auch. Die Kombination aus einem engagierten Team und einem flexiblen Model,l um die Projekte zu erstellen, funktioniert, wenn Sie die richtigen Mitarbeiter haben, Sie wissen wie sie die Kommunikation optimieren und die richtigen Werkzeuge bzw. Systeme auswählen.
Ich würde mich über andere Sichtweisen freuen. Was denken Sie führt und löst die negativen Geschichten und die Meldungen darüber aus?