Understanding the Advantages of OutsourcingDe Voordelen van Outsourcing BegrijpenAtt förstå fördelarna med outsourcingDas Verständnis über die Vorteile von Outsourcing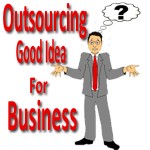 To an ordinary person, outsourcing a business would seem like a waste of company resources and an additional complication for running a business. This makes sense because after all, why should a company send business abroad when it can be done right at home with a better guarantee for a much higher quality of work But in the eyes of a businessman, the advantages of outsourcing serve as a modern day bonus for improving one's business. Outsourcing offers a business the opportunity to transfer important but non-core sectors of business administration on BPO providers that specialize on the needs of the business. This will then provide a company enough time to focus their attention on key areas of the business that will bring more profit and revenue.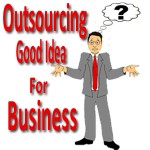 Voor de gemiddelde persoon lijkt outsourcen verspilling van bedrijfsmiddelen en een extra complicatie bij het runnen van een bedrijf. Dit is logisch, want waarom zou een bedrijf werk naar het buitenland sturen terwijl het thuis ook gedaan kan worden met een betere garantie voor werk van hogere kwaliteit. Maar vanuit een handelsperspectief gezien zijn de voordelen van outsourcing een modern bonus bij het verbeteren van een bedrijf. Outsourcing biedt een bedrijf de mogelijkheid om belangrijke, maar niet essentiële delen van bedrijfsadministratie te verplaatsen naar BPO aanbieders die specialiseren in de behoeften van dat bedrijf. Dit geeft een bedrijf genoeg tijd om zich te richten op de gebieden die meer winst en inkomsten bieden. Het meest aantrekkelijke aan outsourcing is de kosteneffectieve factor. Personeelsbestanden en IT diensten in Europa en de V.S. zijn niet zo betaalbaar als dezelfde diensten die worden aangeboden door belangrijke outsourcing bestemmingen,  vooral in Azië. De voordelen van outsourcing zijn meer gericht op de goedkope optie van een bedrijf dat door BPO's geleverd kan worden voor een veel lagere prijs. De goedkope maar productieve beroepsbevolking kan hetzelfde werk leveren voor de helft van de prijs van een onshore aanbieder.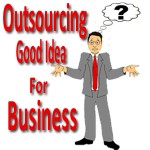 För en vanlig person kan outsourcing av en verksamhet verka som ett slöseri med företagets resurser och som att man ytterligare komplicerar styret av företaget. Detta är logiskt för varför ska ett företag skicka verksamhet utomlands när det kan göras på hemmaplan med mycket bättre garanti för ett högkvalitativt arbete. Men ur en affärsmans perspektiv fungerar outsourcing som en bonus vad gäller förbättrande av ens affärer i modern tid. Outsourcing erbjuder ett företag möjligheten att flytta viktiga men icke kärndrivande verksamheter till BPO-leverantörer som specialiserar i behovet för just den verksamheten. Detta kommer sedan att ge företaget i fråga mer tid att rikta sin uppmärksamhet mot viktiga delar av verksamheten som kommer att ge företaget större vinst och mer intäkter.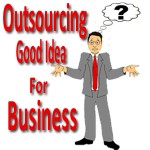 Für einen gewöhnlichen Menschen sieht das Outsourcen von Geschäftsprozessen wie eine Verschwendung von Ressourcen aus, welches zusätzliche Komplikationen in der Führung des Unternehmens mit sich bringt. Diese Denkweise macht auch Sinn, denn wieso sollte ein Unternehmen Prozesse und Projekte auslagern, wenn die gleiche Arbeit im eigenen Büro mit einer höheren Garantie für besserer Qualität erledigt werden könnte? In den Augen eines Geschäftsmannes dient Outsourcing jedoch als "moderner" Bonus zur Verbesserung des eigenen Geschäfts. Outsourcing bietet einem Unternehmen die Möglichkeit, wichtige, aber nicht zum Kerngeschäft gehörende Bereiche der Betriebswirtschaftslehre an BPO-Anbieter, die auf die Bedürfnisse der Unternehmen spezialisiert sind auszulagern. Dadurch können die Unternehmen ihre volle Aufmerksamkeit auf gezielte Bereiche legen, die mehr Umsatz und Gewinn erzielen.
The most attractive thing about outsourcing is its cost effective factor. Workforce and IT services within Europe and U.S. are not that affordable as compared to the same services offered by key outsourcing destinations particularly in Asia. In effect, the advantages of outsourcing are more focused on the inexpensive option of operating a business which can be provided by BPOs at a much lower rate. The inexpensive but productive mass labor force can get the job done at half the price it will cost companies when they decide to have it done onshore.
Annually, a lot of well educated people graduate from the universities with various degrees on different fields. These graduates speak better and formal English as compared to native English speakers which make it an advantage for businesses who want to break down the communication barrier. The sudden increase of BPO's in the last decade has given these professionals the opportunity to earn higher than what they can earn being employed in local companies. Being part of a BPO provider also offers them with the chance to stay close to home and earn almost as much as they would if they choose to go abroad and look for a job. A BPO employee can earn as much as $500 a month plus other incentives and benefits. Although this may seem to be just a small amount for Americans or Europeans, the conversion rate is huge in countries like Philippines and India. In the end, both parties are faced with a win-win situation and the job gets done with utmost observance on quality.
There is also a sure guarantee when it comes to the quality and productivity of BPOs. Since all candidates are comprehensively trained and with the prospect of earning more than what they can earn locally, they are expected to give the best they can. BPO providers assure their clients that the job is sure to meet the target and will be delivered on time as agreed upon by both parties. The bottom line will be a thriving business on both ends. Client companies will have a cost effective way of getting their non-core tasks completed while BPO providers develop an earning opportunity for the local labor force.
To learn more about outsourcing and get your free copy of my book, 'Outsource This!' visit http://www.123Employee.com.
Daven Michaels is an award-winning outsourcer and author of the book, 'Outsource This!' Daven has been honored more than any other individual or outsourcing organization. You can get more information on outsourcing by visiting http://www.123Employee.com.