Spot On Wins Litium Partner of The Year 2018
We have a great news to share! One of our valuable clients, Spot On from Sweden, has received the "Partner of the Year 2018" recognition from Litium.
Spot On is a Swedish e-commerce expert, who has been the Litium Partner for many years. Now being one of the Premium Solution Partners, they have a huge number of customers on the platform. They have about 25 licensed consultants and a continuing inflow of fresh customers.
Litium is a leading cloud-based e-commerce platform in Sweden. The Partner of the Year award was announced on their customer and partner day, ACCELERATE, at Courtyard By Mariott in Stockholm. According to the jury at Litium "Spot On creates good relationships with new customers and they care for their existing ones, which proved to be a winning concept. In addition, with their smart packaging, they have laid the foundation for several new Litium projects."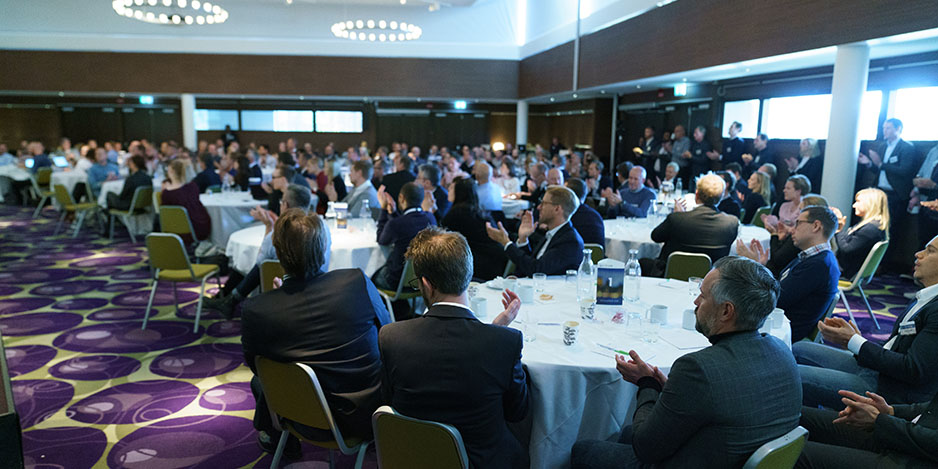 An Enduring Collaboration Based on Litium Love!
The collaboration between Bridge Global and Spot On is an enduring one with the bond growing stronger over the years.
Our association with Spot On started when their search for expert .NET professionals ended with us. Faced by the difficulty in getting talented software professionals locally, they decided to invest in a remote/offshore team. Bridge Global, with extensive experience in helping global enterprises in building Distributed Agile Teams, became the right partner for them.
Their initial requirement was a website project of their client – Euromaster. The enthusiasm that our team showed in learning Litium Studio e-commerce package (which was fairly new at that time) impressed Spot On. The association became stronger as they decided to rope in a larger dedicated team of Litium experts from Bridge Global for a string of their projects. Our flexible engagement model with highly scalable team size helped them in accomplishing their vision without any hiccups.
The collaboration between Spot On and Bridge Global is a seamless one as with all our global partners. Our proven collaboration process is fortified with state-of-the-art communication and project management tools, and effective time-zone overlap between the teams. The onshore team in Sweden and the offshore team in India visit each other periodically. This further strengthens the bond between the teams.
As with Spot On becoming the Litium Partner of the Year now, we are glad to be a part of this achievement. Kudos Spot On team! We wish continued and greater success to the team.
Read the Spot On Client Case.
Want a team of experts to develop a perfect e-commerce solution?

Bridge Global has a global pool of experts who have all the necessary business know-how and creativity to take your business online. We have expertise in a range of e-commerce platforms including Magento, Litium, Shopify etc. If it sounds interesting, feel free to let us know your requirements.