How do I know if I am ready for offshoring or nearshoring?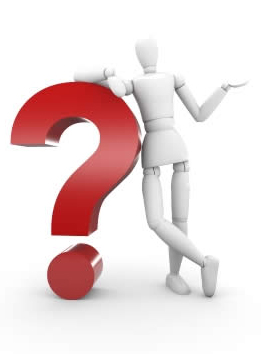 Offshoring and nearshoring are becoming increasingly popular. Articles are published about new offshoring decisions made by multinationals almost every day. And with the eternal struggle to find talent and lower costs, the importance of involving people from offshore or nearshore countries grows. The question that I hear frequently is 'am I ready for offshoring?'. It appears to many people that offshoring is something for the multinationals, but is that true? Does readiness depend on the size of the company, of the projects or on other factors?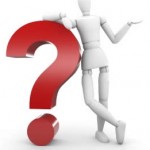 Offshoring en nearshoring worden steeds populairder. Er worden bijna elke dag artikelen gepubliceerd over nieuwe offshoring beslissingen die door multinationals worden gemaakt. Door de eeuwige strijd om nieuw talent en lage kosten, wordt het belangrijker mensen uit offshore of nearshore landen in te huren. De vraag die ik vaak hoor is 'ben ik klaar voor offshoring?'. Voor veel mensen lijkt het alsof offshoring iets is dat alleen multinationals doen, maar is dat zo? Hangt het feit of iemand klaar is voor offshoring af van de grootte van diens bedrijf, van de projecten of van andere factoren? De vragen die u uzelf kunt stellen zijn (niet op volgorde van belangrijkheid):
1. Heb ik een probleem dat opgelost kan worden door gebruik te maken van offshoring?
Als uw probleem is 'mijn bedrijf groeit niet meer omdat ik het juiste talent niet lokaal kan vinden', kan dit opgelost worden door gebruik te maken van offshoring omdat u toegang krijgt tot een grotere arbeidsmarkt. Als uw probleem is 'ik heb een heel complex software project dat ik niet zelf kan doen omdat ik een heel strakke deadline heb', kan dit niet opgelost worden door gebruik te maken van offshoring. Waarschijnlijk maakt het uw probleem zelfs groter omdat u meer tijd nodig heeft om te leren hoe een offshore team te managen, ook verliest u veel kostbare tijd omdat er extra communicatie nodig is.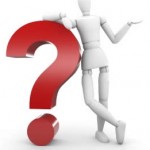 Offshoring och nearshoring blir allt populärare. Artiklar är publicerade om nya offshoring beslut som fattats av multinationella företag nästan varje dag. Och med den eviga kampen för att hitta kunnig personal och minska kostnader ökar vikten av att involvera människor från offshore eller nearshore länder. Den fråga som jag ofta hör är "Är jag redo för offshore outsourcing?". Många tror att offshoring är något för de multinationella företagen, men är det sant? Beror det på företagets storlek, storleken på projektet eller beror det på andra faktorer om man är redo eller inte? De frågor som du måste ställa dig själv är (inte i ordning efter betydelse):
1. Har jag ett verkligt problem som kan lösas genom offshoring?
Om ditt problem är "mitt företag är fast i sin tillväxt eftersom jag inte kan hitta personal med rätt kunskap lokalt", då har du ett verkligt problem och det kan lösas genom att nyttja offshore-arbetskraft. Om ditt problem är "jag har en mycket komplex programvara som ska utvecklas och kan inte göra det själv eftersom den har en otroligt kort deadline", så har du ett verkligt problem, men det kommer inte att lösas genom offshoring. Troligtvis kommer det bara att göra ditt problem större, eftersom du behöver tid att lära dig hantera ditt offshore team och du kommer att förlora värdefull tid med extra kommunikation.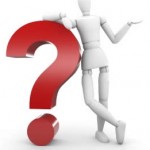 Offshoring und Nearshoring werden zunehmend populärer. Artikel über neue Offshore Entscheidungen, die von multinationalen Unternehmen getroffen werden, werden nahezu täglich veröffentlicht. Und durch das ewige Bemühen Talente und niedrigere Kosten zu finden, wächst die Bedeutung der Miteinbeziehung von Menschen aus Offshore und Nearshore Ländern. Die Frage, die ich oft höre ist "Bin ich bereit für Offshoring?". Für viele Menschen scheint Offshoring etwas für die multinationalen Unternehmen zu sein, aber ist das wahr? Hängt die Bereitschaft von der Größe des Unternehmens, der Größe der Projekte oder von anderen Faktoren ab? Die Fragen, die man sich stellen muss sind folgende (nicht nach Wichtigkeit sortiert):
1. Habe ich ein wirkliches Problem und kann dieses durch Offshoring gelöst werden?
Wenn ihr Problem ist, dass "mein Unternehmen in seinem Wachstum gebremst ist, weil Ich die richtigen Talente nicht in der nähren Umgebung finden kann", dann haben sie ein wirkliches Problem, und es kann gelöst werden indem ein Offshore Arbeitspool angezapft wird. Wenn ihr Problem ist "Ich habe ein umfangreiches Software Projekt, dass man nicht selbst durchführen kann, weil es eine sehr enge Deadline hat" dann haben sie ein großes wirkliches Problem, aber dies würde nicht durch Offshoring gelöst werden. Höchstwahrscheinlich würde es ihr Problem nur größer werden lassen, weil man Zeit braucht, um zu lernen, wie man ein Offshoreteam lenkt und durch die zusätzlich benötigte Kommunikation werden sie viel wertvolle Zeit verlieren.The questions that you need to ask yourself are (not in order of importance):
1. Do I have a real problem that can be solved by going offshore?
If your problem is 'my company is stuck in its growth because I can't find the right talent locally', you have a real problem and it can be solved by tapping into an offshore labor pool. If your problem is 'I have a very complex software project which you can't do yourself because it has an incredibly tight deadline', you do have a real problem, but it's not going to be solved by going offshore. Most likely, it will make your problem only bigger, because you need time to learn how to manage the offshore team and you are going to loose valuable time with the extra communication required.
2. Do I have strong and documented processes?
The precondition for being able to manage external resources is having strong (internal) processes. If your processes are ad hoc, not given enough thought and not documented, offshoring will only result in more complexity. In a software outsourcing context, you might use the agile software methodology. But does everyone know exactly what he has to do? Did you document each step of the process? Does everyone understand what is expected of him? By putting your processes on paper, the way of working can be clearly articulated to the external people. Based on these processes, clear expectations can be set and you will have a good fundament.
3. Do I have the right management in place?
This question should be asked on two levels: top management and middle management. First of all, the top management team needs to make a conscious, long term strategic decision to offshore. The transition will need to be supported by the whole organization and the management team has a crucial role in ensuring this support. Second, it is crucial that somebody within your organisation is accountable for managing the relation with the external team. In a software nearshoring context, this would be an experienced project manager, preferably with some experience in managing a nearshore or offshore team. The person should have sufficient time to manage the external team on a daily basis, support them technically, communicate requirements clearly, organize meetings.
4. Is my company stable and ambitious?
It is hard to define the readiness by the size of your company. Offshoring is done by individuals as well as by the big multinationals. Assuming you run a company with more people than yourself, you do need some structure. Typically, a company that can say yes to 3 of the following factors, should have sufficient structure: exists more than 5 years, has more than 10 employees, makes more than a million USD in turnover, ambition to grow (substantially).
2. Heb ik goede en gedocumenteerde processen?
De voorwaarde voor het managen van externe mensen is het hebben van sterke (interne) processen. Als uw processen ad hoc zijn, als er niet genoeg over nagedacht is en het niet opgeschreven is, zal offshoring alleen maar voor meer complexiteit zorgen. Als we het hebben over software kunt u misschien gebruik maken van de agile software methodologie. Maar weet iedereen precies wat hij/zij moet doen? Heeft u elke stap van het process gedocumenteerd? Door uw processen op papier te zetten kan de manier van werken goed uitgelegd worden aan de externe mensen. Gebaseerd op deze processen kunnen duidelijke verwachtingen gearticuleerd worden en zal u een goed fundament hebben.
3. Heb ik het juiste management?
Deze vraag moet op twee niveaus gesteld worden: top management en midden management. Ten eerste moet het top management team een bewuste en strategische keus maken om gebruik te maken van offshoring. De overgang moet ondersteund worden door de hele organisatie en het management team heeft een cruciale rol om ervoor te zorgen dat deze ondersteuning ook plaatsvindt. Ten tweede is het van cruciaal belang dat iemand binnen uw organisatie verantwoordelijk is voor het managen van de relatie met het externe team. Als we denken aan software nearshoring zou dit een ervaren projectmanager zijn, het liefst iemand die ervaring heeft met het managen van een nearshore of offshore team. De persoon moet genoeg tijd hebben om het externe team dagelijks te managen, technisch te ondersteunen, duidelijke vereisten te communiceren en meetings te organiseren.
4. Is mijn bedrijf stabiel en ambitieus?
Het is moeilijk om precies aan te geven wanneer uw bedrijf er klaar voor is. Offshoring wordt door zowel individuen als grote multinationals gedaan. Als we ervan uit gaan dat u uw bedrijf runt met meerdere mensen heeft u structuur nodig. Als een bedrijf 'ja' kan zeggen tegen 3 van de volgende factoren zou het voldoende structuur moeten hebben: het bestaat meer dan 5 jaar, heeft meer dan 10 werknemers, heeft meer dan een miljoen omzet en heeft de ambitie om te groeien.
2. Har jag starka och dokumenterade processer?
Förutsättningen för att kunna hantera externa resurser är att ha starka (interna) processer. Om dina processer är ad hoc, dvs tillsatt för ett särskilt ändamål, inte ges tillräckligt med eftertanke och inte är dokumenterade, är risken att offshoring bara kommer att leda till mer komplexitet. När det gäller outsourcing av programmerings jobb kan du exempelvis använda en agilt arbetssätt. Men vet alla exakt vad de har att göra? Har du dokumenterat varje steg i processen? Förstår alla vad som förväntas av dem? Genom att skriva ner dina processer på papper, kan ditt arbetssätt bli tydligt uttryckt för externa personer. Baserat på dessa processer kan klara förväntningar ställas och du kommer att ha ett bra fundament att utgå ifrån.
3. Har jag rätt ledning på plats?
Denna fråga bör ställas på två nivåer: till ledningen och till chefer på mellannivå. Först av allt måste högsta ledningen göra ett medvetet, långsiktigt strategiskt beslut att använda offshoring. Övergången kommer att behöva stöd från hela organisationen och ledningen har en avgörande roll för att säkerställa detta stöd. För det andra är det avgörande att någon inom din organisation är ansvarig för att hantera relationen med det externa teamet. I offshoring av programmeringsjobb skulle detta kunna vara en erfaren projektledare, gärna med teknisk bakgrund. Personen bör ha tillräcklig tid för att hantera det externa teamet på daglig basis, stödja dem tekniskt, kommunicera arbetsuppgifter och organisera möten.
4. Är mitt företag stabilt och ambitiöst?
Det är svårt att definiera om ditt företag är redo eller ej baserat på storleken på ditt företag. Offshoring används såväl av små företag som av de stora multinationella företagen. Förutsatt att du driver ett företag med fler personer än dig själv, behöver du uppfylla vissa faktorer. Normalt bör ett företag som kan säga ja till 3 av följande faktorer vara redo för offshoring: det har existerat i mer än 5 år, har mer än 10 anställda, har mer än en miljon dollar i omsättning, har ambition att växa (ordentligt).
2. Habe ich klare und dokumentierte Arbeitsabläufe?
Die Voraussetzung, um in der Lage zu sein externe Ressourcen zu verwalten, ist es starke (interne) Prozesse zu haben. Wenn Ihre Prozesse ad hoc sind, sich über diese nicht genug Gedanken gemacht wird und diese nicht dokumentiert sind, wird Offshoring in noch größere Komplikation resultieren.  In einem Software Outsourcing Kontext, könnten Sie die agile Software Methodologie verwenden. Aber weiß jeder genau, was er zu tun hat? Haben Sie jeden Schritt des Prozesses dokumentiert? Weiß jeder, was von ihm erwartet wird? Durch das Niederschreiben Ihrer Prozesse kann die Arbeitsweise den externen Leuten deutlich artikuliert werden. Auf Grundlage dieser Prozesse können klare Erwartungen festgelegt werden und Sie werden somit eine gutes Fundament haben.
3. Habe ich das richtige Management im Einsatz?
Diese Frage sollte auf zwei Ebenen gestellt werden: top Management und mittleres Management. Zuerst, muss das Management bewusste, strategisch auf lange Zeit ausgerichtete Entscheidungen treffen, um Offshore zu gehen. Dieser Wandel muss von der gesamten Organisation unterstützt werden und das Management Team spielt eine bedeutende Rolle in Hinblick auf die Sicherung dieser Unterstützung. Zweitens, ist es entscheidend, dass jemand innerhalb ihrer Organisation für die Verwaltung der Beziehung zu dem externen Team verantwortlich ist. Diese Person sollte genügend Zeit haben, das externe Team auf einer täglichen Basis zu verwalten, sie technisch zu unterstützen, klar und deutlich über Notwendigkeiten zu kommunizieren und Meetings zu organisieren.
4. Ist mein Unternehmen stabil und ehrgeizig?
Es ist schwierig die Bereitschaft anhand der Größe ihres Unternehmens zu bestimmen. Offshoring wird von Individuen genauso wie von den großen multinationalen Unternehmen betrieben. Angenommen Sie haben ein Unternehmen mit mehr Leuten als nur Ihnen, dann brauchen Sie Struktur. Normalerweise sollte ein Unternehmen, das zu drei der folgenden Faktoren ja sagen kann, über eine ausreichende Struktur verfügen: besteht seit mehr als 5 Jahren, hat mehr als 10 Angestellte erwirtschaftet mehr als eine Millionen USD Umsatz, Ehrgeiz zu wachsen (substantiell).