Is managing remote teams different from managing a local team?Is het managen van een team op afstand anders dan het managen van een lokaal team?Är det någon skillnad mellan att leda team på distans och att leda team lokalt? Ist das Managen von entfernten Teams anders als das Verwalten von lokalen Teams?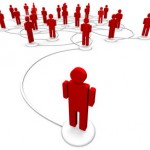 I recently read an interesting discussion on Quora. I love the reply of Venkatesh Rao. I am currently writing a book on managing remote teams and engage many experts from around the world to write about the best practices on offshoring and nearshoring. Here is the reply he posted:
This is a huge topic, and hundreds of people weigh in every day with thoughts ranging from book-length to tweet-sized.
I have read far too much of it. For a long time I took the topic seriously and looked for substantial ideas, models and theories. I found none. And I couldn't make up any myself either. So I concluded: 99.99% of things written/said about this topic are complete dreck. Here's why.
Managing distributed teams is a subdiscipline of managing teams of any sort to begin with.
Most people who ask or try to answer this question skip the more basic step of becoming good at management first. Most of them are terrible at it.
So face-to-face or distributed, they fail. But if the situation happens to be distributed, there is a convenient situational factor to blame.
People management involves a dozen difficult psychology problems. The fact of a team being "distributed" is basically irrelevant. It is just another situational variable to deal with, like limited budgets, annoying executives, depressed reports, disruptive team members, bad software and so forth.
If you've learned to think your way around all the other age-old parts of management, "distributed" is just another logistics problem to solve. There's nothing particularly unique or new about it.
So why has this topic attracted so much attention in recent times?
Two simple reasons. 
First, there's a lot more of it happening, with mobile and virtual workers all over the place. If there's a lot of something happening, it must be important, right? There's a lot of Lady Gaga going on right now, so she must be important.
Second, a lot of people have tools and technologies to sell that solve technical logistics problems (hearing the voice or seeing the face of someone on the other side of the world). One way to sell these tools is to talk far too much (and way more than necessary) about the supposedly "unique" problems of managing with these tools.
In my experience, given 2 unique people management problems, one face-to-face and the other distributed, if you assess the top 2-3 problems of each team, the chances are very low that being distributed (or not) is actually a causal factor. It is simply an irrelevant variable most of the time.
I mean, think about it. The Rothschild brothers ran most of Europe's banking with a "distributed team" that ran entirely on letters and couriers. Did they whine about the problems of distributed teams? Cardinal Richelieu ran a formidable spy network across the continent. Did he worry about how managing through invisible ink was different from managing face to face? Or did he focus on the basic people problems?
That said "distribution" does have a lot of significance, but not to management of teams. The impact is at a much more fundamental level, having to do with the relationship between people and organizations, and the future of organizations themselves. A lot of people are realizing they don't need traditional employment models at all. Being virtual helps them realize that. They start to orbit away from their traditional relationship with organizations and may decide to go free agent for instance. That's a macroeconomic trend that is too big to influence with management practices. In other words, distribution and virtualization make "managing teams" in the traditional sense moot, because their main effect is to make traditional teams slowly disappear.
So the right question in a sense, is not "how do you manage a distributed team?" but "how do you manage a team comprising people with very non-traditional employment relationships to each other and to the organization, if there is even an organization anchoring the relationship."
I hadn't come across a thought like Venkatesh shares yet. The answer makes me think 'am I thinking too complex or is the reality of managing remote teams actually complex?'
I agree with Venkatesh that managing teams in general is challenging for most people. It starts with getting the right people on your team, getting them in the right seats and then making them do the right things. That's not easy and many organisations and projects fail just there. But where I can not agree is that the problem in managing remote teams is in the managing of the teams only. I believe that having people distributed adds to the complexity substantially.
Having people co-located has many subtle advantages that one needs to try and simulate when people work remotely. My whole company is 'virtual', even my Dutch sales people are working remotely as do all of my developers in our offices in Ukraine and India. If I visualize having all of those people in my Dutch office, my life would be wonderfull! The subtle things that influence the organisation of teams are:
Less face-to-face time
Missing the non verbal cues that Skype can't show you.
Not being able to see how the person on your teams feels/behaves.
Less in between jobs talking about the business and the projects you work on.
Missing the energy of a CEO or founder on the direction of the company.
No contact with end users of the product.
The need to fully manage the team on output, by using clear metrics and reporting.
Cultural differences, that are easier to bridge if people spend all day in one office.
Then there are of course the obvious factors like different time zones and distance.
And there are also points where I fully agree with Venkatesh. By focusing on people and managing a team, you reduce the complexity in your thinking. It comes down to: hiring the right people and implementing the right processes and communication with those people. When a team works in one location, it is normal for people to invest time to understand the other people, to build a process that works for all members of the team and find a way to communicate with each individual.
Somehow, many people expect this to be different in a distributed environment. Send the requirements offshore, sit and wait what comes back. Then if the remote team didn't ask questions, it either means all is fine or it is surprising. Two weeks later we'll see what they deliver. And if the delivery is not as expected, we pull the plug. I can hardly imagine that any project leader would treat a team member locally the same way. He's invest time in understanding the person, ensuring that he knows what the requirements mean (even if he's too shy to ask questions or feels he's not allowed to ask questions). There would be a lot of communication and help. And that is what needs to be done in a remote setting as well.
The concluding remark of Venkatesh is also interesting. The underlying problem in working with remote teams might be the way companies organize. Instead of having employees in one office on a labor-contract, 'free agents' are used. If not free agents, then employees of a company in another country. This absolutely has an influence on the way we work as the company culture of the remote team might be totally different from yours. And freelancers in another country hold different values and beliefs from what you'd like in your local employees.
In our company, we try to bridge this by enabling our customers to pick their own team members that will work for them from our remote office. On top of that, we enable them to treat the team members the same way as their own, making them part of their company. We encourage them to send us presents, mugs, share their core values, explain their vision to the team and have many trips back and forth. With freelancers we've tried this as well and I have never seen this work when they are remote. There can never be the level of bonding that's needed to build a solid high productive remote team unless they remove the word 'free' in freelancer.
In conclusion: looking at managing remote teams from the same angle as managing local teams, simplifies our thinking and makes us focus on the most crucial aspects (getting the right people in the right seats doing the right things) of making offshoring work. At the same time, we do need to identify and manage around the things that offshoring adds to the complexity of organisation.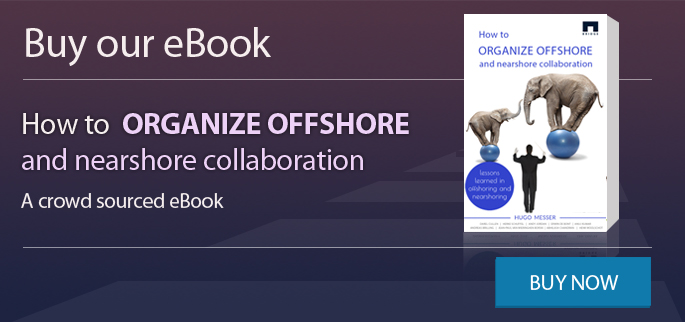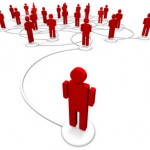 Ik heb recentelijk een interessante discussie gelezen op Quora. Ik vind vooral de reactive van VenkateshRao leuk. Ik schrijf momenteel een boek over het managen van teams op afstand en betrek daar experts van over de hele wereld bij om een stuk te schrijven over de beste praktijken over offshoring en nearshoring. Hier is een antwoord dat iemand heeft geplaatst:
Dit is een groot onderwerp waar honderden mensen dagelijks in gedachten mee bezig zijn die variëren van boeklengtes tot tweet-groottes.
Ik heb er veel te veel over gelezen. Voor een lange tijd heb ik dit onderwerp heel serieus genomen en gekeken naar substantiële ideeën, modellen en theorieën. Ik heb er geen enkele gevonden en ik kon ze ook niet zelf bedenken. Daarom heb ik de conclusie getrokken dat 99,99% van de die geschreven/gezegd zijn over dit onderwerp complete onzin zijn. En dit is waarom.
Het managen van gedistribueerde teams is een subdiscipline van het managen van welk team dan ook om maar mee te beginnen.
De meeste mensen die deze vraag stellen of proberen te beantwoorden, slaan de meer fundamentele stap over van het goed worden in managen. De meeste zijn hier slecht in.
Dus het maakt niet uit of het face-to-face of gedistribueerd is, ze falen. Maar als de situatie toevallig gedistribueerd is, dan kan de schuld worden gegeven aan een toevallige situationele factor.
Mensen management omvat een tiental moeilijke psychologische problemen. Het feit dat een team "gedistribueerd/verdeeld" wordt is eigenlijk irrelevant. Het is gewoon een situationele variabele waar mee omgegaan moet worden zoals budgets, vervelende leidinggevenden, depressieve rapporten, storende teamleden, slechte software, enzovoort.
Als je geleerd hebt om anders te denken dan de eeuwenoude delen van management, dan is "verdeeldheid" gewoon een ander logistiek probleem dat opgelost moet worden. Dat is nietietsunieks of ietsnieuws.
Dus waarom heeft dit onderwerp tegenwoordig zoveel aandacht gekregen?
Twee simpeleredenen.
Ten eerste, er gebeurt veel meer met alle mobiele en virtuele werknemers overal. Als er iets veel gebeurd dan moet het wel belangrijk zijn toch? Lady Gaga zie je ook overal, dus zij moet ook wel belangrijk zijn.
Ten tweede, veel mensen hebben de tools en de technologie om te verkopen om die technische logistieke problemen op te lossen (het horen van een stem of het zien van een gezicht van iemand aan de andere kant van de wereld). Een manier om het te verkopen is door er veel over te praten (veel meer dan nodig) over de zogenaamde "unieke" problemen van het managen met deze tools.
In mijn ervaring, uitgaande van 2 unieke mensen management problemen, één face-to-face en de andere gedistribueerd, als je de top 2-3 problemen van elke team beoordeeld, dan zijn de kansen erg klein dat het gedistribueerd zijn (of niet) eigenlijk een causale factor is. Het is simpelweg vaak een irrelevante variabele.
Ik bedoel, denk er maar eens over na. The Rothschild broers beheerde de meeste Europese banken met een "gedistribueerd team" dat volledig op brieven en koeriers liep. Waren zij aan het zeuren over de problemen van het "gedistribueerd" zijn? Cardinaal Richelieu managede een formidabel spionnetwerk door het hele continent. Maakte hij zich zorgen om hoe het anders managen was met onzichtbaar inkt in plaats van face-to-face? Of lag zijn focus op de basisproblemen van de mensen?
Dat gezegd hebbende, "distributie" heeft een zekere invloed, maar niet op het management van teams. De impact zich veel meer op een fundamentele level dat te maken heeft met de relatie van mensen en organisaties en de toekomst daarvan. Veel mensen realiseren dat ze helemaal geen traditionele werknemers modellen nodig hebben. Het virtueel zijn helpt hen daarmee. Ze beginnen zich een weg te banen van hun traditionele relatie met organisaties en kunnen bijvoorbeeld besluiten om als free agent aan het werk te gaan. Dat is een macro-economische trend dit te groot is om management praktijken te beïnvloeden. In andere woorden, distributie en virtualisatie maken "managing teams" in de traditionele mood, omdat het langzaam laten verdwijnen van traditionele teams hun belangrijkste effect is.
Dus de juist vraag in zekere zin is niet "hoe manage je een gedistribueerd team?" maar "hoe manage je een team met mensen met een niet-traditionele werknemers relatie tegenover collega's en de organisatie, in ieder geval als er een organisatie is die de relatie bewerkstelligd."
De gedachte van Venkatesh was nog niet in me opgekomen. Het antwoord zet me aan het denken 'denk ik te complex of is het managen van mensen op afstand echt complex?'
Ik ben het met Venkatesh eens dat het managen van teams in het algemeen een uitdaging is voor de meeste mensen. Het begint met de juiste mensen aan je team toevoegen, hen de juiste positie geven en daarna hen de juiste taken uit laten voeren. Dat is niet gemakkelijk en verschillende organisaties en projecten falen juist op dat gebied. Maar waar ik niet mee eens ben is dat het probleem van managen van een remote team ligt bij het managen van het team alleen. Ik geloof dat het hebben van gedistribueerde mensen de complexiteit wel degelijk vergroot.
Heb hebben van co-locatedmensen heeft vele subtiele voordelen dat iedereen zou moeten uitproberen en stimuleren als mensen op afstand werken. Mijn gehele bedrijf is 'virtueel', zelfs mijn Nederlandse sales mensen werken op afstand net als al mijn ontwikkelaars in onze kantoren in Oekraïne en India. Als ik me visualiseer dat ik al die mensen in mijn Nederlandse kantoor heb, dan zou mijn leven fantastisch zijn! De subtiele dingen die de organisatie van teams beïnvloeden zijn:
Minder face-to-face tijd
Het missen van non-verbale signalen die Skype u niet kan laten zien
Niet in staat zijn om te zien hoe de persoon in je teams zich voelen/gedragen
Minder in between jobs praten over het bedrijf en de projecten waar u aan werkt.
Het missen van de energie van een CEO of stichter in de directie van het bedrijf
Geen contact met de eindgebruikers van het product
De noodzaak om het team op de productie volledig te beheren, door het gebruik van duidelijke statistieken en rapportage
Culturele verschillen, die makkelijker te overbruggen zijn als mensen de hele dag doorbrengen in een kantoor
Dan zijn er natuurlijk de voor de hand liggende factoren zoals verschillende tijdzones en afstanden
En er zijn ook punten waar ik het volledige met Venkatesh eens ben. Door het focussen op mensen het managen van een team reduceert u de complexiteit in uw denken. Het komt neer op: het huren van de juiste personen en het implementeren van de juiste processen en communicatie met deze personen. Als een team op één locatie werkt is het normaal dat er tijd in elkaar wordt gestoken om elkaar te begrijpen. Een manier opbouwen dat voor iedereen in het team werkt en een manier vinden om met elk individu om te gaan.
Op de ene of andere manier verwachten veel mensen dat dit in een gedistribueerde omgeving anders zou zijn. Stuur de eisen offshore en wachten wat er terug zal komen. Als het offshore team geen vragen heeft gesteld kan betekenen dat alles goed is of dat het een verrassing is. Twee weken later zullen we zien wat zij zullen afleveren. En als de levering niet is zoals we verwachten, trekken we de stekker eruit. Ik kan me niet voorstellen dat een project leider op deze manier zijn werknemers zou behandelen als zij op dezelfde locatie aan het werk zijn. Hij investeert zijn tijd in het kennis maken met de werknemers om ervoor te zorgen dat de eisen duidelijk zijn (zelfs als hij te verlegen is om dit te vragen of het gevoel heeft dat hij geen vragen mag stellen). Er zal een hoop communicatie zijn en een hoop hulp. En dat zou in een remote situatie precies hetzelfde moeten zijn.
De slotopmerking van Venkatesh is ook interessant. Het onderliggende probleem met het werken van remote team kan de manier van organiseren van het bedrijf zijn. In plaats van werknemers te hebben in één kantoor op een werkcontract worden 'free agents' gebruikt. Als het geen free agents zijn, dan werknemers van een bedrijf in een ander land. Dit heeft absoluut een invloed op de manier van werken binnen het bedrijf want de werkcultuur van het remote team kan heel anders zijn dan die van u. En freelancers in een ander land hebben verschillende waarden en overtuigingen van wat u leuk vindt aan uw lokale werknemers.
In ons bedrijf overbruggen we dit door het mogelijk te maken dat de klanten hun eigen teamleden uit kunnen kiezen die voor hem/haar zullen werken vanuit ons offshore kantoor. Daar bovenop maken we het mogelijk om hen te behandelen als eigen teamleden, waardoor zij een deel van het bedrijf worden. We moedigen ze aan om geschenken, mokken en kernwaarden te sturen. Moedigen ze aan om hun visie uit te leggen aan het team en vaak heen en weer te reizen. We hebben dit ook met freelancers geprobeerd en ik heb dit nooit zien slagen als zij offshore werken. Er kan nooit de connectie met die mensen ontstaan dat nodig is om een solide hoog producerend team te krijgen tenzij het woord 'free' verwijderen in freelancer.
In conclusive: kijkende naar het managen van remote team vanuit dezelfde hoek als het managen van een lokaal team, vereenvoudigd ons denken en zorgt voor een betere focus op de meest cruciale aspecten van offshore werk (het verwerven van de juiste mensen voor de juiste posities met de juiste taken). Tegelijkertijd, moeten we de toevoegende waarde van offshoring aan de complexiteit van de organisatie identificeren en managen.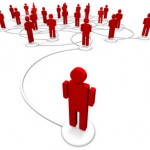 Jag läste nyligen en intressant diskussion på Quora och gillar svaret från Venkatesh Rao. Just nu skriver jag en bok om hur man hanterar team på distans och engagerar experter runt om i världen att skriva om de bästa metoderna för off- och nearshoring. Här är hans svar (översatt från engelska):
Det här är ett stort ämne, där hundratals personer väger in varje dag med tankar i boklängd till tweet-storlek.
Jag har läst allt för mycket av det. Väldigt länge tog jag ämnet på allvar och letade efter stora idéer, modeller och teorier. Jag hittade ingenting och jag kunde inte hitta på något själv heller. Så jag sammanfattade det hela med att 99,99% av det som skrivs/sägs i ämnet är fullständigt nonsens. Här är anledningen.
Att hantera distribuerade team är, till att börja med, en underdisciplin till att hantera team av alla slag.
De flesta personer som frågar eller försöker att besvara den här frågan hoppar över det mest grundläggande steget för att först bli bra på att leda. De flesta av dem är fruktansvärt dåliga på det.
Så oavsett om det är face-to-face eller distribuerat kommer de att misslyckas. Men om situationen råkar vara distribuerat ledarskap är en bekväm situationsanpassad faktor att kunna skylla ifrån sig.
Att leda personer innebär ett dussin svåra psykologiska problem. Det faktum att ett team är distribuerat är i grunden irrelevant. Det är bara en annan situationsanpassad variabel att ta itu med, såsom begränsad budget, irriterande chefer, deprimerade rapporter, störande gruppmedlemmar, dålig mjukvara och så vidare.
Om du har lärt dig att tänka din väg runt alla de andra föråldrade delarna av ledarskap är distribuerat ledarskap enbart ett logiskt problem att lösa. Det är inget unikt eller nytt i det.
Så varför har detta ämne fått så stor uppmärksamhet den senaste tiden?
Två enkla anledningar.
Till att börja med är det mycket mer som händer, med mobila och virtuella anställda överallt. Om det händer mycket av någonting måste det vara något viktigt, eller hur? Det är mycket om "Lady Gaga" just nu så hon måste vara viktig.
Dessutom har många verktyg och tekniker att sälja, som kan lösa de tekniska logistikproblemen (att höra rösten av eller se ansiktet på någon på andra sidan världen). Ett sätt att sälja dessa verktyg är att prata alldeles för mycket (och långt mer än nödvändigt) om de påstådda "unika" problemen i att hantera dessa verktyg.
Min erfarenhet visar att, utifrån två unika problem i ledarskap; face-to-face och distribuerat, om du bedömer de två till tre största problemen i ett team är chansen mycket liten att distribution (eller inte) faktiskt är en orsaksfaktor. Det är helt enkelt en irrelevant variabel för det mesta.
Jag menar, tänk på det. The Rothschild brothers styrde de flesta av Europas banker med ett "distribuerat team", som körde helt på brev och kurirer. Klagade de på problemen med distribuerade team? Kardinal Richelieu drev ett fruktansvärt spionnätverk över kontinenten. Oroade han sig över hur styrandet med osynligt bläck skiljde sig från styrande face-to-face? Eller fokuserade han på de grundläggande problemen bland människor?
Med det sagt, att distribuera har en stor betydelse, men inte när det kommer till styrande av team. Effekten är på en mycket mer grundläggande nivå, som har att göra med relationen mellan människor och organisationen, och framtiden för organisationerna själva. Många inser att de inte behöver traditionella anställningsmodeller över huvud taget. Att vara virtuell hjälper de att inse det. De börjar att kretsa bort från deras traditionella relationer med organisationer och kan kanske bestämma sig för att frilansa till exempel. Det är en makroekonomisk trend, som är för stor för att påverka med ledarskapsmetoder. Med andra ord, distribution och virtualisering gör "styrgrupperna" i traditionell mening omtvistad, eftersom deras huvudsakliga effekt är att göra att traditionella team sakta försvinner.
Så den rätta frågan i en mening är inte "Hur leder du ett distribuerat team?" utan "hur leder du ett team bestående av personer med väldigt otraditionella anställningsförhållanden till varandra och till organisationen, om det ens finns en organisation som förankrar relationen?"
Jag har inte stött på en tanke som den som Venkatesh delar med sig av. Svaret får mig att tänka "jag tänker alltför komplicerat eller är verkligheten att styra på distans faktiskt komplicerat?"
Jag håller med Venkatesh i det att leda team är i allmänhet en utmaning för många. Det börjar med att hitta de rätta personerna till teamet, att få de på rätt platser och sedan få dem att göra rätt saker. Det är inte enkelt och många organisationer och projekt misslyckas just där. Men jag kan inte hålla med om att problemet med att leda avlägsna team ligger i problemet att enbart leda ett team. Jag anser att ha personer utfördelade adderar komplexiteten avsevärt.
Att ha lokalt anställda har många subtila fördelar, som man måste försöka simulera när människor arbetar på distans. Hela mitt företag är "virtuellt", till och med mina holländska säljare och utvecklare i Ukraina och Indien arbetar på distans. Om jag föreställer mig att alla dessa personer arbetar på mitt kontor i Nederländerna skulle mitt liv vara underbart. De subtila saker som påverkar organisationen kring teamen är:
mindre tid åt face-to-face
ser inte de icke-verbala ledtrådar som Skype inte kan visa dig
inte kunna se hur människorna i ditt team mår/beter sig
mindre mellan-jobb-prat om företaget och projekten du arbetar med
sakna energin från en VD eller ägare i företagets ledning
ingen kontakt med slutanvändarna av produkten
behovet av att fullt ut styra produktionsteamet med tydliga mätetal och rapportering
kulturella skillnader, som är lättare att överbrygga om personerna spenderar hela dagar på samma kontor
och givetvis de uppenbara faktorerna såsom olika tidszoner och avstånd.
Det finns också punkter när jag håller med Venkatesh fullständigt. Genom att fokusera på människor och ledarskap av team, minskar du komplexiteten i ditt tänkande. Det handlar om: att anställa rätt personer och genomföra rätt processer och kommunikation med dessa. När ett team arbetar på en och samma plats är det normalt att lägga tid på att förstå varandra, att skapa en process som fungerar för alla i teamet och hitta ett sätt att kommunicera med varje individ.
På något sätt förväntar sig många att detta är annorlunda i en distribuerad miljö. Skicka kraven offshore och sitta och vänta på vad som kommer tillbaka. Sen om teamet på distans inte ställer frågor betyder det antingen att allt är bra eller att det är förvånande. Två veckor senare får vi se vad de levererar. Om leveransen inte är som förväntat avslutar vi kontakten. Jag kan knappast tänka mig att en projektledare skulle behandla sina lokalt anställda på samma sätt. Han skulle lägga ner tid på att förstå personen, försäkra sig om att han förstår vad kraven innebär (även om han är för blyg för att ställa frågor eller känner att han inte tillåts ställa frågor). Det skulle finnas kommunikation och hjälp. Det är vad som behövs göras i en avlägsen miljö också.
Venkatesh avslutande anmärkning är också intressant. Det underliggande problemet i att arbeta med avlägsna team kan vara sättet företaget organiserar. Istället för att ha anställda på ett kontor på ett arbetskontrakt används frilansare. Om det inte är frilansare är det anställda på ett företag i ett annat land. Detta har absolut en inverkan på hur vi arbetar, eftersom arbetskulturen i det avlägsna teamet kan skilja sig från din egna. Och frilansare i ett annat land har andra värderingar och övertygelser från vad du vill ha bland dina lokalt anställda.
I vårt företag försöker vi överbrygga detta genom att göra det möjligt för kunder att själva välja medlemmar i teamet, som ska arbeta för dem från våra avlägsna kontor. Dessutom gör vi det möjligt att behandla dem på samma sätt som sina egna anställda, vilket gör dem till en del av företaget. Vi uppmuntrar de att skicka presenter, muggar, dela sina kärnvärden, förklara deras vision för teamet och göra många resor fram och tillbaka. Vi har testat detta även på frilansare och jag har aldrig sett att detta fungerar när de arbetar på distans. Det kan aldrig vara graden av bindande som behövs för att bygga ett stabilt och produktivt avlägset team om de inte tar bort "fri" i frilansare.
Sammanfattningsvis: att titta på ledandet av avlägsna team på samma sätt som ledandet av lokala team förenklar vårt tänkande och får oss att fokusera på de viktigaste aspekterna (få rätt personer på rätt platser och göra rätt saker) för att skapa arbete offshore. Samtidigt behöver vi identifiera och arbeta runt de saker som offshoring adderar till komplexiteten i organisationen.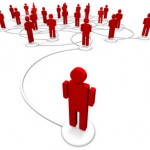 Ich habe kürzlich eine interessante Diskussion auf Quora gelesen. Ich liebe die Antwort von VenkateshRao. Ich schreibe zur Zeit ein Buch über das Managen von entfernten Teams und beteilige viele Experten rund um den Globus daran, die über Erfolgsmethoden des Offshoring und Nearshoring. Hier ist die Antwort, die er veröffentlichte:
Das ist ein großes Thema und hunderte Personen äußern sich täglich in Form eines Buches oder einer Tweets dazu.
Ich habe zu viel darüber gelesen. Ich habe das Thema für eine lange Zeit ernst genommen und schaute nach wesentlichen Ideen, Modelle und Theorien. Ich fand keine. Und ich konnte selbst auch keine aufstellen. Also schlussfolgerte ich, dass 99.99% der geschriebenen und gesagten Dinge zu dem Thema kompletter Nonsense sind. Hier ist der Grund.
Das Managen von verteilten Teams ist eine Teildisziplin des Verwaltens von jeder Art von Teams.
Die meisten Personen, die diese Frage stellen oder probieren sie zu beantworten, überspringen den Grundschritt zuerst das Managment selbst gut zu beherrschen. Viele von ihnen sind furchtbar darin.
Also ob von Angesicht zu Angesicht oder auf großer geografischer Distanz, sie scheitern beim Verwalten. Aber handelt es sich um eine Situation in der Ferne, ist es ein Leichtes es auf den situativen Fator zu schieben.
Das Managen von Menschen involviert ein Duzent schwieriger psychologischer Probleme. Das Fakt, dass es sich um ein "verteiltes" Team handelt ist eigentlich irrelevant. Es ist nur eine weitere situative Variable mit der umgegangen werden muss, wie begrenzte Budgets, enervige Führingskräfte, rückläufige Berichte, störende Teammitglieder, schlechte Software und so weiter.
Wenn Sie gelernt haben mit all den anderen uralten Managmentbereichen umzugehen, ist die Verteilung des Teams nur ein anderes logistiges Problem zum Lösen. Es gibt nichts besonders Einzigartiges oder Neues dabei.
Also warum hat das Thema so viel Aufmerksamkeit in der letzen Zeit erhalten?
Zwei einfache Gründe.
Erstens, zur Zeit bewegt sich überall viel bei dem Thema mobile und virtuelle Arbeitskräfte. Wenn viel, über ein Thema berichtet wird; muss es wichtig sein, richtig? Es wird viel über Lady Gaga berichtet, also muss sie wichtig sein.
Zweitens, viele Menschen haben Werkzeuge und Technologien gekauft, um technische Logistikprobleme (das Hören einer Stimme und das Sehen eines Gesichts von jemanden auf der anderen Seite der Erde). Ein Weg diese Werkzeuge zu verkaufen, ist viel mehr über die wahrscheinlich "einzigartigen" Probleme des Verwaltens mit diesen Werkzeugen zu reden (und viel mehr als nötig).
Aus meiner Erfahriung, erfasst man bei einen lokalen Team und einem verteilten Team die menschlichen Managementprobleme, sind unter den Top 2-3 Problemen der beiden Teams die Chancen sehr gering, dass der Fakt des Entfernseins (oder auch nicht) tatsächloch kein kausaler Faktor ist. Es ist einfach eine irrelevante Variable über die meiste Zeit.
Ich meine, denken Sie einmal über folgendes nach: Die Rothschild Brüder führen die meisten europäischen Banken mittels eines "verteilten Teams", das ausschließlich mit Buchstaben und Kurieren funktioniert. Haben die sich über Probleme mit verteilten Teams beschwert? Cardinal Richelieu führt ein formidables Spionagenetzwerk auf dem ganzen Kontinent. Hat er sich Sorgen gemacht, wie das Verwalten mittels virtueller Tinte im Vergleich zum Managen von Angesicht zu Angesicht ist? Oder fokusierte er sich auf die grundlegenden menschlichen Probleme?
Das bedeutet, dass "die Verteilung" eine Reihe von Besonderheiten hat, aber nicht im Bezug auf das Managen von Teams. Die Wirkung ist viel mehr auf einer grundlegenden Ebene und hat mit der Beziehung zwischen Personen und Unternehmen sowie der Zukunft von Firmen selbst zu tun. Viele Personen realisieren, dass sie kein traditionelles Angestelltenmodell verfolgen müssen. Virtuell zu sein, hilft ihnen es zu realisieren. Sie beginnen
Sie beginnen weg von ihrer traditionellen Beziehung mit Firmen zu rudern und entscheiden sich vielleicht für einen Freiberufler. Das ist ein makroökonomischer Trend, der zu groß ist, um ihn mit Managementpraktiken zu beeinflussen. Anders gesagt, Distribution und Virtualisierung machen das "Führen von Teams" im traditionellen Sinne strittig, weil ihre Hauptwirkung ist es traditionelle Teams langsam verschwinden zu lassen.
Also ist die richtige Frage in diesem Sinne nicht "wie verwaltet man ein verteiltes Team?" sondern "wie schaffen Sie es ein Team aus Menschen mit sehr untypischen Arbeitsbeziehungen zu einander sowie ein Unternehmen zu managen, wenn sogar ein Unternehmen die Beziehung verankert."
Ich wäre nicht auf den Gedanken gekommen, wie den Venkatesh mit uns geteilt hat. Die Antwort lässt mich denken: denke ich zu komplex, oder ist die Realität des Managen von fernen Teams wirklich komplex?
Ich stimme mit Venkatesh überein, dass das Managen von Teams im Allgemeinen für die meisten Menschen eine Herausforderung ist. Es beginnt dabei, die richtigen Personen für Ihr Team zu bekommen, diese Personen auf die Position zu setzen und sie dann dazu zu bringen, die richtigen Dinge zu tun. Das ist nicht einfach und viele Unternehmen und Projekte scheitern genau an dieser Stelle. Aber bei was ich nicht zustimmen kann, ist dass das Problem des Managen von entfernten Teams allein bei der Führung des Teams liegt. Ich glaube, wenn man verteilte Teammitglieder hat, wird die Komplexität erheblich erhöht.
Angestellte in einem Büro sitzen zu haben hat viele kleine Vorteile, die man bei einem verteilten Team anregen und versuchen zu erreichen sollte. Meine ganze Firma ist "virtuell", sogar meine niederländischen Vertriebsleute arbeiten entfernt von einander, sowie alle meiner Softwareentwickler in unseren Büros in der Ukraine und in Indien. Wenn ich mir vorstelle all diese Personen in meinem holldändischen Büro zu haben, wäre mein Leben wundervoll! Die subtilen Dinge, die eine Organisation eines Teams beeinflussen sind:
1. weniger Zeit von Angesicht zu Angesicht
2. Fehlen von non-verbalen Signalen, die Skype Ihnen nicht zeigen kann
3. nicht in der Lage sein, die Gefühle und Verhaltensweisen Ihres Teams zu sehen
4. weniger Austausch über die Branche und Projekte an denen Sie arbeiten
5. Fehlen der Energie des Geschäftsführers oder Eigentüners im Bezug auf die Ausrichtung der Firma
6. kein Konakt mit den Endverbrauchern des Produktes
7. Notwendigkeit der völligen Kontrolle bei der Arbeitsleistung mittels der Verwendung von klaren Metriken und Berichten
8. kulturelle Unterschiede, die einfacher sind zu überwinden, wenn die Personen den ganzen Tag in einem Büro verbringen
9. es gibt natürlich auch die offensichtlichen Faktoren, wie die unterschiedlichen Zeitzonen und die Distanzen
Und es gibt auch Punkte bei denen ich Venkatesh voll zustimme. Beim Fokusieren auf Personen und dem Management eines Teams, reduzieren Sie die Komplexität in Ihrem Denken. Es kann auf folgendes herunter gebrochen werden: Einstellen von den richtigen Personen und das Implementieren der richtigen Prozesse und die Kommunikation mit diesen Personen. Wenn ein Team an einem Ort arbeitet, ist es normal, dass die Mitglieder Zeit investieren um die anderen verstehen zu lernen; einen Arbeitsprozess zu schaffen, der für alle Mitglieder funktioniert und einen Weg zu finden, wie man mit einander kommunziert.
Irgendwie erwarten viele Menschen, dass dies bei einem entfernten Team anders ist. Senden Sie die Anforderungen offshore, warten Sie was zurück kommt. Wenn das entfernte Team keine Fragen stellt, bedeutet dies entweder alles ist gut oder oder es ist überraschend. Zwei Wochen später werden wir sehen was sie uns abliefern. Und falls die Lieferung nicht wie erwartet ist, ziehen wir die Bremse. Ich kann mir kaum vorstellen, dass irgendein Projektleiter auf die gleiche Art und Weise ein Mitglied des lokalen Teams so behandeln würde. Er investiert Zeit die andere Person zu verstehen, um sicherzustellen dass er die Anforderungen versteht (auch wenn er zu schüchtern ist, um Fragen zu stellen oder wenn der das Gefühl hat keine Fragen stellen zu dürfen). Es gäbe in diesem Fall viel Kommunikation und Hilfe vor Ort. Und das ist auch notwenidig in einem entfernten Team.
Die Schlussbemerkung von Venkatesh ist auch sehr interessant. Das grundlegende Problem bei der Arbeit mit entfernten Teams könnte die Art sein, wie Unternehmen sich organisieren. Anstatt Mitarbeiter in einem Büro auf Basis eines Arbeitsvertrages werden "freie Agenten" verwendet. Falls keine freien Agenten genutzt werden, dann Angestellte einer Firma in einem anderem Land. Das hat absolut einen Einfluss auf die Arbeitsweise, zum Beispiel kann die Unternehmenskultur des geografisch entfernten Teams total verschieden sein im Vergleich zum lokalen Team. Und Freischaffende in einem anderen Land haben verschiedene Werte und Meinungen im Gegensatz zu Ihren lokalen Angestellten.
In unserer Firma probieren wir dies dadurch zu überbrücken, dass wir unseren Kunden ermöglichen ihre eigenen Teammitglieder, die für sie in unserem Offshore-Büro arbeiten, auszuwählen. Weiterhin ermöglichen wir ihnen, die Teammitglieder so zu behandeln, als wären sie ihre eigenen. Damit werden die Teammitglieder Teil ihrer Firma. Wir ermutigen sie uns Geschenke, Becher zu schicken, die Unternehmenswerte zu teilen, ihre Vision dem Team zu erklären und sich gegenseitig zu besuchen. Wir haben das auch mit Freischaffenden probiert und ich habe diese Arbeit nie gesehen, wenn sie entfernt waren. Es kann nie das erforderliche Niveau an persönlicher Bindung entstehen, um ein solides produktives Team in der Ferne zu bauen, wenn sie nicht das Wort "frei" in Freiberufler entfernen.
Schlussfolgerung: Das Betrachten von entfernten Teams aus dem gleichen Blickwinkel wie das Managen von lokale Teams vereinfacht unsere Denkweise und lässt uns auf die wichtigsten Aspekte eines funktionierenden Offshorings fokussieren (die richtigen Personen auf die richtigen Positionen zu setzen, die die richtigen Dinge tun). Zur gleichen Zeit müssen die Dinge identifizieren werden, durch die Offshoring die Komplexität der Organisation erhöht.