Is it necessary to move work to low-wage countries?Is het noodzakelijk om werk naar lage lonen landen te verplaatsen?Är det nödvändigt att flytta arbetskraft till lågavlönade länder? Ist es notwendig Arbeit an Niedriglohnländer zu verlagern?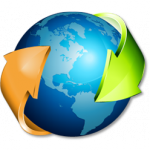 A journalist from Computable, asked me to give a reaction to this very interesting theorem:
'Only by moving as much as possible work to low-income countries like India, Dutch ICT-businesses can keep their head above the water.'
Do you agree with this theorem and why?
My answer is 'yes and no'. We offer offshoring services ourselves and I understand the thought behind the question. The situation is not really black and white I think. It is good for businesses to replace their work to low-income countries for a couple of reasons. The most important one is access to talent. Second reason is saving on costs. Companies can flower because they have smart people working for them who can produce smart products. If a company can find these people in local areas and produce these smart products against a competitive price, the urge to replace work will be less or won't be even there. But if the competition can create the same product against a much lower price by working for the greatest part with cheaper people, it will be fatal for that organization.
The biggest problem however is to find talent in the Netherlands. Especially when we're talking about technical people and in specific the ICT programmers. If an organization can't find people that can deliver smart products, the organization won't last long. The smart products can also be made with less people by organizing things more efficiently, but you will always need people. So you can also bring the people to the Netherlands.
So the 'yes' is two-sided: if it is hard for an organization to find people, while these people are necessary for making the product and to let the organization grow, you will have to look across borders. When the competition uses much offshore or nearshore people and by that attracting more talent with it and producing more cheap, the urge will be bigger to do so as well.
The 'no' is probably weird coming from somebody who offers offshoring services but it has to do with the theorem. Not everything can be done offshore. I think it won't be a goal to 'replace as much as possible work offshore' but to replace the amount of work where it is hard to find people for in the Netherlands. Or were the necessity is great to save of the costs. In addition, cost-saving as a starting point is also a 'problem'. To set up offshoring successfully, the right people offshore and onshore have to be deployed, who can also build up a proper routine. This takes time. Salaries offshore and nearshore are also rising due to increasing demands for talent. Saving on the costs is therefore sometimes disappointing. So it is better to have the goal to 'attract talent' or 'faster upscaling' or 'launch products faster'.
Conclusion: that there is a shortage of IT professionals and then especially programmers in the Netherlands seems a fact. That more and more companies move their work offshore also seems to be a trend that is unstoppable. As the market moves in that direction, it seems necessary for companies to also move work itself. At the same time, for a specific company with a specific product it can be wiser to not (directly) move work offshore.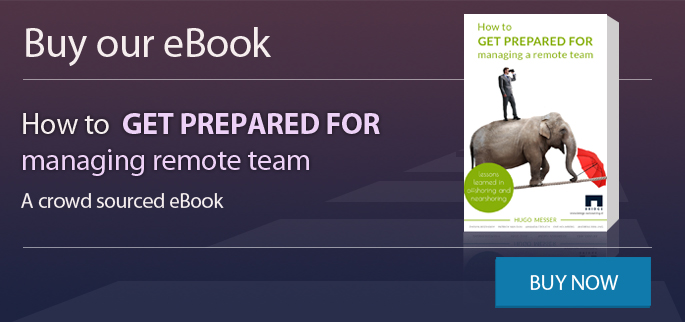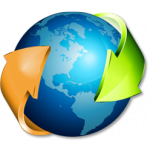 Een journalist van Computable, vroeg mij om een reactie te schrijven op een erg interessante stelling:
'Alleen door zoveel mogelijk werk naar lagelonenlanden als India te verplaatsen, kunnen  Nederlandse ict-dienstverleners het hoofd boven water houden'
Bent u het eens of oneens met deze stelling en waarom?
Mijn antwoord is 'ja en nee'. Wij bieden zelf offshoring diensten aan en ik begrijp de gedachte van de vraag. De situatie is denk ik niet zwart-wit. Het is goed voor bedrijven om werk naar lage lonen landen te verplaatsen om een aantal redenen. De belangrijkste is toegang tot talent. Secundaire reden is kosten besparing. Bedrijven floreren uiteindelijk omdat ze slimme mensen hebben die slimme producten voortbrengen. Indien een organisatie deze mensen lokaal kan vinden en met deze mensen de slimme producten tegen een concurrerende prijs kan produceren, dan is de noodzaak om werk te verplaatsen er niet of in mindere mate. Als een concurrent echter hetzelfde product tegen een veel betere prijs kan produceren doordat het grootste deel met goedkopere mensen wordt gemaakt, kan dit de organisatie noodlottig worden.
Het grote probleem is echter dat het moeilijk is om talent in Nederland te vinden. Het gaat daarbij vooral om technici, met name programmeurs. Als een organisatie de mensen niet kan vinden om haar slimme producten te produceren, dan heeft het geen lang leven. De slimme producten kunnen ook gemaakt worden met minder mensen door dingen efficiënter te doen, maar er blijven altijd mensen nodig. De mensen kunnen ook naar Nederland gehaald worden.
De 'ja' is dus tweeledig: als het voor een organisatie lastig is om mensen te vinden, terwijl deze wel noodzakelijk zijn voor het maken van de producten en om te groeien, dan moet er wel over de grens gekeken worden. Indien veel concurrenten offshore of nearshore mensen hebben en hiermee talent aantrekken en wellicht ook goedkoper produceren, dan wordt de noodzaak ook groter.
De 'nee' is wellicht vreemd vanuit een aanbieder van offshoring diensten en heeft met de stelling te maken. Niet alles kan offshore gedaan worden. Het lijkt me dan ook niet een doel op zich om 'zoveel mogelijk werk te verplaatsen', maar dat werk te verplaatsen waarvoor het moeilijk is om mensen in Nederland te vinden. Of waar de noodzaak groot is om kosten te besparen. Daarnaast is het uitgangspunt kostenbesparing ook een 'probleem'. Om offshoring succesvol op te zetten, moeten de juiste mensen offshore en onshore ingezet worden die tevens een juiste routine opbouwen. Dit kost tijd. Salarissen offshore en nearshore stijgen ook omdat de vraag naar talent groter wordt. De kosten besparing valt dus soms tegen. Het is daarom beter om als doel 'talent aantrekken' of 'sneller opschalen' of 'sneller producten lanceren' te hebben.
Conclusie: dat er schaarste is aan IT-ers en vooral programmeurs in Nederland lijkt een feit. Dat er steeds meer bedrijven werk verplaatsen naar het buitenland lijkt ook een trend die niet meer te stuiten valt. Omdat de markt die kant op beweegt, lijkt het noodzakelijk voor bedrijven om zelf ook werk te verplaatsen. En tegelijk kan het voor een specifiek bedrijf met een specifiek product slimmer zijn om niet (meteen) werk te verplaatsen.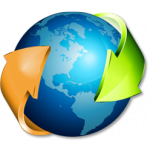 En journalist från Computable bad mig att återkoppla på denna, väldigt intressanta, tes:
'Enbart genom att flytta så mycket arbete som möjligt till lågavlönads länder, såsom Indien, kan nederländska ICT-företag hålla sig flytande.'
Håller du med tesen och i sådana fall, varför?
Mitt svar är 'både ja och nej'. Vi erbjuder själva offshoring tjänster och jag förstår själva tanken, men det går inte att se allt i svart och vitt. Det finns ett par fördelar med att omplacera arbete till lågavlönade länder. Den absolut viktigaste fördelen är tillgång till talanger. Den andra är minskningen av utgifter. Företag kan blomma ut när de har smarta personer, som kan producera smarta produkter. Om företagen hittar personer lokalt som kan producera produkterna till ett bra pris, är drivet i att omplacera arbetet inte lika stort eller snarare obefintligt. Men om konkurrenterna kan producera samma produkt till ett mycket lägre pris, genom att i större utsträckning använda billig arbetskraft, kommer det att ödelägga företaget.
Hur som helst är det största problemet att hitta talang i Nederländerna. Särskilt när vi pratar om It-tekniker och än mer ICT-programmerare. Om ett företag inte kan hitta personal som kan leverera smarta produkter, kommer det företaget inte att vara länge till. Smarta produkter kan också produceras med färre personer, genom effektiv organisering, men du kommer alltid att behöva personal. Så du kan ju alltid ta personerna till Nederländerna.
Så mitt 'ja' är tvåsidigt: om ett företag har svårt att hitta personal, som är nödvändig för att producera produkten och utöka företaget, är det bra att leta utanför landets gränser. Detsamma gäller om konkurrenter har mycket personal offshore eller nearshore och genom det attraherar talanger samt har en billig produktionskostnad.
Mitt 'nej' låter säkert konstigt, eftersom det kommer från en person som erbjuder offshore tjänster, men det har att göra med själva tesen. Allt kan inte göras offshore. Jag tycker inte att målet ska vara att omplacera så mycket som möjligt av arbetet, utan att omplacera det arbete som det är svårt att hitta personal till i Nederländerna. Eller där behovet att spara på kostnader är svårt att uppnå. Däremot är det ett problem att ha sparande av utgifter som utgångspunkt. För att skapa framgångar genom offshoring måste rätt personal finnas både offshore och onshore, som kan bygga upp en fungerande rutin. Det tar tid. Lönerna ökar både off- och nearshore på grund av ökad efterfrågan av kunskap och talang. Att försöka spara på kostnader kan därmed bli en besvikelse. Så det är bättre att sätta upp mål såsom att 'attrahera talanger', 'snabbare skala upp team' eller 'lansera produkter snabbare'.
Sammanfattning: Det är ett faktum att det finns en brist på It-tekniker, speciellt programmerare, i Nederländerna. Fler och fler företag väljer att omplacera arbete offshore, vilket verkar ha blivit en trend som inte går att stoppa. Eftersom marknaden rör sig i den riktningen verkar det nödvändigt för företag att själva omplacera arbete. Samtidigt kan det vara smartare för ett specifikt företag med en specifik produkt att inte (helt och hållet) placera arbete offshore.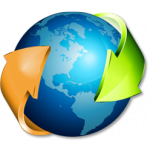 Ein Journalist von Computable fragte mich nach meiner Meinung über diese wirklich interessante Aussage:
"Nur durch die Auslagerung von so viel wie möglich Arbeit zu Niedriglohnländern, wie Indien, können niederländische ICT-Unternehmen sich übers Wasser halten".
Stimmen Sie dieser Aussage zu und warum?
Meine Antwort ist "ja" und "nein". Wie bieten Offshoring selbst als Dienstleistung an und ich verstehe den Gedanken hinter der Frage. Die Situation ist nicht nur schwarz und weiß zu verstehen. Es gibt verschiede Gründe, warum es gut ist für ein Unternehmen seine Arbeit an Niedriglohnländer auslagert. Der wichtigste ist der Zugang zu Talent und der zweite Grund ist die Einsparung von Geld. Unternehmen können  aufblühen, weil sie intelligente Menschen für sich arbeiten haben, die geschickte Produkte herstellen können. Wenn eine Firma, diese Personen in der lokalen Umgebung finden kann und es für einen günstigen Preis herstellen kann, ist der Drang die Arbeit geringer oder gar nicht vorhanden. Aber wenn die Konkurrenz  das gleiche Produkt für einen viel niedrigeren Preis herstellen kann, in dem es den größten Anteil der Arbeit von billigerem Personal erbringt, wird dies fatal für das Unternehmen.
Das größte Problem ist es jedoch Talent in Holland zu finden. Besonders wenn wir über Techniker und speziell über ICT-Programmierer reden. Wenn ein Unternehmen keine Personen finden kann, die smarte Produkte herstellen können, wird das Unternehmen nicht lange bestehen können. Die smarten Produkte können auch mit weniger Personen hergestellt werden, indem man sie effizienter organisiert, doch man wird immer Personen dafür brauchen. Also können Sie die Personen auch in die Niederlande bringen.
Mein "Ja" ist zweigeteilt: Wenn es schwierig ist für ein Unternehmen, die richtigen Leute zu finden, wobei diese Personen notwendig für die Herstellung des Produktes sind und damit die Firma wächst, muss man über die Grenzen hinaus suchen. Wenn die Konkurrenz mehr Nearshore oder Offshore-Personen benutzt und damit mehr Talent anzieht sowie günstiger produziert, wird der Drang es ihnen gleich zu tun höher sein.
Das "Nein" ist sicherlich etwas komisch, wenn es von einer Person kommt, die selbst Offshoring-Service anbietet, aber es hat etwas mit der Aussage zu tun. Nicht alles kann Offshore getan werden. Ich glaube es wäre kein Ziel "soviel wie möglich Arbeit auszulagern", aber die Menge an Arbeit, bei der es schwierig ist gute Angestellte in den Niederlanden zu finden. Oder dort wo die Notwendigkeit besteht, Kosten zu sparen. Darüber hinaus ist die Kosteneinsparung als Ausgangspunkt auch ein "Problem". Zum erfolgreichen Einrichten von Offshoring müssen die richtigen Leute Offshore und Onshore eingesetzt werden, die auch eine gute Routine aufbauen können. Und das braucht Zeit. Die Gehälter Offshore und Nearshore steigen auch aufgrund der steigenden Nachfrage nach Talenten. Die Einsparung an Kosten ist dementsprechend manchmal enttäuschend. Also ist es besser das Ziel " Talent anziehen" oder "schneller Upscalling" oder "schneller Produkte herausbringen".
Schlussfolgerung: Es gibt ein Mangel an IT-Professionellen und speziell Programmierer in den Niederlanden. Deshalb lagern immer mehr Unternehmen ihre Arbeit aus. Das scheint ein unaufhaltsamer Trend zu sein. Da sich der Markt auch in diese Richtung bewegt, scheint es notwendig für Unternehmen zu sein selbst ihre Arbeit zu verschieben. Zur selben Zeit kann es für ein spezifisches Unternehmen mit einem spezifischen Produkt weiser sein, die Arbeit nicht (gleich) Offshore zu verschieben.