Insights on globalization from 1200 top CEO'sInzichten in globalisatie van 1200 top CEO'sÅsikter om globalisering från 1200 topp VD:arEinblicke in die Globalisierung von 1200 top CEO's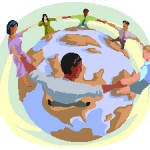 Price Waterhouse Coopers published a research they did among 1200 CEO's around the world. The research is called 'Growth reimagined' and is available here: http://www.pwc.com/gx/en/ceo-survey/index.jhtml. The research shows that most CEO's expect the economy and their company to grow within the next few years. Worldwide, almost half of the CEO's predicts growth for their company in 2011. In Germany, this number is the highest of Europe: 80%. The research also reveals that one of the central items on the CEO's agenda is globalization.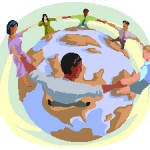 Price Waterhouse Coopers heeft resultaten gepubliceerd van een onderzoek dat ze gedaan hebben onder 1200 CEO's over de hele wereld. Het onderzoek heet 'Growth reimagined' en is hier beschikbaar: http://www.pwc.com/gx/en/ceo-survey/index.jhtml. Het onderzoek laat zien dat de meeste CEO's verwachten dat de economie en hun bedrijf zal groeien binnen de komende vijf jaar. Wereldwijd voorspelt bijna de helft van de CEO's groei voor hun bedrijf in 2011. In Duitsland zijn de meeste CEO's optimistisch: 80%. Het onderzoek laat ook zien dat één van de centrale items op de agenda van de CEO's globalisatie is.
Twee belangrijke strategische richtlijnen zijn: gebruik maken van een wereldwijde markt van talent en groeiende opkomende markten. Één van de uitdagingen die genoemd werd door de CEO's is het aantrekken van genoeg talent zodat de groei kan doorzetten.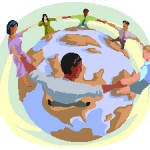 Price Waterhouse Coopers publicerade en forskningsrapport de gjort bland 1200 VD: s runt om i världen. Forskningsrapporten kallas "Tillväxt omdistruberad" och finns här: http://www.pwc.com/gx/en/ceo-survey/index.jhtml. Forskarnas rapport visar att de flesta VD:s förväntar sig att ekonomin och deras företag ska växa inom de närmaste åren runt om i världen, där nästan hälften av alla VD: s förutser tillväxt för sitt företag 2011. I Tyskland är detta antal det högsta i Europa: 80%. Forskningen visar också att en av de centrala punkterna på VD: s agenda är globaliseringen.
Två viktiga strategiska riktningar är: nyttja den globala reserven av begåvning och talang samt tillväxt i nya marknader. En av de utmaningar som nämns av de verkställande direktörerna är att kunna locka tillräckligt med talang för att öka tillväxten.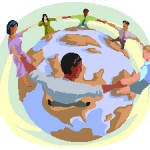 Price Waterhouse Coopers veröffentlichte eine Studie, die sie mit 1200 CEO's aus der ganzen Welt durchgeführt haben. Die Studie heißt "Growth reimagined"("Wachstum neu überdacht") und kann hier eingesehen werden:http://www.pwc.com/gx/en/ceo-survey/index.jhtml. Die Studie zeigt, dass die meisten CEO's erwarten, dass die Wirtschaft und ihre Firma innerhalb der nächsten Jahre wachsen wird. Weltweit, sagen nahezu die Hälfte der CEO's ein Wachstum ihrer Firma für das Jahr 2011 voraus. In Deutschland, ist es die höchste Zahl in ganz Europa: 80%. Die Studie offenbart ebenso, dass die Globalisierung ein zentraler Punkt der Agenda der CEO's ist.
Zwei zentrale strategische Richtungen sind: eine globale Talentschmiede anzuzapfen und in einen neu entstehenden Markt hineinzuwachsen. Eine der Herausforderungen, die von den CEOs erwähnt wurde ist, dass man genug Talente anziehen muss, um das Wachstum anzutreiben.
Einige Zitate aus der Studie:
Two key strategic directions are: tapping into a global talent pool and growing in emerging markets.One of the challenges mentioned by the CEOs is attracting enough talent to fuel the growth.
Some quotes from the research:
'As more ready plans to hire, the talent shortage becomes more apparent: two-thirds of CEOs believe they're facing a limited supply of skilled candidates.  CEOs fear they won't have the right talent to compete effectively as recoveries  take hold. A lot of investment in talent over the past few decades has been made in economies that are now slower growing. Whether that talent can understand and adapt to the realities of faster-growing emerging markets remains to be seen.'
'Filling skills gaps begins with companies making themselves more attractive to potential and current employees, and looking for better ways to develop and deploy staff globally. Many of today's multinationals are seeking greater independence for managerial talent locally, to get closer to those markets. Yet, global sourcing of talent isn't a reality yet: over half of CEOs are planning to send more staff on international assignments in 2011.'
Another challenge is focusing on growth in emerging markets:
'Developed markets – half the world economy – are forecast to grow at half the rate of global growth this year. But big emerging markets like China, India and Indonesia are growing much faster than the world economy. CEOs plan to grow revenues in regions where recoveries are strong and the promise, stronger still. And those regions are not always close to home. CEOs in Western Europe are targeting growth in Asia and elsewhere.'
I believe that it's important for CEO's to have a global view on their business for the years to come, both in terms of hiring talent needed to fuel growth and to tap into the growing middle class around the world. In the next decades, 1.4 billion people are going to enter the middle class and all are able to spend money on your products and services.
'Over the next 10 years, the big story in the world economy will be the growth of a global middle class, with families in China, India, Latin America, and parts of Africa starting to develop an appetite for the sort of consumer goods and services that the rich world has long enjoyed — along with the ability to pay for them. This gradual spread of prosperity across the world over the next few decades will offer unparalleled opportunities. There's a lot more money to be made from billions of people with modest tastes than from a few with outrageous ones.'
Companies are not operating in a country anymore,  but are part of a global economy spanning any geographical, cultural or psychological border that has been drawn by our forefathers.
Enkele quotes uit het onderzoek:
'Nu meer bedrijven plannen hebben om mensen aan te nemen, wordt het duidelijk hoe erg het tekort aan talent is: tweederde van de CEO's vindt dat er een tekort is aan getalenteerde kandidaten. De CEO's zijn bang dat ze niet het juiste talent vinden om effectief te concurreren als de economie weer aantrekt. De laatste jaren zijn er veel investeringen in talent gedaan in economieën die nu trager groeien. Of dat talent zich aan kan passen aan de realiteit van een sneller groeiende opkomende markt moet nog blijken.'
'Het aantrekken van nieuw talent begint voor bedrijven met zichzelf aantrekkelijker maken voor huidige en potentiële werknemers, ook proberen zij  betere manieren te vinden om hun personeel wereldwijd in te zetten. Veel multinationals vinden het vandaag de dag belangrijk dat management talent locatie onafhankelijk kan zijn, om dichterbij deze markten te komen. Maar, wereldwijd inhuren (global sourcing) van talent is nog geen realiteit: meer dan de helft van de CEO's wil meer personeel internationale opdrachten geven in 2011.'
Een andere uitdaging is de aandacht voor groei in opkomende markten:
'Het is voorspeld dat ontwikkelde markten – de helft van de wereldeconomie – half zo snel groeien als de wereldeconomie. Maar grote opkomende markten zoals China, India en Indonesië groeien veel sneller dan de wereldeconomie. CEO's hebben het plan om te investeren in regio's waar het economisch herstel sterk is en waar het vooruitzicht rooskleurig is. En deze regio's zijn niet altijd dicht bij huis. CEO's in west Europa richten zich op groei in Azië en elders.'
Ik denk dat het belangrijk is dat CEO's een wereldwijde kijk op hun bedrijf hebben in de komende jaren, zowel als het gaat over het aannemen van talent dat nodig is om groei te stimuleren als het bedienen van de groeiende wereldwijde middenklasse. In de komende tientallen jaren zullen 1.4 miljard mensen tot de middenklasse toetreden en zij zijn in staat hun geld uit te geven aan uw producten en diensten.
Michael Elliot beschreef  'The strong case for global optimism' in Fortune vorige week:
'In de komende 10 jaar zal er een wereldwijde middenklasse ontstaan met families in China, India, Latijns Amerika en delen van Afrika die goederen gaan consumeren die de rijke wereld al lang tot hun beschikking heeft – en ze kunnen er dan ook voor betalen. Deze geleidelijke verspreiding van welvaart over de hele wereld zal veel mogelijkheden creëren. Er valt veel meer geld te verdienen aan mensen met een bescheiden smaak, dan aan een paar mensen met een buitensporige smaak.'
Bedrijven opereren niet meer in een bepaald land, maar in een deel van de wereldwijde economie die zich uitstrekt over elke geografische, culturele of psychische grens die onze voorvaderen hebben getrokken.
Några citat från forskningen:
"Då fler planerar att anställa blir talangbrist mer uppenbar: två tredjedelar av företagsledarna tror att de står inför ett begränsat utbud av kvalificerade kandidater. VD:s befarar att de inte kommer att ha rätt talang för att kunna konkurrera effektivt då återhämtningen fått fäste. En hel del investeringar i talang under de senaste decennierna har gjorts i ekonomier som nu växer långsammare. Om denna talang kan förstå och anpassa sig till verkligheten i de snabbare tillväxtmarknaderna återstår att se. "
"Fylla kompetensbrister börjar med att företagen gör sig mer attraktiv för potentiella och nuvarande anställda, och letar efter bättre sätt att utveckla och använda personal globalt. Många av dagens multinationella företag söker större oberoende hos chefer och ledande lokalt, för att komma närmare dessa marknader. Men global uthyrning av talang är ännu inte en verklighet: över hälften av företagsledarna planerar att skicka mer personal på internationella uppdrag under 2011. "
En annan utmaning är att fokusera på tillväxt på nya marknader:
"Utvecklade marknader – hälften av världsekonomin – väntas växa till hälften av takten av den globala tillväxten i år. Men stora tillväxtmarknader som Kina, Indien och Indonesien växer mycket snabbare än världsekonomin. VD:ar planerar att öka intäkterna i regioner där återhämtning är stark och potentialen, ännu starkare. Och dessa regioner är inte alltid nära hemlandet. VD:ar i Västeuropa riktar tillväxt mot Asien och på andra håll. "
Jag tror att det är viktigt för VD: s att ha en global syn på sin verksamhet för de kommande åren, både i fråga om att anställa talang som behövs för att driva tillväxten och för att utnyttja den växande medelklassen i världen. Under de kommande årtiondena, kommer 1,4 miljarder människor att komma in i medelklassen och alla har möjlighet att spendera pengar på dina produkter och tjänster.
Michael Elliot beskrev "Det starka argumentet för global optimism" i tidningen Fortune förra veckan så här:
"Under de kommande 10 åren kommer den stora berättelsen i världsekonomin vara framväxten av en global medelklass. Familjer i Kina, Indien, Latinamerika och delar av Afrika börjar utveckla en aptit för den typ av konsumentvaror och tjänster som den rika världen länge haft – tillsammans med förmågan att betala för dem. Denna gradvisa spridning av välstånd över hela världen under de närmaste decennierna kommer att erbjuda enastående möjligheter. Det finns mycket mer pengar att hämta från miljarder människor med blygsam smak än från ett par människor med våldsam sådan. "
Företag är inte verksamma i ett land längre, utan i en del av en global ekonomi som spänner över alla geografiska, kulturella eller psykologiska gränser som har utarbetats av våra förfäder.
"Während mehr Pläne jemanden anzustellen, wird der Mangel an Talenten zunehmend offensichtlicher: zwei Drittel der CEOs glauben, dass sie einem begrenzten Angebot an fähigen Kandidaten gegenüberstehen. CEOs fürchten, dass Sie nicht die richtigen Talente haben können werde, um effektiv konkurrieren können wenn die Erholung eintritt. In den letzten Jahrzehnten wurde sehr viel in Wirtschaftszweige investiert die jetzt langsamer wachsen.Ob diese Talente die Realitäten von schneller wachsenden, entstehenden Märkten verstehen und sich ihnen anpassen können bleibt abzuwarten."
"Fähigkeitslücken zu schließen beginnt mit Unternehmen, die sich attraktiver gegenüber potentiellen und momentanen Angestellten präsentieren und nach einer besserer Art und Weise suchen, um weltweit Angestellte ausbilden und einsetzen. Viele der heutigen multinationalen Unternehmen sind auf der Suche nach einer größeren Unabhängigkeit durch lokales Managertalent um näher an diese Märkte zu gelangen.Dennoch ist das globale Sourcing von Talenten noch keine Realität: Mehr als die Hälfte der CEOs planen im Jahr 2011 mehr Angestellte auf internationale Aufgaben zu verwenden."
Eine weitere Herausforderung ist die Konzentration auf das Wachstum neu entstehender Märkte:
"Entwickelte Märkte – die Hälfte der Weltwirtschaft – sollen der Voraussage zufolge in diesem Jahr mit der Hälfte der Rate des globalen Wachstums, wachsen. Aber große, aufstrebende Märkte, wie China, Indien und Indonesien wachsen viel schneller als die Weltwirtschaft. Die CEOs planen die Einnahmen in Regionen zu erhöhen, in denen die Wirtschaftserholung stark ist und die Aussichten noch besser. Und diese Regionen sind nicht immer in der Nähe. CEOs in Westeuropa zielen auf das Wachstum in Asien und anderen Ländern ab."
Ich glaube, dass es für die CEO's, in den nächsten Jahren, wichtig ist eine globale Sicht auf ihr Unternehmen zu haben, sowohl in Bezug auf die Anwerbung von Talenten, um das Wachstum anzutreiben, als auch einen Zugang zu der wachsenden Mittelklasse auf der ganzen Welt zu erhalten. In den nächsten Jahrzehnten werden 1,4 Milliarden Menschen in die Mittelklasse eintreten und sie werden in der Lage sein Geld für Ihre Produkte und Dienstleistungen auszugeben.
Michael Elliot beschrieb "The Strong Case for Global Optimism" letzte Woche in der Fortune:
"Im Laufe der nächsten zehn Jahre wird die große Geschichte in der Weltwirtschaft das Wachstum der Mittelklasse, mit Familien in China, Indien, Lateinamerika und Teilen Afrikas, sein, die einen Appetit für die Konsumgüter und Dienstleistungen, an denen sich die reiche Welt schon lange erfreut, entwickelt – zusammen mit der Fähigkeit für diese zu zahlen. Die  sukzessive Verbreitung des Wohlstandes auf der ganzen Welt in den nächsten Jahrzehnten wird unvergleichliche Gelegenheiten bieten. Man kann viel mehr Geld von Milliarden von Leuten, die einen bescheidenen Geschmack haben, verdienen als von einigen Wenigen mit einem extravaganten Geschmack."
Firmen agieren nicht mehr in einem Land, sondern als ein Teil einer globalen Wirtschaft, die alle geographischen, kulturellen oder psychologischen Grenzen, die von unseren Vorvätern gezogen wurden, überspannt.