If offshoring doesn't provide the desired results, what do you focus on?Als offshoring niet de verwachte resultaten geeft, waar focust u dan op?Om offshoring inte levererar dom väntade resultaten, vad bör vi då fokusera på?Wenn Offshoring nicht die gewünschten Ergebnisse liefert, worauf konzentrieren Sie sich dann?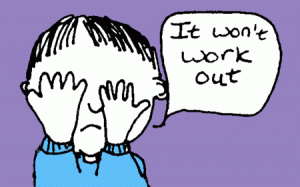 It is not easy to make offshoring work. It is not easy to work across borders, cultures and languages. If you have been involved in (managing) an offshore team, you probably had days that you were pulling out your hair?  The good news is that by focusing on the right things, you can make your life more comfortable and make offshoring work without having to pull out your hair.
There are  some common and predictable problems in most offshore cooperations. Those problems in combination often lead to the conclusion 'offshoring doesn't work' or 'it doesn't provide the results we expected'. Most human beings attribute the problems to one thing: communication. If you have experience, you probably had moments when you spent more time than you'd like to spend on explaining tasks? You had deadlines that were not met because the offshore team didn't understand your requirement but you found out only after the deadline? Now the question is: what should you focus on in order to make offshoring work?
In my experience, there are 2 paths to walk:
1. Focus on the software development process
2. Focus on the communication process
Both are crucial and both need to be improved. But the biggest gains can be made by getting the second process right. Once you get that right, the first will automatically improve. If instead, you focus only on the software development process, you forget to implement the feedback loops that create a learning experience.
Within the communication process, there are some key areas to focus on in order to make your offshore project a success:
1. Create a clear feedback structure: ask both the onshore and the offshore team to give eachother continuous feedback about performance. This can be done in the form of a weekly meeting, which follows a structured agenda that deals with topics like 'what went well last week, what went wrong last week, what are the 2-3 areas that need improvement'. On top of that you could ask each side to give a rating of the individuals in the team or of the cooperation in general. If you get this rate every day, week and/or month, you can see a pattern and things will become more clear.
2. Create seperate roles for tactical and process related responsibilities: The person who is responsible for managing the projects on a day to day basis often gets a tunnel vision. He gets deeply involved in the 'what' (the tasks, the deadlines, the requirements) and cannot see the 'how' (the process, the responsibilities, the daily routines) clearly. By seperating these roles into a person who focuses on the daily work and another person who acts more of a supervisor, you create a structure for continuous improvement.
3. Create a learning experience: Organize a  bi-weekly or monthly meeting of 2 hours in which both the tactical people and the supervisors have one goal: learn how the cooperation can be improved (and of course: take action). A suggested agenda: a. good news/achievements; b. What did we learn in the last month that can improve our cooperation (make giving 2-3 suggestions a mandatory exercise for every person involved)? c. What can we implement tomorrow, who will do it and what is the deadline?
The central focus with these instruments is: feedback and learning. The people involved in the cooperation are smart and experienced enough to improve their work every day. But they need to be enabled and stimulated to use their brain to find the areas of improvement and they need a structure to implement and act upon those improvements.
The outcome of these three instruments is usually threefold: 1. The personal relationships intensify, which greatly enhances everything the team does; 2. The software development process improves day by day, week by week. 3. The communication gets much smoother. The end result: an offshore cooperation that creates productive output, happiness among the team members and growth for your company.