How to overcome the risks of offshoring?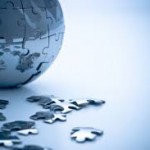 Are there any risks in offshoring? That's the first question that comes to my mind when people are afraid of moving work offshore. I think that many 'risks' are just perceived ( how many things that you were afraid of in your life really happened? ). I also believe that this perception can be altered and that certain steps can be taken to reduce the (perceived) risk. Let's go through the risks that are often cited by people:
1. Knowledge and IP
What most people are fearing here I believe is someone running away with valuable information to start their own company or to go to the competitor with it. Of course this sometimes happens but did you ever experience something first hand?  What happens to your knowledge when you hire an employee who walks away? Probably you have a labor agreement which forbids the person to take the information to your competitor?  But can you really prevent someone from using things that were printed into his brain? Which risk is bigger: someone in India where 1.1 billion people live with probably a small internal market for the products you sell, leaving your team? Or someone in your country where your competitors work next door leaving your team? And is it still real to keep all your IP for yourself? What about companies that thrive on open source? What about companies that open up their business models to engage a crowd to improve on them?
I believe that the risk of moving knowledge to a remote team is smaller than having it into the brains of people in your own country. To protect yourself from the risks, you can sign contracts as you do with local employees. You could also think about keeping your source code on your own systems, while giving the remote team only the parts they need. You give people knowledge and information on a need to know basis.
2. Communication
Yes, it seems harder to communicate with people that you don't frequently see face to face, especially if they have a different cultural background. But given the fact that talent is scarce in your own country and many companies move work all over the planet, what choice do you really have? How do you experience communicating to foreigners when you go on holidays? Do you like getting to know the other culture when you travel? How normal has email, social media and other ways of communication that you never heard of 15 years ago, become? If you approach communicating with remote people with an open, accepting mindset, it will work. You will face some communication issues, you will learn and over time, communicating to someone in India will be like communicating with a person in your own country.
Actually, I communicate BETTER with someone in India than with someone in Holland often. My management team is in India and they work for me for over 5 years. I can work with them with my eyes closed. When I hire people in Holland, I need to get used to those people because they're new. Over time I learn how to communicate with them.
3. Project delays or screw ups
They say projects sometimes get delayed when an offshore team works on the project. Sometimes the project becomes a big failure. But doesn't that also happen when projects are done locally? And how come that the project went wrong, is it because of 'those foreigners'? Was it the way you organized and communicated? Did you know how to manage a remote team or you assumed the remote team would tell you? Did you experience the delay or screw up firsthand or from stories? People love sharing screw up stories, don't they?
I am currently writing a series of books on managing remote teams and guess what? I speak to many people that made it work. People at big companies and people at small companies. They are positive about the remote collaboration and achieved more innovation, joint market introductions with the foreign partner, new products, faster cycle time and cost savings. If they can, why can't you too?
Projects get delayed or fail because people work on them. Sometimes those people are in your own garden and sometimes they are remote. If they are remote, there is just one 'secret sauce' – you need to invest time to learn how to work with your new team + how to work remotely. If your guidance is the fear that it can go wrong, it probably will. If you are open minded and practice consistently, it probably will work.
There are probably more risks that I could discuss here (if you have some suggestions, please leave a comment!) but my common belief is: use an open mindset, think about possibilities instead of risks and get going. Most risks just look like risks and in the end never happen.
I would like to suggest you to read my eBooks on the Art of Managing Remote Teams written with authors from different parts of the world. Whether you are planning to setup an offshore team or managing a remote team now and want to improve the co-operation, reading the eBooks will save you from making the same mistakes other did.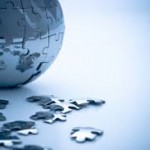 Zijn er risico's verbonden aan offshoring?  Dat is de eerste vraag die in gedachten springt wanneer mensen bang zijn om het werk naar het buitenland te verhuizen. Ik denk dat vele 'risico's' enkel waargenomen worden (hoeveel angsten in je leven zijn nou daadwerkelijk gebeurd?). Ik geloof ook dat deze waarneming veranderd kan worden en dat er stappen genomen kunnen worden om het (waargenomen) risico te verminderen. Laten we een aantal risico's doornemen die vaak genoemd worden:
1. Kennis en IP
Ik denk dat de meeste mensen vrezen dat iemand ervandoor zal gaan met waardevolle informatie om hun eigen bedrijf te starten of om aan de concurrent door te spelen. Dit gebeurt natuurlijk, maar heb je dit ooit zelf ervaren? Wat gebeurt er met jouw kennis als je een werknemer aanneemt die vervolgens vertrekt? Waarschijnlijk heb je een arbeidsovereenkomst die verbiedt dat die persoon informatie doorspeelt aan de concurrent? Maar kan je echt voorkomen dat iemand dingen gebruikt die in zijn geheugen gegrift staan? En welk risico is groter: iemand in India die het team verlaat, waar 1,1 miljard mensen wonen en met waarschijnlijk een kleine interne markt voor het product dat je verkoopt? Of iemand die het team verlaat in jouw land, waar de concurrent om de hoek zitten? En is het nog wel realistisch om je IP voor jezelf te houden? Hoe zit het met de bedrijven die gedijen op open-source? En bedrijven die hun bedrijfsmodellen openlijk beschikbaar stellen zodat het publiek deze kan verbeteren?
Ik geloof dat het risico van het verplaatsen van kennis naar een afgelegen team kleiner is dan wanneer het in de hersenen zit van de mensen in je eigen land. Om jezelf tegen deze risico's te beschermen, kan je contracten ondertekenen met je lokale werknemers. Ook kan je manieren verzinnen om bijvoorbeeld je broncode op je eigen systemen te houden, terwijl je het afgelegen team alleen de delen geeft die ze echt nodig hebben. Je geeft mensen kennis en informatie op een need-to-know  basis.
2. Communicatie
Ja, het lijkt moeilijker om te communiceren met mensen die je niet regelmatig face-to-face ziet, zeker als ze een andere culturele achtergrond hebben, maar gezien het feit dat talent schaars is in je eigen land en veel bedrijven hun werk over de hele planeet verplaatsen, heb je eigenlijk wel een keus? Hoe ervaar je de communicatie met buitenlanders als je op vakantie bent? Leer je graag de andere cultuur kennen wanneer je reist? Hoe normaal is e-mail, social media, en andere communicatiemanieren waar je 15 jaar geleden nog nooit van gehoord had, geworden? Als je communiceren met mensen of afstand benadert met een open en accepterende mentaliteit, zal het werken. Je zal communicatieproblemen tegenkomen, je zal ervan leren en na een tijdje zal communiceren met iemand in India aanvoelen als communiceren met iemand in je eigen land.
Sterker nog, ik communiceer meestal BETER met iemand uit India dan met iemand uit Nederland. Mijn managementteam zit in India en ze werken al meer dan 5 jaar voor me. Ik kan blind op ze vertrouwen. Als ik mensen aanneem in Nederland, moet ik aan ze wennen, omdat ze nieuw zijn. Na verloop van tijd leer ik hoe ik met ze moet communiceren.
3. Projectvertragingen of fouten
Ze zeggen wel eens dat projecten soms vertraagd raken als er een buitenlands team aan werkt. Soms wordt het project een grote mislukking, maar gebeurt dat niet ook wanneer projecten lokaal gedaan worden? En hoe komt het dat het project verkeerd is gelopen, komt dat door 'die buitenlanders'? Was het de manier van organisatie en communicatie? Wist je hoe je een team op afstand moest leiden of nam je aan dat het afgelegen team wel naar jou toe zou komen? En heb je de vertraging of mislukking zelf ervaren of van horen zeggen? Mensen delen graag de mislukte verhalen, nietwaar?
Momenteel ben ik een boekenserie over het leiden van afgelegen teams aan het schrijven. En raad eens? Ik spreek veel mensen die het voor elkaar hebben gekregen. Mensen in grote bedrijven en mensen in kleine bedrijven. Ze zijn positief over de samenwerking op afstand en hebben meer innovatie, samengevoegde marktintroducties met buitenlandse partners, nieuwe producten, snellere doorlooptijd en zelfs kostenbesparingen bereikt. Als zij het kunnen, kan jij het toch ook?
Projecten raken vertraagd of mislukken, omdat het mensen zijn die eraan werken. Soms zijn het mensen die dichtbij je staan, soms mensen die veraf staan. Als ze ver bij je vandaan zijn, is er slechts één 'geheim wapen': je moet meer tijd investeren in leren hoe je met je nieuwe team omgaat + hoe je op afstand moet werken. Als je je laat leiden door je angst dat er iets fout kan gaan, zal het dan niet ook fout gaan? Als je een open geest heb en consistente handelswijze toepast, zal het waarschijnlijk werken.
Er zijn waarschijnlijk meer risico's die ik hier zou kunnen bespreken (als je suggesties hebt, laat dan een reactie achter!), maar over het algemeen geloof ik: pas een open mentaliteit toe, denk na over de mogelijkheden in plaats van risico's en ga aan de slag. De meeste risico's lijken slechts risico's en zullen uiteindelijk nooit gebeuren.