5 Proven Tips To Grow Your Web Development Company In 2021
Growing your web development company from scratch to success does not involve any magical elements. As in any other business, smart efforts and tactics rule the roost!
Understanding the critical aspects of growing a web development company is a common challenge faced by many entrepreneurs. The most feasible solution to this problem is to know your market competition and look for practical solutions.
Custom software development and mobile application development have become an integral part of the growth and success of any businesses. With apps becoming an inseparable part of people's lives, every business is having to evolve digitally, and yours is no different. This increasing dependence on apps has also given rise to a highly competitive market for web development companies.
But there are still ways to grow your business in this market if you take the proper steps as per the tips given below.
5 Great Tips to Grow Your Web Development Company/Business
1. Look for Your Ideal Clientele
All businesses need to know whom they aim to serve and what their ethics and needs are. The fact that they knew their audience had been the main reason behind the success of many businesses. The same principle is applicable to web development companies.
You can't expect your prospective visitor to become a lead and then a customer simply by looking at your social media posts and website. You need to look beyond those primary offerings that you provide. It needs hardcore research to get your ideal clientele and know them better with the business nature.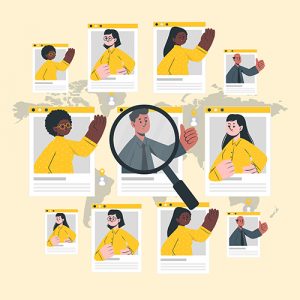 You need to carry out market research, surveys and learn their behavior using Google Analytics to form the perfect client personas and keep an eye on the niche. After all, you need actual clients for your business growth and not any clients.
2. Invest In Public Key Infrastructure
So, what is PKI? Well, PKI or Public Key Infrastructure is the catch-all term for all the things used for establishing and managing public-key encryption, which happens to be one of the most common types of internet encryptions.
It gets baked in each web browser used today for securing traffic across the public internet. Organizations can deploy it to ensure their internal communications and gaining access to their connected devices. There are multiple benefits associated with the Public Key Infrastructure.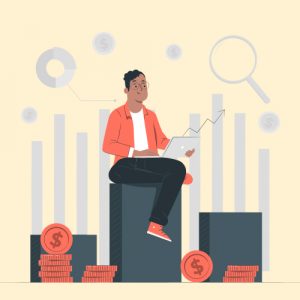 PKI helps secure email and web traffic. It can easily intercept and read data flowing over the open internet if it has no encryption. This is because it might be hard to trust senders who they claim to be if there is no way to authenticate the actual identity.
A web design and development company that functions in a global market needs to maintain local compliance. PKI is crucial for authenticating users and devices in the digital world.
4. Reach Where Your Clients Are Active
Though there is no denying the reach of social media, it is also true that not all of your clients are on those platforms. Thus, you need to look beyond social media for your web development company's continued success.
A practical method of ensuring this is by listing your business on the online B2B platforms. Make sure to post the rate chart for your business so that your prospective clients can approach you with their project needs.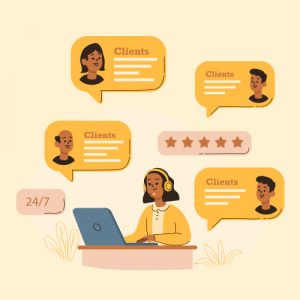 Another viable way is email marketing or sending out proposals to clients through email. If you've quality leads and the capability to reach out to your clients in-person, you should directly interact with your ideal client base. Take some precautions to avoid spamming others.
4. Understand Your Clients to Solve Their Issues
Businesses hire a web development company based on service quality. They must have found something in your service listings that fulfills their business needs. Your work is to identify your client's pain points to make your services more effective for your client.
Understandably, you hate to work again on your finished products because you received feedback from the clients. But think of it in this way: you are having to rework because you did not get the client well on your first try.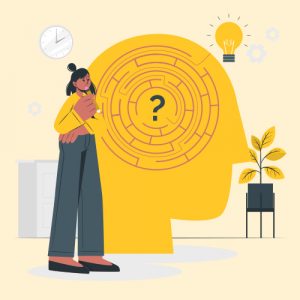 Your client would always want to stay a step ahead of his competition. They might ask you about the features that would not be useful, but you would have to consider their strengths and uses before giving the client an answer.
5. Aim to Scale Your Services Gradually
Growing your web development company does not mean covering every service or industry possible. So, try to be an expert in one thing and present your services in that regard skillfully. You need to value your clients above profits because if the former is happy, the latter is bound to follow.
Potential clients always look for experts in the requirement. Choose a skill or an area of interest and strive to be the best in that area. You have multiple areas to target, but the scaling up in all those areas should be gradual and intelligent. Remember that 'Jack of all trades, master of none' is not a great attribute for a web development company.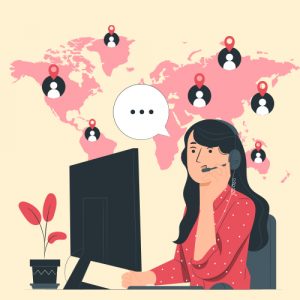 You can opt for projects like sales pages, product websites, learning management systems, e-commerce sites, and so on. You might also choose to go for industries or clients like dentists, pharma or medical companies, law firms, restaurants, or any other professional association.