Dutch government: offshoring is no ground for collective firingDutch government: offshoring is no ground for collective firingHolländska regeringen: Offshoring är ingen giltig grund för kollektiv uppsägningNiederländische Regierung: Offshoring ist keine Begründung für kollektive Entlassungen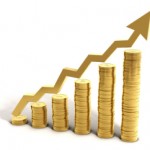 The Dutch political party PvdA (Labor Party) will propose a bill to ban collective firing on the grounds of offshoring. The party declared so on its blog.
I think that this way of thinking does not fit with our day and age and that there are also inaccuracies that might be overlooked. We are living in a time of globalization, which means that work is done in places where it can be done best and/or cheapest. I think government should not interfere with this.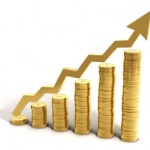 De PVDA gaat bij de nieuwe begrotingsbehandeling een voorstel indienen om offshoring als grond voor collectief ontslag te verbieden. Dit werd aangekondigd op het blog van de pvda:
Ik denk dat deze redenering niet past bij deze tijd en dat er ook onjuistheden aan ten grondslag liggen. We leven in een tijd van globalisering, waarin werk gedaan wordt op plaatsen waar dit het beste en/of het goedkoopste gedaan kan worden. Volgens mij is het niet de rol van de overheid om dit tegen te gaan.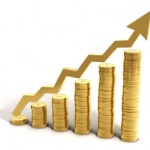 Det holländska partiet PvdA (Arbetarpartiet) kommer att lämna in ett lagförslag som förbjuder kollektiv uppsägning på grund av offshoring. Det uppger partiet i sin blogg.
Jag tycker att detta sätt att tänka inte passar sig i vår tid och att det också finns felaktigheter som kan förbises. Vi lever i en tid av globalisering, vilket innebär att arbete görs på den plats där det kan genomföras bäst och/eller billigast. Jag tycker inte att regeringen bör lägga sig i detta.
För att kunna vara internationellt konkurrenskraftiga, bör holländska företag ges alla de möjligheter som finns för att locka kompetens och talang. Oavsett om denna kompetens finns i Holland eller på andra sidan jorden. Kompetens säkrar tillväxt och skapar värde som i slutändan leder till välfärd och mer statliga inkomster.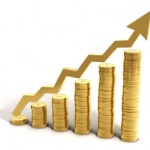 Die niederländische politische Partei PvdA (Arbeiterpartei) wird einen Gesetzesentwurf vorstellen, um kollektive Entlassungen auf Grund von Offshoring zu stoppen. Dies gab die Partei in ihrem Blog bekannt.
Ich denke, dass diese Denkweise nicht zeitgemäß ist und dass ebenso viele Ungenauigkeiten übersehen werden könnten. Wir leben im Zeitalter der Globalisierung, was bedeutet, dass die Arbeit an jenen Orten erledigt wird, an denen sie am besten oder am günstigsten erledigt werden kann. Ich denke, dass sich die Regierung dort nicht einmischen sollte.
In order to be internationally competitive, Dutch companies should have all the opportunities that are available to attract talent. Whether this talent is in The Netherlands or overseas should not matter. Talent ensures growth and creates value and it ultimately also leads to an increase of wealth and extra governmental income.
As stated before, I think there are inaccuracies in the party's proposal. These two are:
1. It is said that jobs will be lost and 'employment rates will decrease'. Most research reveals that offshoring creates jobs (in the long term). Companies increase their profits and they can grow + innovate because they can attract talent. This ultimately leads to more jobs in The Netherlands (at a higher level) and overseas as well. I wonder why the PVDA concludes that jobs will be lost.
2. The PVDA assumes that there are 'generally speaking enough employees available on the Dutch labor market'. However, I frequently read about a shortage of skilled IT people in the news. And I often speak to IT companies in The Netherlands who feel the same way. Companies cannot increase their growth if they cannot fill their vacant jobs (quickly). By banning firing on the basis of offshoring, many companies will not be able to grow further.
A positive starting point is stimulating the responsibility of employers to invest in alternative functions and education. I do not think we mean to fire people on a massive scale and replace them all with people from India. If people are let go by multinationals this is covered in detail by the press, but I think the MKB (Dutch organization for small to middle sized companies) paints a different picture. MKB companies mostly use offshoring to complement the current employees, not to replace them. A ban like the one suggested above is therefore not the right political response in my opinion.