Dutch government: offshoring is no ground for collective firing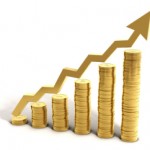 The Dutch political party PvdA (Labor Party) will propose a bill to ban collective firing on the grounds of offshoring. The party declared so on its blog.
I think that this way of thinking does not fit with our day and age and that there are also inaccuracies that might be overlooked. We are living in a time of globalization, which means that work is done in places where it can be done best and/or cheapest. I think government should not interfere with this.
In order to be internationally competitive, Dutch companies should have all the opportunities that are available to attract talent. Whether this talent is in The Netherlands or overseas should not matter. Talent ensures growth and creates value and it ultimately also leads to an increase of wealth and extra governmental income.
As stated before, I think there are inaccuracies in the party's proposal. These two are:
1. It is said that jobs will be lost and 'employment rates will decrease'. Most research reveals that offshoring creates jobs (in the long term). Companies increase their profits and they can grow + innovate because they can attract talent. This ultimately leads to more jobs in The Netherlands (at a higher level) and overseas as well. I wonder why the PVDA concludes that jobs will be lost.
2. The PVDA assumes that there are 'generally speaking enough employees available on the Dutch labor market'. However, I frequently read about a shortage of skilled IT people in the news. And I often speak to IT companies in The Netherlands who feel the same way. Companies cannot increase their growth if they cannot fill their vacant jobs (quickly). By banning firing on the basis of offshoring, many companies will not be able to grow further.
A positive starting point is stimulating the responsibility of employers to invest in alternative functions and education. I do not think we mean to fire people on a massive scale and replace them all with people from India. If people are let go by multinationals this is covered in detail by the press, but I think the MKB (Dutch organization for small to middle sized companies) paints a different picture. MKB companies mostly use offshoring to complement the current employees, not to replace them. A ban like the one suggested above is therefore not the right political response in my opinion.