9 Top Benefits of Magento Development That You Cannot Ignore!
The magnificent benefits of Magento development may be invisible to the rookie users. But these benefits are the reason that motivate a growing number of ecommerce business owners to choose Magento for ecommerce. And here, we are going to explore most of them.
Have you ever wondered why most of the online store owners go gaga over Magento development? It is mainly because of the realization that their incredible skills as ecommerce business owners will be helpful in skyrocketing the sales only if the platform on which they build their store cooperates with the business goal.
Magento is one such platform and Magento development from expert professionals can help you gain enhanced business value and profits. Before hitting the benefits of Magento development, let's have a look at what Magento is all about.
A Quick Overview of Magento
Before diving straight into the key benefits of Magento development, I think it's better to give you a bird's eye view of the platform.
Magento is an open source ecommerce Content Management System (CMS) platform.. Experienced Magento developers can turn it into an excellent ecommerce store by adding shopping carts, product pages, custom-made product listing pages, payment options, website themes, etc.
PHP programming language supports this CMS framework.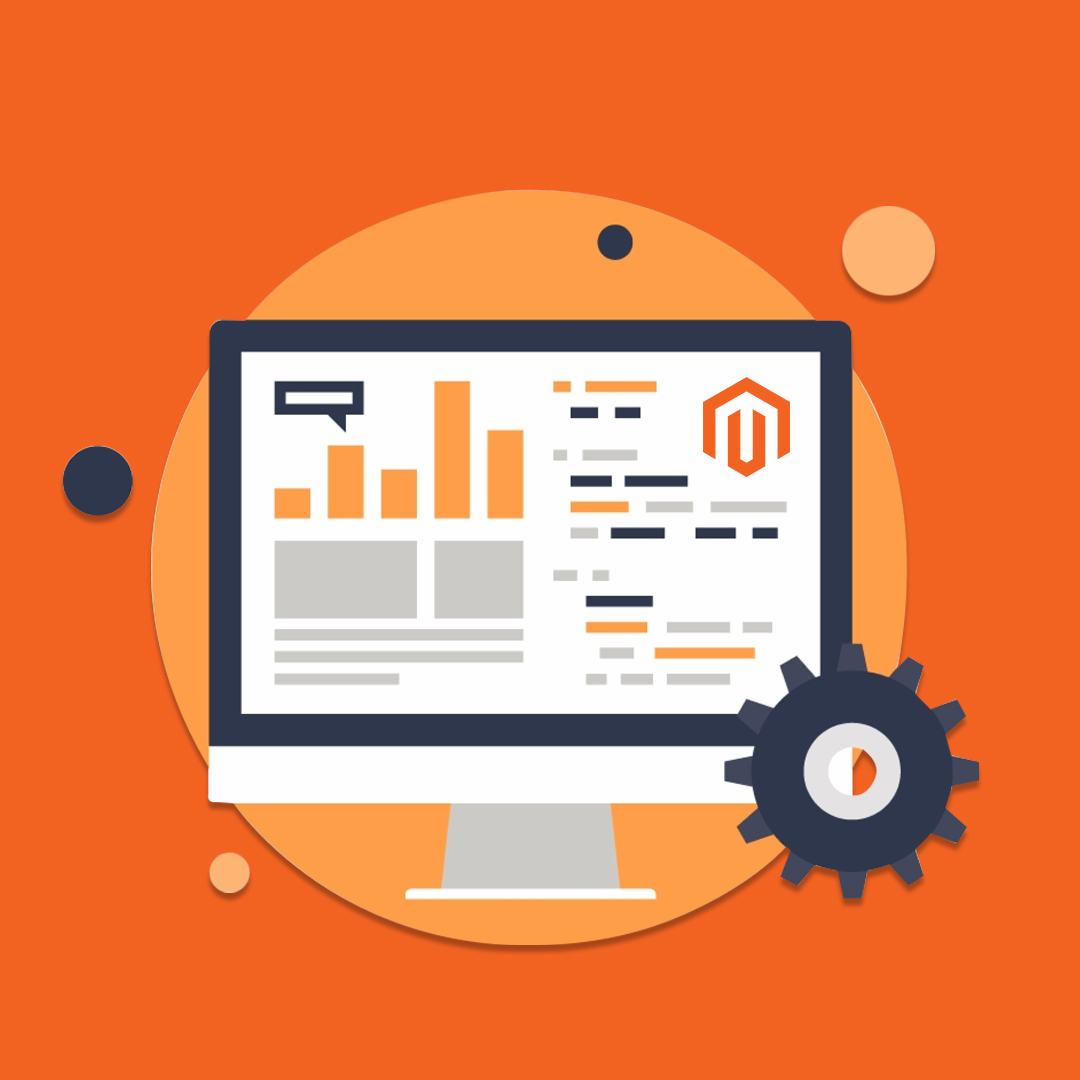 About 12% of all ecommerce sites in the internet are powered by Magento. To be exact, over 250,00 active sites use Magento and 11,000 of them run on Magento 2. If you want to know which major sites are running on this versatile platform, here they are: Samsung, Nestle, JCB, Canon, Nike, Jack Daniel's, Lenovo, and the list goes on.
Magento development is favored by many world-leading brands thanks to its flexibility, scalability, and ease of use. It enables developers to create a fabulous online store by using Magento frameworks and make it perfectly customized to the specific business needs.
As you might be knowing:
It is one of the 3 most common platforms on which ecommerce takes place
It is one of the most popular open-source ecommerce platforms in the universe
It is considered as the best multi-channel ecommerce platform
More than 30% of businesses in the industry have opted for this CMS
But, is that all?
There are many other reasons and benefits that motivate business owners to choose Magento for ecommerce. Hang on with us as we are diving straight into it.
Top 9 Benefits of Magento Development
"Why should I choose Magento development as there are a plethora of ecommerce platforms vying for my attention?" This is a common confusion for most of the ecommerce business owners. As you browse through all the amazing benefits of Magento development and the merits it lavish on your online store, you will know why it is the best.
1. All the Benefits of Open Source Platform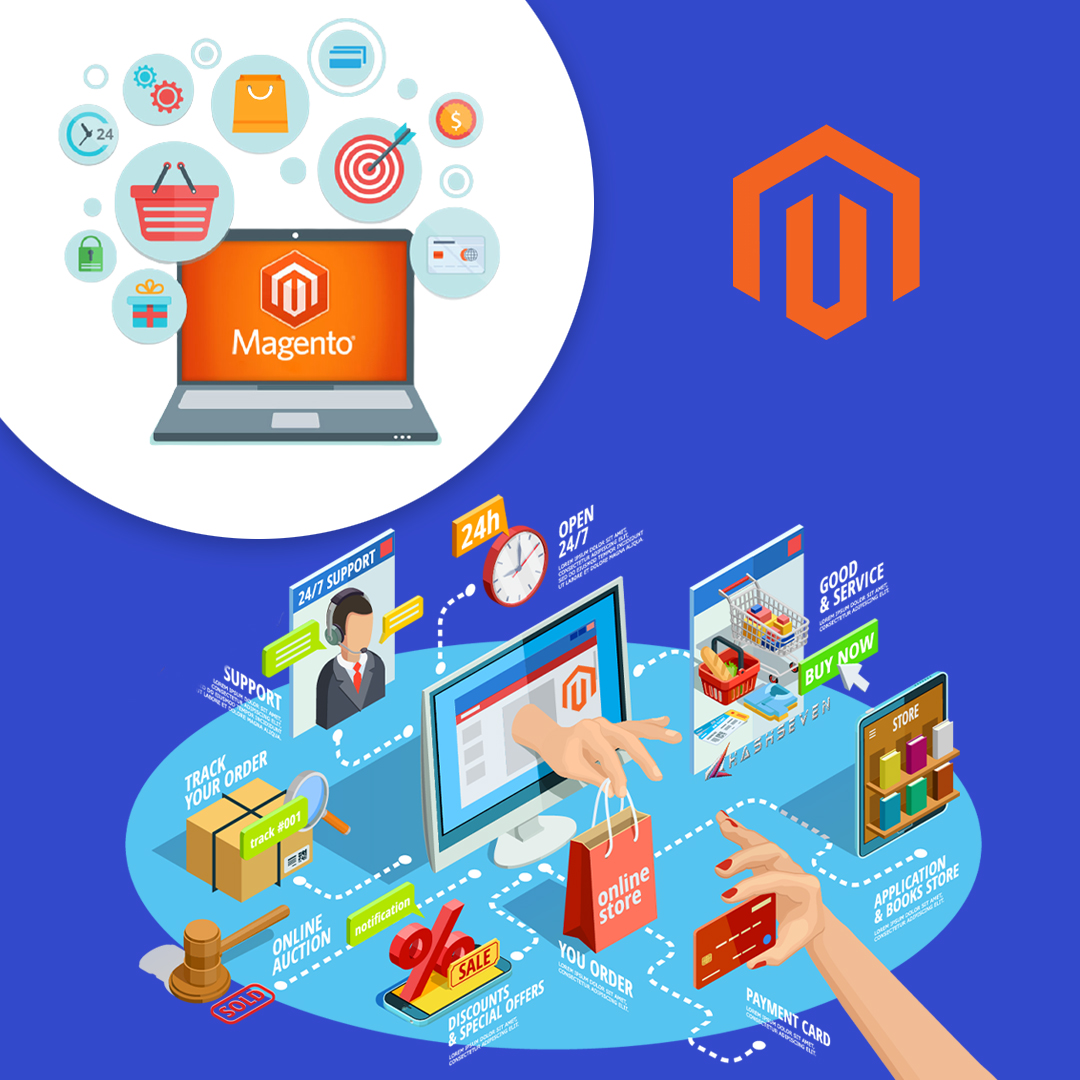 Magento is an open source ecommerce platform that facilitates the creation of flexible digital stores for businesses to sell online. This free ecommerce platform caters to efficient Magento development.
Developers around the world can access the source code to build commercial websites with multifarious functions. Any skilled Magento developers can modify the code to customize, extend, and modify both Magento Community Edition and Magento Enterprise Edition. The former is completely free while the latter comes with a price tag.
You can freely download Magento Open Source from Magento's website (no license fee). But to make your website efficiently operative, you will have to shell out money for Magento development and design services. Being based on a sophisticated technology, Magento guarantees high-performing websites to help you stay competitive.
As your profit being nothing but the difference between the money you spend and your income, you can fine-tune your income to a great extent.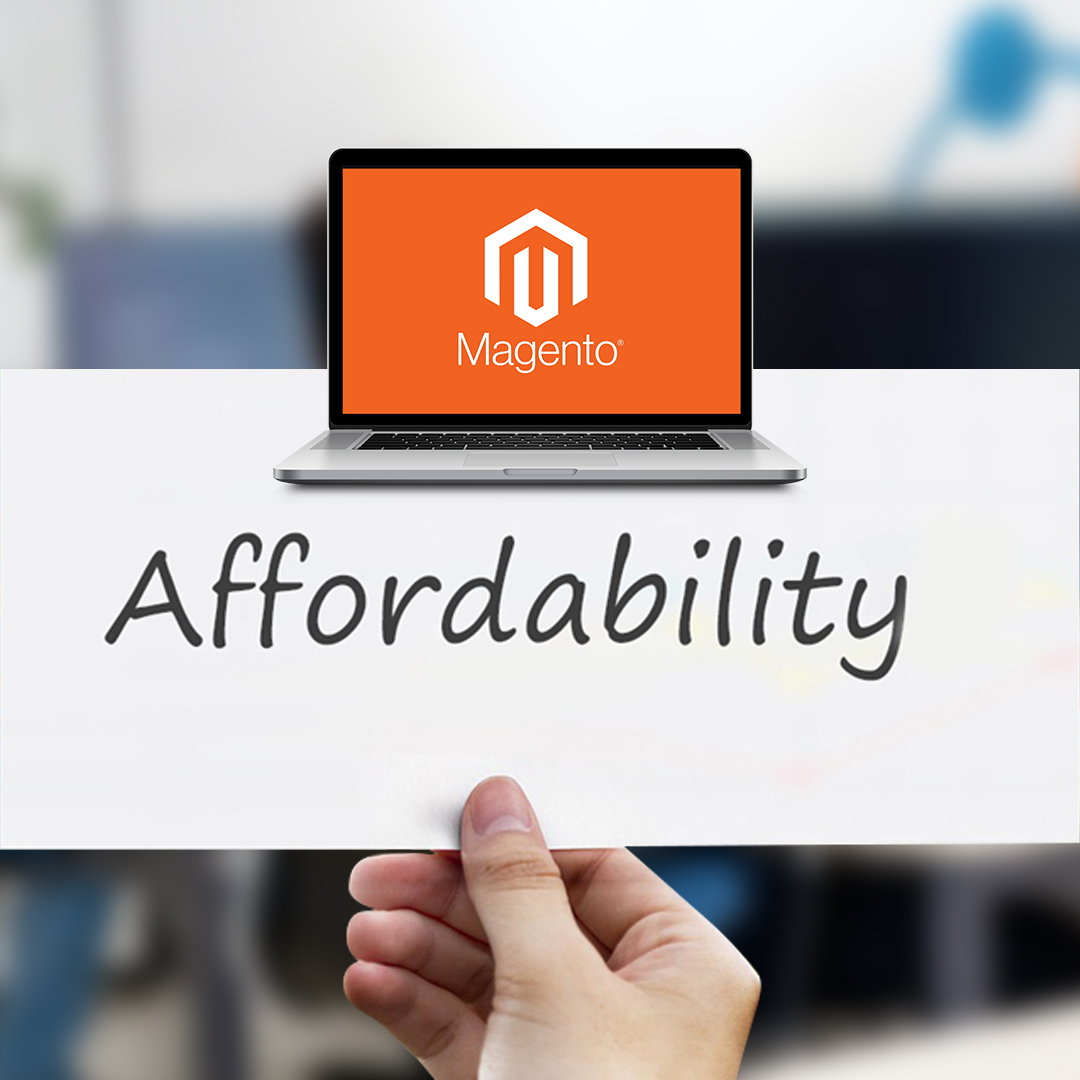 You can try free Magento extensions/plugins to lift the functionality and features of your online store. These incredible benefits of Magento development are sure to help you get more business in an affordable way.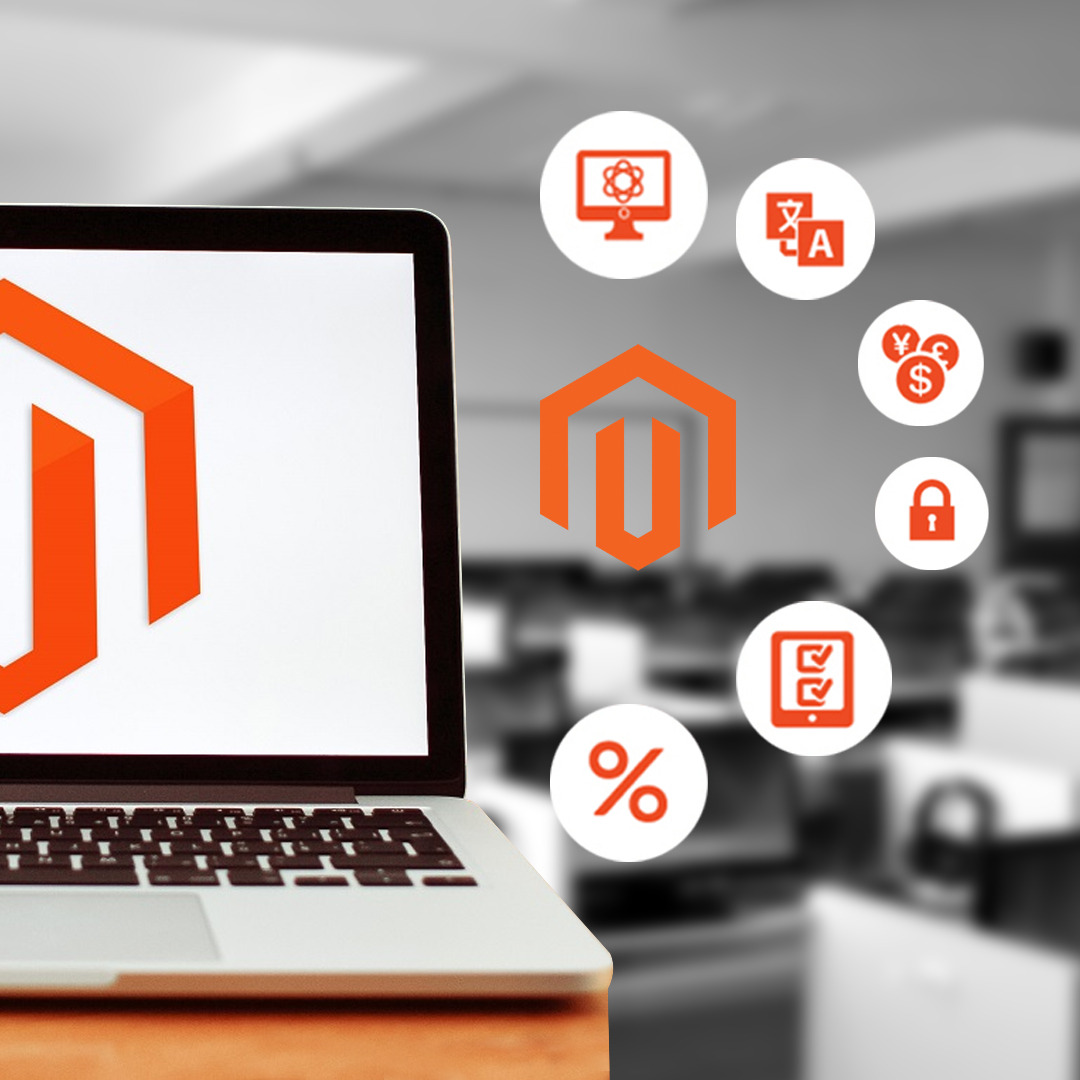 If you are looking for rich ecommerce experiences, try Magento development. Let's see why. Unlike many other popular ecommerce platforms, Magento comes studded with many rich and fabulous features and functionalities to transform your online business into a unique one. Store owners can effortlessly handle the entire business starting from product creation to checkout experience.
They can even manage promotions and marketing with ease.
It has many features that facilitate customer personalization, instant purchase checkouts, automation rules, visual merchandising, responsive design themes, and a lot more. Don't you think these benefits of Magento development are worth trying?
4. High Scope for Customization
Magento development enjoys a proud place among other ecommerce platforms thanks to its greater scope for customization.
Being an open source platform, it gives out complete control over the source code to the developers. This paves the way for more efficient customization plans.
You can conduct customization or custom development within the website. The availability of 5000 plus extensions and templates makes the task easy and creative.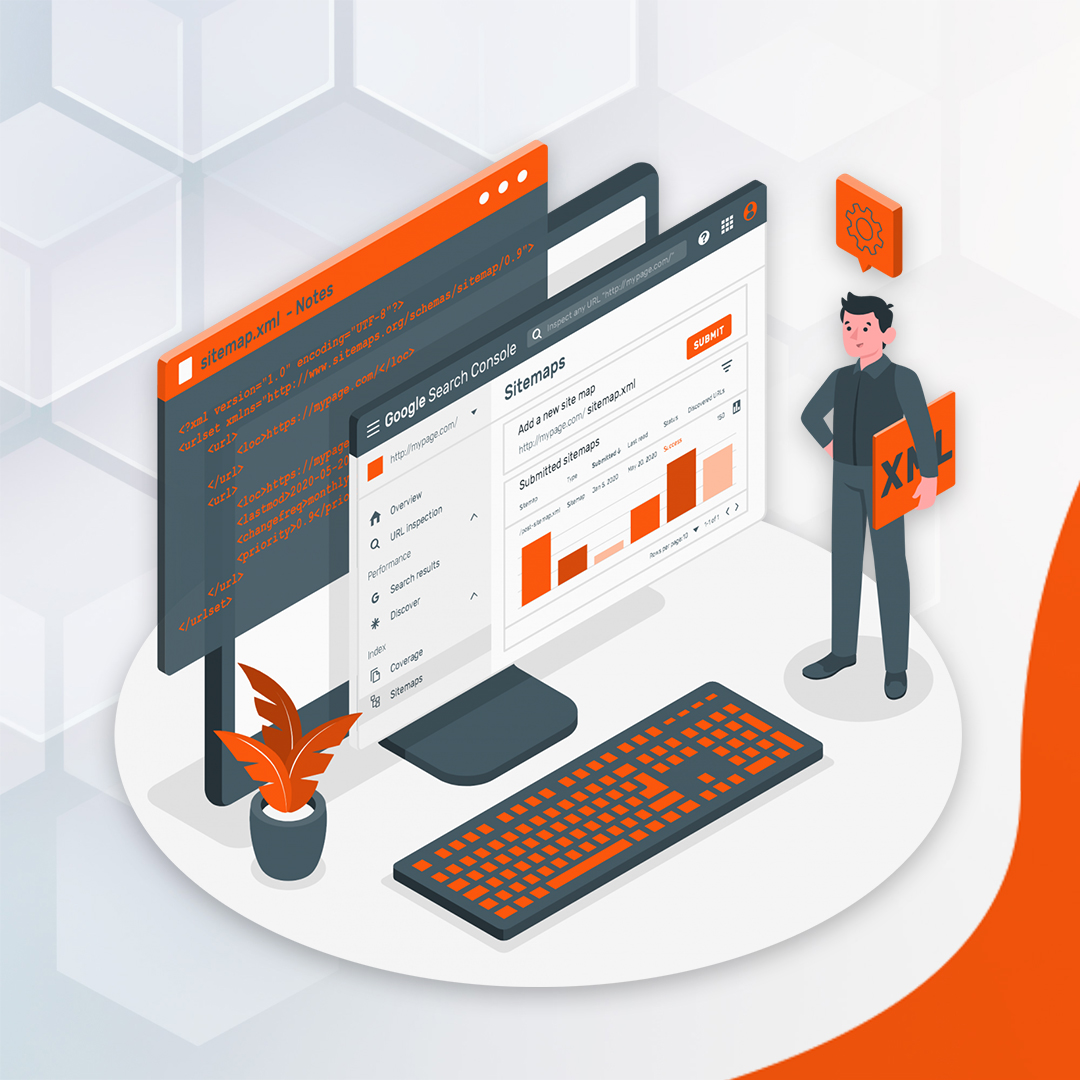 Take note that you need proficient Magento developers to do Magento customization to derive the optimal and maximum benefits of Magento development.
5. Highly Scalable and Responsive
Ability to adapt to a larger demand is what scalability means. And if you are looking for an ecommerce solution that can scale up when your business grows, Megento development is your choice.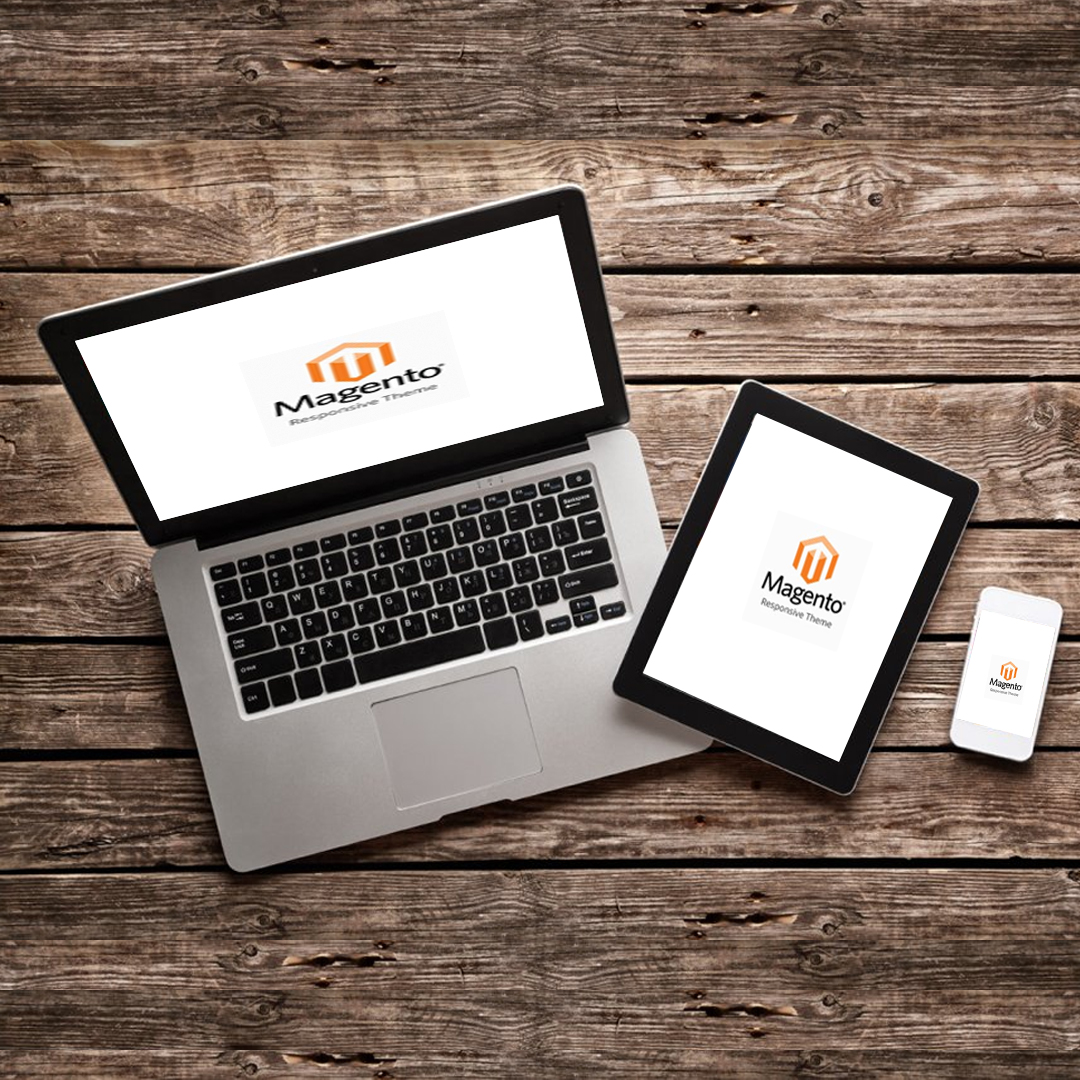 Magento is a versatile platform that can support businesses of varying sizes from start-ups to established business giants.
You can start your ecommerce business in Magento with a very limited number of products and can expand it hassle-free without any fear of crashing.
The platform can meet any demand and can scale at any length making it one of the great benefits of Magento development.
In this age of growing spread of mobile and other devices and screen sizes, having an ecommerce store that is responsive to engage with customers across all digital touch points is a virtue. Magento is a resourceful framework that offers an optimal viewing experience across a wide range of devices.
6. Multiple Website Management
Aspiring and established ecommerce business owners choose Magento for ecommerce as they can build several stores using a single Magento installation.
The indication of this is that it helps you manage billing, product updates, inventory, customer records, and so on of multiple online shops from a single admin panel.
This versatile multi-store option is cost and time saving besides being a strategic idea.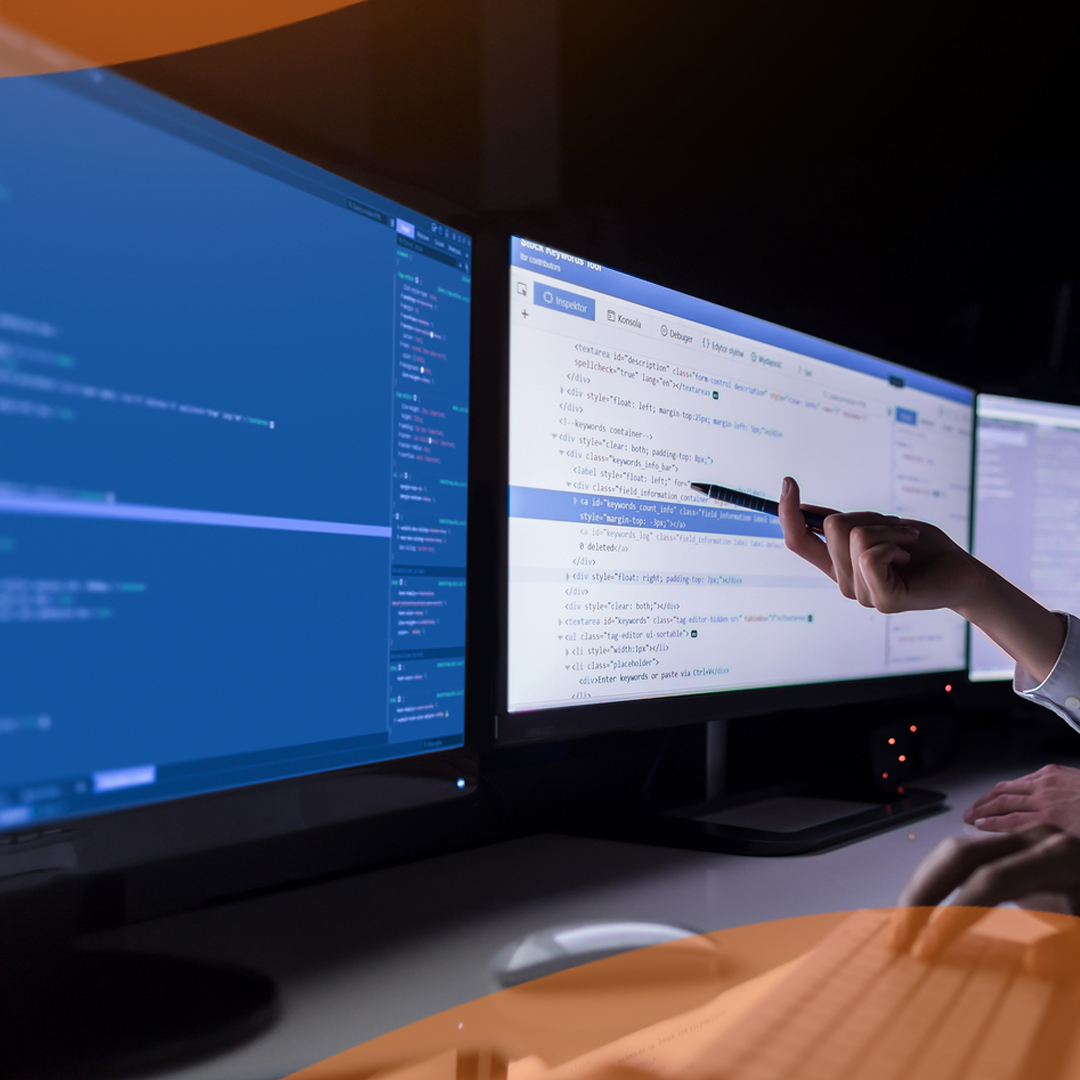 The option to bring together diverse online stores under one website helps you have wider customer reach as well. No wonder, this is one of the immense benefits of Magento development that draws more and more customers closer to it.
Have you heard about omni-channel ecommerce platforms? And, do you know Magento is an excellent one? Read here to know why Magento is a complete omnichannel ecommerce platform.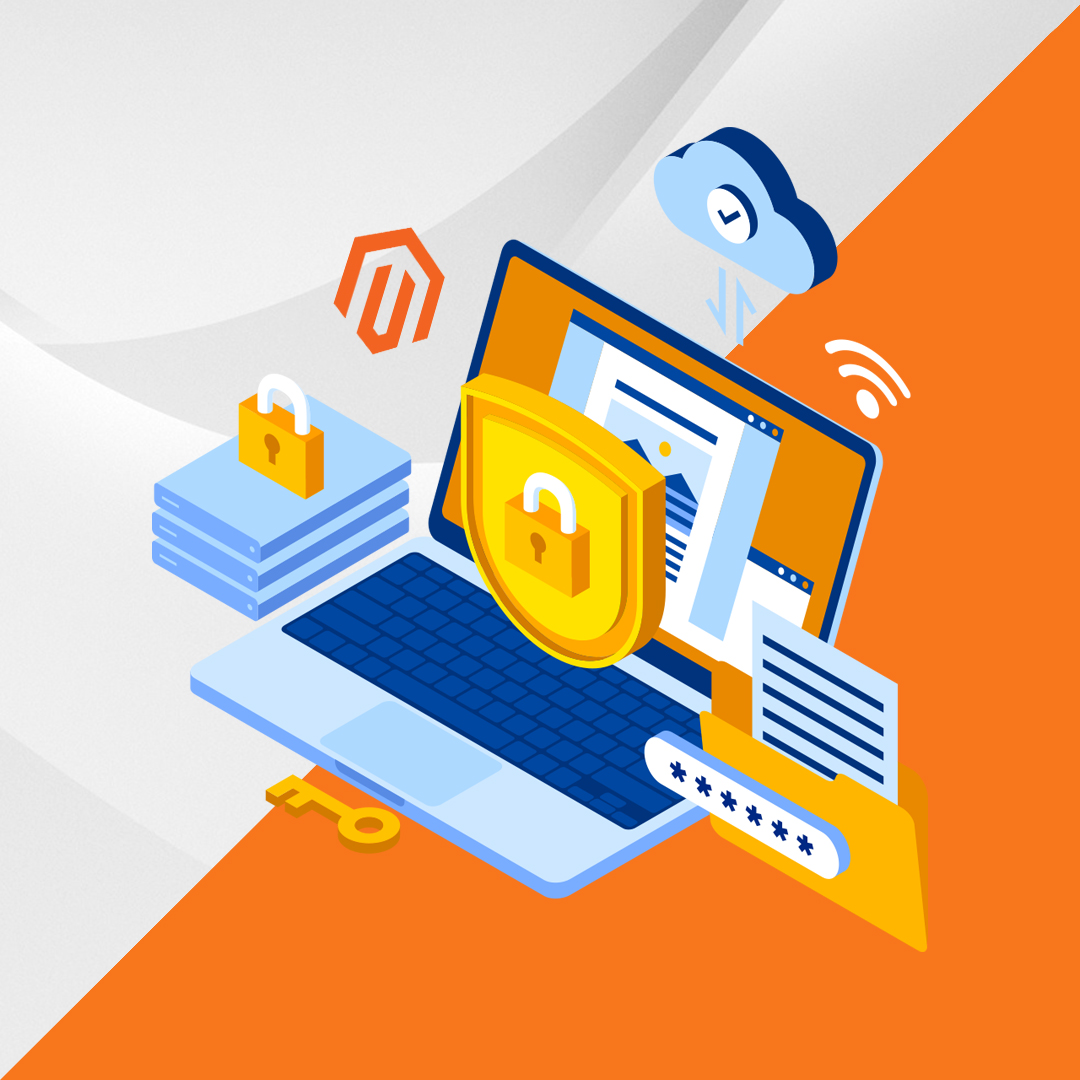 Ensuring the security standards of the ecommerce platform is crucial to have a safe and sound experience.
If security is your primary concern, Magento development can be a great pick. It comes equipped with some dominant security features.
It has an efficient security center to offer users with useful information about security, security patches, security updates, and practices constantly and quickly whenever they are in need.
When compared to WordPress and other platforms, Magento is less susceptible to attacks and vulnerabilities. It's built-in security elements that prevent security hazards is one of the brilliant benefits of Magento development.
8. Seamless Integration with Third Party Software
Seamless integration is a great feature that makes Magento development a favourite among ecommerce merchants.
Magento supports a horde of third-party software and solutions. It has many APIs for different third-party applications to meet diverse demands. You can integrate external payment gateways, database apps, CRM, Google tools (Google Analytics or Google Checkout), shipping or tracking methods, payment methods (Paypal, Braintree), etc. with no trouble.
It would be prudent to hire the services of a full stack development company like Bridge Global to integrate the APIs. Magento offers a handy guide to configure third-party solutions.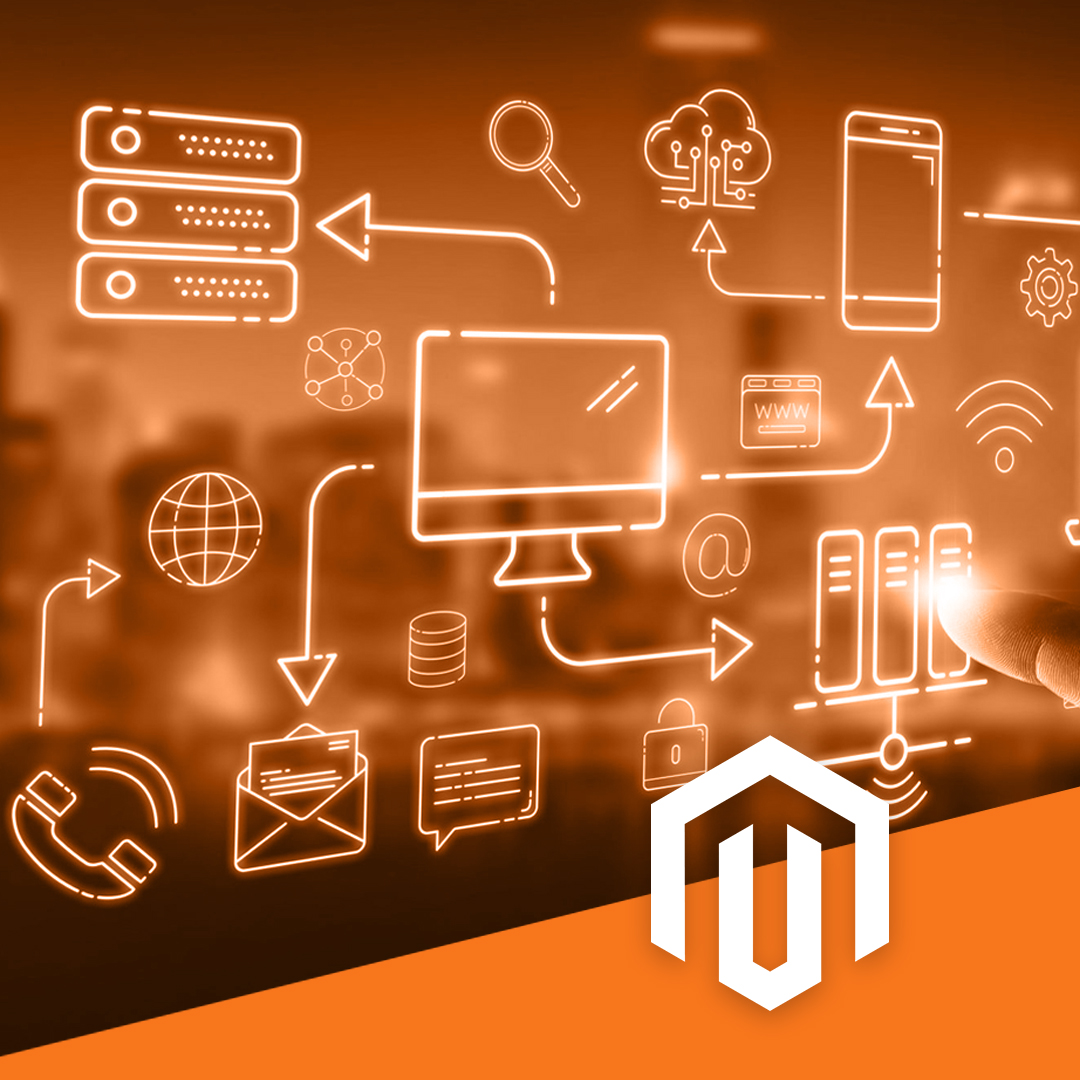 9. Strong Global Community Support
Magento development has a growing and vibrant community of ardent and dedicated developers, providers, bloggers, ecommerce experts, students, users, and learners.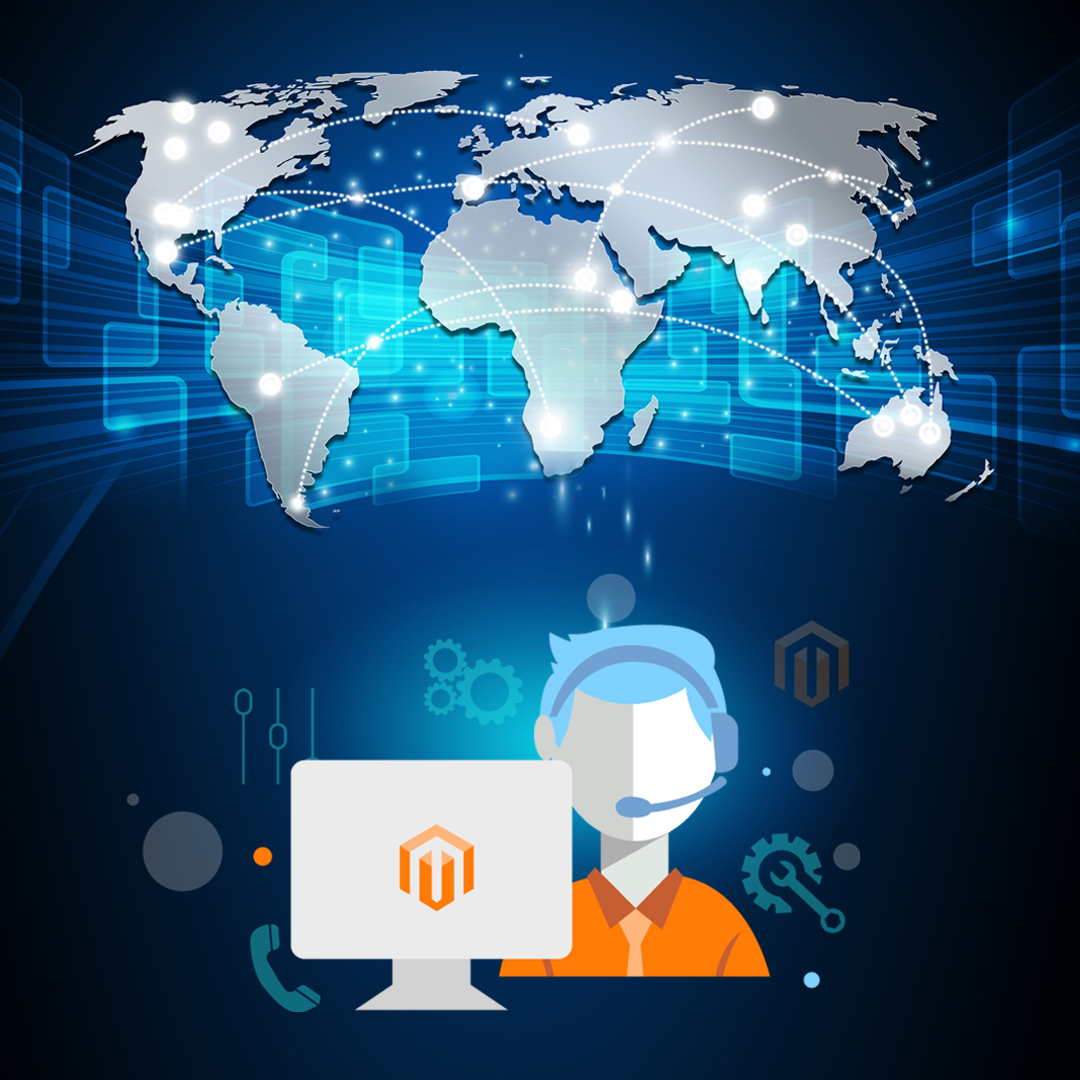 The growing community is bound by their intense love to help each other with knowledge sharing. When you are stuck with an issue you can easily get the smartest solutions from expert Magento developers from forums and websites from around the globe.
Whatever be the size of your company, the big community around Magento makes it impossible for you to run out of features and plugins. You can easily get what you want while not banging your head on developing the extensions to enhance your store.
The Bottom Line
When launching a business, it is essential to choose the right technology platform that will accurately meet the requirements of your business goals. When it comes to ecommerce business it is essential to pick a versatile ecommerce platform and Magento is capable of meeting your needs. Magento development assures a fully-packed solution with a strong community of supporters and developers.
If you are a new store owner, I am sure that the above list of benefits of Magento development serves as convincing reasons to choose Magento for ecommerce. Let the awesome features of Magento help you harvest many business benefits. If you are interested in knowing more about driving more sales from your ecommerce store, give us a ring.
Go ahead and make an informed decision. All the best!