Android Technology Trends That Make You a Winner in 2021!
Android, the world's most popular mobile platform, is celebrating its 13th birthday today. As it is stepping into its teen years, we can expect many scintillating advancements that further push its boundaries.
Let's have a quick peek into the trends in technology for Android that will reinforce its dominant position in the mobile industry.
Android offers a top-notch platform for creating apps and games for Android users the world over. Google Play, the premier marketplace for Android apps, meritoriously distribute the applications instantly to a large global audience.
Since its start on 5th November 2007, people are probing the minds of Android developers to get a glimpse of the next innovative ideas. The innovations in latest Android technology helps skillful android mobile app developers to build potent and differentiated applications that solve unique problems.
Let's take a quick survey of the latest android technology trends that make every android developer and user winners.
Before we move on, here is a quick snapshot of Android's journey.
Android –A Quick Flashback
With the public release of the Android beta on November 5, 2007, November 5 is considered as its birthday.
Its real history can be traced back to a time when the term smartphone itself was uncommon. Android Inc. was founded by Rich Miner, Nick Sears, Chris White, and Andy Rubin in Palo Alto, California in October 2003.
Their original plan was to use Android OS to improve the operating systems of digital cameras. But as the market for stand-alone digital cameras was on a deteriorating trend they decided to use the OS inside mobile phones.
In July 2005, Google acquired Android Inc. marking a huge milestone. The co-founders continued developing the OS under their new owners. The decision to use Linux as the basis for the Android OS made it possible to offer to third-party mobile phone manufacturers for free. Google has fruitfully made Android the leading OS with a global market share of more than 80%.
You can see Android's recent progress and developments in embedded Tweets at the end of the blog.
5 Android Technology Trends You Can't Ignore
Understanding time and trends is crucial to acquire top position in the mobile app development industry. In this guide, you will get to know the latest android technology trends that may help you build an innovative Android mobile app and become the new trendsetter.
1. Web Apps + AMP
The web app landscape got revolutionized with the introduction of Accelerated Mobile Pages (AMP) project by Google in 2015. It modernizes the web technology by enhancing the web browsing quality and improves the overall page loading speed.
Progressive Web Apps (PWA) and AMP pages work great together and complement each other in many ways. The combination of web apps and AMP can effectively blur the distinction between mobile apps and web apps. This leads to a radical change in the way users access and read stories on the internet.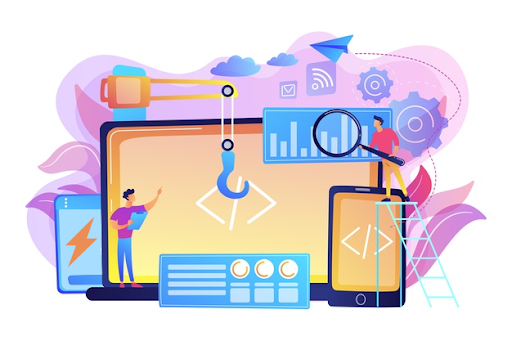 Using AMP technology, Android developers can smartly design complex websites into a responsive design. This guarantees an enhanced mobile user experience. Web Apps + AMP-powered apps instantly open in the browser without any need for downloading them. It offers a mobile app-like user experience even in poor data scenarios.
Android mobile app developers can stay innovative and valuable by building web apps using the open-source AMP principles. They can create faster, easy to load, and robust web apps with a distinctive coding language (stripped-down version of HTML and CSS which limits the use of JavaScript.)
2. Internet of Things (IoT) in Android Mobile Apps
Creating an app for the Internet of Things (IoT) is crucial to compete in this IoT-driven world. IoT systems prompt automation with the use of smart devices and integrated mobile apps. Android apps that include features to operate smart devices on IoT systems are quite in demand these days.
IoT mobile application development services are becoming more prevalent in smart home technologies. Mobile applications are considered as the best tools to take advantage of IoT in automobiles, healthcare agriculture, and child & pet care as well. Android app developers should see to it that mobile apps are equipped to enable the remote control of smart gadgets, devices, sensors, and so on. The apps have a resourceful and secure back-end to handle glitch-free user communication with the device.
3. Multiplatform Development in Android App (Flutter)
Flutter SDK that allows you to build high-performance native applications on iOS, Android, Web, and desktop from a single code base is said to be the future of Android application development. This new Google technology is appreciated for its flexibility and combinability.
Besides the native design advantage, Flutter framework is great for MVP development as it saves time by helping you develop apps for both platforms at the same time. It is an easy to learn SDK with comprehensive documentation from Google. Many learning videos, articles, podcasts, etc. are available to help developers to have an easy walk through.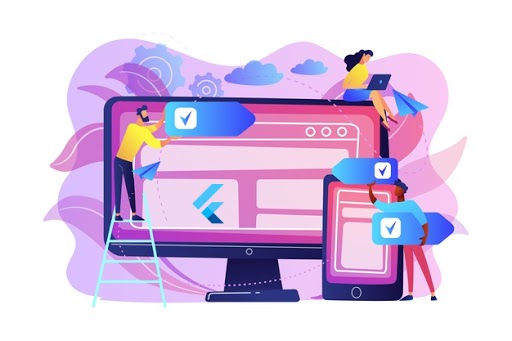 Popular apps belonging to diverse domains are built using Flutter; Google Ads (Utility), Alibaba (e-commerce), Reflectly (Lifestyle), Birch Finance (Finance), Hamilton Musical (Entertainment), Coach Yourself (Health and Fitness), Hookle (Social), SG BusTracker (Maps & Navigation), etc. are to cite a few.
Flutter is undoubtedly one of the latest Android technology trends that cannot be overlooked.
Read an interesting comparative study on Flutter and React Native.
4. The rise of chatbots in Android apps
The need for mobile app users keeps changing. The latest trend is their craving for do-it-yourself (DIY) custom service tools to speed up online purchases and other buying decisions. Chatbots serve as one of the best tools to satisfy this hunger. Enterprises are predicted to use more chatbots as the users look for swift and precise answers.
Android app developers are integrating the AI-based Google assistant, a clever chatbot that identifies even complex instructions. Game developers make advantage of voice assistants and chatbots to create impressive and life-like gaming experiences for users. Google Duplex is a new technology powering a new Google Assistant feature. It is a human-sounding technology that is rolled out in some US states, UK, Australia, and Canada.
5. Payments and M-Commerce
More and more businesses are keen on making their business presence online, and some of them are completely shifting from offline to online entities (mainly due to COVID-19 situation). This change forces them to build an app that is equipped with online payment features. By 2021, mobile e-commerce sales are expected to account for 54% of total e-commerce sales.
Consumers are depending more on mobile wallets like Android Pay to checkout when shopping from a mobile retail app. It's a quick, safe, and secure way for them to shop. They use these wallets at physical retail stores that allow touchless payment options.
Therefore, it is imperative to build a mobile app that helps users to explore diverse businesses and employ online payment. Mobile apps that can facilitate transactions devoid of physical cash/cards are of great demand.
As we all know Mobile Finance Service (MFS) Apps (PayTM, PayUmoney, Mobikwik, etc.) have witnessed a huge surge in demand. More and more people are preferring apps that offer mobile finance services to credit card or debit card. As these apps offer the added advantage of multiple payment options like utility payments, they are a great hit.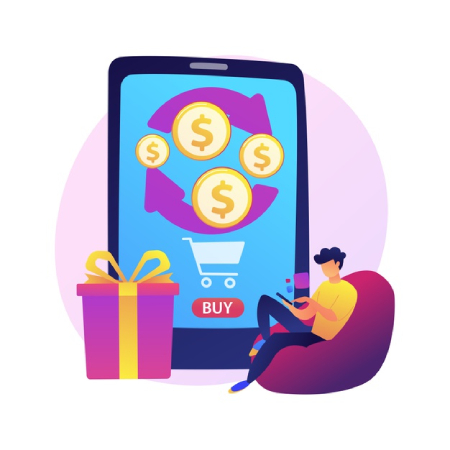 The year 2021 will see more MFS apps with more security features and loyalty capabilities. Jetpack Security, the new security library from Google with Android Keystore System, offers a way to store data more securely in Shared Preferences. This latest Android technology will take care of the security issue in Android application development.

Trending Tweets on Android Updates and Stories
Built for people with motor disabilities, Voice Access on #Android11 adds intuitive labels to apps that help you control and navigate your phone, all by speaking out loud. Download today: https://t.co/KsDuKEEZd3 pic.twitter.com/3TPSXEQN6P— Android (@Android) October 30, 2020
You can now set up Action Blocks on #Android that speak common phrases such as "yes", "no" or "excuse me," if you are non-verbal. Download the app today: https://t.co/JXKTTPRQP9 pic.twitter.com/Y0voldB6Tg— Android (@Android) October 29, 2020
Now there are even more ways to connect on Google Duo. Enjoy automatic captions on video and voice messages for those moments when you can't play audio. Learn more: https://t.co/OyHIxODbx3 pic.twitter.com/o48XALD0ro— Android (@Android) October 29, 2020
#Android Emergency Location Service is helping First Responders around the world. In Germany, they're able to provide quick and accurate help to 90% of its population. #FirstRespondersDay pic.twitter.com/C4gGif92GN— Android (@Android) October 28, 2020
If you're hard of hearing or wearing headphones, #Android's latest feature, Sound Notifications, notifies you of important and critical sounds happening around you. Learn more: https://t.co/TML2rK3Ou1 pic.twitter.com/HS8YXq2NZI— Android (@Android) October 27, 2020
Wrapping Up
A quick criss-cross through the latest technology trends in Android apps shows that smarter apps powered by cutting-edge technologies will continue to be the trend in 2021. Other trends that are worth mentioning are Machine Learning, Artificial Intelligence (AI), and AR & VR. Cloud-driven Android mobile apps will also rule the roost.