Agile ProcessesAgile ProcessenAgila processerAgile Prozesse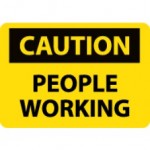 In my work as an agile and lean consultant, there's sometimes a lot of discussion about "processes". People I work with use different definitions of processes. Agile teams sometimes resist to processes, when they refer to the agile manifesto that says "Individuals and interactions over processes and tools". So the question: What are agile processes?
My definition of a process is "the way we do things around here". It can be documented in a process description or quality system.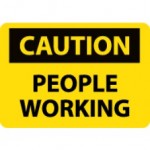 In mijn werk als een agile en lean consultant is er soms veel discussie over processen. Mensen waarmee ik werk gebruiken verschillende definities van processen. Agile teams verzetten zich soms tegen processen als ze verwijzen naar het agile manifesto dat zegt: "Individuen en interacties boven processen en instrumenten". Dus de vraag: Wat zijn agile processen?
Mijn definitie van een proces is "de manier hoe we de dingen hier doen". Het kan gedocumenteerd zijn in een procesbeschrijving of een kwaliteitssysteem. Maar het kan ook iets zijn dat professionals doen, puur omdat ze een soortgelijke training hebben gehad. Wat ze hebben geleerd uit ervaring, door regelmatig de manier hoe ze werken te evalueren en te zoeken naar verbeterpunten. Een team kan besluiten om dingen op een bepaalde manier te doen, gebaseerd op gedeelde overtuigingen. Dus naar mijn mening is een proces wat mensen daadwerkelijk doen. Dit kan verschillen van wat ze zeggen dat ze doen of wat is vastgelegd. Het daadwerkelijke gedrag is voor mij hetgene dat telt!
Het zijn niet de processen die veranderen, het zijn de mensen
Waarom gebruik ik de definitie "de manier hoe we de dingen hier doen"? De manier om resultaten van een organisatie te veranderen is door het gedrag van de mensen die er werken te veranderen.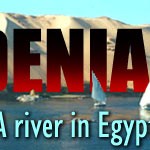 Nieuwe proces documenten schrijven of het veranderen van de huidige resulteert niet automatisch in verandering: een document is niet een proces. Het is wat de mensen doen dat telt!
Door het "de manier hoe we de dingen hier doen" te noemen betekent niet dat alles het zelfde moet blijven. "Dit is de manier hoe we het hier doen" is niet een proces, het is een ontkenning, een excuus om niet te willen veranderen. Als de manier hoe dingen gedaan worden niet effectief is, als het ervoor zorgt dat software laat geleverd word, met onvoldoende kwaliteit, dan moeten dingen veranderen. Mijn mening is dat verandering altijd begint bij hoe mensen nu werken en niet bij hoe het is beschreven in een document.
Agile processen
Zijn er processen in agile? Natuurlijk! Als een agile team heb je afgesproken om op een bepaalde manier te werken en dat is het proces. Tijdens elke sprint overleg je hoe je de user stories levert en dat is ook een proces stap. En je verbetert continue de manier van werken door terug te blikken. De meeste agile teams gebruiken een Definition of Done, wat ik beschouw als een proces definitie geschreven door het team zelf. Agile teams hebben bewezen een fantastiscshe manier te zijn om hoogwaardige software producten te leveren. Dus ja, er zijn processen in agile en agile heeft daadwerkelijk een ingebouwd proces management. Ook de nieuwste CMMI V1.3 erkent Agile en Agile processen, dus je kunt een combinatie van CMMI en Agile gebruiken om je business te verbeteren. Je kunt zelfs op een agile manier verbeteren, door continue de waarde dat je bedrijf aan je klanten levert te verhogen.
Ik zou graag van je horen: Wat is jouw definitie van een "agile proces"? En hoe gebruik je het?
Meer informatie
Verschillende artikelen over de agile onderwerpen in dit blog zijn beschikbaar:
• Uncovering Better Ways to do Process Improvement
• Becoming Agile and Lean
• Agile Project Management
• Golden Rules for Agile Process Improvement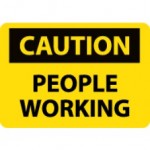 I mitt arbete som en agil och lean konsult så är det ofta diskussioner om "processer". Människor som jag jobbar med använder olika definitioner av processer. Agila team är ibland motståndare till processer, när de hänvisar till den agila manifestationen som säger "Individer och interaktion före processer och verktyg". Så frågan är: Vad är agila processer?
Min definition av en process är "sättet vi gör saker på här".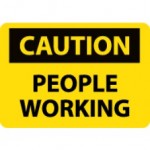 Bei meiner Arbeit als agiler und lean Consultant gibt es manchmal viele Diskussionen über "Prozesse". Personen mit denen ich zusammenarbeite benutzen verschiedene Definitionen für den Begriff des Prozesses. Agile Teams widerstehen manchmal Prozessen, wenn die sich auf das Agile Manifest " Individuen und Interaktionen stehen über Prozessen und Werkzeugen bzw. Systemen" beziehen. So ist die Frage: Was sind agile Prozesse?
Meine Definition eines Prozesses ist folgende: "Die Art wie wir Dinge hier tun." Es kann mittels einer Prozessbeschreibung oder eines Qualitätssystems dokumentiert werden. Aber es kann auch etwas sein, das Profis tun, einfach weil sie ähnliches Training hatten. Was sie aus Erfahrungen gelernt haben, indem sie ihre Arbeitsweise regelmäßig bewerten und nach Verbesserungen schauen. Ein Team kann vereinbaren, wie es Dinge auf eine bestimmte Weise tun wird, basierend auf gemeinsamen Werten. Das bedeutet für mich, dass ein Prozess das ist was Personen tatsächlich tun. Das kann variieren von dem was sie sagen zu tun und von dem was dokumentiert ist. Für mich ist es das tatsächliche Verhalten was zählt!
Es ist nicht der Prozess der sich verändert, sondern die Personen
Warum benutze ich die Definition, "Die Art wie wir Dinge hier tun." Die Art wie man Ergebnisse verändert, ist das man das Verhalten der Profis ändert, die dort arbeiten. Das Schreiben neuer Prozessdokumente oder das Verändern eines bereits bestehenden Dokuments hat nicht immer eine Veränderung zur Folge. Ein Dokument ist kein Prozess. Was die Personen tun, das ist es was zählt.
Es "Die Art wie wir Dinge hier tun." zu nennen, bedeutet nicht, dass die Dinge gleich bleiben sollen. "Das ist die Art wie wir es tun" ist kein Prozess, sondern eine Verweigerung, eine Ausrede, um sich nicht ändern. Wenn die Arbeitsweise nicht effektiv ist, wenn es zu einer Verspätung der Softwareliefung führt, mit unzureichender Qualität, dann müssen sich Dinge ändern. Meine Meinung ist, dass Veränderung immer von der Art und Weise, wie die Personen jetzt arbeiten beginnt und nicht wie es in einem Dokument niedergeschrieben wurde.
Agile Prozesse
Haben Sie Prozesse in Agile? Natürlich! Als agiles Team haben Sie zugestimmt auf eine bestimme Art und Weise zu arbeiten. Das ist Ihr Prozess. Bei jedem Sprint diskutieren Sie wie Sie die User Story liefern wollen. Das ist auch ein Prozessschritt. Und Sie verbessern kontinuierlich die Arbeitsweise mit Retrosperspektiven. Die meisten agile Teams nutzen eine "Definition of Done" (Liste an Tätigkeiten, die dem Produkt nachweisbar mehr Wert hinzufügt), welche ich als vom Team selbst geschriebene Prozessdefinition betrachte. Agile Teams haben gezeigt, dass es ein guter Weg ist qualitativ hochwertige Softwareprodukte abzuliefern. Also ja, es gibt Prozesse bei Agile und Agile hat tatsächlich ein Prozessmanagement eingebaut. Auch das neuste CMMI V1.3 erkennt Agile und agile Prozesse. Das heißt man kann eine Kombination aus CMMI und Agile benutzen, um sein Geschäft zu verbessern. Sie können sich sogar auf eine agile Art und Weise verbessern, um ständig den Wert zu erhöhen, den Sie Ihren Kunden abliefern.
Ich würde gern mehr von Ihnen hören: Was ist Ihre Definition von einem "agilen Prozess"? Wie verwenden Sie ihn?
Mehr Informationen
Verschiedene Artikel sind verfügbar, die die angesprochenen agilen Themen in diesen Blog behandeln:
But it can also be something that professionals do, simply because they have had similar training. What they have learned from experience, by frequently evaluating they way they work and look for improvements. A team may agree to do things in a certain way, based upon shared beliefs. So in my opinion a process is what people actually do. That can differ from what they say they do, or from what is documented. For me it is the actual behavior that counts!
It's not the process that changes, it's the people
Why do I use the definition "the way we do things around here"? The way to change results of an organization is by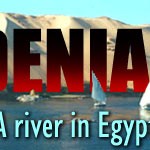 changing the behavior of the professionals that work there. Writing new process documents or changing an existing one doesn't automatically result in change: a document is not a process. It's what people do that counts.
Calling it "the way we do things around here" doesn't mean that things should stay the same. "This is the way we do it" is not a process, it's a denial, an excuse for not willing to change. If the way things are done isn't effective, if it causes software to be delivered late, with insufficient quality, then things must change. My opinion is that change always starts from how people are working right now, not from how it is written down in a document.
Agile processes
Do you have processes in agile? Of course! As an agile team you agreed to work in a certain way, which is your process. Every sprint you discuss how you will deliver the user stories, which is also a process step. And you continuously improve the way of working with retrospectives. Most agile teams use a Definition of Done, which I consider to be a process definition, written by the team itself. Agile teams have shown to be a great way to deliver high quality software products. So yes, there are processes in agile, and agile actually has some process management build in. Also the newest CMMI V1.3 recognizes Agile, and Agile processes, so you can use a combination of CMMI and Agile to improve your business. You can even improve in an agile way, to continuously increase the value that your company delivers to your customers.
I'd like to hear from you: What is your definition of an "agile process"? How do you use it?
More information
Several articles are available that cover the agile topics mentioned in this blog:
 Uncovering Better Ways to do Process Improvement
 Becoming Agile and Lean
 Agile Project Management
 Golden Rules for Agile Process Improvement