5 cultural tips for managing global teams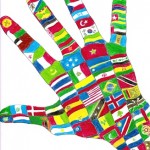 Avi Elkoni wrote an article for our blog about the 5 lethal mistakes in offshore software development. The first lethal mistake is downplaying cultural differences. I absolutely agree that culture has a big  impact on globally distributed software projects.
I have recently read a book about cultural differences that deepens the research of Geert Hofstede.  The commonly used framework of Hofstede explains national culture using five dimensions: Power Distance, Individualism vs collectivism, uncertainty avoidance, masculinity vs femininity and long term vs short term orientation. While reading the book I tried to picture the cultures and the people that I work with on a daily basis into this framework. And my general opinion is that although the framework can help to put national culture into perspective, in real day to day work with human beings, it might also make things more complex. There is a risk of over-analysing individual behavior using abstract concepts that aim at explaining a culture. 
People that work in my company for some time, seem to get used to working with Europeans. When we hire new people, we always stimulate certain aspects to overcome cultural differences. But when we ask our colleagues after 2 years what it is that they do differently, they won't be able to explicitly tell you. People learn, people adapt. Theories help, practice helps more. 
Based on my practical experience, there are 5 aspects of culture that global teams need to pay attention to: 
1. Accept that there ARE cultural differences
The starting point for working with a global team of people from different cultures is to acknowledge that there are differences between team members. There are always differences between people, even in local teams, but with different cultural backgrounds, the differences are bigger. 
The behavior that causes conflicts in the team: stick to your own view of how people should behave and how things should go. The behavior that will enforce the team bonds: acknowledge, analyze and discuss cultural differences. 
An experience to explain this. As a Dutch, I am used to people being direct. People say what's on their mind (and I am from Rotterdam, where this directness is more blunt than friendly). If people don't agree, they'll tell you straight in your face, even if that hurts your feelings. People in India are the opposite: they won't tell you openly what bothers them, especially not if you are the boss (or the client). They will avoid hurting your feelings. Now when I stick to my Dutch behavior, I will scare every colleague away, I will ensure some of them will run into tears. Having said this, I am also confident that I have done so, because even while I am aware of the directness or even bluntness, my automatic way of communicating is to be straight to the point. Whenever I am aware of a remark that may hurt my colleagues, I try to apologize right away and explain my behavior.  
2. Don't confuse culture with the right people
Your key challenge in building a successful global team is getting the right people in the right seats. You can find good and bad people anywhere on earth. An experience with one company or person doesn't mean that all people in a country are the same. When offshore teams face difficulties, most buyers analyze the problems on the level of culture, instead of the person. 
3. Stimulate responsibility and pro-activeness
This point may already be biased by me being a Dutchman. In our culture people are usually expected to be pro-active, to come with their own ideas and suggestions. By contrast, people in India are raised in a more hierarchical way: the father is the boss and tells the kids what to do (or is it the mother?!); the boss is the boss and we listen to him. Because the boss is the boss, it is not ok to tell him he's wrong, to pro-actively suggest an idea that is conflicting with his idea. 
Teams grow successful when the individual team members take responsibility. Software becomes better if more brains add ideas to the software. Things move faster if every team member is focused on pro-activity, doing things, execution. It is crucial in any team to clearly describe responsibilities and then to stimulate people in taking responsibility. 
An experience. In our company, we have removed all hierarchy. In our offices, there is no boss, there are no project managers and only team leads if the team consists of more than 3 people. Every programmer is responsible for his own work and gets direct feedback on his performance from the customer. That feedback affects his salary. Programmers also speak directly to their clients, there is nobody in between. We continuously stimulate people to come up with their own ideas and suggestions (usually this is also one of the points in the performance review of the client). Every day I repeat that I appreciate feedback, I appreciate their ideas and suggestions. We have daily and weekly meetings so people always have chances to express their opinion. 
4. Stimulate openness
I am a firm believer of openness and honesty, at the risk of being too open. So again this tip might be biased by my (cultural) background. In working with different nationalities, my belief is that the only way to understand each other is to be open about everything. When the behavior of one person insults you or affects your work, the other needs to become aware. He can only become aware if you tell him. 
On top of the cultural difference, people work remotely from different locations. If the project manager is in the Netherlands and the programmers in Ukraine, both 'sides' won't have the chance to see what's happening on each side. They miss the talks during lunch, they are not aware of any conflicts among team members. Unless everybody openly shares what's going on. 
A practical case. We had a team of 6 developers working for our Dutch customer from our office in Odessa. By agreement, salary hikes are decided by this customer. But the agreement with the developers is made by our local Ukrainian CEO. Two developers wanted an increase in salary end of 2011. The CEO informed our customer about this and the customer needed time to decide on this. I learned that most developers that ask for an increase in salary in Ukraine, want it NOW. If they do not get it, they will have a new boss within a few days. The decision from the customer took some weeks and away the two developers went. If we had an open discussion between the developers and the customer. Or between our local CEO and the customer, then we could have discussed a solution and we could have found a compromise in salary or change of roles. 
5. Reflect continuously  
Being open about each others behavior is the basis for understanding. To facilitate this, it helps to have regular review-meetings. In a new team, it is best to do this every week. In this meeting, the members can reflect on the progress in the projects, on the communication, on the behavior of each member. By discussing all these topics, (cultural) differences will come to the surface. We can address them and people can adapt their behavior. 
These five tips can form the foundation for growing a highly productive global team. If people embrace the differences and enjoy working with different people from different nationalities, the work can be a lot of fun.