What Is Quantum Computing?
What is quantum computing? Well, a quantum computer brought down the reign of the world's most powerful supercomputers. Quantum computing was a key driver behind a necessary evolution from supercomputers.
We'll answer the question and not keep you on your toes. Simply put, quantum computers opened up endless possibilities in solving problems that put even the world's most powerful supercomputers to shame. This problem-solving technique or 'quantum computation' harnesses the phenomena of quantum mechanics and specifically designed hardware.
And yes, the supervision, knowledge, and expertise of custom software development professionals are essential in bringing phenomenal results with this type of computing as well.
What Is Quantum?
The quantum in "quantum computing" refers to the quantum mechanics employed by the system to calculate outputs. It is represented as the smallest discrete unit of any physical feature in physics - mainly characteristics of atomic or subatomic particles such as electrons, neutrinos, and photons.
What Is a Qubit?
In quantum computing, a qubit is the core unit of information. In quantum computing, qubits function similarly to bits that are essential in normal computing, but with very different behaviors from each other. Classical bits are binary and can only retain the values 0 or 1, whereas qubits can retain a superposition of all feasible states.
Let's enlighten you more on "what is quantum computing" through this blog. Here we go.
Quantum Computers Explained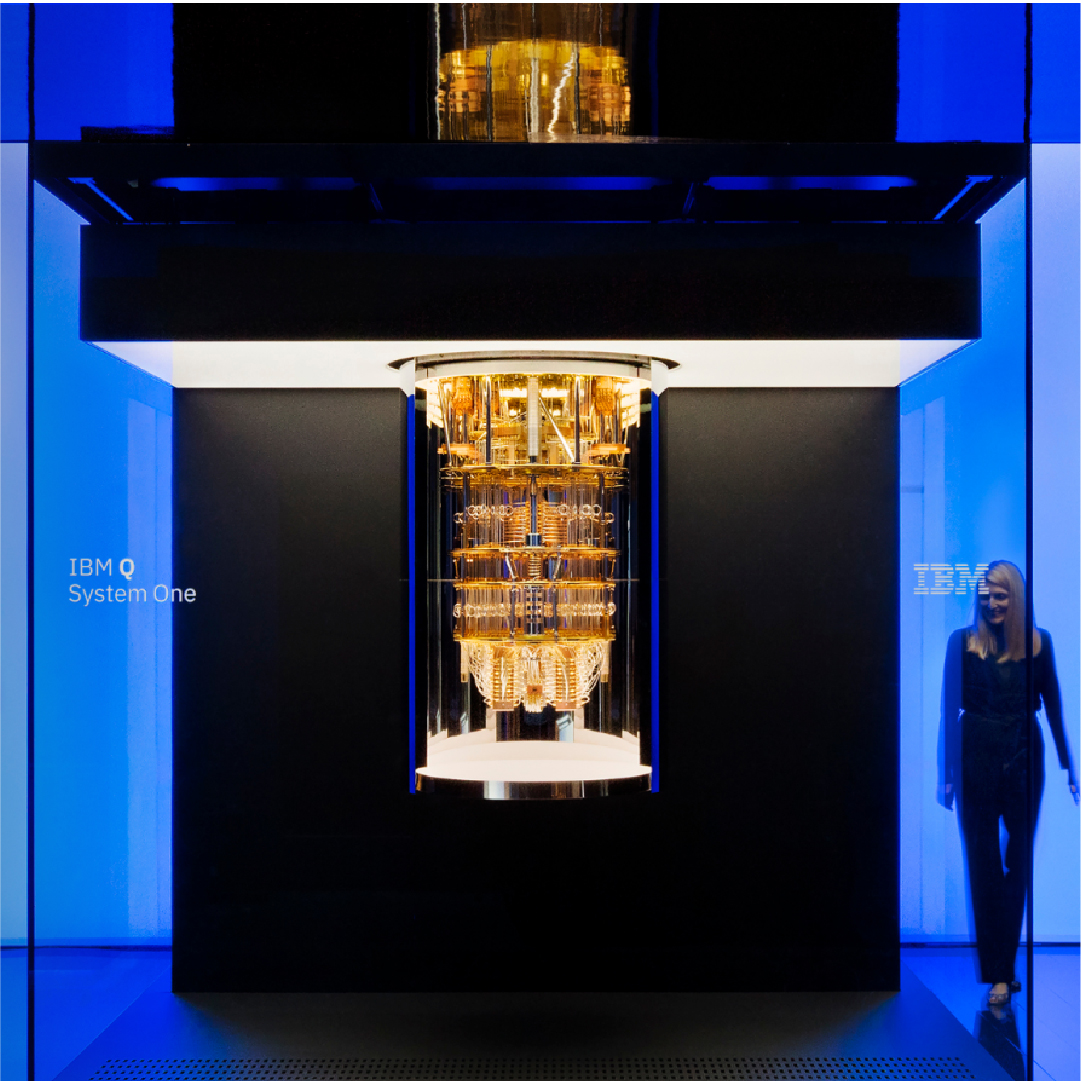 IBM unveiled the world's first quantum computers and clearly, supercomputers will never catch up to their league - like ever! The 127-quantum bit 'Eagle' processor was launched by IBM Quantum at the IBM Quantum Summit 2021. The quantum processor breaks the 100-qubit barrier. IBM Quantum is a leading-edge enterprise to build universal quantum computers.
Quantum computers function by using superfluids, superconductors, a certain form of control, as well as superposition, and entanglement.
Superfluids: To begin, superfluids are used to cool superconductors to roughly a hundredth of a degree Celsius above absolute zero, the theoretically lowest temperature permitted by physical rules.
Superconductors: When electrons pass through superconductors, they couple up to form Cooper pairs, which quantum tunnel across a Josephson junction.
Control: This is essentially a superconducting qubit. A qubit's behavior can be regulated by getting it to retain, modify, and read information by shooting photons at it.
Superposition: A qubit isn't particularly helpful on its own. We may, however, generate large computational spaces by generating many and interconnecting them in a condition known as superposition. We then use programmable gates to express complicated problems in this area.
Entanglement: Qubits that behave randomly can be flawlessly correlated with each other due to quantum entanglement. Specific complicated problems can be tackled more effectively on quantum computers by making use of this.
Interference: Quantum interference is the natural behavior of a qubit that happens due to a phenomenon called superposition. It can impact the probability of it collapsing in one of two ways. Quantum computers are developed and manufactured to minimize interference and provide the most precise results possible.
Why Do We Need Quantum Computing?
Quantum computers can carry out quantum computations simply because the huge, bulky supercomputers couldn't do it.
Even though supercomputers had thousands of classical CPU and GPU cores, they couldn't do quantum computing which seemed easier to supers in a first look. Just that they weren't.
And voila! A quantum computer is born!
The following reasons necessitated quantum computing: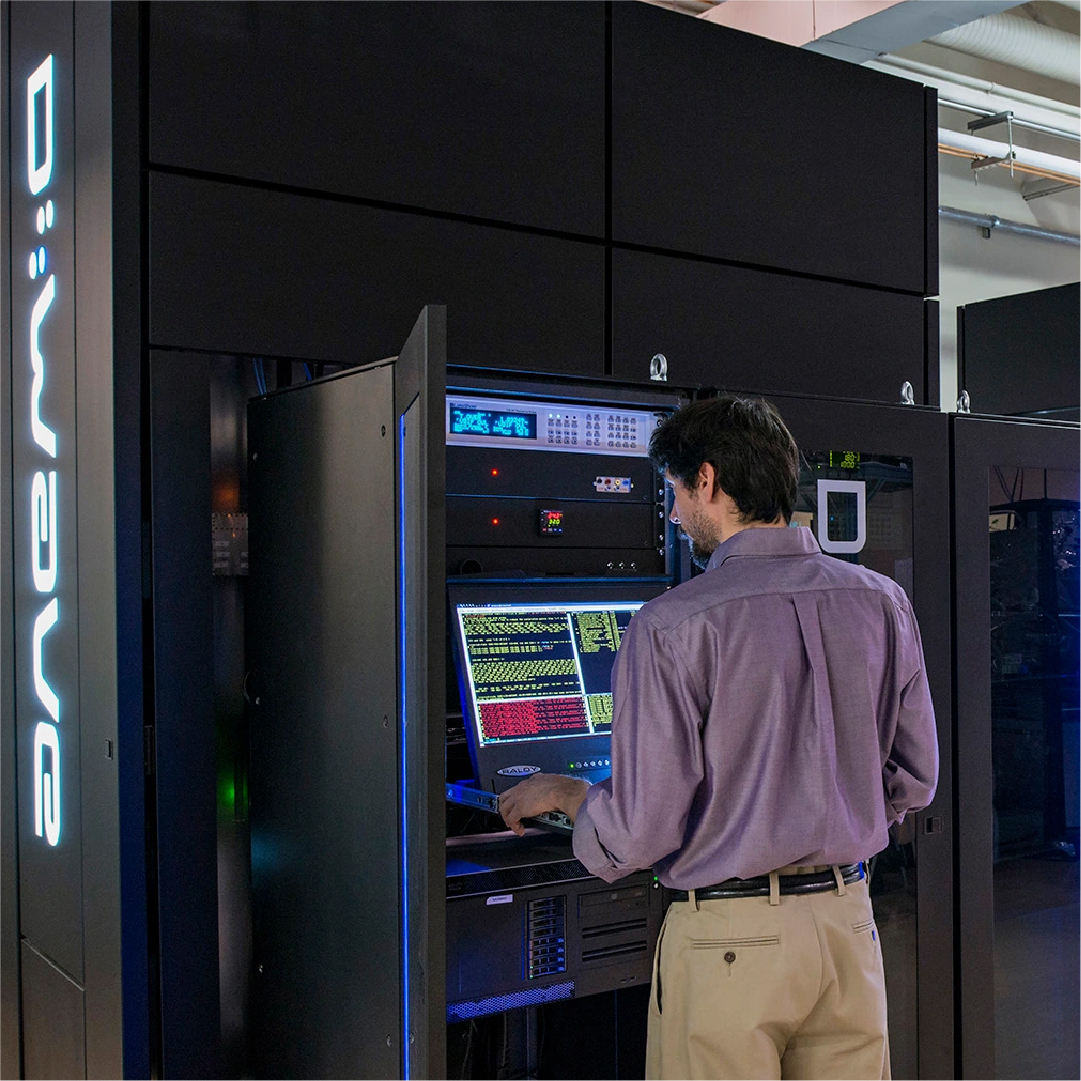 Supercomputers never had the optimum working memory that was critical in storing countless permutations related to real-world situations.
And unlike supercomputers, quantum computers didn't have to evaluate each combination one by one, which was a lengthy process like it was with supers.
Applications of Quantum Computation
Weather Forecasting and Climate Change
Cybersecurity
Financial Modeling
Drug Development
Traffic Optimization and more
You might be wondering that all these can be done with supercomputers, right? And yes, they do. But imagine that you have 1 trillion items and you need to find one specific item from the lot. Finding each one requires 1 microsecond in terms of time.
With a classical computer, it takes about a week. But with a quantum computer, it only takes a second.
Even better, quantum computers are much smaller (and cuter) than the huge-space-eating supers and for obvious reasons can't do quantum computations.
Reasons Why Quantum Computing Is Faster
Quantum computers can generate massive multidimensional spaces that are used to express enormous challenges. Classical supercomputers are incapable of doing so.
Then, it uses quantum wave interference, and algorithms are employed in quantum computations to determine solutions in this space. This is then transformed back into forms humans can use and understand.
The Working of Quantum Computers
It is not just limited to 'what is quantum computing' because the science behind it brings together a whole lot of very different, yet highly advanced fields.
Classical computers use bits to function but quantum computers are powered by quantum bits or qubits at their hearts. These qubits help store information in the quantum form.
Quantum Computers vs. Classical Computers
The information processing method of quantum computers is unique. Classical computers process information with the help of transistors, which are either 1 or 0. Qubits, which may be either 1 or 0 simultaneously, are used in quantum computers. Quantum computing power grows exponentially as the number of qubits coupled together increases. Meanwhile, connecting additional transistors only results in a linear power gain.
Classical computers are ideal for everyday chores. Quantum computers are ideal for executing simulations and data analysis, related to medical or industrial fields. Quantum computers have to be maintained in extremely cold temperatures, are very expensive and complicated to build.
Traditional computing is advanced further by adding more memory to the system. Meanwhile, quantum computers aid in the solving of extremely complex issues in a faster manner.
Final Words to What Is Quantum Computing
Quantum computing is definitely different from classical computing. As a result, quantum computing has become considerably more powerful, and it can now be utilized for huge data processing or simulations. While producing a commercial quantum computer is still a challenge, it is on its way, and who knows, we might even get a good hang of it.