What does it take to successfully manage an offshore team?Wat is er nodig om met succes een offshore-team the beheren?Vad krävs det för att framångsrikt leda ett offshore -team?Was braucht man, um ein Offshore Team erfolgreich zu verwalten?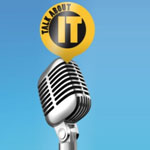 Report: Talk About IT, November 15, 2011
Last Tuesday was the fifth time Talk About IT in Amsterdam. Talk About IT is a platform where interesting experienced speakers present their views about the latest topics in IT and where IT professionals come together to increase the size of their effective network. The theme of this Fifth edition was "how to make a success in international outsourcing?".Attendees enjoyed the presentations by 4 speakers John Blazey, Chris Smit,Hugo Messer and Wilco Turnhout.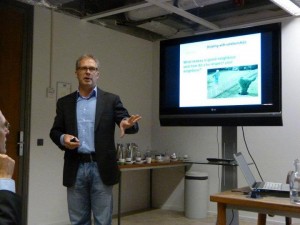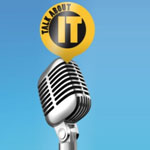 Report: Talk About IT, November 15, 2011
Afgelopen dinsdag werd voor de vijfde keer Talk About IT in Amsterdam georganiseerd. Talk About IT is een platform voor het delen van kennis en ervaring op het gebied van IT. Het thema van deze editie was 'hoe maak je een succes van internationale outsourcing?'. Er waren vier sprekers die het thema vanuit verschillende invalshoeken bekeken.
# John Blazey, director engingeering van TomTom deelde zijn ervaringen in het opzetten van offshore en nearshore teams. John heeft ervaring met teams in India, China, Polen en nog een aantal landen. Hij onderscheid vier manieren voor offshoring: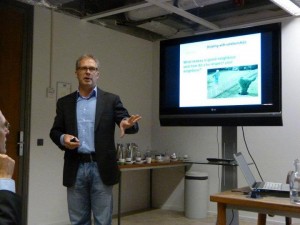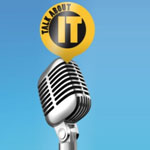 Rapport: Talk About IT, den 15 November, 2011
I tisdags var det dags för den femte Talk About IT i Amsterdam. Talk about IT är ett event där erfarna talare presenterar sina åsikter om de senaste ämnena inom IT, och där IT-specialister samlas för att öka storleken på sitt effektiva nätverk. Temat för denna femte upplaga var " Hur man skapar framgång genom internationell outsourcing". Gästerna fick lyssna till presentatiner av fyra talare; John Blazey, Chris Smit,  Hugo Messer ochWilco Turnhout .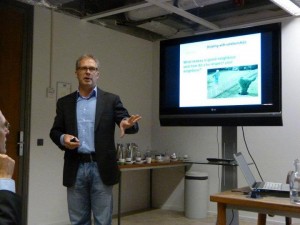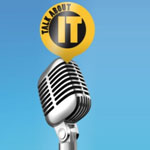 Bericht: Talk About IT, 15. November 2011
Am letzten Dienstag fand zum fünften Mal Talk About IT in Amsterdam statt. Talk About IT ist eine Plattform, bei der interessante, erfahrene Sprecher ihre Ansichten über die neusten Themen im IT-Bereich präsentieren und IT-Profis zusammenkommen, um ein größeres, effektiveres Netzwerkes aufzubauen. Das Thema der fünften Edition war "Wie gelingt der Erfolg beim internationalen Outsourcing?" Die Anwesenden erfreuten sich an den Präsentationen folgender vier Redner: John Blazey , Chris Smit, Hugo Messer und Wilco Turnhout.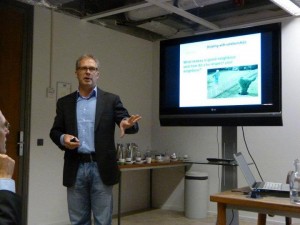 #John Blazey, Director Engineering at TomTom shared his experiences in setting up offshore and nearshore teams in India, China, Poland and several countries. He distinguishes four ways for offshoring:
1. Black Box: Specifications are drawn up; the supplier takes on fixed price projects
2. Activity: an activity is outsourced, for example testing
3. New team: a team is assembled from scratch by an offshore vendor or independent
4. Team members: there are individuals hired who are controlled directly
Tomtom uses a mix of these forms, whereat John said to have the most negative experiences with outsourcing black box.His tips:
1.If you have the money, then put everything in streamlining communications (visiting each other is part of this)
2.It usually takes six months before a new team member fully understands your business and systems, invest this amount of time
3. Hold the interviews with team members during the selection yourself
4. Consider the team as your colleagues.
#Hugo Messer, CEO of Bridge Global IT Staffing presents a central idea:
Our biggest challenge is empathy and to collaborate with people from all over the world. We currently have insufficient IT staff in Western Europe and the deficit will increase due to aging and the small number of IT graduates. By involving talent from abroad, we can easily find the right person for the right position. In order to achieve this there are a number of important topics:
1. Cultural differences: we must accept these as they are, by accepting the differences we can organize around them.
2. Mindset: the cake only becomes bigger; jobs moved abroad do not automatically mean loss of jobs in the Netherlands.
3. Relationships: the thought of 'we' and 'they' ('that Ukrainians ") doesn't helps us
4. Use management tools such as 360 degree feedback and personal development plans for your offshore team to really get them involved
5. Encourage empathy: among your people, your company, and your product
#Chris Smith from Culture Matters gave us insight into the cultural differences that play a role in international cooperation. He made us aware of the differences that exist on the basis of four dimensions of Geert Hofstede (power distance, individualism, masculinity, uncertainty avoidance). Remarkably, his advice to Dutch: be less direct, do not joke (seriously!), invest more time in building relationships, listen (and stop talking) and focus more on details.
#The last speaker was Wilco Turnhout from Rapid Value. Wilco has with his company set up an office in Pune, India, where there are currently working over 20 people. He shared his experiences in attracting talent. In the Netherlands it is very difficult to find SharePoint developers, while in Pune weekly 10 application come in from experienced SharePoint people. Wilco confirmed that investing time in mutual visits, daily skype meetings and celebrating successes together help.