What 5 questions do you ask selecting a (remote) software team?Welke 5 vragen vraag jij bij het selecteren van een (remote) software team?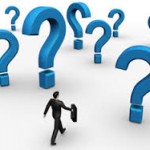 I've been pondering a question all week and need your help: what things do you want to know in order to pick the right (remote) team for your software project? This is not going to be a long blog post, rather I would like to have your views as comments, so others can learn from it. If you have a team, it would also be good to read on and reply, just imagine what your clients (would) ask.
Imagine you have a certain software project or you need a team of people to work on your project. You have decided that you don't care where the team is located, as long as you've got the best matching team. What are the criteria you use to select this team? What would you ask the team (or the management of the company) to figure out whether they're good for your project?
The past years I have received massive RFI's from companies with 10 pages of questions. That's one solution. I have also gotten requests from people that don't care who does it or where the team is located as long as the project gets done. I think it's important to keep the list short, so you ask the most important questions that give you the answer. It's easier to decide when you need to compare 5 teams on 5 aspects than 5 teams on 30 aspects. My pick on the 5 things that are important to figure out are
1. For what type of companies in what industry have you worked mostly?
2. What three technologies does your team really master?
3. How would you describe the strengths of your team?
4. What's the typical process you use to get a project from start to end?
5. What specific things are you doing to make remote collaboration work?
What's your top 5?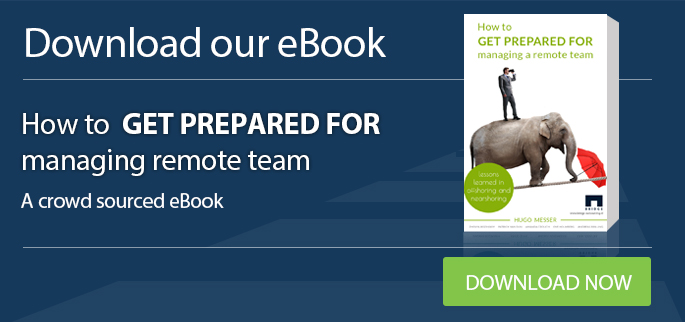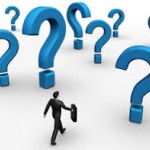 Ik zit al de hele week over een vraag na te denken en heb jouw hulp nodig: welke dingen wil je weten om een goed (remote) team samen te stellen voor je softwareproject? Dit wordt geen lange blogpost, aangezien ik liever jullie mening zie in een reply, zodat anderen er ook van kunnen leren. Als je een team hebt, is het goed om verder te lezen en een reply te sturen, stel je eens voor wat jouw cliënten (zouden) vragen.
Stel je voor dat je een bepaald softwareproject hebt of je hebt een team van mensen nodig om aan je project te werken. Je hebt besloten dat het je niet uitmaakt waar he team gelokaliseerd is, zolang je maar het beste matchende team hebt. Wat zijn de criteria die je gebruikt voor de selectie van dit team? Wat zou je het team (of het management van het bedrijf) vragen om uit te zoeken of ze goed zijn voor jouw project?
De afgelopen jaren heb ik een enorme hoeveelheid RFI's van bedrijven ontvangen met 10 pagina's aan vragen. Dat is een oplossing. Ik heb ook vragen gehad van mensen die het niet uitmaakt wie het doet of waar het team zich bevindt, zo lang het project maar afkomt. Ik denk dat het belangrijk is om de lijst kort te houden, zodat je de belangrijkste vragen stelt die je een antwoord geven. Het is makkelijker om te kiezen als je 5 teams op 5 aspecten moet vergelijken, dan 5 teams op 30 aspecten. Mijn keuze voor de 5 dingen die belangrijk zijn om te weten te komen zijn:
Voor wat voor type bedrijven in elke industrie heb je het meest gewerkt?
Welke drie technologieen beheerst je team als beste?
Hoe zou je de sterke punten van je team omschrijven?
Wat is het typische process dat je gebruikt vanaf het begin tot het eind van een project?
Welke specifieke dingen doe je om een afgelegen samenwerking te laten werken?
Wat is jouw top 5?