Some thoughts on happiness in businessEnkele gedachtes over geluk in het bedrijfslevenNågra tankar om lycka i affärerEinige Gedanken zum Thema Glück im Geschäft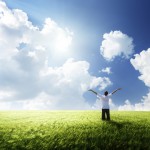 I have just finished reading the book about Zappos 'delivering happiness'. I love the story and ideas in it and I am exploring how it applies to our company. My general view on the business world is that most is about objectivity, about money, about 'boring stuff'. Many businesses are built around things that are far away from affecting humans in our daily life. Eventually, the only things that drive our lives are survival and reproduction (right?). In the current era, those two things are almost taken for granted and in the advanced economies, we invent very advanced 'stuff' to keep ourselves busy. So companies invent fancy products and services, many without a 'heart'. We invent nice sounding mission statements and write down core values that we write on walls and never look back at.
What inspired me in the book is that Zappos took something which is to me somehow inherently 'boring' (selling shoes through a website) and grew it into a business that is all about 'company culture', 'core values' and 'happiness'. Just read the ten core values of Zappos and you can see that there is emotion in it, they sound and feel inspiring. The way Tony Hiesh described the connection between their service and happiness: 'We've always had customers tell us that they think of the experience of opening up a Zappos shipment as 'Happiness in a Box'. Whether it's the happiness that customers feel when they receive the perfect pair of shoes or the perfect outfit, or the happiness that customers feel from our surprise upgrades to overnight shipping or when they talk to someone on our Customer Loyaly Team, or the happiness that employees feel from being part of a culture whose values match their own personal values – the thing that ties all of these things together is happiness'.
The question underlying getting happiness from business (which is an outcome) is 'why?'. Why are we in this business? Why do we do what we do?
We've thought a lot about these questions within Bridge the past years. Some thoughts havecome up lately. One of my Indian colleagues (Sanjay) put it this way: 'each client comes to us with a dream and we help them achieve this'.John, our Swedish sales-machine said, let's cut all the crap, I believe that the essence of what we're doing is to make it possible for people globally spread to work together, have fun together and to make great results together! It is about fun and making the gap smaller.
For me the why is at the core about creating a better balance in the world. I strongly believe that offshoring is an effective way to fight poverty. We create jobs in developing countries (in our case India and Ukraine). The people working for us get a good salary, which they use to provide their families with a good living. At the same time, vacancies that are hard to fill in Europe because there are not enough people, are more easily filled and companies in the West grow, create more profit and eventually create jobs in the West as well.
On top of this why there are more answers to the why. Every day I sit behind my pc, which I see as my 'window to the world'. I talk to people from all over the world, linking human beings from one country with humans from other countries. They work together to accomplish 'stuff' together. Accomplishing things together brings happiness. Working together with 'nice guys' brings happiness. Putting cake in each others face  and throwing colors at each other brings happiness (Maslow would say it's only pleasure, not happiness but in our company we keep repeating the same joke, so it's long term :)). It makes me happy if I see that what we've learned in the past 8 years on how to make global cooperation's work, works for our customers.
Maybe we should refer to this not as 'happiness in a box' but 'happiness through a wire'.
These were my thoughts on happiness in our business. I wonder what are yours…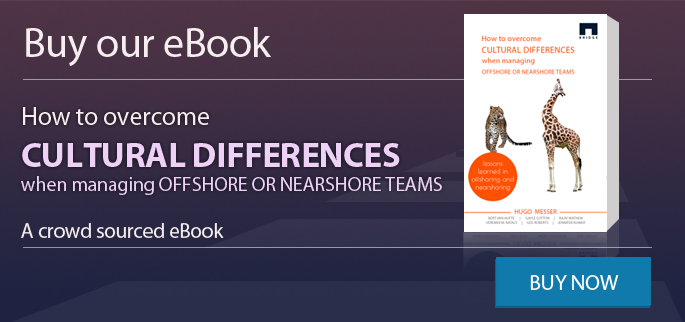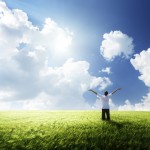 Ik ben net klaar met het lezen van het boek over Zappos 'deliveringhappiness'. Ik hou van het verhaal en die ideeën die erin zitten en ik ben aan het onderzoeken hoe dit van toepassing is op ons bedrijf. Mijn algemene kijk op de bedrijfswereld is dat het meeste gaat over objectiviteit, over geld, over 'saaie dingen'.Veel bedrijven zijn gebouwd gebaseerd op dingen die van weinig invloed zijn op mensen in ons dagelijks leven. Uiteindelijk, de enige dingen die ons leven beïnvloeden zijn overleving en voortplanting (toch?). In het huidige tijdperk, zijn die twee dingen bijna vanzelfsprekend en in de geavanceerde economieën, verzinnen we steeds meer geavanceerde 'spullen' om onszelf bezig te houden. Dus bedrijven verzinnen luxe producten en diensten, maar velen zonder een 'hart'. We bedenken mooi klinkende mission statements en schrijven kernwaarden op muren waar we vervolgens nooit meer naar kijken.
Wat me geïnspireerd heeft in het boek is dat Zapposiets wat ik op de een of andere manier inherent 'saai' vindt, (het verkopen van schoenen via een website) om heeft weten te draaien in een bedrijf waar het allemaal gaat over 'bedrijfscultuur', 'kernwaarden' en 'geluk'. Lees de tien kernwaarden van Zapposen je kan zien dat er emotie in zit, ze klinken en voelen inspirerend. De manier waarop Tony Hiesh het verband beschreef tussen hun services en geluk: 'We hebben altijd klanten gehad die het openen van een Zappos verzending ervaren als 'Geluk in een doos'. Of dat het geluk is dat klanten voelen wanneer zij hun perfecte paar schoenen of de perfecte outfit ontvangen, of dat het geluk komt door onze verrassing upgrades zoals het 's nachts verzenden of dat wanneer zij spreken met iemand van onze Customer Loyalty Team, of dat het geluk dat werknemers voelen door deel te zijn van een cultuur waar de waarden overeenkomen met hun eigen persoonlijke waarden – hetgene dat al deze dingen met elkaar verbindt is geluk'.
De onderliggende vraag over het verkrijgen van geluk van een bedrijf (wat een uitkomst is) is 'waarom?'. Waarom zitten in we in deze business? Waarom doen we wat we doen?
We hebben veel gedacht over deze vragen binnen Bridge de afgelopen jaren. Sommige gedachtes zijn de laatste tijd omhoog gekomen. Eén van mijn Indiase collega's (Sanjay) zei het op deze manier: 'elke klant komt naar ons toe met een droom en wij helpen ze deze te verwerkelijken'. John, onze Zweedse verkoop-machine zei, laten we stoppen met deze onzin, ik geloof dat de essentie van wat wij hier aan het doen zijn, is het mogelijk maken voor mensen samen te werken over de hele wereld, samen plezier te hebben en het samen bereiken van goede resultaten! Het gaat om plezier en het gat kleiner maken.
Voor mij, het waarom is de kern van het creëren van een betere balans in de wereld. Ik geloof sterk dat offshoring een effectieve manier is om armoede te bestrijden. We creëren banen in ontwikkelingslanden (in ons geval India en Oekraïne). De mensen die voor ons werken krijgen een goed salaris, dat zij gebruiken om hun familie te voorzien van een goed leven. Op hetzelfde moment, vacatures die moeilijk te vullen zijn in Europa omdat er niet genoeg mensen zijn, kunnen makkelijker gevuld worden waardoor bedrijven in het westen groeien en meer omzet maken en daardoor uiteindelijk ook banen in het westen creëren.
Bovenop deze waarom zijn meerdere antwoorden op deze waarom. Elke dag zit ik achter mijn pc, wat ik zie als mijn 'raam naar de wereld'. Ik spreek met mensen over de hele wereld, koppel mensen uit een land met mensen uit een ander land. Zij werken samen om samen 'dingen' te bereiken. Samen dingen bereiken brengt geluk. Samenwerken met 'niceguys' brengt geluk. Taart in elkaars gezicht gooienenkleurenverf in elkaars gezicht gooien brengt geluk (Maslow zou zeggen dat het alleen plezier is en geen geluk, maar in ons bedrijf blijven we steeds hetzelfde herhalen, dus het is voor de langere termijn :)). Het maakt me gelukkig als ik zie hoeveel we de afgelopen 8 jaar geleerd hebben over het samenwerken over de hele wereld en dat onze klanten daar ook baat bij hebben.
Misschien moeten we hier niet refereren aan 'geluk in een doos' maar aan 'geluk door een draadje'. Dit waren mijn gedachten over geluk in onze business. Ik ben benieuwd wat de jouwe zijn…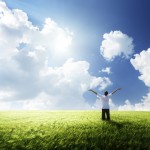 Jag har precis läst ut boken om Zappos 'deliveringhappiness'. Jag älskar berättelsen och idéerna i den och jag undersöker hur de gäller för vårt företag. Min generella syn på affärsvärlden är att det mesta handlar om objektivitet, om pengar, om "tråkiga saker". Många företag är uppbyggda kring saker som är långt ifrån att påverka människor i vårt dagliga liv. I slutändan så är det enda som driver våra liv överlevnad och fortplantning (eller hur?). I den nuvarande eran tas dessa två saker nästan för givet och i och med den avancerade ekonomin uppfinner vi väldigt avancerade "saker" för att hålla oss upptagna. Så företag uppfinner fina produkter och tjänster, många utan "hjärta".  Vi uppfinner trevligt klingande uppdragsbeskrivningar och skriver ner kärnvärderingar som vi sätter på väggarna och aldrig mer ser på.
Det som inspirerade mig i boken var att Zappo tog något vilket för mig i sig är "tråkigt", (säljer skor på en webbsida) och fick det att växa till ett företag som handlar om "företags kultur", "kärnvärderingar", och "lycka". Bara läs Zappos tio kärnvärderingar och du kan se att det finns känslor i dem, de låter och upplevs inspirerande.  Det sätt som Tony Hiesh beskriver sambandet mellan deras tjänst och lycka: "Vi har alltid haft kunder som beskrivit upplevelsen av att öppna en Zappos leverans som 'Lycka i en kartong'. Oavsett om det är lyckan kunden känner när de får de perfekta skorna eller perfekta outfiten, eller lyckan kunden känner av vår överrasknings uppgradering till snabbleverans eller när de pratar med någon från vårt CustomerLoyalty Team, eller den lycka som anställda känner genom att vara en del av en kultur vars värderingar stämmer överens med deras personliga värderingar – det som knyter alla dessa saker tillsammans är lycka."
Den underliggande frågan att få lycka från företag (vilket är ett resultat) är "varför?". Varför är vi i denna typ av affärer? Varför gör vi vad vi gör?
Vi har funderat mycket kring dessa frågor inom Bridge under de senaste åren. Några funderingar har kommit upp nyligen. En av mina Indiska kollegor (Sanjay) uttryckte det så här: "varje klient kommer till oss med en dröm och vi hjälper dem att uppnå den".  John, vår svenska säljmaskin sa, "skippa skitsnacket, jag tror att kärnan i vad vi gör är att göra det möjligt för människor från olika delar av världen att arbete tillsammans, ha roligt tillsammans och att nå bra resultat tillsammans. Det handlar om att ha roligt och göra klyftan mellan länder mindre."
För mig är "varför" kärnan i att skapa en bättre balans i världen. Jag tror starkt på att offshoring är ett effektivt sätt att motverka fattigdom. Vi skapar jobb i utvecklingsländer (i vårt fall Indien och Ukraina). De människor som arbetar för oss får en bra lön som de använder för att förse sina familjer med en god livsmiljö. Samtidigt, jobb som är svåra att fylla i Europa på grund av att det inte finns tillräckligt med människor, är lättare att fylla för oss och företag i västvärlden kan växa, skapa mer vinst och så småningom skapa arbetstillfällen i väst också.
Ovanpå detta "varför" finns det fler svar på varför. Varje dag sitter jag vid min PC, vilket jag ser som mitt 'fönster ut till världen'. Jag prata med folk från hela världen, förbinder människor från ett land med människor från andra länder. De arbetar tillsammans för att uppnå "grejer" tillsammans. Uppnå saker tillsammans ger lycka. Arbeta tillsammans med "trevliga typer" ger lycka. Kleta tårta i varandras ansikten och kasta färg på varandra ger lycka (Maslow skulle säga att det endast är nöje, inte lycka, men i vårt företag upprepar vi samma skämt så det är långsiktigt :)). Det gör mig glad om jag ser att det vi lärt oss under de senaste 8 åren om hur vi får globala samarbeten att fungera, även fungerar för våra kunder.
Istället för att hänvisa detta till "lycka i en kartong" skulle vi kanske kunna säga "lycka genom en kabel". Detta var mina tankar kring lyckan i vår verksamhet. Jag undrar vad dina är…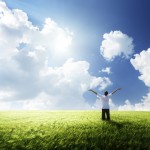 Ich habe gerade das Buch 'delivering happiness' über Zappos fertig gelesen. Ich liebe die Geschichte und die Idee dahinter. Ich erkunde zurzeit wie dies für unser Unternehmen gilt. Mein allgemeiner Blick auf die Business-Welt ist, dass es meist um Objektivität, um Geld, um "langweilige Dinge" geht. Viele Unternehmen werden auf Dinge aufgebaut, die sehr entfernt sind Menschen im täglichen Leben zu beeinflussen.  Letztendlich sind die einzigen Dinge, die unser Leben antreiben das Überleben und die Fortpflanzung (richtig?). In der heutigen Zeit werden diese beiden fast für selbstverständlich genommen und in den Industrieländern  erfinden wir viel fortgeschrittenes "Zeug" um uns beschäftigt zu halten. Also kreieren Firmen schicke Produkte und Dienstleistungen, viele ohne "Herz". Wir erfinden schön klingende Unternehmens-Leitbilder und notieren Grundwerte und schreiben diese an Wände und schauen nie wieder darauf.
Was mich in diesen Buch inspirierte, dass Zappos etwas für mich irgendwie von der Natur aus "langweiliges" nahm (Verkauf von Schuhen über eine Website) und entwickelte es in ein Geschäft was sich hauptsächlich über die "Unternehmens-Kultur" "Grundwerte" und "Glück" auszeichnet. Lesen Sie nur die zehn Grundwerte von Zappos und Sie können sehen, dass ein Gefühl enthalten sind. Die Werte klingen und fühlen sich inspirierend an. Die Art und Weise wie Toni Hiesh den Zusammenhang zwischen ihrer Dienstleistung und Glück beschreibt: "Wir hatten schon immer Kunden, die uns sagten, dass sie bei der Erfahrung des Öffnens einer Zappos-Sendung an "Glück in der Box" denken. Ob es das Glück ist, dass die Kunden fühlen wenn sie das perfekte Paar Schuhe oder das perfekte Outfit erhalten, oder das Glück, welches die Kunden empfinden bei dem Überraschungs-Upgrade zum Übernacht-Versand, oder wenn sie mit einem von unserem Kunden-Loyalitäts-Team reden, oder das Glück welches Angestellte fühlen, wenn sie Teil einer Kultur sind, deren Werte mit den eigenen persönlichen Werten übereinstimmen- das Gefühl was alle diese Dinge verbindet ist Glück.
Die Frage, welche dem Glück aus Wirtschaft (das ist ein Ergebnis) zugrunde liegt ist "warum?". Warum sind wir in diesem Geschäft? Warum tun wir, was wir tun?
Wir haben in Bridge über diese Frage in den letzten Jahren viel nachgedacht. Einige Gedanken sind dazu in letzter Zeit aufgekommen. Sanjay, einer meiner indischen Kollegen formulierte es so: "Jeder Kunde kommt zu uns mit einem Traum und wir helfen ihn zu realisieren". John unsere schwedische Verkaufsmaschine sagte: "Hören wir mit dem Unsinn auf. Ich glaube die Essenz unseres Handels ist es zu realisieren, dass Menschen, die weltweit verstreut sind, zusammen arbeiten; Spaß haben und gute Ergebnisse zusammen erzielen. Es geht um Spaß und die Lücke zu verkleinern.
Für mich ist das "warum" der Kern, um eine bessere Balance in der Welt zu kreieren. Ich glaube fest daran, dass Offshoring ein effektiver Weg ist Armut zu bekämpfen. Wir schaffen Arbeitsstellen in Entwicklungsländern (in unserem Fall Indien und die Ukraine). Die Leute, die für uns arbeiten, bekommen ein gutes Gehalt, welches sie verwenden um ihren Familien ein gutes Leben zu ermöglichen. Zur gleichen Zeit werden Stellenangebote, die in Europa schwerer zu vermitteln sind, da es nicht ausreichend Personen gibt, leichter besetzt. Daraus lässt sich wieder ableiten, dass mehr westliche Firmen wachsen sowie Profit machen und letztendlich auch mehr Jobs im Westen entstehen lassen.
Warum gibt es mehre Antworten auf das "Warum?". Jeden Tag sitze ich hinter meinen PC, welchen ich als mein "Fester zur Welt" ansehe. Ich rede mit Personen aus aller Welt und verbinde Personen aus einem Land mit Personen aus anderen Ländern. Sie arbeiten zusammen um gemeinsam "Dinge" zu erreichen. Etwas gemeinsam zu erreichen bringt Glück. Mit "netten Leuten" zusammen zu arbeiten bringt Glück. Torte ins Gesicht eines anderen zu werfen und Farbe auf einander zu werfen bringt Glück. (Maslow würde sagen es ist nur ein Vergnügen und nicht Glück aber in unserer Firma wiederholen wir den gleichen Witz bzw. Streich- also ist es langfristig :)) Es macht mich glücklich zu sehen, dass wir in den letzten acht Jahren gelernt haben, wie globale Zusammenarbeit funktioniert und das für unsere Kunden auch funktioniert.
Vielleicht sollten wir dies nicht als "Glück aus der Box" bezeichnen, eher als "Glück durch ein Kabel". Das waren meine Gedanken zum Glück im Geschäft, ich frage mich was sind Ihre…..