Some Profound Reasons to Become Agile, From a Leading Agile Evangelist
Altaf Rehmani is a leading Technology Innovator, who wears multiple hats in the digital transformation realm. He is the Executive Director, Technology, at Xccelerate, a socially aligned education startup that helps students and companies to acquire the skills they need in Artificial Intelligence, Blockchain and Software Engineering.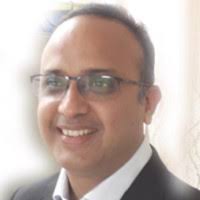 He is a renowned Agile and Innovation Evangelist with a thorough grasp of Design Thinking and Lean Principles. He is passionate to lead, coach and manage high performing teams or act as a Scrum Master/Agile Coach in Scaled Agile teams.
Garner meaningful insights as he talks about the significance of Agile principles for business growth and the need for businesses to adopt Agile.
1. What are some of the agile principles which have helped you in your business growth?
In my view, agile values and principles which have stood the test of time are customer focus, team collaboration with smaller teams with continuous improvements, and delivering business value in smaller time frames both in an iterative and incremental fashion.
As a business owner, you can apply agile principles to different areas of work and have the ability to adapt to changing customer and market needs. The whole idea of agile is to 1) have the necessary mindset, 2) adapt to the feedback the market provides once your product or service is in the hands of your customer, and 3) keep improving the performance and learning over time.
It all begins with the right cross-functional teams and the organizational mindset.
2. How could agile skills help companies to walk the path to autonomy
In the 21st century, as markets are changing fast and customers are demanding value with higher expectations, a company's ability to being agile is imperative. Even bigger enterprises recognize the value of being agile – or else challenged by fast-moving startups or mid-sized business. The ability to adapt to fast-changing business conditions demands that teams are cross-functional and are able to deliver value in close collaboration with the customer.
In addition, they need to deliver early and iterate based on feedback. That way the product/service gets refined to the needs of the customer. To make all this happen, a huge organizational culture and mindset shift is needed. But once you have the mindset, teams and the necessary tooling to do that, I believe that organizations can truly innovate with their network of autonomous teams.
These autonomous teams can be created by starting small with focussed problems to solve/ attain some quick wins and then cross-pollinate this culture to other teams thereby spreading across the entire organizations. It's not really easy to achieve this in larger organizations – but executive buy-in, external help, stakeholder alignment, training and focus on serving the customer are the pillars of this journey. The commitment to invest in agility is clearly a strategic initiative.
In summary, we can look at 3 areas for the path to autonomy – 1) focus on delivering customer value 2) small cross-functional teams that work autonomously and 3) getting the entire organization aligned with the agile mindset.
3. Even though Q1 is over for 2019, what are your resolutions for 2019? We're excited to hear about your plans for this year!
Helping organizations with their transformation journeys is high on the agenda in addition to helping them with their AI strategy and implementation. These are very exciting times and data, analytics and automation are going to play a huge role in how organizations innovate by understanding their customers and competitors. There has never been a more exciting time to derive insights from data which help propel your business further through enhanced customer experience and newer business models. Bringing in AI/ML with an agile mindset is going to drive a lot of innovation going forward.
4. How agile keeps you going forward when things get tough?
Agile provides regular value to customers. Even while things can go tough due to market cycles, if you keep delighting customers with superior experiences in their journeys and meeting their needs, they are bound to stick to you. There is nothing better than serving customer needs and creating superior experiences for them when they interact with your brand.
5. Few reasons why businesses should adopt agile frameworks?
Increased competition, Rapidly changing market demands and rapid change of technology-driven trends indicate that businesses need to be agile in order to become leaders or ready to be crushed by the competition.
If these organizations do not expedite their digital journeys by being agile, their business would eventually be handed over to competitors who do.
Agile comes naturally to startups and smaller organizations because of their inherent lack of huge resources, organizational structure, and mindset which is relatively easy to influence. Most organizations which have become large and monoliths with years of legacy systems, struggle to imbibe the culture, alignment and provide autonomous teams the freedom to be agile. The rise of fintechs is a real live example of this phenomenon.
6. How does agile management help a small business to grow?
Small business has the flexibility to adapt to their customer needs faster than large enterprises. So it is not too difficult to get this mindset ingrained in the culture. In a small business, people wear multiple hats and adapting the agile values and principals will lead to enhanced customer experiences.
A smaller business can create specialized business models and focus on potentially underserved customer segments. They can create autonomous teams and empower them with the right process and tooling to truly serve customers. With smaller teams, it's easier to get visibility on progress, roadmaps and poke at areas of improvement. Its relatively easier to tweak the culture to adopt agile – essentially I would say smaller businesses have the advantage and edge when it comes to agile.
7. What are your suggestions to a company which is already following agile to improve their business?
They should constantly focus on the customer changing needs, introspect and create a culture of continuous improvement and break down silos and culture which may be slowing them down on the path of innovation.
They should focus on both incremental and transformative benefits – but constantly gaining feedback and insights from customers.
They should aim to constantly improve the performance of their teams with the support and commitment to agile.
There will be failures, but they will be early and low cost allowing teams to eventually create huge wins for the business.