SEO for beginners
p>Search Engine Optimization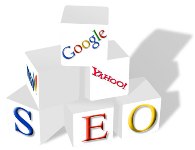 The basic idea of Search Engine Optimization or in short SEO is to improve the volume and quality of the traffic to a website. And to achieve this there are few basic methods followed by SEO specialists and also by web developers. They are,
Keyword research
Content developing
Link building / Social Media
Analysis reports
Keyword research
This is basically the process of finding out the search terms people enter into search engine to find out particular information in the internet. For example if you are doing keyword research for a company which sells web development outsourcing services in India for German clients. Then you need to find out what your prospective clients type into Google or in any other search engine when they want to search for an outsourcing partner in India. And once you find these keywords then you can use them in your website content in the ideal way so that when people search for those words your website comes in the top ranking and which increases your chance of getting the attention of that prospect
Sounds interesting, but how do you find these words??? It's not as tough as it sounds like; first you list out a few key words which you think is matching your service and then search for these keywords effectiveness in keywords tools. There are some paid keywords tools and also you can use Google ad words keywords tool. And also by using Google Insights for search will give you an idea of the effectiveness of the entered keyword which is the number of people searching for that word and their location and the results and also suggestions for other keywords. With this you can get an idea of the keywords you require and once you have the keywords then you can go to next step which is content developing. There are also so many sites and tool available in the web to do this, some are Quintura (http://www.quintura.com/) and wordtracker (http://freekeywords.wordtracker.com/).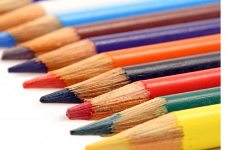 Content developing
Content developing is basically developing the content for the website in such a way that the users who land in your site with the researched keywords get the information they were looking for. The idea is not to include the keywords repeatedly in your content. The idea is to provide information which the users expect to have and that will drive in good traffic and increase the site ranking.  And also the content should have a minimum number of 250 words and the keyword density should be average that is the total number of words and the occurrence of the keyword in the content.
Developer's tips
URL, Title, Meta Tags and Meta Description
Second method is the technical side of content developing which is more relevant to developers. This can apply to different parts of the website starting from the website name. For example if you want to create a website to sell used mustang cars in Detroit then the ideal website name can be like www.used-mustang-detroit.com which has the most relevant keywords and also separated by a "-". This will make sure that used mustang Detroit is read as three separate keywords and when someone searches for these keywords together this site has the highest chance of summing on top based on URL. And once the URL is set then the most important are the page title, Meta keywords and Meta description. All these three should be in relevance to the site content.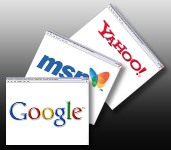 Heading and content
And the second thing after meta tags are the headings in the page content once you use the keywords in the headings tag like "
" it increases the site relevance. So it is ideal to have the keywords in the content and in the heading.
Images
When you are using images in the website, for example if there is a company logo then it is ideal to have the image name changed to the relevancy of the picture. For example if you have an image of a mustang car and then if you upload the image with name like "image123.jpg" and if you upload it with "ford-mustang.jpg" then the latter has higher chance of showing up in image search. And also it increases the site relevance if the image name and the content keywords match.
ALT tags
It is also ideal to add an ALT tag to an image so the crawler can read the alt tag and identify what the image is about. And if the image name and alt tag and the site content altogether speaks about the same topic then its boosts the page's relevance to the top and increase the chance of showing up on top of the search engines.
Anchor tags
When you are using an anchor tag or a link in a web page it is ideal to have the keywords in there too. For example for an anchor tag which links to accessories for the car it would be best to do it like this rather than
Robots.txt
The robots.txt file is like the instruction guideline fort the robots or the crawlers or spiders or whatever you may call it. The basic idea is that each search engine has an algorithm which crawls each websites and web pages and creates an index for each website and when users search in the search engines this index is referred before the web pages are listed. The robot.txt file will communicate with the crawler and it can say to the crawler to omit some files or folders so that those pages will not be indexed and hence not be listed in the searches. But even if you don't want to block users to any folder or file it is still better to create a blank robot.txt file and save it in the root folder of your web server and also in the folder which contains the index file, in case if both are not same.
So after you have done your keyword research and created a good website with relevant contents it's your turn to give this site some publicity and one of the methods is link building.
Link Building
Link building is the process of having a link to your website in another website.  There are two kinds of link buildings, artificial and organic link building.
Artificial link building
This is the method of creating links to your website from other directories or sites by submitting your links to those directories. And if it is a website you can have a link exchange by asking the owner of that site to put your link in his site in return of the same from you. And to submit to directories there are online directories where you can submit your links for free and it is not so useful because most people will not search for online directories when they want to search for a website and instead they search a search engine like Google or yahoo. So in effect it is better to spend less time in artificial link building and spend more time in Organic link building
Organic link building
This is the method of creating good content and other people add a link to your site because they think the information in your web site or page is useful for the readers of their site. This is the ideal way of link building and this is done by creating good content. And also you can promote the information you have in your site by answering forums that relates to your specialization. So for example if you have a web development outsourcing company in India and want to get more clients from Europe then you can start a blog about it which will help to create awareness of your service and also helps to increase your credibility. Another step is to visit forums and answer to questions which relate to your services and leaving a link back to your site in the signature. Also having your website URL in your email signature will also help you to be promoted within your network.
Social media
Having your presence in social media sites will also boost your presence in the web tremendously. Different steps you can take are
Facebook / Twitter
With the large number of users in facebook you can boost your web presence by creating a facebook profile for your company and also create a fan page for your company. And most important thing is to keep the fan page and profile updated with content and activities. An interesting way is to organize events and polls in facebook about your industry of work which will keep users active in your group. And having a twitter account and posting about your blogs and activities can help you to be active among the web users.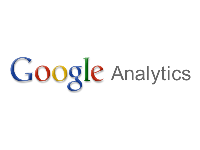 Analysis
And after creating good content website and have spread the word around then the task is to analyze the performance. Google analytics is a free service offered by Google which will help users to study the performance of your website and content. Basically you can see how each content, page, image etc are performing with page view and by returning customers to your site. With Google analytics tools you can decide where the users come to your site from and which links users click to get to your website or page. And with the information provided you can change the content of your website or the links.
You can read this article also on Jeffy's blog: http://francisjeffy.wordpress.com/2010/05/12/seo-for-beginners/