What Are NFTs? Everything About Non-Fungible Tokens!
NFT, the abbreviation for 'Non-Fungible Token', came into prominence and has been reforming the digital world since the year 2020. Silicon Valley's elite are obsessed with the NFT craze and it is gaining explosive popularity around the globe. This is one of the most significant emerging technologies that has seen unpredictable adoption curve spanning across arts segments, financial pages, galleries, auction houses, social media platforms, etc.
Now, if you're wondering what this huge build-up that's happening around NFT, this blog is a perfect destination to solve your NFT ambiguities. Besides knowing about NFT, NFT meanings, and a general idea about the NFT marketplace, you will have quite a clarity regarding why this seemingly novel concept is gripping the digital asset market.
NFT - Meaning & Definition
NFT or non-fungible token is a new cryptocurrency investment asset class stored on a blockchain that can be traded. They are distinctly distinguishable from each other with unique identification codes and metadata. They belong to a higher class of digital assets thanks to their unique digital signature that defines their title and ownership. One can buy these assets with real money, cryptocurrency, or NFTs. Non-fungible means unique and irreplaceable.
If you're interested in analyzing some formal NFT definitions, here are some: As per Merriam-Webster, NFT is "a unique digital identifier that cannot be copied, substituted, or subdivided, that is recorded in a blockchain, and that is used to certify authenticity and ownership (as of a specific digital asset and specific rights relating to it)".
Did you know that NFT was Collins Dictionary's word of the year for 2021? Collins describes NFT as "a unique digital certificate, registered in a blockchain that is used to record ownership of an asset such as an artwork or a collectible."
In simple terms, NFTs are digital assets, especially digital arts, that can be bought and sold online mostly with cryptocurrency.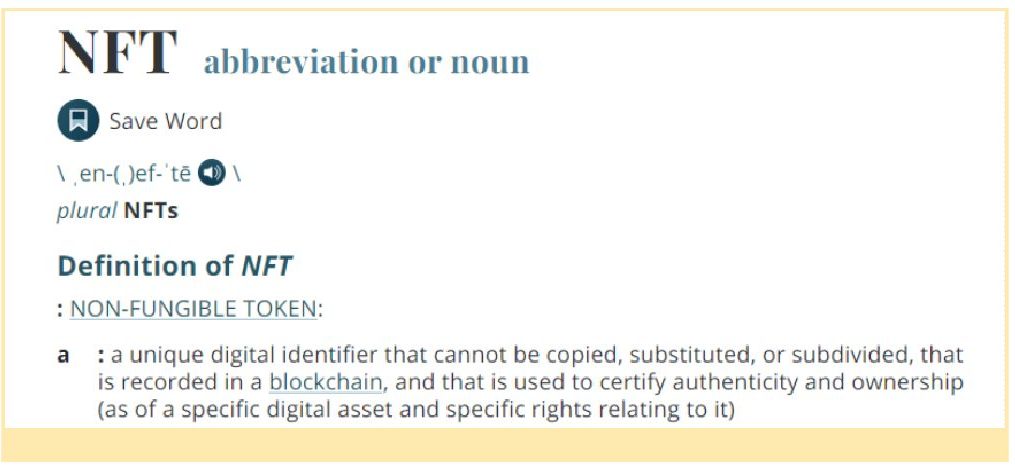 Let's make the meaning of some terms that you come across while dealing with NFT clear to help you grasp the NFT meaning lucidly.
Digital Assets: According to Gartner, "a digital asset is anything that is stored digitally and is uniquely identifiable that organizations can use to realize value. Examples of digital assets include documents, audio, videos, logos, slide presentations, spreadsheets and websites." These digital assets can be owned by any enterprise or individual.
Non-Fungible: Fungible means replaceable by another identical item and mutually interchangeable. And non-fungible is just the opposite. It's unique and therefore cannot be replaced with something else.
While Bitcoins (the world's first widely approved cryptocurrency) are fungible, digital artwork and real assets such as real estate are non-fungible. Even if somebody replicates them it will not be authentic. More examples of NFTs are digital avatars, digital and non-digital collectibles, domain names, event tickets, art, music, in-game items, GIFs, digital memorabilia, designer sneakers, etc.
Cryptocurrency: Cryptocurrency is a virtual or digital asset that functions as a medium of exchange. They are made robust and secure by advanced encryption techniques known as cryptography.
Blockchain: Blockchain is the fundamental technology that powers cryptocurrencies. Blockchains are digitally distributed databases over computer networks and are well defined in their ability to handle secure digital currency exchanges. In other words, it serves as a public financial transaction database.
Understanding these relevant jargons will help you grasp what NFT is all about.
What Is an NFT & How Does It Work?
NFTs are unique and legitimate by ownership in the digital world. These are products that cannot be duplicated, cloned, or interchanged and sold in the digital market.
Owners of digital assets or digital arts can get their possessions secured and unique through this blockchain-based digital certificate or token known as NFT. These tokens protect their online assets from forgery and replication by giving them a unique identity.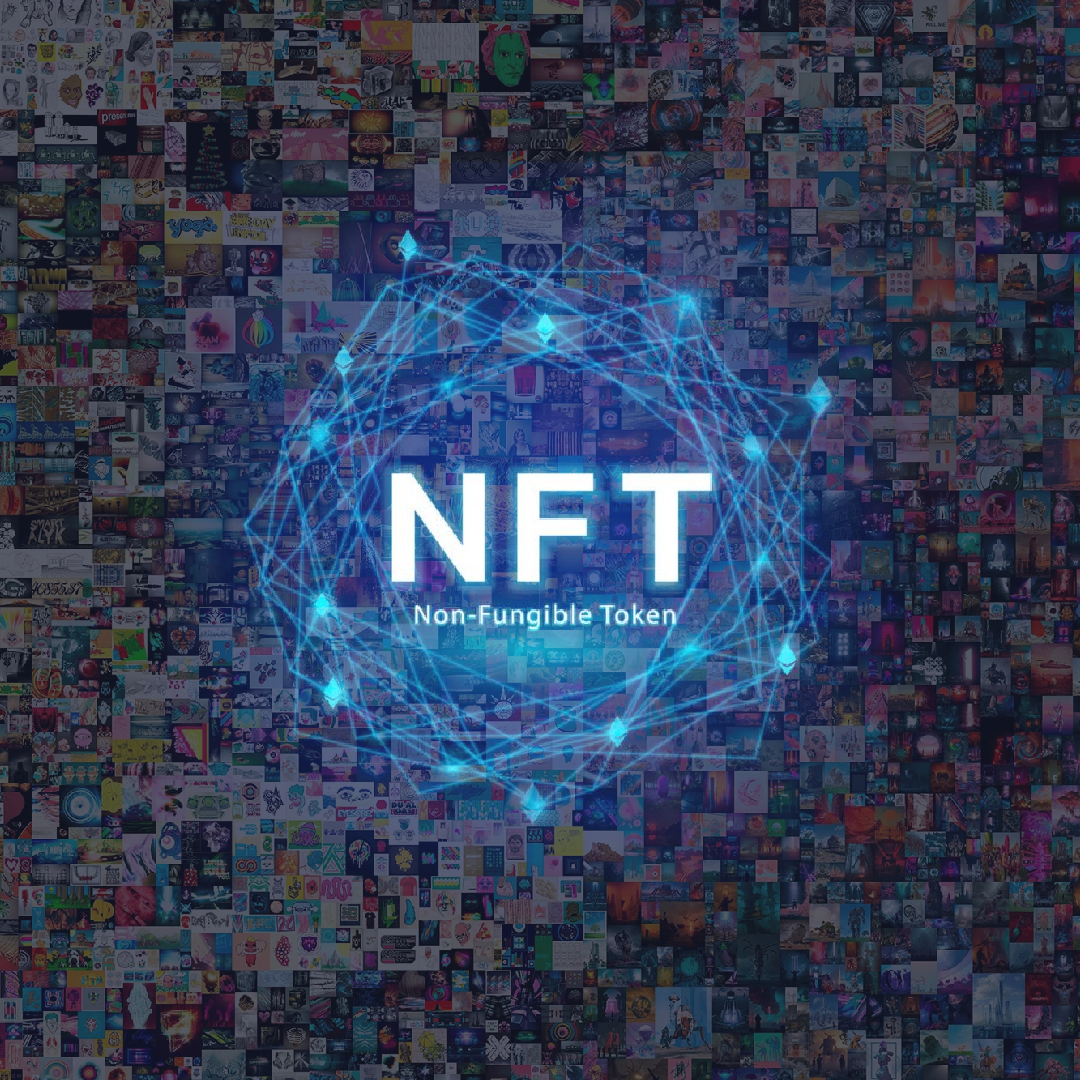 Each NFT will be a signature product and one who owns has the right to trade it online for a greater expense. NFT comprises real estate, games, drawings, music, clippings, or any other advanced type of information from around the globe. They are not interchangeable as they cannot be divided into small units to form the same value as in the case of currency. As NFT is a unique token, you will be getting something completely different when you trade it.
Over the internet, NFTs are sold for billions of dollars for real money or cryptocurrency and their transactional history is encrypted and recorded within the blockchain.
NFT resides on blockchain and has a unique address in the form of a cryptographic hash based on which its ownership can be traced. The cryptographic hash is a combination of numbers and letters and is unique for each NFT.
NFT are grouped under an assortment and can have various tokens to maintain their legitimacy if it belongs to the same seller. Since NFT gets transferred among users, its ownership is closely recorded over the blockchain. Along with it, the seller data and date of sale are firmly recorded over the blockchain.
The fundamental technology and the programming language used by NFTs are the same as that in cryptocurrencies i.e. Blockchain and Ethash or Scrypt.
What Else Makes NFT Distinct
Terms and conditions are added advantages of NFT, in this way the owner can have features such as bidding and the resale percentage being implemented. Bidding can allow competition and provide the best prices and serious contract terms along with superior brand awareness and a qualified audience. Yet another benefit of purchasing NFT is that a genuine proprietor will get the appreciation and monetary help for one's inventive works assuming a patent for creativity is recorded on the web.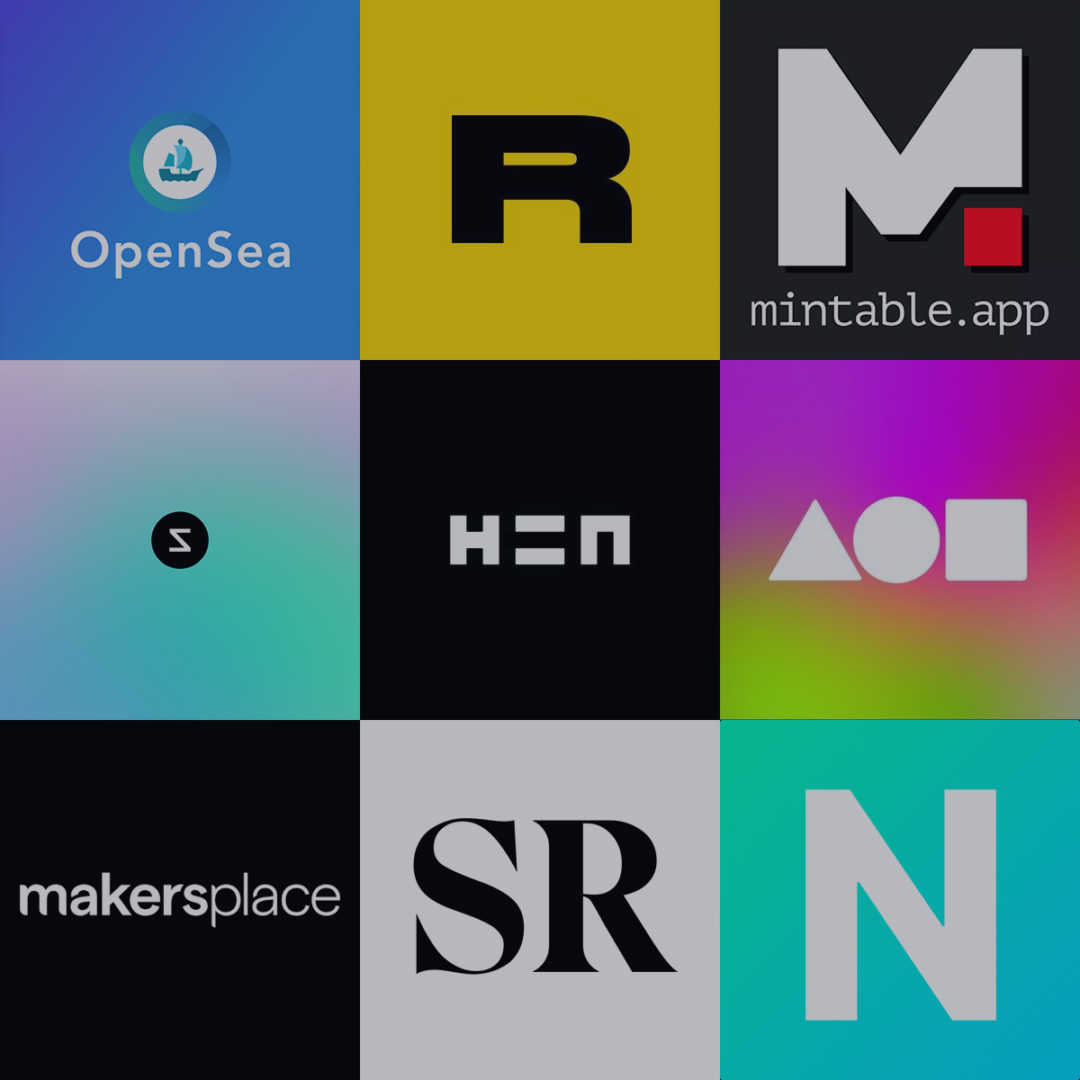 NFTs can be purchased from a platform wallet and stored and exchanged between digital wallets. Each wallet will have an address which is in the form of a hash code, generally a combination of numbers and letters just like a smart contract. The wallet entered in the transaction field allows the NFT to be exchanged or transferred between wallets of individuals.
One just has to log in to his Metamask or OpenSea account, identify the NFT to transfer, initiate the transfer by clicking the send button and pay the transaction fee.
OpenSea is ranked to be one of the largest NFT marketplaces where one could buy or sell digital assets without any upfront gas fee. The upfront gas fee reduction has been assured as a reason owing to which the NFT isn't transferred via chain unless the first purchase is completed.
To sell on OpenSea, one will have to click the profile picture and opt My Collections. By selecting My Collections one can create collections and add logos, banners, and descriptions based on their product. Once these are set royalties have to be added. As a final step, the user will be able to pick a blockchain and select a polygon to initiate the transaction. Once the transaction initiates the gas fee skyrockets as a result of continuous competition among the users to use the Ethereum network (Ethereum was the first blockchain to support NFTs. Other blockchains support them as well).
Twitter co-founder Jack Dorsey sold his first-ever tweet as an NFT for more than $2.9 million on March 22, 2021. The Tweet that became an NFT was posted on March 21, 2006, which simply reads "just setting up my twttr". It was the first public tweet while the platform was still a prototype.
Digital art NFTs are the most popular non-fungible tokens. Grimes, the renowned Canadian musician and singer, has sold around $6 million worth of digital artworks as NFTs. The highest selling piece was a 50-second video called "Death of the Old" which was sold for almost $390,000.
The artwork named 'EVERYDAYS: THE FIRST 5000 DAYS' by the famed digital artist Mike "Beeple" Winkelmann, was sold for $69.3 million at Christie's. The artwork is a collage of 5,000 of Beeple's earlier artworks, signifying his development as an artist.
CryptoPunks are a popular non-fungible token collection on the Ethereum blockchain. There are CyptoPunks that are sold for $23.7 million worth of ETH.
'The Merge' digital artwork by the digital artist nicknamed Pak was sold for $91.8 million on the NFT decentralized marketplace Nifty Gateway.
Now, do you think NFT is your cup of tea?
If you see NFT as an investment, it definitely is. But like in any investment, you need to spend your time researching and risk analysis. With thoughtful NFT purchases, you might be able to sell it for profit in the future (and, if there is no interest growing for the item, you may not be able to resell it at all). If NFTs are irresistible for you, go ahead with a healthy measure of caution.
As NFTs are modern-day collectibles, by owning one you are getting the digital receipt of a collectible item. You become the owner of totally unique items, and this makes people crazy about it. It suits people who are looking for digital status symbols to flaunt their wealth in digital space.
Moreover, NFTS make way for encouraging digital creators and small businesses that had limited exposure previously.
Are you looking to launch your own NFT marketplace? Then, surely you need skilled professionals who can leverage blockchain technology to support building a custom marketplace. Whatever be your need, call us to get help.