Top 5 Reasons to Improve Your Business Using SSL Certificates
SSL certificates that activate the HTTPS protocol is a surefire tool to attract customers and repel cybercriminals. In this post, we will talk about how you can improve your business using SSL (Secure Sockets Layer) certificates and the myriad of benefits it brings along.
Not sure if you need one? In that case, you are probably unaware of the fact that over 43% of security breaches are geared towards small businesses. This is mainly because over 70% of small businesses remain oblivious to security threats and lack basic cybersecurity infrastructure which makes them a soft target for cybercriminals.
If you operate such a business, then it is time to step-up your website security and the best way to get started is by installing an SSL on your website. Let us now evaluate how you can improve your business using SSL certificates.
How to Secure and Enhance Your Business Using SSL Certificate
1. Boost Your SEO Rankings with SSL
With a 91.71% market share, Google is the undeniable leader of search engines, followed by Bing and Yahoo. Despite enjoying a privileged position, the search engine giant is focused on making the virtual world safer. According to Google's statement, its goal is to ensure 100% encryption to make the internet a safer place. In pursuit of this goal, Google declared HTTPS to be a ranking signal way back in 2014 — a move that garnered a very positive response.
Businesses can increase their chances of appearing higher in the search results by installing an SSL certificate. Sounds old-fashioned? You would be surprised to know that the estimated SEO spending of big brands and agencies in the US alone exceeds $79.27 billion. So, it is time to intensify your SEO efforts and you can do that by installing an SSL Certificate and planning an effective content strategy to go with it.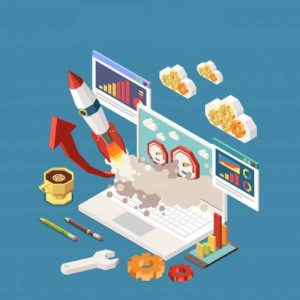 2. Earn your Customer's Trust with SSL Security Cues
As a business, you probably do everything that fits into your budget to drive traffic to your website but that is not going to work if your customers see the 'not secure' warning in the URL bar. Since January 2017, the Chrome browser started marking websites without HTTPS as 'not secure' and other leading browsers have followed the suit. You can improve your business using SSL certificates because of the trust badge that puts the customers' minds at ease and increases the conversion rate. Also, it makes your website appear more legit and trustworthy.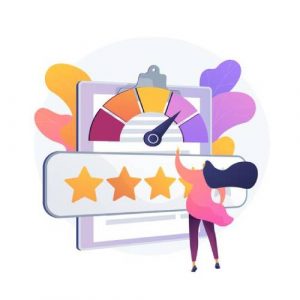 3. SSL Security for Compliance
Data privacy and security laws like the GDPR which applies to the European Union member nations make the HTTPS mandatory. Also, the PCI DSS guidelines entail websites accepting payments to run on HTTPS, which requires an SSL certificate. The next hurdle is to choose the right SSL certificate and you should purchase from reputed SSL providers. If you have for example multiple subdomains then, a Wildcard SSL is an ideal solution. As a business website that accepts online payments, it is always better to create a separate 'payment' subdomain and encrypt it.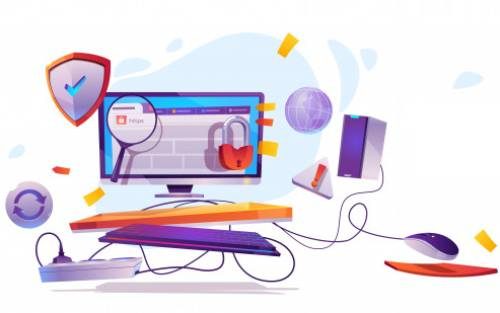 You will find this sort of a subdomain on any reputed website and that is a well-planned security measure. However, when you use subdomains you will need a more advanced SSL to encrypt the primary domain and its subdomains as well. Since Standard SSLs only encrypt a single domain, consider picking at least Wildcard SSL certificate for securing subdomains. With a single Wildcard SSL, you can encrypt the primary domain, its existing subdomains, and the subdomains you create later.
4. Build Credibility through Validation
Businesses can increase their online reputation by using SSL certificates that offer business validation. For this, you would have to opt for premium SSL options like the Organization Validated (OV) SSL and the Extended Validation (EV) SSL certificates.
Through these options, the Certificate Authority (CA) offers business owners an opportunity to have their business and its legal existence verified. Once that is through, the CA mentions it in the publicly viewable digital certificate which promotes trust and increases the chances of conversion.
Not sure which one to pick? Budget-wise, the OV Wildcard SSL is cheaper than the EV SSL, but offers limited coverage — it lets you encrypt only one primary domain and its subdomains. Conversely, the Multi Domain EV SSL lets businesses use a single SSL to encrypt multiple primary domains and subdomains.
5. Encrypt, Encrypt, Encrypt
Cybercriminals are constantly looking for a weak link that can be manipulated to launch an attack on their ultimate target. For this reason, they find ways to break into the private network of small businesses that provide services to their target company. This form of attack is known as a supply chain attack where small vendors and consultants of a large business are targeted.
Recently, the SolarWinds and FireEye fell victim to supply chain attacks, which indicates the need for better security measures. If you are a service provider or a vendor of a large enterprise, you can improve your business by using SSL certificates because it encrypts communication between the client and the server. This could be customer data, business data, communication, login credentials, etc.… If any of this ever fell into the wrong hands, it could put an end to your business.
Back in the day, data was exchanged over the HTTP protocol in plain text format. This made man-in-the-middle and credential-stealing attacks much easier because eavesdroppers could easily make sense out of the in-transit data. The HTTPS eliminated this concern by using cryptography to keep in-transit data secure through advanced hash algorithms like the SHA-256. Therefore, when you install a valid SSL, the data exchanged between the server and the client remains readable only to those who have the necessary keys.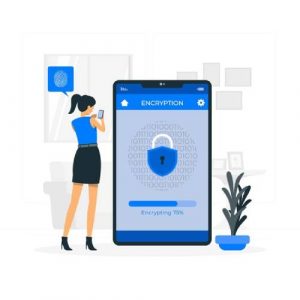 Final Takeaway
As discussed, installing an SSL certificate can boost conversions and prevent a wide variety of security threats. Also, it helps you stay compliant with laws and regulations that require website owners to implement security measures required to protect customer data. Complete with business validation, the SSL not only bolsters your website's security but also plays a prominent role in increasing your online reputation. Thus, you can improve your business using SSL certificates that are apt for your website and its web architecture.
Joining hands with leading custom software development companies like Bridge Global that offer expert server administration and cloud services is the best way to get websites that are sound and secure. Call us now.