How will you combine fun with business benefits in 2013? Hoe ga je plezier en bedrijfsvoordelen combineren in 2013?Hur ska du kombinera nöje med affärsnytta år 2013?Wie wollen Sie Spass mit geschäftlichen Vorteilen 2013 vereinbaren?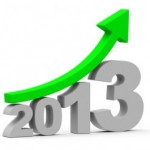 As most of you are likely busy planning and strategizing for 2013, I want to plant an idea. When you think about offshoring, your first idea will likely be 'ah, low costs'. But is this really the case and is it the most important reason for putting offshoring or nearshoring on your agenda for 2013?
Three weeks back I visited our Indian office together with one of our customers.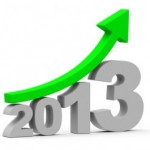 Aangezien de meesten van jullie nu vast druk bezig zijn met het plannen van strategieën voor 2013, wil ik een ideetje delen. Als je denkt aan offshoring, zal je eerste gedachte zijn 'ah, lage kosten'. Maar is dit wel écht het geval en is dat wel de belangrijkste reden waarom je offshoring of nearshoring op je agenda zet voor 2013?
 Drie weken geleden bezocht ik ons Indiase kantoor samen met een van onze klanten.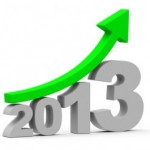 Då de flesta av er antagligen är upptagna med att planera för 2013, så vill jag plantera en idé. När du tänker på offshoring, är din första tanke troligtvis "låga kostnader". Men är det här verkligen fallet och är det den viktigaste anledningen till att sätta offshoring och nearshoring på din agenda för 2013?
För tre veckor sedan besökte jag vårt indiska kontor tillsammans med en av våra kunder.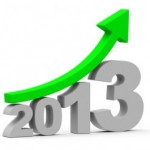 Da die meisten von Ihnen wahrscheinlich bereits bei der Planung und Strategieentwicklung für 2013 sind, möchte ich gern eine Idee pflanzen. Wenn Sie an Offshoring denken, wird ihr erster Gedanke wahrscheinlich "ahh, niedrige Kosten" sein. Aber stimmt das wirklich und ist es der wichtigste Grund warum Sie Offshoring und Nearshoring 2013 auf ihre Agende setzten sollten?
Vor drei Wochen besuchte ich zusammen mit einem unserer Kunden unser indisches Büro.We had a great time and thanks to the flights and shared hotel, we discussed a lot. One of the main things he mentioned is that actually, offshoring is not about costs. The thing he couldn't see clearly before they started working with us (he said he choose us because we have a good story J), is that the benefits for him are not (only) costs. Although it is cheaper to hire someone from India, there are three things that strike him.
First of all, he gets highly talented programmers, which are hard to come across in the Netherlands. He had plenty of time to speak with Hari, his main php programmer and realized that he's a smart guy. Sometimes, doing all the works through skype on a distance, makes us overlook this fact. Communication barriers block us from seeing the real value in the person, so meeting up in personal is essential for longer term success.
Secondly, he's got a flexibility that he'd never get with employees locally. Now this flexibility may differ per supplier, but in general it is much easier to stop a contract with our offshore developer than it is with a local employee. Connected to this is the third aspect, scalability. This client is launching a new software product. Investment in the beginning has to be modest, but once it starts picking up, he needs more developers to scale. In India it's a lot easier to find developers than in the Netherlands, so we could ramp up the team within short notice.
Those are the business motives. The last motive that I think is sometimes overlooked: it's fun. Most people like travelling, meeting people from other countries, exploring new territories. We do this every year going on vacations. So why not combine business with the nicer aspects of life? The time I spent with my customer in India was great as if I went on holidays with a friend. They also enjoyed India and were inspired by the possibilities and movement of India.
I would suggest you put offshoring on your agenda for 2013 and give it a try! Start with one or two programmers that you select yourself, get experience in building the right global communication routines and extend the team once you see that it works for you. 
We hadden een fantastische tijd en dankzij de vluchten en het gezamenlijke hotel konden we veel bespreken. Een van de voornaamste dingen die hij noemde was dat offshoring eigenlijk niet om de kosten draait. Wat hij niet duidelijk voor ogen had voordat hij met onze samenwerking begon (hij zei dat hij ons gekozen had omdat wij een goed verhaal hebben J), was dat de voordelen voor hem niet (alleen) de lage kosten waren. Ook al is het goedkoper om iemand uit India in te huren, waren er drie dingen die hem opvielen.
 Ten eerste krijgt hij zeer getalenteerde programmeurs tot zijn beschikking die in Nederland moeilijk te vinden zijn. Hij had genoeg tijd om met Hari, zijn belangrijkste php programmeur, te praten en realiseerde zich dat hij een slimme vent is. Omdat we al het werk op afstand via Skype doen, kijken we hier nog wel eens overheen. Communicatie barrières weerhouden ons er wel eens van om de echte waarde in de persoon te zien, dus een persoonlijke ontmoeting is essentieel voor succes op de lange termijn.
Ten tweede heeft hij een flexibiliteit die hij nooit zou krijgen met lokale werknemers. Deze flexibiliteit kan verschillen per aanbieder maar over het algemeen is het veel gemakkelijker om een contract met onze offshore ontwikkelaar te stoppen dan met een lokale werknemer. Dit hangt samen met het derde aspect, schaalbaarheid. Deze klant is een nieuw software product aan het lanceren. Investeringen in het begin moeten gering blijven, maar zodra het aanslaat heeft hij snel meer ontwikkelaars nodig. In India is het veel makkelijker om ontwikkelaars te vinden dan in Nederland dus wij konden binnen korte tijd het team opschalen.
Dat zijn de zakelijke motieven. Het laatste motief word denk ik vaak vergeten; het is leuk. De meeste mensen vinden het leuk om te reizen, mensen uit andere landen te ontmoeten en nieuwe gebieden te verkennen. We doen dit elk jaar als we op vakantie gaan. Dus waarom combineren we zakelijk niet met de leukere dingen in het leven?  De tijd die ik met mijn klant in India heb doorgebracht was schitterend, alsof ik met een vriend op vakantie was. Zij hebben ook van India genoten en werden geïnspireerd door de mogelijkheden en de ontwikkeling van India.
 Ik zou voorstellen om offshoring op je agenda te zetten voor 2013 en het gewoon te proberen! Begin met één of twee programmeurs die je zelf selecteert, krijg ervaring in het opzetten van de juiste internationale communicatie routines en breidt je team uit zodra je ziet dat het werkt voor jou.
Vi hade jättetrevligt och tack vare flyget och det gemensamma hotellet så diskuterade vi mycket. En av de viktigaste sakerna han nämnde är att offshoring faktiskt inte handlar om kostnad. Det han hade svårt att se innan de började jobba med oss (han sa att han valde oss för att vi hade en bra historia), var att hans fördelar med oss inte (bara) är en kostnadsfråga. Även om det är billigare att anställa någon från Indien, så finns det tre andra saker som har slagit honom.
Först och främst, han får högt begåvade programmerare, vilket är svårt att komma över i Nederländerna. Han hade mycket tid att prata med Hari, hans huvudsakliga php-programmerare och förstod att han är en smart kille. Ibland missar vi detta då så mycket arbete sker via Skype på distans. Kommunikationsbarriärer blockerar oss från att se det riktiga värdet i en person, så att mötas upp personligen är väsentligt för framgång på längre sikt.
Den andra saken som slagit honom är att han har en flexibilitet som han aldrig kan få med de lokalt anställda. Den här flexibiliteteten kan skilja mellan olika anställda, men generellt är det mycket lättare att säga upp ett kontrakt med våra offshore-utvecklare än med en lokalt anställd. Kopplat till detta är den tredje aspekten, skalbarhet. Den här klienten lanserar en ny programvara. Investeringar måste i början vara blygsama, men så snart det börjar rulla på så måste han ha fler utvecklare. I Indien är det mycket lättare att hitta utvecklare än i Nederländerna, så vi kan få ihop ett team inom kort tid.
Det här är verksamhetsmotiven. Det sista motivet tror jag ofta är förbisett: nöje! De flesta människor gillar att resa, träffa människor från andra länder, uppleva nya territorier. Det här gör vi varje år när vi åker på semester. Så varför inte kombinera arbete med de trevligare aspekterna på livet? Tiden jag spenderade med min kund i Indien var jättebra, precis som om jag åkte på semesterresa med en vän. De njöt också av Indien och blev inspirerade av möjligheterna och rörelsen i Indien.
Jag skulle föreslå att du sätter offshoring på din agenda för 2013 och ger det ett försök! Börja med en eller två programmerare som du väljer själv, få erfarenhet av att bygga rätt, globala kommunikationsrutiner och utöka teamet när du ser hur det fungerar för dig.
Wir hatten heute eine tolle Zeit und dank der Flüge und der geteilten Hotels haben wir viel diskutiert. Eine der wichtigsten Dinge, die er mir sagte, war dass es beim Offshoring nicht um Kosten geht. Das was er nicht ahnen konnte bevor er mit uns begann zu arbeiten (Er sagte er entschied sich für uns, weil wir eine gute Geschichte haben), war dass der Vorteil (nicht nur) die Kosten sind. Obwohl es billiger ist jemanden in Indien anzustellen, gibt es drei Dinge, die ihm auffallen.
Zu allererst bekommt er hoch talentiert Programmierer, die man schwer in den Niederlanden findet. Er hatte viel Zeit mit Hari, seinem PHP-Hauptprogrammierer, zu sprechen und er erkannte, dass er ein kluger Kopf ist. Die Kommunikation auf Distanz mittels Skype lässt uns diese Tatsachen manchmal übersehen. Kommunikationsbarrieren blockieren uns den realen Wert der Personen zu sehen, d.h. das persönliche Treffen ist von wesentlicher Bedeutung für einen langfristigen Erfolg.
Zweitens bekam er eine Flexibilität, die er niemals mit einem lokalen Angestellten bekommen hätte. Nun diese Flexibilität kann je nach Lieferant variieren, aber in der Regel ist es einfach einen Vertrag mit einem Offshore-Entwickler zu beenden, als mit einem lokalen Entwickler. Damit verbunden ist der dritte Aspekt Skalierbarkeit. Dieser Kunde bringt ein neues Software-Produkt auf den Markt. Die Investition am Anfang muss bescheiden sein, aber sobald es einmal läuft, braucht er mehr Entwickler um sich zu steigern. In Indien ist es viel einfacher einen Softwareentwickler zu finden als in den Niederlanden, so könnten wir in kürzester Zeit die die Teamgröße hochfahren.
Das sind die geschäftlichen Motive. Das letzte Motiv, was wie ich denke manchmal übersehen wird, ist Spass. Die meisten mögen es zu reisen, Personen aus anderen Ländern zu treffen und neue Gebiete zu erforschen. Wir tun dies jedes Jahr im Urlaub. Also wieso nicht das Geschäft und die schöneren Aspekte des Lebens miteinander kombinieren? Die Zeit, die ich mit meinem Kunden in Indien verbrachte, war genauso gut als wenn ich mit einem Freund in den Urlaub gefahren wäre. Auch er genoss die Zeit in Indien und wurde inspiriert von den Möglichkeiten und Bewegungen von Indien.
Ich würde vorschlagen Sie setzten Offshoring auf ihre Agenda für 2013 und probieren es aus! Beginnen Sie mit einem oder zwei Programmierern, die sie selbst aussuchen. Sammeln Sie Erfahrung beim Bau der richtigen globalen Kommunikationsroutinen und erweitern Sie das Team, wenn Sie sehen, dass es für Sie funktioniert.