How to Turn Your Employees into Great Leaders? Strategic Tip Revealed!
How about being surrounded by super-engaged and self-driven employees? How about working with co-workers, who are the ultimate example of 'go-getters'? Sounds insanely appealing, right? I am sure you are thinking that these idealistic situations are easier said than done. But, not all the time!
Before going to explain it further, let me give you a quick run-through on the standard methods to instil leadership qualities in employees.
Typical Ways to Instil Leadership Qualities in Employees
As we all know, the process of shaping your employees as good leaders may involve:
• Giving motivational mentoring
• Encouraging them to do project tasks independently
• Cheering people with leadership potential to come forward to lead
• Boosting decisiveness and accountability
• Conducting self-help and leadership seminars, classes and workshops
All these are essential to strengthen the leadership qualities of your employees. But most of these activities happen inside the company centering on client/project-related activities. Being an extremely Agile organization, Bridge does all these things. But it does them differently or unconventionally!
And…The Unconventional Way of Doing It!
I have a story to share. The story of an organization that has managed to train the best of leadership, organizational and self-organizing abilities in their employees in an unconventional way!
This is about Bridge-Global. The global IT company with its HQ in the Netherlands has an unwavering commitment to mould their employees, aka Bridgys, as a 'Self-Organized IT Squad'. It's not just their tagline, but the prominent feature that keeps them apart from similar organizations.
When I say in an 'unconventional' way, I literally mean it.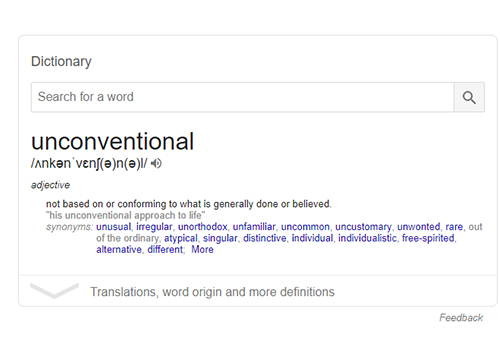 Bridge Global follows the most unusual, atypical and distinctive ways to uncover the full potential of Bridgys as leaders. This helps them to undertake things in flawless ways without any kind of micro-supervision. This helps them to be an enviable pool of self-organized IT professionals.
I would like to establish this with an example. IT Futsal Challenge is an annual Futsal Carnival conducted by Bridge Global for software professionals. This may not sound surprising if you believe that the management is doing it as a means of brand promotion with the help of event organizers. But, the fact is that a group of go-getter Bridgys is doing it every year along with their fulltime commitment to client projects! Isn't it amazing?
IT Futsal Challenge started in 2017 to offer some sporting get-together avenue to techies. A couple of Bridgys shared the idea in a group, and the management had the guts to support them to move forward with it. The first event itself was a grand success, motivating them to make it an annual event.
The recently wrapped up third season of the event, IT Futsal Challenge 2019, is a great instance of how self-organized employees can pull together an event if they are in an inspired setting. The latest 6-day Futsal season had other games (table tennis and badminton) as well besides futsal. Bridgys managed to run different tournaments (64 teams altogether!) at adjacent venues simultaneously and harmoniously.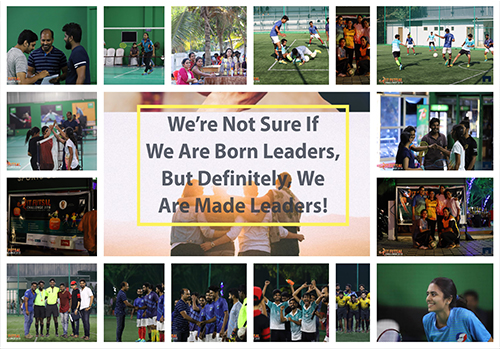 Leadership Through Organizing Events
Organizing events all by themselves helps Bridgys to find out their real potential that is not exposed in other ways. It throws them to real-life experiences that are not available within the four walls of the office.
1. Treating your employees as true brand ambassadors boosts their confidence
2. Entrusting them with tasks that decide your brand persona outside helps them to stay responsible and
accountable
3. Opportunity to organize events helps them to improve their networking skills and thereby interpersonal
abilities too
4. It improves their verbal and written communication skills, active listening, emotional intelligence, and
follow-up tactics.
5. Enviable level of people-handling and organizational abilities as they interact with the diverse audience
such as teams, sponsors, venue owners, etc.
6. Improved problem-solving skills as they learn to deal with conflicts inside the team and among players.
They learn to reach amicable solutions.
7. Helps them to develop efficient team vision and powerful work strategies.
8. Learning opportunities to acquire high levels of collaboration skills. It also helps them to gel well with
the client's in-house team.
9. Clients, in turn, get hugely benefitted as they get their project taken care of by a team of spirited,
self-organized and highly accountable resources.
Our clients are exuberant about partnering with us as they get innovative IT solutions in an Agile, hassle-free and responsible manner. One of our clients was elated to see his offshore team members actively participating in the planning, logistics, public relations and other aspects of Futsal tournament. He has even expressed his desire to visit us during the next Futsal to have direct experience with all these things.
Conclusion
The greater benefits that our clients derive from hiring self-directed and energetic Bridgys have fetched us great appreciations. The unconventional leadership training strategy of allowing employees to handle real-life situations has helped them grow as confident leaders.