How Is Artificial Intelligence Changing the Travel Industry?
The travel industry is rife with complaints about travel difficulties such as customer service failures, booking problems, among many others. Social media has been a melting pot for many of these complaints, as customers feel they've just had enough. Problems in booking tickets or other travel arrangements, even timely airport transfers, waiting in lines, and dealing with delays all take their toll.
Indeed, digital travel sales have reached a massive $564.87 billion in 2016 and are most likely to increase to $817.54 billion by 2020. Recent technology innovations fueled this explosive growth, and we have Artificial Intelligence (AI), even Machine Learning (ML) and data science are critical factors for this increase.
AI, as defined by Oxford Dictionary, is "the development of computer systems able to perform tasks that usually require human intelligence, such as visual perception, speech recognition, decision-making, and translation between languages." AI focuses on computer systems that try to duplicate skills humans do while Machine Learning processes substantial data needed to recognizing different patterns to create algorithms.
AI in the hospitality sector has started making its way into hotels and travel vendors and is causing radical changes in the overall customer and provider experience. Here are some of the ways it is changing the travel industry.
1. Intelligent Assistants or Chatbots Significantly Improve Booking Process
Gone are the days that you can only book airline tickets through face-to-face transactions. Remembering the hassle of going to my local airline's only ground office to purchase tickets makes me appreciate this modern luxury even more. We also had to go to the same ground office if we wanted to make any changes to our tickets like luggage weight limits, additional passengers, and the like. That is why going through a travel agency in those days was the better option because booking tickets proved to be a grueling task. But nowadays, users can act as their travel agency through online booking.
Most travel booking sites are now AI-powered to help provide custom-fit options and suggestions to the would-be traveler, based on customers' recent searches and booking history. Expedia already uses machine learning to learn customer patterns and offer personalized accommodation offers. Booking.com can now help plan future trips of their users by providing suggested destinations for future travel based on their users' past searches or bookings.
Intelligent Programs, called "bots" or "chatbots," are trained to perform specific tasks on a user's request. Since there are now millions upon millions of chat apps worldwide, instant messaging platforms are widely used in the travel industry to reach out to clients and build excellent customer relations. It can be a daunting task for a company that can quickly get hundreds, if not thousands of queries per day, based on their popularity. If the company expands its customer support in social media—where the top four messaging apps alone share 4 million monthly active users among them in 2018—this combination of web and mobile support requires significant resources both in the workforce and financial capital. AI-powered virtual assistants come in to fill the cracks and augment the help of human customer service representatives (CSR). Human CSRs can focus on more demanding customers that require live interaction and relegate other routinary queries and responses to AI-powered virtual assistants come.
2. AI helps resolve travel disruptions
Every traveler has probably experienced at least once, delays or disruptions in their journey that can be due to several factors: weather, current delays at airports, plane information and maintenance schedules, and other disruptions beyond the providers' control.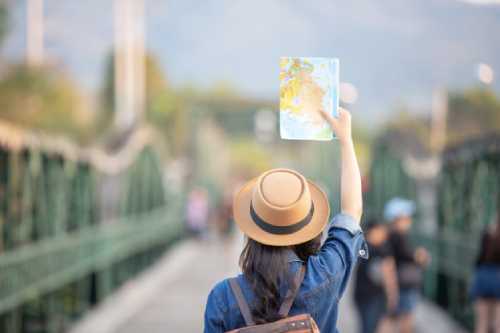 Algorithms are now able to better judge and predict these travel disruptions by gathering data from various systems, identifying possible causes of disruptions, and through cloud computing or fog computing, notify providers and travelers in real-time. Providers can plot the best possible response to data they receive and provide alternatives to maintain customer service satisfaction despite the delays and disruptions.
3. AI makes the check-in process much quicker
AI is now revolutionizing the check-in procedures in most modern airports. Facial recognition technology is being used nowadays by some airports to expedite the check-in process, from ticket printing to bag checking, to identity verification at customs or border. It is proving to be a profitable move for airlines who are continually looking for ways to improve their bottom line and improve the quality of their service and customer experience.
4. Modernizing hotels for better, streamlined services
Many hotels are turning to AI technology for internal hotel operations and not just in their customer service support. Some hotels now have AI-powered and ML-enabled robots that take care of the check-in and check-out processes and guiding the customer with some basic queries.
These systems can also handle late check-in or check-out, and some robots have also taken to light housekeeping, room service, and baggage assistance.
Some hotel rooms have voice assistant technology integrated into their suites that can carry out voice commands such as wake-up call requests, adjustment of room temperature, turning the lights or the television on or off, closing the blinds, ordering additional towels or room service.
5. AI helps keep Flight Fare and Hotel Pricing
Through the help of AI technology, providers now have to be competitive with pricing since users can easily compare ticket and hotel prices through various platforms. Smart tools can monitor fluctuating prices and send out timely alerts with hot deals to clients.
AI can also help predict future prices based on historical data it has gathered in connection to a search made by a user. For example, if during the last several summer vacations, prices of flights from Sydney to San Francisco increased, chances are, it will also increase this year. AI-powered sites can inform travelers of impending price hikes or when the best time would be to purchase tickets to San Francisco.
6. AI-powered Sentiment Analysis on Social Media
In a survey by Amadeus, 90% of US travelers with smartphones share their experiences and photos in social media and reviews services. Providers now use AI to monitor guest visitors, reviews, postings, tags, and more. This large pool of data will be computed by Machine Learning techniques to analyze all brand-related reviews for an extensive range of applications.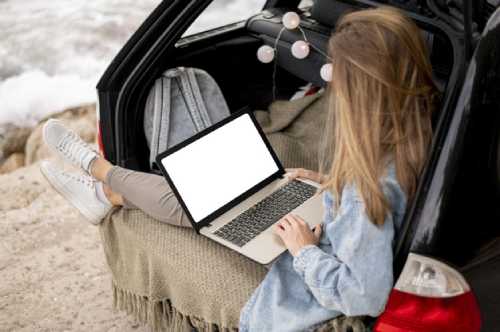 7. AI can heighten Fraud Detection
According to a report by Juniper Research, losses from online payment fraud will more than double by 2023, reaching $48 billion annually. Airlines and travel industries have to refund billions of dollars of stolen money to customers due to fraudulent online payment.
AI can analyze customer behavior and use profiling and machine learning technologies to help detect illegal transactions and prevent them from happening. AI solutions for fraud detection are suitable for both web and mobile platforms. The use of these technologies can heighten fraud detection and allow faster reaction time, and also reduce chargebacks to 50%. It also pays a lot if providers get total security protection for their web and mobile applications to better protect their customers from malware, ransomware, data breach, and other cyberattacks.
Conclusion: AI Technology is Revamping the Travel Industry
AI technology, together with machine learning capabilities and data analytics, is revamping, challenging, and forever changing the hospitality industry. Providers are taking surefooted steps towards streamlining travel experiences of customers and are becoming more proactive than reactive, thanks to the modern wonders of artificial intelligence.
AI is not here to replace human resources but to amplify it. It's not here to dehumanize the travelers' interaction with the providers but to strengthen their bond because providers can now focus on those more important tasks. The future if the travel industry is looking bright, and we can only expect more and more providers integrating AI into its platforms soon.