Catching Up With Google I/O 2023 – Fully Banked on AI
Google I/O 2023 took place on May 10th. While many of the sessions and presentations at I/O are developer-focused, the event began, as usual, with a dazzling Google I/O keynote address to update us on what Google has been up to recently. This year, it includes both hardware and software — as well as, as you might expect, a lot of conversations about AI.
The Google I/O Conference 2023's opening keynote address was packed with new devices and Artificial Intelligence (AI) - powered features coming to highly regarded software tools. The company pushed heavily towards generative computing. It also enthusiastically placed AI at the core of practically every service and product it manages, including the new Pixel phones and tablets it introduced.
AI developments are helping to produce more useful products and services at Google I/O conference, such as custom backgrounds on Android, more powerful editing tools in Google Photos, and AI-powered snapshots that let you dive further into a topic on Search. In addition, the company introduced its new hardware range, which includes the Google Pixel Tablet, Pixel Fold, and Pixel 7a.
The Google I/O event says all about the company as it continues making major investments in AI, mobile, web, and Cloud to simplify developers' jobs. And, like you, we're thrilled to see what you can create with these resources.
So, it's pretty major that we need to catch up on all the significant Google I/O news, from streamlining your end-to-end workflows to increasing efficiency.
Well, time to check out what went on at Google I/O 2023. Here goes.
Google I/O 2023 - AI-Innovated, Back-and-Forth
1. Everything New About the Android Ecosystem
Google I/O Conference 2023 released more freedom to personalize your Android smartphone with the advanced backing of generative AI technology. From altering the appearance and feel of your device's messaging, lock screen, wallpaper, and other features, you've got it all.
Generative AI has also had its hand on Messages with the new Magic Compose feature. With this you can add a personal touch to all your conversations. What happens is that you will get automatic responses based on your conversation's context which can be modified even further into different writing styles.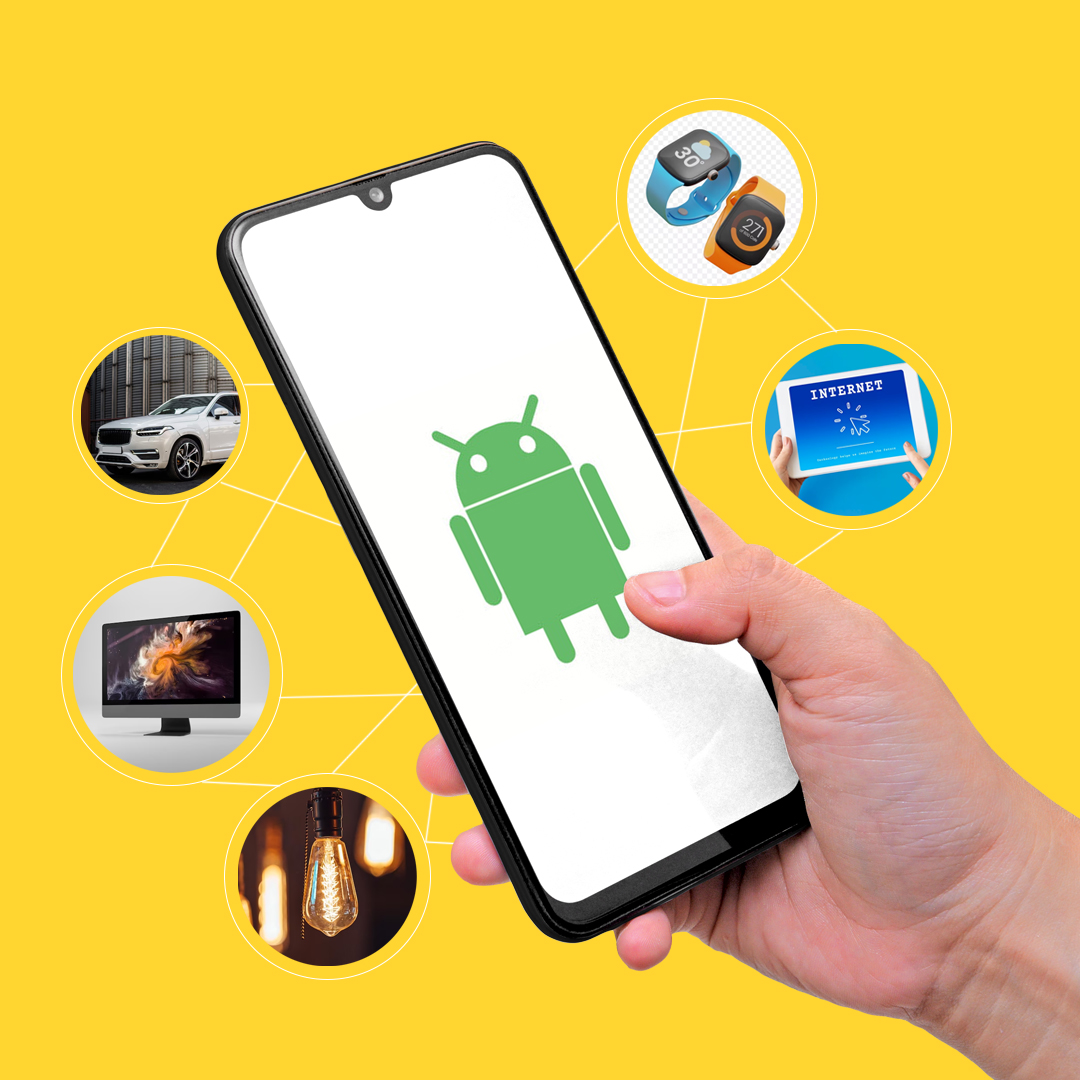 The Generative AI wallpaper feature introduced at Google I/O event is a wide explorer for your creative imagination. Simply answer the questions generated by it and Google's text-to-image diffusion process will work the magic on your phone to generate unique wallpapers for you to choose from. And the Material You design has one ace up its sleeve - it will automatically match the color palette of your Android system based on the wallpaper you've chosen.
Social media apps are getting a new Night Mode and 10-bit HDR video capabilities. Furthermore, Ultra HDR in Android 14 lets you snap and view images with brilliant colors, crisp shadows, and high definition.
2. Google's Brand New AI Language - PaLM 2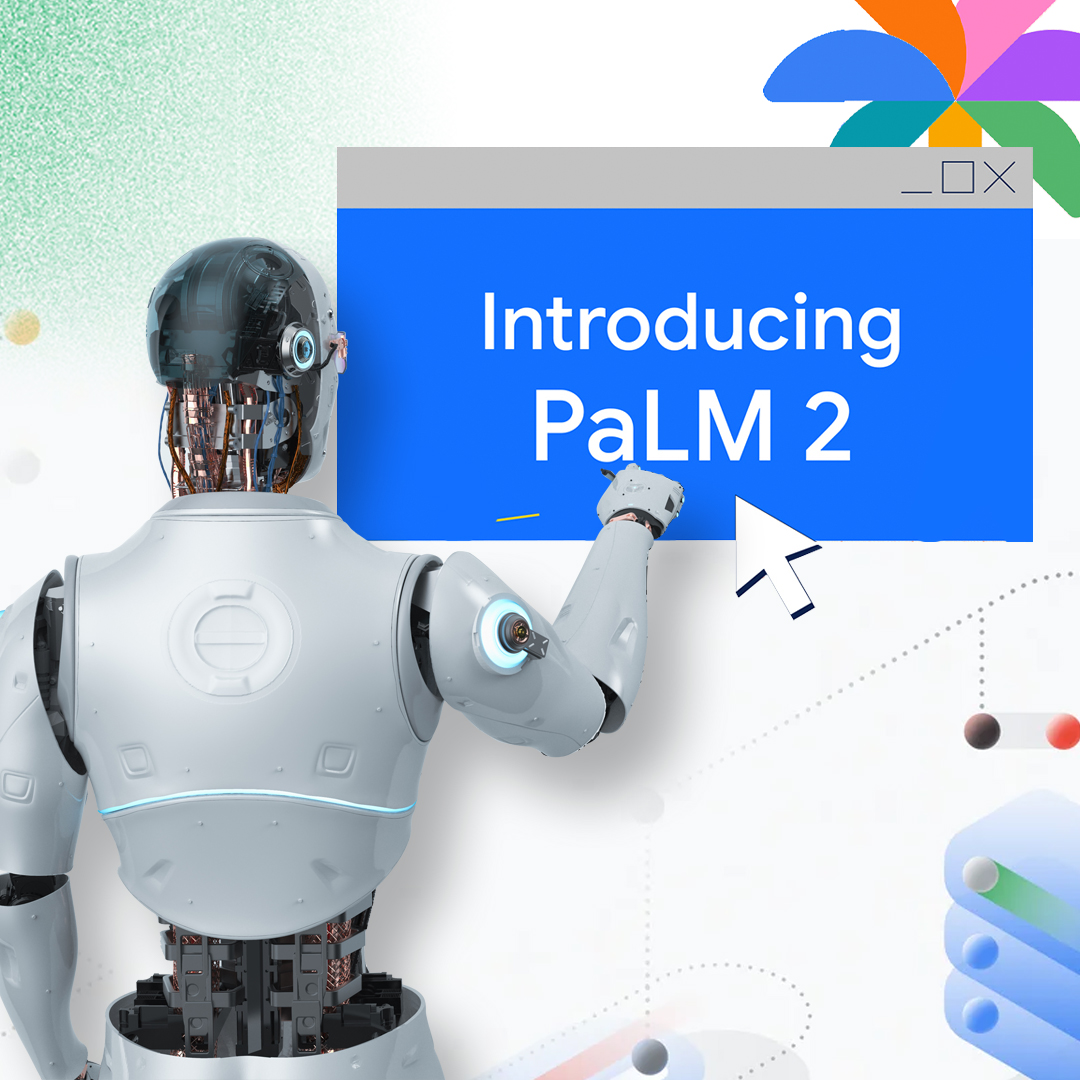 Google announced the release of PaLM 2, its brand new large language model (LLM) at its Google I/O conference.
PaLM 2 will power Google's improved Bard chat tool, the company's rival to OpenAI's ChatGPT, and yes, you're correct, it will serve as the foundation model for the majority of the new AI capabilities announced.
PaLM 2 may now be accessed by developers via Google's PaLM API, Firebase, and Colab.
Google's sole technical specifics are that PaLM 2 was developed on top of Google's newest JAX and TPU v4 architecture. Google I/O news states that the new model has more major perks than the former ones as it is much better at common sense reasoning, mathematics, and logic.
PaLM 2 additionally has better code development and debugging assistance due to being trained on 20 different programming languages. It also includes popular ones such as JavaScript and Python, but also Prolog, Verilog, and Fortran.
3. Google Maps Gets More Immersive with AI
Google Maps will launch a new "Immersive View for Routes" feature in certain locations, the company revealed at Google I/O 2023. The new tool consolidates all relevant information for users, such as traffic simulations, bike lanes, challenging intersections, parking, and so on.
This feature will be available on both Android and iOS devices with a focus on your driving, walking, or cycling activities.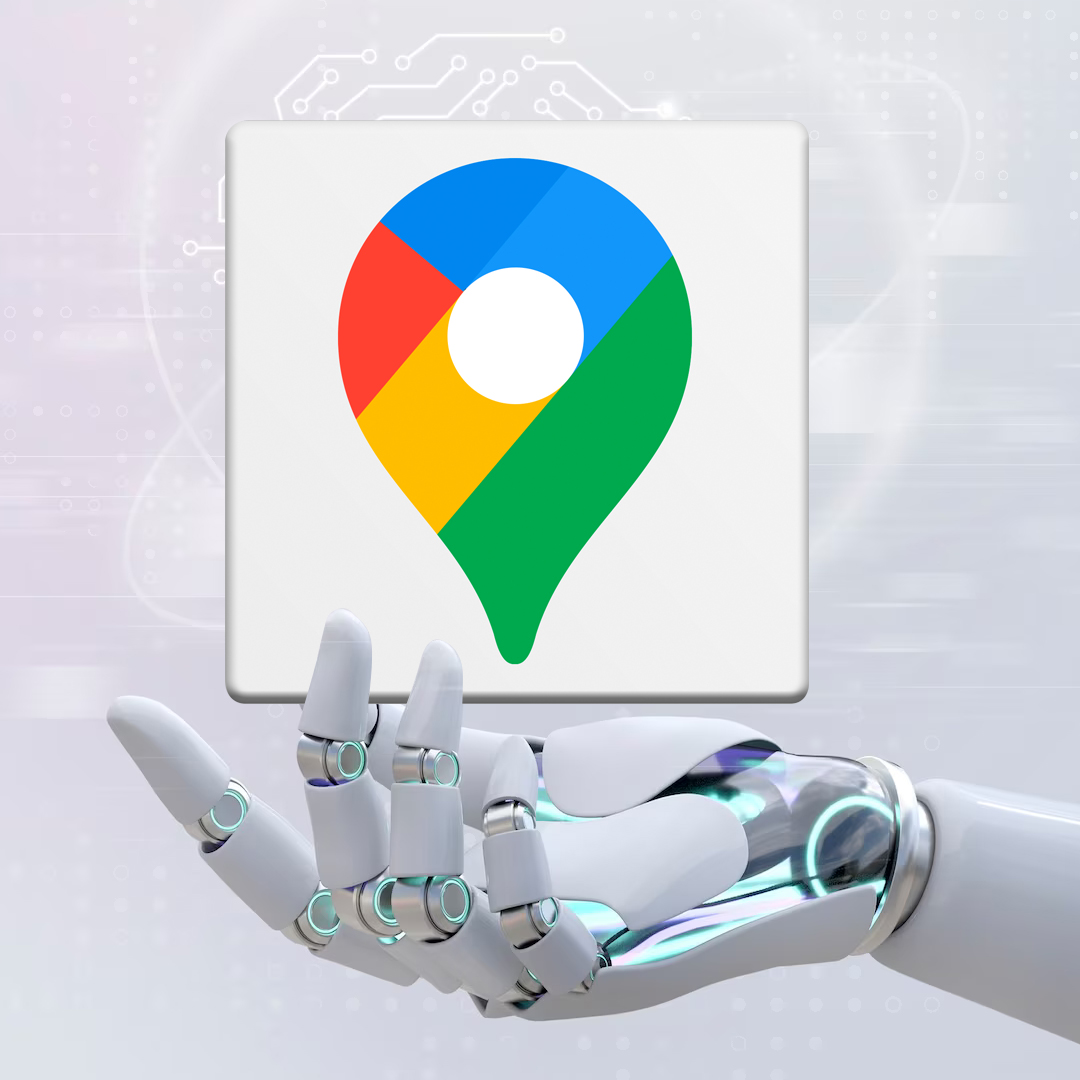 Its purpose is to help you plan ahead of time and have a better understanding of a place before visiting it.
Immersive View combines billions of Street View and aerial photographs to create a digital representation of the world using computer vision and artificial intelligence. Immersive View for Routes works on the same principle, allowing you to preview and comprehend a route before taking it.
At the Google I/O Conference 2023, it was said that you can view all of the information you need regarding your journey at once with Immersive View for Routes. Once you get the instructions, a multidimensional experience will be followed by that which allows you to view bike lanes, sidewalks, crossroads, and parking along your route.
4. Search Experiences Get More Natural And Intuitive with Generative AI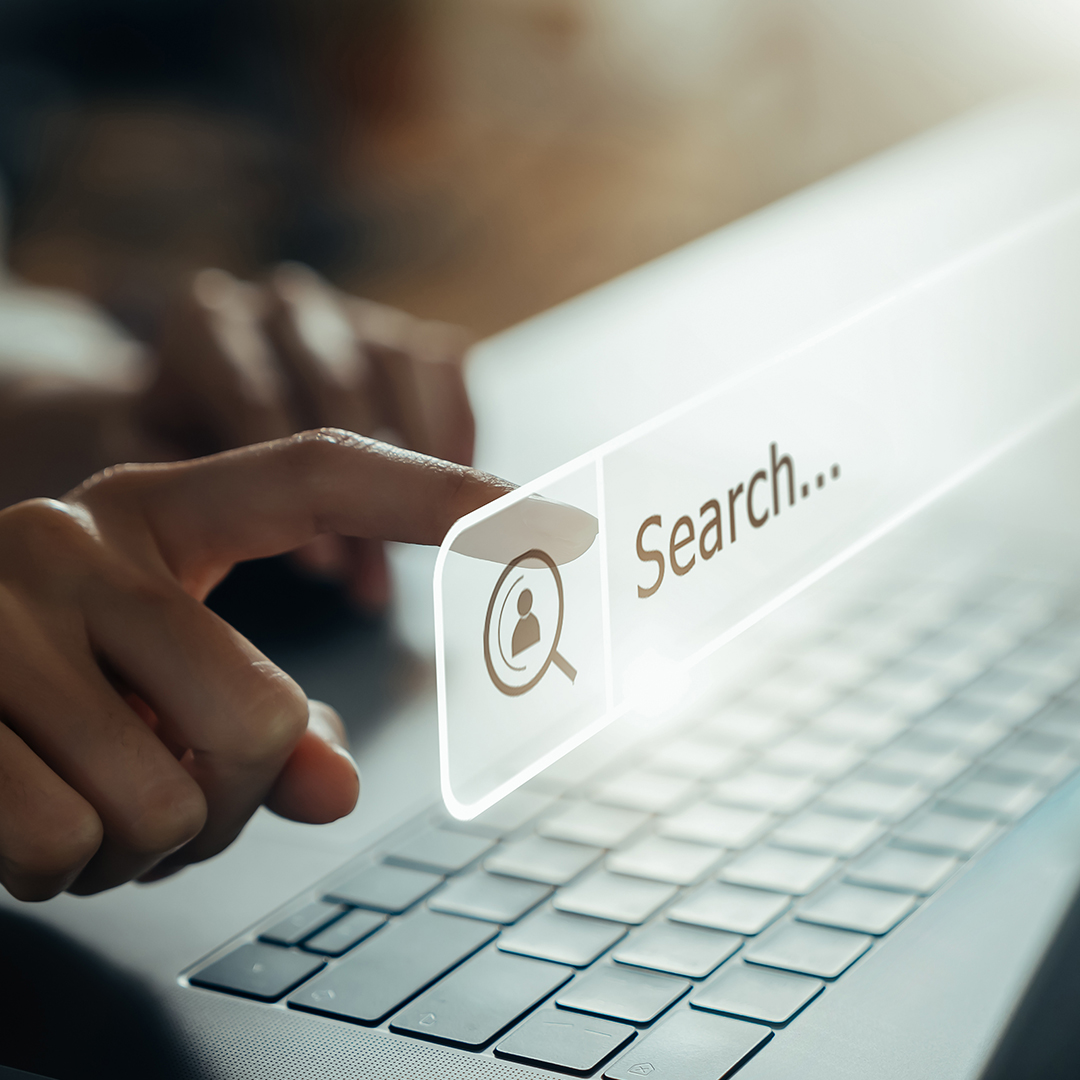 Google Search offers two new capabilities that help users better grasp the content and context of a picture in search results as announced at the Google I/O event. The "About This Image" feature adds extra information and a new markup in the file allows photos to be identified as "AI-generated." Both of these are enhancements of existing work, but are intended to give more clarity on whether the "image is credible or AI-generated," however they are not the final word in terms of tackling the wider problem of AI image misleading.
Google is also in the works trying to come up with a conversational mode driven by AI. When completing a search, users will get suggested next actions and an AI-powered overview of crucial facts to consider, with links to go further. When you touch on a suggested next step, Search enters a new conversational mode in which you may ask Google further questions about the topic you're researching. The context will be carried over from one question to the next.
A new "Perspectives" filter was also introduced at Google I/O conference, and it will soon appear at the top of some Search results when the results "benefit from the experiences of others," according to Google. Posts on discussion forums, Q&A sites, and social media platforms, including ones with video, are examples. Consider how much easier it would be to discover Reddit links or YouTube videos.
5. More Contextual Power with Sidekick
Google is going all-in on generative AI at its I/O developer conference, introducing a new tool called Sidekick that seeks to assist deliver better hints, perhaps usurping the one thing people are supposed to be good at in the generative AI loop.
It resides in a Google Docs side panel and is continually reading and analyzing your whole manuscript as you write, delivering contextual suggestions that are particular to what you've written.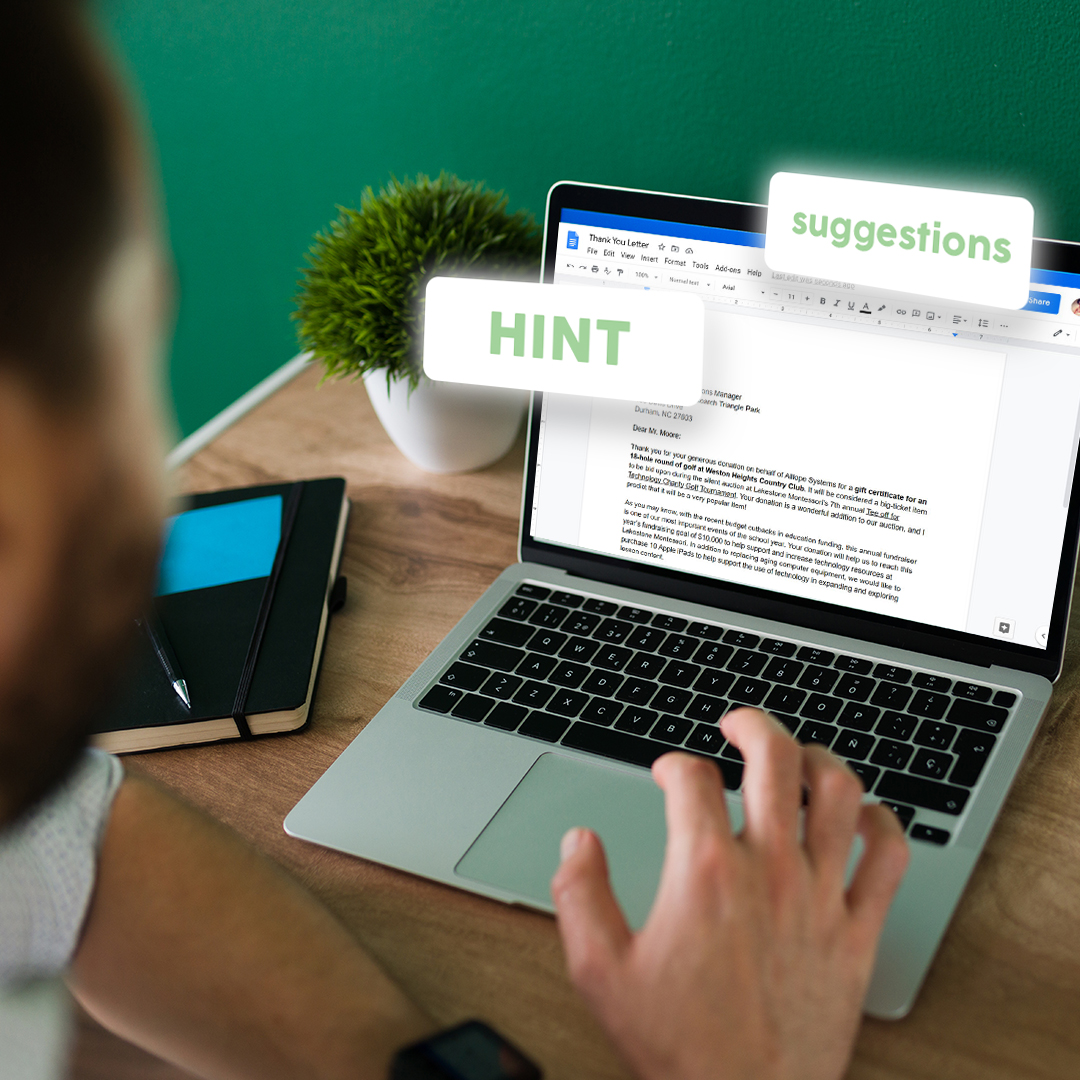 Sidekick may also give AI-generated images depending on what it observes in the text, which can assist illustrate the story as it's written. This is all part of Google's newly renamed "Duet AI" suite of Workplace connections, which is comparable to what Microsoft has demonstrated with its Copilot AI-powered capabilities.
6. Getting Futuristic With Bard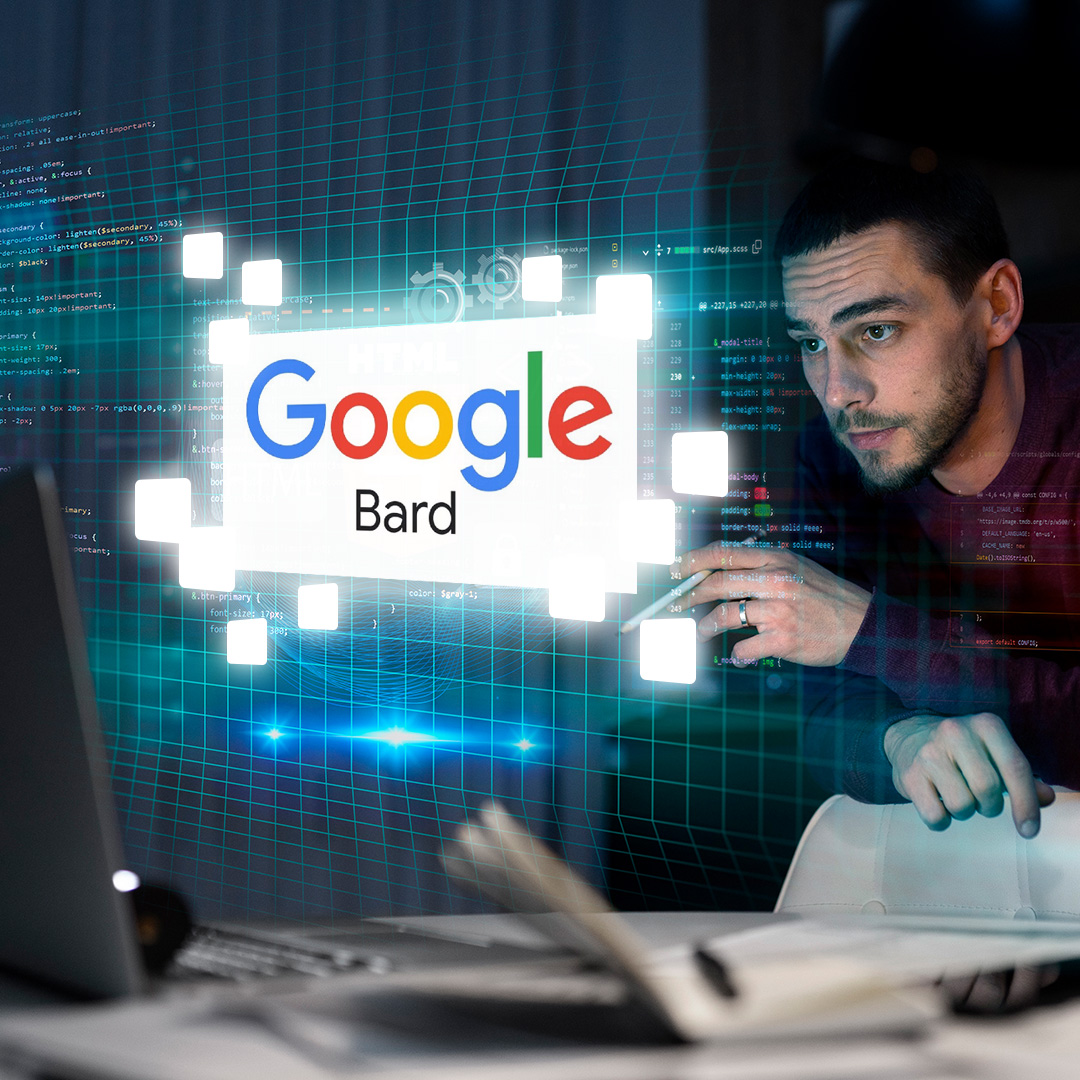 Bard was recently transferred to PaLM 2. Coding has quickly become one of the most popular activities with Bard in recent weeks.
Google is bringing additional methods for you to collaborate with Bard as it removes the waiting list and makes Bard available to more people.
Bard will become more visual, both in its replies and in your prompts, where you'll get a useful response coupled with rich images to give you a lot greater feeling of what you're researching in addition to words.
Bard is also gaining code improvements and export tools that will allow it to easily migrate its replies into Gmail and Docs.
Bard will also be connected with the features of other Google apps and services, and you will always have control over your privacy settings.
With Bard, you will also be able to access a variety of services from around the web, as well as extensions from third-party partners, allowing you to achieve things that were never formerly feasible.
Read an insightful write-up on ChatGPT vs Bard here.
7. The New Pixel Portfolio
Pixel Fold, Google's first foldable phone; Pixel Tablet, a tablet meant to be useful in your hand and at home; and Pixel 7a, the newest A-series phone, are the most recent additions to the Pixel lineup.
Pixel will now provide genuinely personal AI by combining Google Tensor's on-device intelligence with Google's AI in the cloud and Android's newest advances. As it turns out, your Pixel adapts to your requirements and preferences, anticipating how it may help you save time and accomplish more.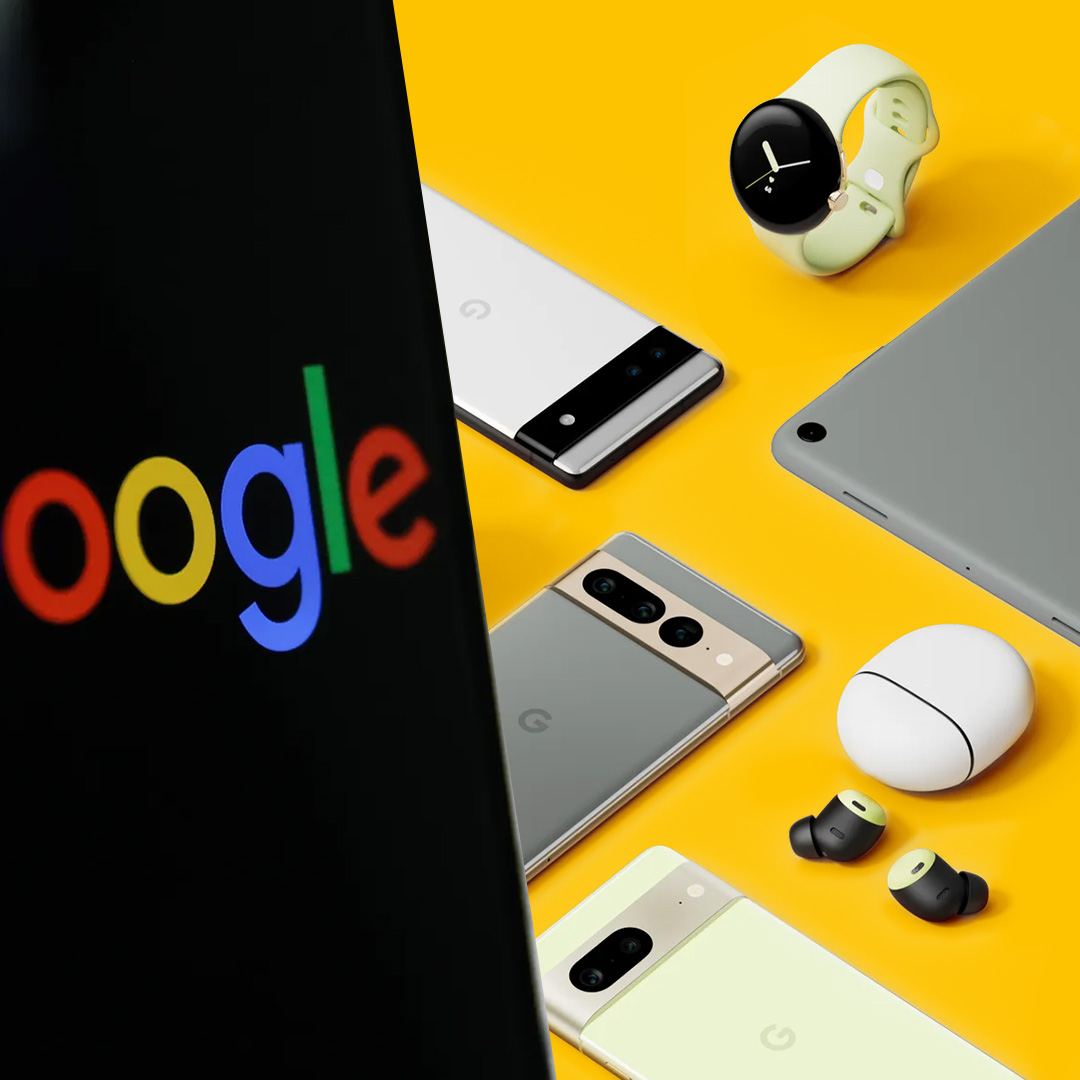 The Pixel family is evolving into an exciting hardware range. Pixel's renowned helpfulness is now available in more ways than ever before, anytime and whenever you require it.
8. A New Magical Experience in Google Photos - The Magic Editor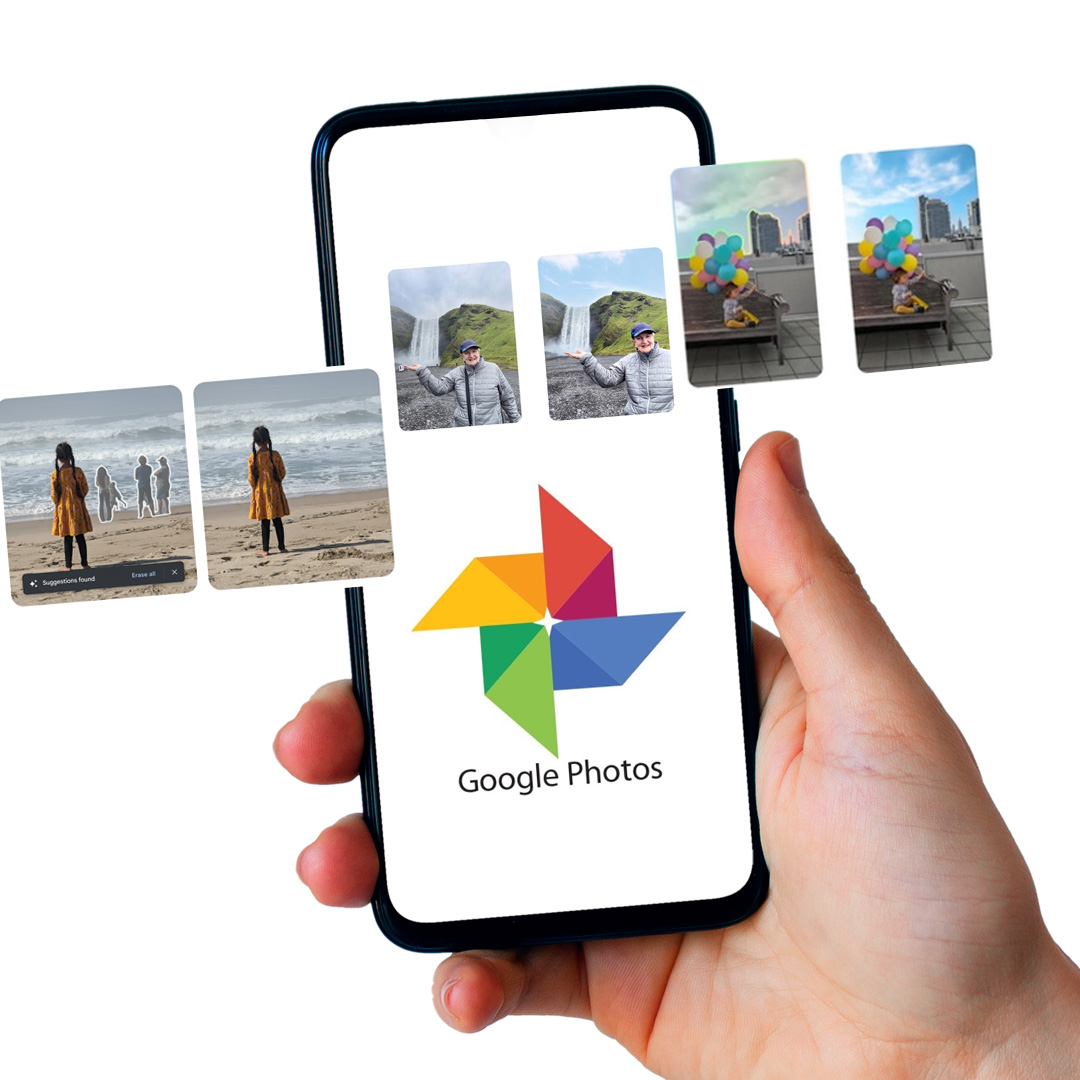 Magic Editor is a unique experimental editing experience that employs generative AI to assist you in reimagining your photos and making editing even easier.
Without professional editing skills, you'll be able to make intricate tweaks. It will assist you in making adjustments to specific parts of an image using a variety of AI techniques, including generative AI, giving you even more influence over the final look and feel of your shot.
Magic Editor will be available for early access on some Pixel phones later this year, introducing users to fascinating picture editing options.
9. Wear OS 4 Brings More Connectivity and Productivity
Google introduced the newest iteration of its wristwatch operating system, Wear OS 4 at the I/O developer conference.
The updated OS will also enhance battery life and include new and better accessibility capabilities, such as a faster and more reliable text-to-speech engine.
The new Watch Face Format will enable developers to create new Wear OS watch faces and publish them to Google Play, including ones with complexity and other customizable aspects.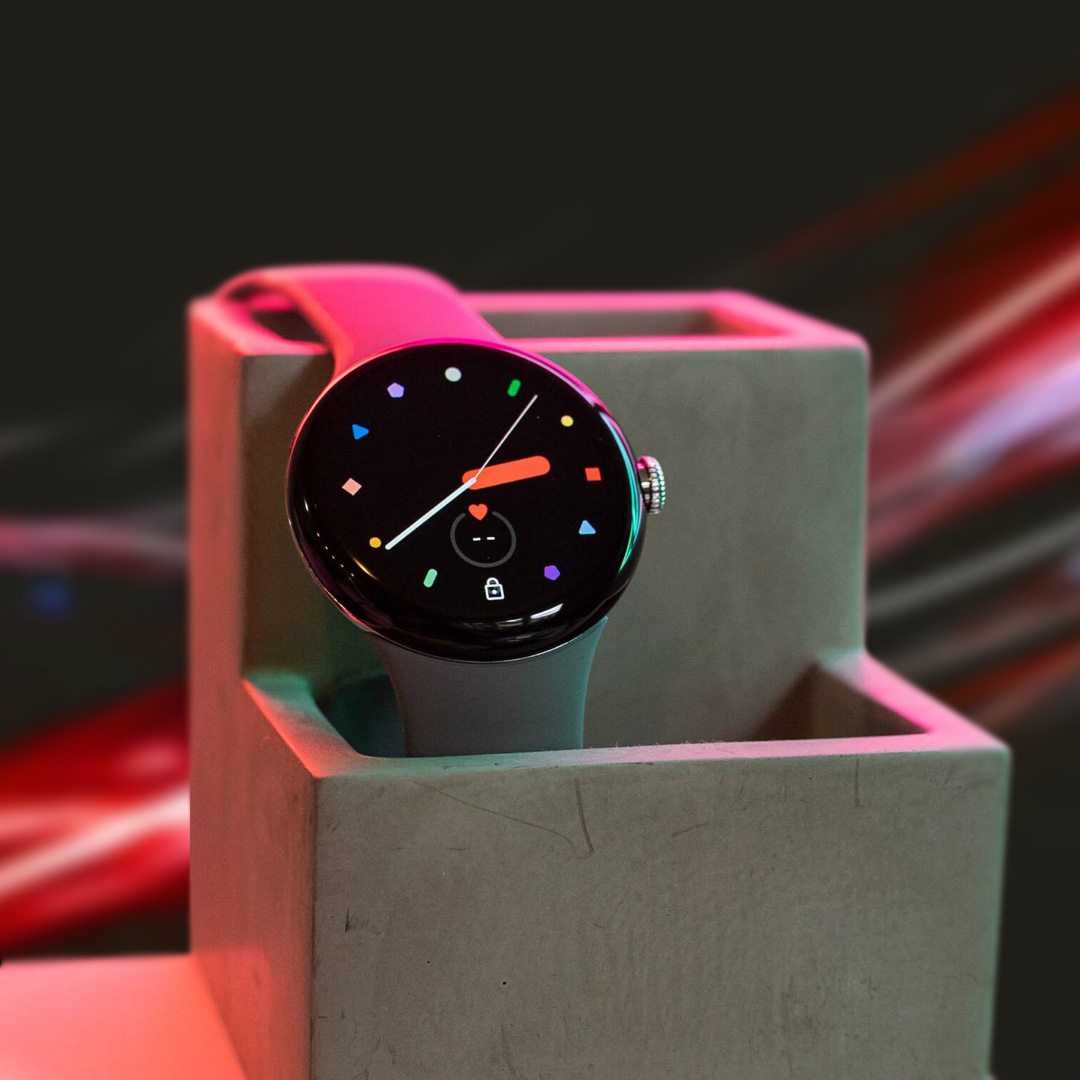 Wear OS watch owners will be able to securely move their data and settings from an old watch to a new one with backup and restore functionality.
Wrapping Up the Essence of Google I/O 2023
Everything about Google I/O 2023 is way more than just the complete overpowering of AI. And we have listed out the major developments here in this blog even though we're not even halfway through. These new tools and technologies are developer-focused enabling them to easily harness the power of AI to unleash their full potential.
Which one of the new announcements in Google I/O Conference 2023 gave your thoughts a run? Tell us in the comments section.
And that's not all, if you've got any technological ideas you would like to see come to fruition, simply give us a call! Our Agile, self-organized squad can develop the right software solutions for you to futuristically bump up your market competence.