Five lethal mistakes in offshore software developmentVijf grote fouten in offshore softwareontwikkeling Fem farliga misstag med offshorad mjukvaruutvecklingFünf tödliche Fehler bei der Offshore-Softwareentwicklung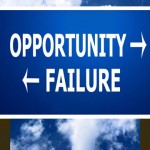 As I'm sure you've heard, there are far-away lands where the best and brightest youths flock to science and technology schools. They emerge a few years later in hoards of brilliant and eager software developers. Why not put them to work for you? They are smart, talented, easy to find and hire and they work for very reasonable pay. The big guys have been doing it for years and recently, smaller and smaller startups are incorporating offshore development into their plans.
As a development manager I have, over the years, utilized development teams in India, China and Russia. Here are some lethal mistakes to avoid:
1.Downplaying the culture gap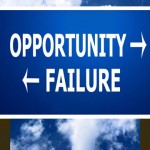 U heeft vast gehoord van verre landen waar de beste en slimste jonge mensen zich massaal aanmelden voor wetenschappelijke en technische scholen. Een paar jaar later zijn zij uitgegroeid tot briljante en gretige softwareontwikkelaars. Kunnen zij niet voor u werken? Ze zijn slim, getalenteerd, makkelijk te vinden en in te huren en ze werken voor een zeer redelijk loon. De grote jongens doen dit al jaren en de laatste tijd gaan steeds meer kleinere bedrijven offshore ontwikkeling toevoegen aan hun plannen.
Als ontwikkelingsmanager heb ik jarenlang ontwikkelingsteams in India, China en Rusland begeleid. Hier zijn een aantal grote fouten die vermeden kunnen worden:
1.Cultuurverschillen niet serieus nemen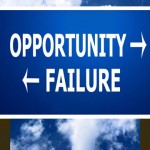 Som du säkert har hört finns det fjärran länder där de bästa och smartaste ungdomarna dras till vetenskapliga och tekniska skolor. Sedan dyker de upp några år senare i horder av lysande och ivriga mjukvaruutvecklare. Varför inte låta dem arbeta för dig? De är smarta, begåvade, lätta att hotta och anställa och de arbetar för rimliga löner. De större aktörerna har gjort det i åratal och under den senaste tiden har mindre och mindre företag inkorporerat offshore utveckling i sina planer. Som development manager har jag över åren använt mig av utvecklingsteam i Indien, Kina och Ryssland. Här är några farliga misstag som du bör undvika:
1.Att underskatta de kulturella skillnaderna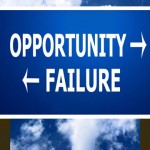 Wie Sie sicher gehört haben, gibt es ferne Länder, in denen die besten und klügsten Jugendlichen zu Wirtschafts- und Technikschulen strömen. Sie entwickeln sich einige Jahre später zu einem kostbaren Vorrat von brillanten und eifrigen Softwareentwicklern. Warum sollten Sie sie nicht für Ihre Arbeit einsetzten? Sie sind schlau, talentiert, einfach zu finden und einzustellen und sie arbeiten für eine sehr annehmbare Bezahlung. Die großen Unternehmen tun es schon seit Jahren und seit kurzem ziehen immer kleinere Firmen Offshoring-Entwicklung in ihre Pläne mit ein. Als Entwicklungsleiter habe ich im Laufe der Jahre Entwicklungs-Teams in Indien, China und Russland genutzt. Hier sind einige vermeidbare tödliche Fehler:
1.Das Herunterspielen der kulturellen Unterschiede
Communicating with your offshore developers may seem easy; in all likelihood they speak decent English. A friend of mine, a European microbiologist who hosts in his research lab science grad students from all over the world, commented that in recent years the level of English spoken by young foreigners has improved dramatically. I think he's right, and I believe that what we're seeing is a generation of young people, now in their twenties, who speak good English because they grew up with Internet access and were exposed to a lot of English content.
But beware: culture is much broader than language and communication has a lot more to it than words alone. Intonations, gestures, idioms, slang, vocabulary, unspoken assumptions, acceptable and unacceptable behavior vary wildly across the globe and these variations can lead to catastrophic failures in communication. The fact that good English is spoken on both sides might lull you into thinking that you understand each other when in fact you do not.
To avoid this mistake:
Encourage offshore participants to explain back to you their understanding of a conversation (especially if the conversation is one-sided in nature, e.g. you are assigning tasks or briefing them on a new initiative).
Document and share meeting minutes; writing gets the non-verbals out of the way.
Mind the gap; keep reminding yourself of the cultural differences that you must bridge.
2.Managing offshore developers remotely
The whole point in offshoring is to save money, right? Excellent offshore developers are sometimes easy to come by, but hiring good managers is never easy and not nearly as cheap. You might be tempted to skip hiring a manager altogether, tap into the startup spirit and "do it yourself" (that is: manage your offshore developers yourself, remotely). My advice: don't!
Managing people is hard, managing developers is harder. A software development team's manager needs to be there with the developers, meet with each one on a regular basis, get a first-hand account of their activity, successes and challenges. Unless you are an expatriate offshoring back home you already have a cultural gap standing between you and your remote team. Add to that the time zone differences and the loss of non-verbal cues that come with long-distance telecommunication and you have yourself a recipe for failure.
To avoid this mistake:
Hire a local manager for your offshore team. If the team is small (less than 5-10 developers) you can hire a "working manager": a senior developer that also happens to have management skills. If your team is larger than that, hire a full-time manager. In any case you must have a single point of contact and accountability on the ground, close to your developers and on the other side of the geographical and cultural gaps.
3.Skimping on travel
International travel is expensive, time-consuming and uncomfortable. With video conferencing and web meetings readily available you feel like you are virtually there, but "virtually" does not cut it. If you don't travel to visit your offshore team you might never interact directly with some team members (usually the more junior ones), you will never get a feel for the atmosphere in their office, you might never know what is working well and what isn't. If you never visit your offshore team you are relying completely and blindly on your remote manager, creating a dangerous single point of failure in your organization.
To avoid this mistake:
Every six months or so clear some time on your calendar, make sure your passport and visas are in order, get a plane ticket and pack your bags.
To make things a bit easier, alternate between traveling to visit your offshore team and inviting your offshore counterpart to visit you. This will give your remote manager an opportunity to interact with other members of your local team. Travel can be a burden, but in some cases your remote manager may see these trips as an added benefit.
4.Failing to protect Intellectual Property
Coders handle one of your company's most valuable assets: the code. At home you are protected from code theft by non-disclosure and confidentiality agreements, ethical norms and the legal system. Personally, I never encountered a developer that stole source code and sold it to a competitor. Both the developers and your competitors have too much to lose in terms of reputation and legal liability (both civil and criminal).
In a foreign country, do you know what the social norms are? Will the social norms protect you? Can you enforce a non-disclosure or confidentiality agreement? Can you count on the legal system? If you fail to answer these questions before trusting your offshore developers with critical parts of your code you might find yourself up the creek without a paddle.
To avoid this mistake:
Get sound advice, specific to the location of your offshore team. Do not share critical portions of your code with developers in locations with a questionable confidentiality record.
5.Placing marketing functions away from the target market
This mistake is common among foreign companies that start out with a development center in a low-cost locale and develop a product for the US market. Once product development  is complete they would open a sales office in the US and leave product development,QA, tech writing and other functions back home where things are more reasonably priced. It hurts to spend big bucks on a US sales force when you have grown accustomed to much lower costs, but you know there is no escape from it.
But what about marketing functions? Do you really have to hire super expensive US-based product managers? Lead generation is all done via telecommunication, it's not quite the same as sales, is it? And what about collateral writing, does it really have to be done at $80 and more per hour when your brightest developers work for less than a third of that?
The answer is yes, you have to spend the money and keep your marketing functions close to the target market. If you don't, you are wasting your money on your US-based sales team. Instead of results, they will deliver a constant flow of complaints about the quality of leads, marketing materials and product features.
To avoid this mistake:
Once you commit to the US market, hire a local sales and marketing team, don't blunt your own competitive edge with a marketing team that is not in touch with its own market.
Via, http://murkygrey.com/?p=112
Dear reader,Have you had good experiences with offshore development? Do you have international outsourcing stories?
Communiceren met uw offshore ontwikkelaars lijkt misschien makkelijk, ze spreken waarschijnlijk voldoende Engels. Een vriend van mij, een Europese microbiologist die in zijn lab te maken heeft met studenten van over de hele wereld, gaf aan dat de laatste jaren steeds meer jonge buitenlanders goed Engels spreken. Ik denk dat hij gelijk heeft en dat we nu te maken hebben met een generatie, nu twintigers, die goed Engels spreken omdat ze opgegroeid zijn met internettoegang en blootgesteld werden aan veel Engels in het algemeen.
Maar pas op: cultuur is veel meer dan alleen taal en communicatie is ook veel meer dan alleen woorden. Intonatie, gebaren, gezegden, Bargoens, vocabulaire, veronderstellingen, acceptabel en onacceptabel gedrag variëren enorm wereldwijd en deze variaties kunnen leiden tot catastrofaal falen in communicatie. Omdat er door beide partijen goed Engels wordt gesproken denkt u misschien dat u elkaar begrijpt, maar dat hoeft niet zo te zijn.
Om deze fout te vermijden:
Moedig offshore deelnemers aan om aan u uit te leggen wat hun idee is van een gesprek (vooral als het gesprek eenzijdig is, bijv. als u taken uitlegt of hen op de hoogte stelt van een nieuw initiatief).
Schrijf meetings op en deel ze; schriftelijke communicatie heeft niet te maken met non-verbale dingen.
Mind the gap; blijf uzelf eraan herinneren dat u cultuurverschillen moet overbruggen.
2.Offshore ontwikkelaars van een afstand managen
Het hele idee van offshoring is toch geld besparen? Goede offshore ontwikkelaars zijn vaak eenvoudig te vinden, maar het vinden van goede manager is lang niet zo eenvoudig en niet goedkoop. U zult misschien geneigd zijn helemaal geen manager in te huren en het 'zelf doen' (dus zelf uw offshore ontwikkelaars managen van een afstand). Mijn advies; niet doen!
Managen is sowieso al moeilijk, maar ontwikkelaars managen is nog moeilijker. Een softwareontwikkelingsteammanager moet bij de ontwikkelaars zijn, regelmatig meetings houden, ervan op de hoogte zijn wat ze doen, hun successen en uitdagingen. Als u geen expat bent die thuis met offshoring werkt, is er al een cultuurverschil tussen u en uw team op afstand. Tel daar het tijdsverschil en het feit dat non-verbale communicatie verloren gaat op lange afstanden bij op, en dat is vragen om problemen.
Om deze fout te vermijden:
Huur een lokale manager in voor uw offshore team. Als het team klein is (minder dan 5-10 ontwikkelaars) kunt u een 'working manager' inhuren: een ontwikkelaar die ook management vaardigheden heeft. Als uw team groter is kunt u het beste een full time manager inhuren. In elk geval moet u één persoon hebben waar u contact mee heeft en die verantwoordelijk is, vlakbij de ontwikkelaars staat en geen last heeft van geografische en culturele beperkingen.
3. Bezuinigen op reizen
Internationaal reizen is duur, neemt veel tijd in beslag en het is oncomfortabel. Met video en online meetings heeft u het idee dat u er bijna bij bent, maar "bijna" is niet goed genoeg. Als u niet naar uw offshore team toe reist zal u misschien nooit directe interactie hebben met een aantal teamleden (vaak de jongere garde), u zult geen idee hebben van de sfeer op hun kantoor, u weet niet wat er goed werkt en wat niet. Als u uw offshore team nooit bezoekt vertrouwt u blind op uw manager, waardoor er grote fouten kunnen ontstaan voor uw organisatie.
Om deze fout te vermijden:
Maak elke zes maanden wat tijd vrij in uw agenda, zorg ervoor dat uw paspoort en visum in orde zijn, koop een vliegticket en pak uw koffers.
Om het makkelijker te maken kunt u uw offshore team ook uitnodigen naar u te komen in plaats van naar hen te gaan. Dit geeft uw manager de gelegenheid om met andere leden van uw lokale team in contact te komen. Reizen kan lastig zijn, maar in sommige gevallen zal uw manager deze reisjes als extra voordeel zien.
4. Intellectueel Eigendom niet beschermen
Ontwikkelaars hebben te maken met de meest het meest waardevolle van uw bedrijf: de code. Thuis bent u beschermt tegen diefstal door geheimhoudingsverklaringen, ethische normen en de wetgeving. Ik ben zelf nog nooit een ontwikkelaar tegen gekomen die de code gestolen had en verkocht aan de concurrent. Zowel de ontwikkelaars als uw concurrent hebben te veel te verliezen met betrekking tot hun reputatie en wettelijke aansprakelijkheid. (zowel civiel als crimineel).
Weet u wat de sociale normen zijn in het buitenland? Zullen die sociale normen u beschermen? Kunt u een geheimhoudingsverklaring overeenkomen? Kunt u rekenen op de wetgeving? Als u geen antwoord heeft op deze vragen voor u uw offshore ontwikkelaars vertrouwt met de belangrijkste delen van uw bedrijf zou dat voor problemen kunnen zorgen.
Om deze fout te vermijden:
Zoek goed advies, specifiek voor de locatie van uw offshore team. Deel geen belangrijke informatie over uw code met ontwikkelaars die niet volledig te vertrouwen zijn.
5. Marktfuncties niet bij de doelmarkt plaatsen
Dit is een veelgemaakte fout bij buitenlandse bedrijven die beginnen met een ontwikkelingscentrum op een low-cost locatie en een product produceren voor de VS markt. Als de productontwikkeling afgerond is willen zij een kantoor openen in de VS en laten ze productontwikkeling, QA, tech writing en andere functies thuis waar deze beter geprijsd zijn. Het doet pijn veel geld uit te geven aan een VS verkoop team als u gewend bent aan veel langere kosten, maar er valt niet aan te ontsnappen.
Maar de marktfuncties dan? Is het echt nodig heel dure productmanagers uit de VS in te huren? Lead generation gebeurd allemaal via telecommunicatie, het is niet precies hetzelfde als verkoop toch? En evenwijdig schrijven, moet dat echt $80 per uur kosten terwijl uw slimste ontwikkelaars het voor minder dan een derde daarvan kunnen doen?
Het antwoord is ja, u moet het geld uitgeven en de marktfuncties dichtbij de doelmarkt houden. Als u dit niet doet verspilt u geld aan uw verkoopteam in de VS. In plaats van resultaten zullen zij een constante stroom klachten leveren over de kwaliteit, marktmaterialen en productfuncties.
Om deze fout te vermijden:
Als u zichzelf toelegt op de VS markt, huur dan een lokaal verkoop en marketingteam in en ga uw eigen competitieve voordeel niet tegen met een marketingteam dat niet in contact staat met haar eigen markt.
Via, http://murkygrey.com/?p=112
Beste lezer, Heeft u goede ervaringen met offshore ontwikkeling? Heeft u internationale outsourcing verhalen?
Att kommunicera med dina offshore-utvecklare kan verka lätt; med största sannolikhet pratar de bra engelska. En vän till mig, som arbetar som mikrobiolog i Europa tar emot Master studenter från hela världen i sitt labb. Han kommenterade det faktum att under de senaste åren har nivån på engelskan hos unga utlänningar höjts dramatiskt. Jag tror att han har rätt, och jag tror att vi ser en generation av unga människor, som nu är i tjugoårsåldern, som pratar bra engelska eftersom de växt upp med tillgång till internet och exponerats för mycket engelska.
Men var försiktig kultur är ett begrepp som omfattar mycket mer än språk och kommunikation och den handlar inte bara om ord. Tonfall, gester, idiom, slang, ordförråd, outtalade antaganden, acceptabelt och oacceptabelt beteende varierar brett världen över och dessa variationer kan leda till katastrofala misslyckanden inom kommunikationen. Det faktum att bra engelska av båda parterna kan lura dig att tänka att ni förstår varandra när ni egentligen inte gör det.
För att undvika detta misstag:
Uppmuntra de som deltar i offshoringen att upprepa sin förståelse av en konversation tillbaks till dig (speciellt om kommunikationen är ensidig, exempelvis att du ger dem instruktioner eller uppgifter). Dokumentera och dela mötesanteckningar; skrivande eliminerar de icke verbala faktorer som ibland kan vara förvirrande. Beakta skillnaderna: ha de kulturella skillnaderna som du måste överkomma i åtanke hela tiden.
2.Att styra offhsore-utvecklarna på distans
Hela poängen med offshoring är att spara pengar, eller hur? Utmärkta utvecklare kan vara lätta att hitta och anställa men att anlita bra chefer är aldrig lätt och inte i närheten så billigt. Du kanske lockas att helt skippa att anlita en projektledare ryckas med i entreprenörsandan och "göra det själv" (alltså styra dina offshore-utvecklare själv, på distans). Mitt råd är: Gör det inte!
Att leda folk är svårt, att leda utvecklare är svårare. Ett mjukvaruutvecklingsteams chef behöver vara på plats med utvecklarna, träffa var och en med regelbundna intervall, få en direkt inblick i deras aktivitet, deras framgångar och utmaningar. Såvida du själv inte är uppväxt eller har rötter i landet du offshorar från kommer du ha ett kulturellt gap mellan dig och ditt offshore-team. Lägg till det, tidsskillnaden och förlusten av icke-verbala faktorer som är en biprodukt av telekommunikation på distans så är det upplagt för misslyckande.
För att undvika detta misstag:
Anlita en lokal projektledare för ditt offshore team. Om det är ett litet team (mindre än 5-10 utvecklare) kan du anlita en "working manager": en erfaren utvecklare som också råkar besitta kompetensen att leda och styra. Om ditt team är större än så, anlita en projektledare på heltid. I vilket fall så måste du ha EN kanal för kontakt och ansvar etablerad, och hålla nära kontakt med dina utvecklare och den andra sidan av de kulturella och geografiska skillnaderna
3.Att slarva med resandet
Att resa internationellt är dyrt, tidskrävande och obekvämt. Med videokonferenser och webbmöten tillgängliga känns det som att du praktiskt taget är där men "praktiskt taget" räcker inte. Om du inte reser för att besöka ditt offshore-team kommer du aldrig få chansen att interagera direkt med några av dina team-medlemmar (vanligtvis de som sitter på lite lägre positioner). Du kommer aldrig få känsla för atmosfären på deras kontor och kanske inte får veta vad som funkar bra och vad som inte gör det. Om du aldrig besöker ditt offshore-team så förlitar du dig helt och hållet på projektledaren offshore. Det skapar en farlig och kritisk punkt för misslyckande i din organisation.
För att undvika detta misstag:
Två gånger om året bör du hitta tid i din kalender, försäkra dig om att ditt pass och dina visum är giltiga, köpa dig en flygbiljett och packa väskorna.
För att göra saker och ting lite enklare alternera mellan att besöka ditt offshore team och låta dem komma och hälsa på dig. Det ger din projekledaren på offshore-kontoret möjligheten att interagera med andra medlemmar i ditt lokala team. Resande kan vara en börda men i vissa fall kan din projektledare se dessa resor som en extra förmån.
4.Misslyckande att skydda immateriella rättigheter
Programmerare hanterar några av ditt företags mest värdefulla tillgångar: koderna. På hemmaplan skyddas du från stöld av dessa i form av sekretessavtal, etiska normer och lagar osv.  Personligen har jag aldrig stött på en utvecklare som stal koder och sålt den till en konkurrent. Både utvecklarna och dina konkurrenter har för mycket att förlora i termer av rykte och juridiskt ansvar (både civilt och straffrättsligt).
I ett främmande land känner du då till vad den sociala normen säger? Kommer dessa social normer att skydda dig? Kan du upprätthålla ett sekretessavtal? Kan lita på det rättssystem som finns? Om du misslyckas med att besvara dessa frågor innan du i god tro delat med dig av kritiska delar av dina koder till din utvecklare, finns risken att du finner dig själv seglandes i motvind framöver.
För att undvika detta misstag:
Hämta goda råd, specifica till den plats där ditt offshore team finns. Dela inte ut kritiska delar av dina kod till utvecklare i länder med tveksamma ramar för sekretess.
5.Att placera marknadsfunktioner långt från den tänkta målmarknaden.
Detta misstag är vanligt hos utländska företag som startar med ett development-center i ett lågkostnads-land och utvecklar en produkt för den amerikanska marknaden. När produktutvecklingen är klar öppnar de ett säljkontor i USA och lämnar produktutveckling, QA, tekniskt specifikation och andra funktioner i hemlandet där de får saker till rimligare priser. Det gör ont att spendera mycket pengar på en amerikansk säljstyrka när du har vant dig vid mycket lägre kostnader, men det finns inget sätt att undkomma dem.
Men marknadsföringsfunktioner då? Vill du verkligen anlita jättedyra USA-baserade produktchefer? Genereringen av kundintresse sköts helt via telekommunikation, det är inte riktigt samma sak som försäljning eller? Och vad gäller för skrivande av marknadsföringsmaterial, behöver det verkligen göras för $80 i timmen när dina bästa utvecklare arbetar för en tredjedel av det? Svaret är ja, du behöver spendera mer pengar för att hålla dina marknadsföringsfunktioner nära din målmarknad. Om du inte gör det ödslar du pengar på din USA-baserade säljkår. Istället för resultat kommer de att leverera ett konstant flöde av klagomål på kvaliteten på marknadsföringsmaterial och produktfunktioner.
För att undvika detta misstag:
När du väl engagerat dig i den amerikanska marknaden, anlita ett lokal säljkår och marknadsföringskår, sabba inte din egen konkurrensmässiga fördel med ett marknadsföringsteam som inte känner sin egen marknad.
Die Kommunikationen mit Ihren Offshore-Angestellten scheint einfach zu sein, da sie aller Wahrscheinlichkeit gutes Englisch sprechen. Ein befreundeter europäischer Mikrobiologe, der in seinem Forschungslabor graduierte Studenten aus aller Welt aufnahm; kommentierte, dass sich in den letzten Jahren das Niveau des gesprochenen Englisch von jungen Ausländern dramatisch verbessert hat. Ich stimme ihm zu und glaube, dass wir eine Generation von jungen Menschen sehen, die in ihren Zwanzigern sind, mit einem Internetzugang aufwuchsen und mit vielen englischen Inhalten konfrontiert wurden. Aber Vorsicht: Kultur ist viel umfassender als Sprache und zur Kommunikation gehört mehr als nur der Gebrauch von Wörter. Intonation, Gesten, Redensarten, Umgangssprache, Wortschatz, unausgesprochene Unterstellungen, akzeptables und nicht akzeptables Verhalten variieren sehr auf der ganzen Welt und diese Schwankungen können zu katastrophalen Fehlern bei der Kommunikation führen. Die Tatsache, dass gutes Englisch von beiden Seiten gesprochen wird, sollte Sie nicht dazu verleiten zu glauben, dass sie einander verstehen, was in Wirklichkeit nicht der Fall ist.
Um diesen Fehler zu vermeiden:
Ermutigen Sie Offshore-Teilnehmer Ihnen ihren Eindruck und ihr Verständnis der Gespräche darzulegen (besonders, wenn die Konversation von Natur aus einseitig ist, z.B. bei der Zuweisung einer Aufgabe oder wenn Sie Personen in eine anderen Aufgaben einweisen). Durch die Veröffentlichung von Dokumenten und die Weitergabe von Sitzungsprotokollen geht man non-verbaler Kommunikation aus dem Weg.
Beachten Sie die Kluft: Erinnern Sie sich immer an die kulturellen Unterschiede, die Sie überbrücken müssen.
2.Offshore-Entwickler aus der Ferne managen
Der springende Punkt von Offshoring ist Geld zu sparen! Geben Sie mir da Recht? Ausgezeichnete Offshore-Entwickler sind manchmal einfach zu bekommen, aber die Einstellung guter Manager ist nie einfach und bei weitem nicht so billig. Sie könnten versucht sein, das Einstellen eines Manager ganz wegzulassen und dem Startup-Geist "Do it yourself" zu folgen (das würde bedeuten: Sie verwalten Ihre Offshore-Entwickler aus der Ferne selbst). Mein Rat dazu: Tun Sie es nicht!
Menschen zu managen ist schwer, das Verwalten von Entwicklern ist schwieriger. Ein Teammanager bei der Softwareentwicklung muss vor Ort bei den Entwicklern sein. Weiterhin sollten regelmäßige Treffen mit jedem einzelnen Entwickler stattfinden und man sollte die Berichte über ihre Aufgaben, Erfolge, und Herausforderungen aus erster Hand bekommen. Sofern Sie ein ausländisches Offshoring betreiben, besteht bereits eine kulturelle Lücke zwischen Ihnen und Ihrem Team in der Ferne. Wenn noch der Zeitunterschied und der Verlust von non-verbalen Hinweisen auf Grund der Telekommunikation über eine langer Distanz hinzu kommen,  haben Sie ein eigene Rezeptur für Misserfolge.
Um diesen Fehler zu vermeiden:
Stellen Sie einen lokalen Manager für Ihr Offshore-Team ein. Wenn die Gruppe klein ist (weniger als 5-10 Entwickler) können sie einen "arbeitenden Verwalter" engagieren, d.h. ein Senior Entwickler, der auch Management-Fähigkeiten besitzt. Wenn ihr Team größer ist, sollten Sie einen Vollzeit-Manager einstellen. In jedem Fall müssen Sie eine Schnittstelle für die Verbindung und die Übernahme der Verantwortung vor Ort haben, welche nah bei den Entwicklern ist und sich auf der anderen Seite der geografischen und kulturellen Lücke befindet.
3.Am Reisen sparen
Internationale Reisen sind teuer, zeitaufwändig und unbequem. Mittels leicht verfügbaren Videokonferenzen und Web-Meetings, haben Sie das Gefühl praktisch vor Ort zu sein, obwohl es dem "tatsächlich" nicht entspricht. Wenn Sie nicht zu Ihrem Offshore-Team reisen, werden Sie wohl nie mit einigen Gruppenmitgliedern direkt interagieren (in der Regel besondern mit den Jüngeren), nie ein Gefühl für die Atmosphäre in ihrem Büro bekommen und Sie werden wohl nie wissen, was dort gut läuft und was nicht. Wenn Sie Ihr Offshore-Team nie besuchen und sich vollständig und blindlings auf Ihren Manager vor Ort verlassen, kreieren Sie eine gefährliche Schwachstelle in Ihrem Unternehmen.
Um diesen Fehler zu vermeiden:
Verschaffen sie sich ungefähr alle sechs Monate ein paar freie Tage. Stellen Sie sicher, dass Ihr Reisepass und Ihr Visa aktualisiert sind, besorgen Sie sich ein Flugticket und packen Sie Ihre Sachen. Um die Dinge ein bisschen einfacher zu gestalten, sollten Sie und Ihre Offshore-Mitarbeiter sich beim Reisen abwechseln. Dies würde Ihrem Manager im Ausland die Gelegenheit bieten mit Mitgliedern Ihres lokalen Teams zusammenzuarbeiten. Reisen kann eine Last sein, aber in einigen Fällen kann Ihr ausländischer Manager diese Reisen als zusätzlichen Nutzen ansehen.
4.Mängel beim Schutz geistigen Eigentums
Die Programmierer gehen mit einem der wertvollsten Vermögenswerte Ihres Unternehmen um: Dem Code. Zuhause sind Sie vor Codediebstahl durch Geheimhaltungs- und Vertraulichkeitsvereinbarungen, ethischen Normen und einem Rechtssystem geschützt. Persönlich bin ich nie einem Entwickler begegnet, der Quellcode gestohlen und an einen Wettbewerber verkauft hat. Sowohl die Entwickler als auch Ihre Konkurrenten haben viel zu viel in Bezug auf ihre Reputation und die gesetzliche Haftung (sowohl zivil- als auch strafrechtlich) zu verlieren. Kennen Sie die sozialen Normen in einem fremden Land? Werden diese sozialen Normen Sie schützen? Können Sie eine Geheimhaltungs- oder Vertraulichkeitsvereinbarung erzwingen? Können Sie auf das Rechtssystem zählen? Wenn Sie nicht im Stand sind diese Fragen zu beantworten bevor Sie kritische Teile des Codes Ihren Offshore-Entwicklern anvertrauen, sind Sie in Schwierigkeiten.
Um diesen Fehler zu vermeiden:
Holen Sie sich fundierte Beratung, speziell für den Standort Ihres Offshore-Teams.Stellen Sie keine wichtigen Abschnitte Ihres Codes Entwicklern an Orten, die einen fragwürdigen Vertraulichkeitsstatus besitzen, zur Verfügung.
4.Marketingfunktionen entfernt vom Zielmarkt platzieren
Dieser Fehler kommt häufig bei ausländischen Firmen vor, die ein Entwicklungszentrum in einem Niedriglohn-Gebiet gründen und ein Produkt für den US-amerikanischen Markt entwickeln wollen. Nachdem die Produktentwicklung abgeschlossen ist, würden Sie ein Vertriebsbüro in den USA eröffnen und lassen die Produktentwicklung, die Qualitätssicherung, die technische Entwicklung und anderen Aufgabenbereiche dort verbleiben, wo die Dinge preiswerter sind. Es tut weh, viel Geld für den US-Vertriebsstab auszugeben, wenn Sie an viel niedrigere Kosten gewöhnt sind. Aber Sie wissen, es gibt davon kein Entrinnen.
Aber was ist mit Marketing-Funktionen? Müssen Sie wirklich sehr teure US-amerikanische Produkt-Manager anstellen? Kundengenerierung wurde mittels Telekommunikation durchgeführt. Es ist nicht ganz dasselbe wie Vertrieb, oder? Aber was ist mit Begleitmaterial muss es wirklich in Höhe von 80$ oder mehr pro Stunde ausfallen, wenn Ihre cleversten Entwickler für weniger als ein Drittel arbeiten.
Die Antwort lautet ja. Sie müssen Geld investieren und Ihre Marketingfunktionen nahe des Zielmarktes platzieren. Wenn Sie das nicht tun, dann vergeuden Sie Ihr Geld mit Ihrem in den USA ansässigen Vertriebsteam. Anstelle von Ergebnissen, werden Sie einen kontinuierlichen Fluss von Beschwerden über die Qualität der Kunden, der Marketingmaterialen und der Produkteigenschaften erhalten.
Um diesen Fehler zu vermeiden:
Sobald Sie sich auf dem US-Markt engagieren, sollten sie ein lokales Vertriebs- und Marketingteam einstellen. Vermindern Sie Ihren Wettbewerbsvorteil nicht durch ein Marketingteam, welches keinen Kontakt zum eigenen Markt hat.
Via, http://murkygrey.com/?p=112 
Lieber Leser, haben Sie gute Erfahrungen mit Offshore-Entwicklung? Haben Sie internationale Outsourcing-Geschichten zu berichten?